Disney Cruise Line has revealed some new design details and inspiration for its fifth ship, Disney Wish. 
In a press release, the line said "Enchantment is the special ingredient that brings the worlds of Disney films to such rich and vibrant life. Translating this concept into a design theme provides an unparalleled platform to infuse Disney storytelling into the cruise experience, giving the Disney Wish a completely new look and feel."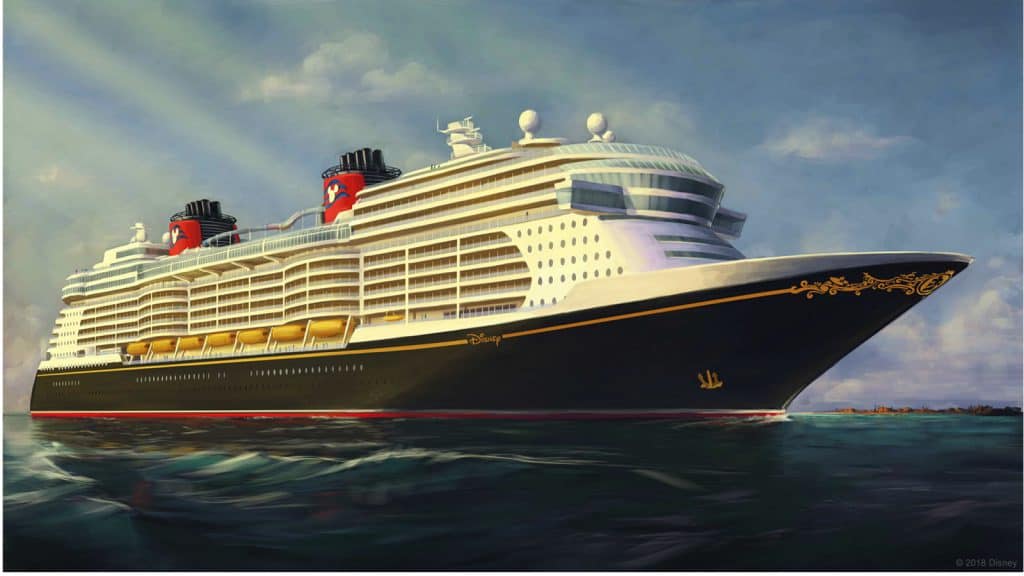 Inspired by almost a century of Disney fairytales, Walt Disney Imagineers have capture the essence of enchantment through three design lenses:
Fairytale castles, emulating classic storybook charm
Forests and animals, capturing the feel of natural worlds and the animals that inhabit them
The spirit of the sea, embodying the magic and mystery of the watery world below
A wide range of stories will be represented onboard, from Disney and Pixar to Marvel and Star Wars.
The Ship's Exterior
Disney Wish will continue Disney Cruise Line's tradition of incorporating a classic exterior design in a tribute to the golden age of cruising. Of course, it will be in the emblematic colors of Mickey Mouse, just as the other four ships are as well.
Another hallmark of the exterior of Disney's ships are character art pieces on the hull. On Wish, Captain Minnie Mouse will be featured, solidifying her place at the forefront of the fleet's future.
The stern of the vessel will proudly display a sculpture of Rapunzel. The artistic Disney Princess will appear to be "decorating" the exterior of the ship with her paintbrush and the help of her chameleon friend, Pascal.
READ MORE: Disney Wish Reaches Next Construction Milestone
A Castle on the High Seas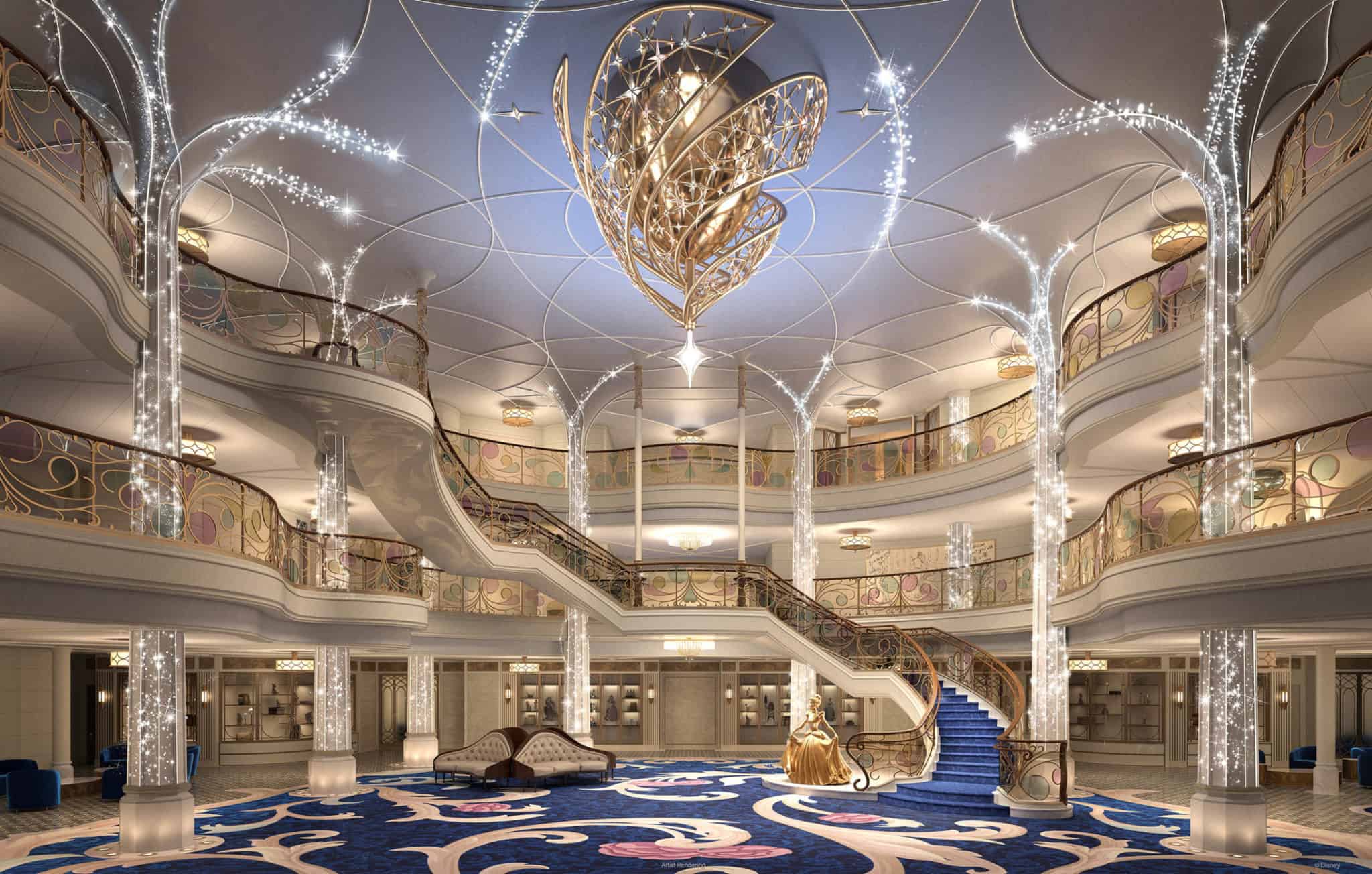 The Grand Hall, or atrium, will be what Disney calls "the truest embodiment of the enchantment motif." The heart of the ship, the castle-inspired space has been designed with Gothic, Baroque, and French Rococo influences.
The Grand Hall will feature a sparkling chandelier in a spiral of crystal gems, as well as a bronze statue of Cinderella. The space will include subtle tributes to the princess as well, with carpeting embellished with icons from the film, railings with stained glass in her signature colors, and nods to her carriage and glass slipper in the metalwork and light fixtures.
More Magic
Disney Wish is the first of three new Disney ships to be built at the Meyer Werft shipyard in Germany through 2025. All three will be powered by liquefied natural gas and be slightly larger than Disney Dream and Fantasy.
READ NEXT: Overview: Cruise Lines That Are Sailing in Summer 2021
Watch Video With More Details: