Disney Cruise Line's newest ship, Disney Wish, is currently under construction at the Meyer Werft shipyard in Papenburg, Germany.
Disney hasn't yet revealed much information about its fifth ship, which will be the first vessel added to the line's fleet since Disney Fantasy in 2012.
We do know that the character adorning the stern will be none other than Rapunzel, which you can see in the rendering below.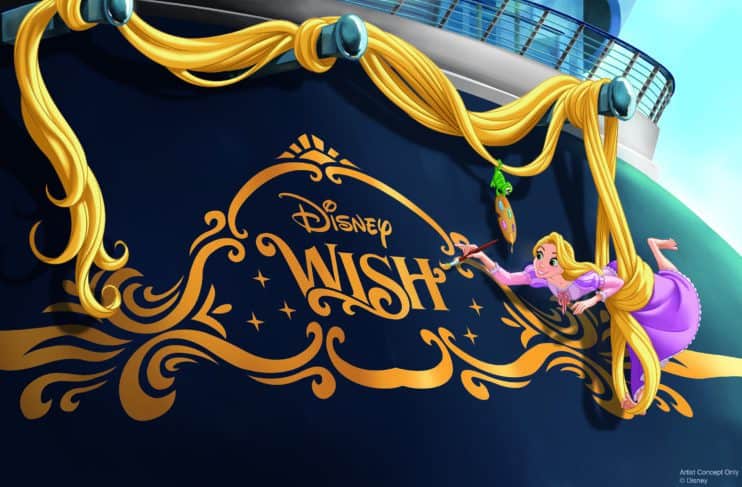 But last week on Christmas Day, we got another sneak peek into the magic that Disney Wish will hold for all who sail on her.
In a video posted to the Disney Parks Blog and YouTube, Disney Cruise Line revealed some design details in the ship's Grand Hall, or atrium. Most importantly — which beloved character will hold the prestigious spot as this ship's iconic golden statue. For Disney Wish, the honor will go to one of the most popular Disney princesses ever: Cinderella.
MORE: Disney Cruise Line Reveals Their Next Ship, Private Destination
Here's what the Disney Parks Blog says about the Grand Hall on this ship: "Inspired by the beauty of a fairytale castle, the Grand Hall makes a bold welcoming statement, setting the tone for an enchanted family vacation from the moment guests step onboard the Disney Wish. It is an idyllic setting for Cinderella, whose timeless story is the perfect example of magic transforming wishes into dreams and dreams into reality – very fitting for a vessel named the Disney Wish, don't you think?"
We couldn't agree more!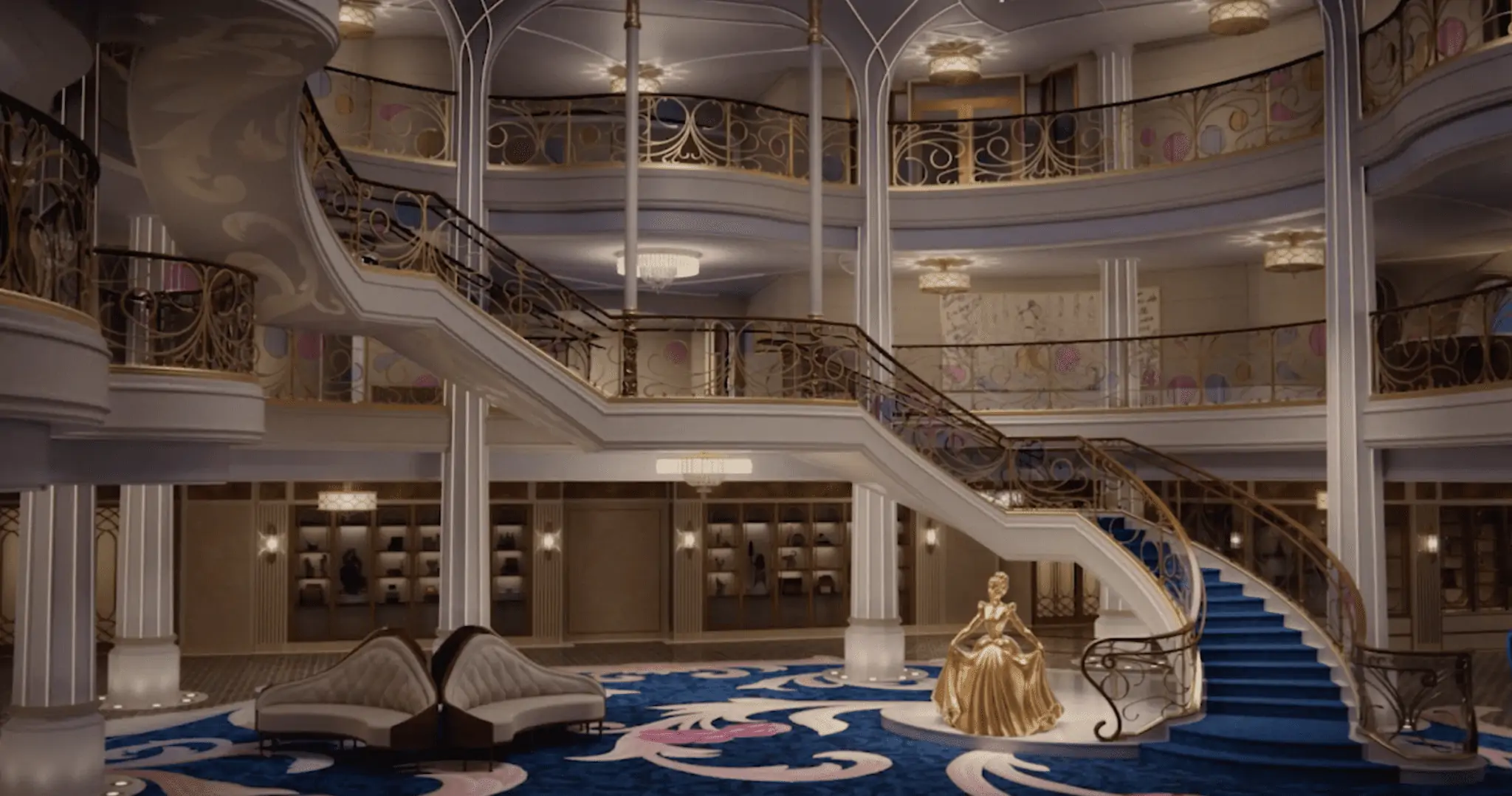 Disney Wish is the first of three new ships that will be joining Disney Cruise Line's fleet through 2025. All three will be powered by liquefied natural gas, which is a cleaner-burning fossil fuel.
The vessel will be approximately 144,000 gross tons and have 1,250 passenger staterooms. She will be slightly larger than Disney Dream and Fantasy; those ships are both around 130,000 gross tons.
Watch Disney Cruise Line's video revealing the Cinderella statue: