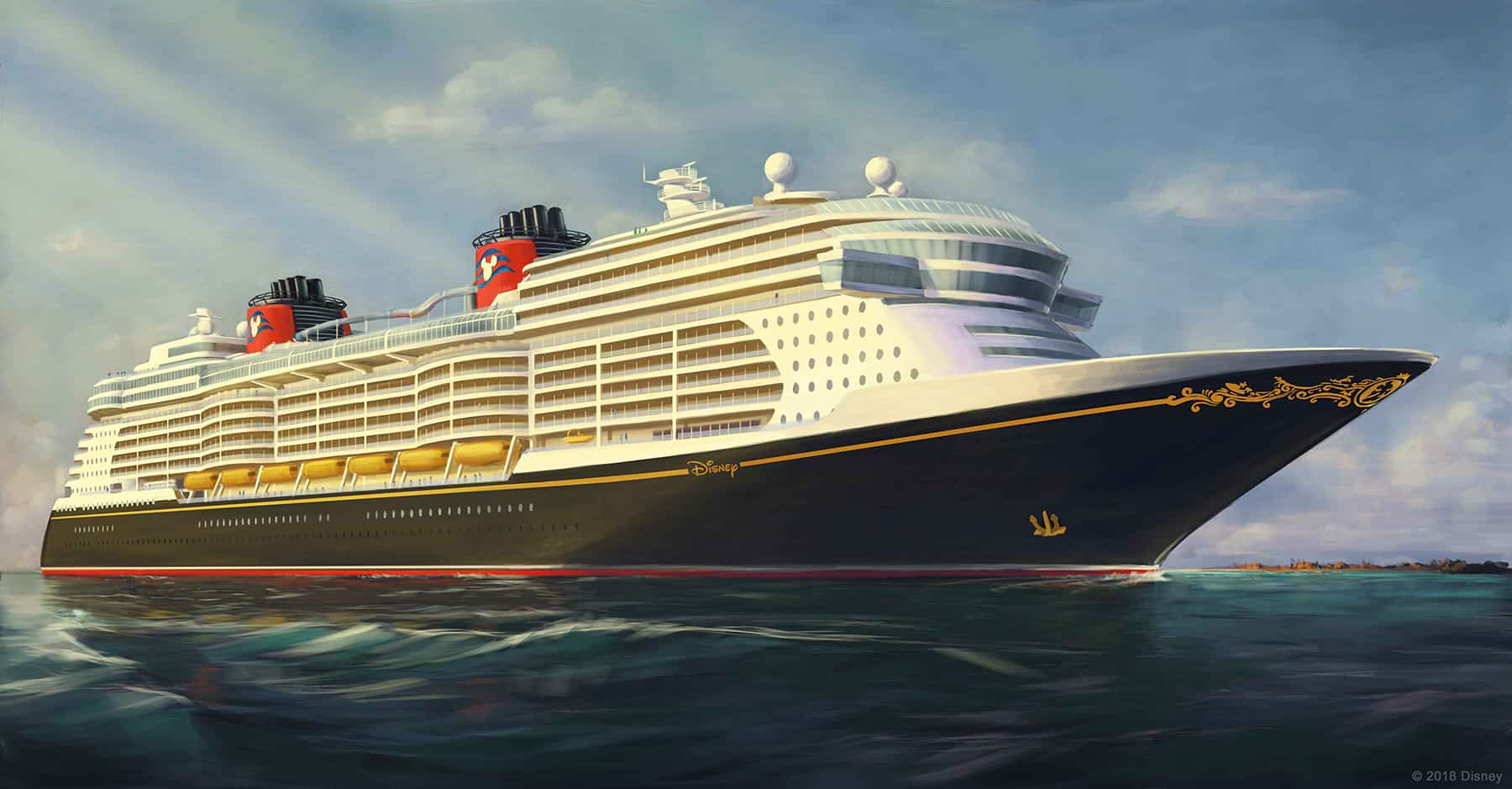 Disney Cruise Line will be expanding their fleet by three ships, set to debut in 2021, 2022, and 2023. Today, they've released an early rendering depicting the exterior of the new ships.
In keeping with the distinct Disney cruise style, the new vessels will embody the elegance and romance of the golden age of ocean cruising with unique touches all their own. The ships will offer more innovation, new technologies, extravagant entertainment, and more Disney stories and characters than ever before.
Each new ship will be approximately 140,000 gross tons and each is currently planned to include about 1,250 staterooms.
Visit Disney Cruise Line at disneycruise.com.