Three years after taking a walk across what he claims was a super-heated deck aboard a cruise ship, a man has filed a lawsuit against Celebrity Cruise Line for $6 million, claiming they should have warned passengers that the deck was hot.
How He Was Injured
According to a story in the New York Post, Jeffrey Mizel and his wife, Elizabeth were on a cruise with friends aboard the Celebrity Silhouette when the incident occurred. The ship had docked in Greece and, after getting off the ship briefly, Mizel had decided it was too hot outside and that he'd rather spend some time in the pool.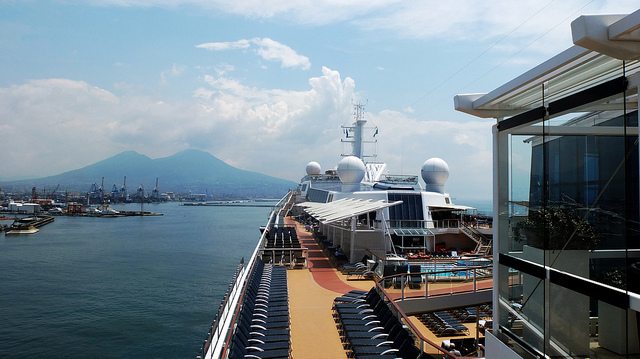 The story reports that Mizel, whose lawsuit was filed this week in Brooklyn, suffers from "neuropathy-induced nerve damage in his feet" and, as a result, uses a cart to get around the ship. Upon getting back on board, he parked his cart near the pool and then traversed the rest of the distance — about 10 feet — on foot. Because of his condition, he apparently did not notice how hot the pool deck was, nor did he feel the damage reportedly done to his feet.
Only when his wife and one of their traveling companion joined him in the pool and commented on how hot the deck had been did they examine Mizel's feet, at which point they noticed that, as he told the paper, "from toe to heel, the skin was just hanging off."
Why Didn't He Get Off The Ship?
Heading to the ship's doctor, Mizel was told that his injuries were so bad that he should be flown to shore. But the man insisted that he didn't want to ruin the vacation for the rest of his party and instead remained on board for the duration of the trip. Since then, he has dealt with infections and even the amputation of a toe. Mizel's lawsuit alleges that there should have been some indication given by the cruise line that the deck might become so heated.
Do you believe the cruise line had a responsibility to post warnings about the hot deck? Should they be made to pay $6 million for his injuries? Or should someone with his condition have been more cautious given he returned to the ship due to the heat?