Even as excitement builds for the launch of the Scarlet Lady, Virgin Voyages this week revealed details about their second ship. Read on for details about the ship's name, homeport, itineraries and when bookings will open!
Meet The Valiant Lady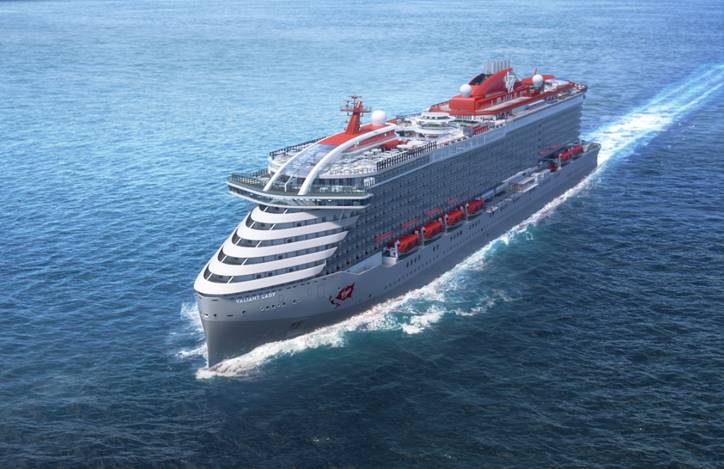 While maritime tradition has long seen us referring to ships as "she," Virgin Voyages takes things a step further by dubbing their ships ladies! In March, we'll finally get to meet the Scarlet Lady, aka Virgin's first ship. And now, they've announced that Scarlet's first sister will arrive in May of 2021. The ship's name? Valiant Lady.
Virgin explains that while images of women historically graced only the bows of ships to offer protection, Valiant Lady embodies the idea that women design, captain, lead and champion change in the maritime industry. And like the line's first ship, Valiant will expand upon Virgin's "Scarlet Squad" program, which puts an emphasis on recruiting, supporting and mentoring women and providing them with opportunities to access leadership roles.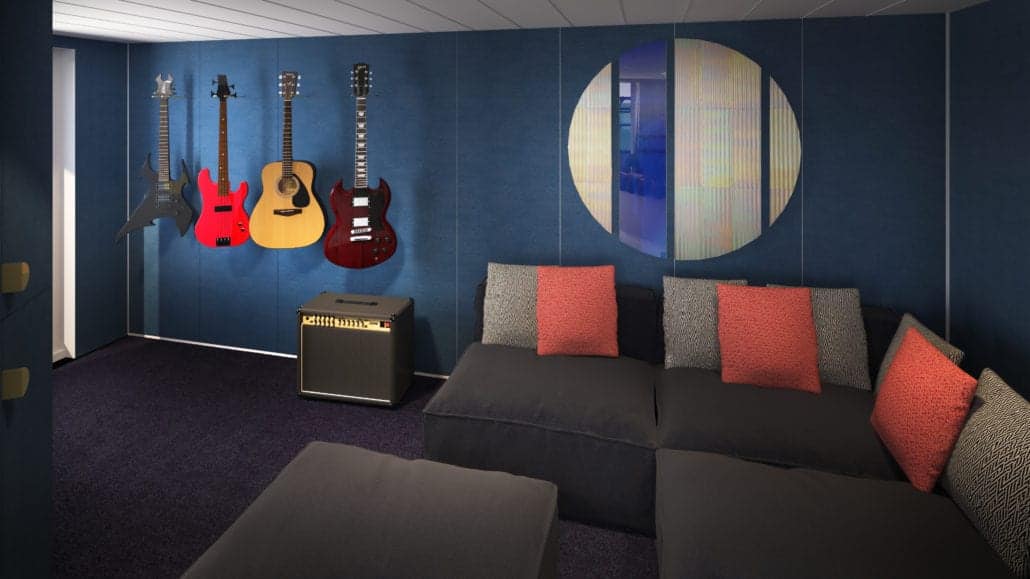 Like the Scarlet Lady, the new ship will be adults only. But Valiant Lady will serve an entirely different market upon her launch. Homeporting in Barcelona, the ship will sail 7-night Mediterranean itineraries, each of which will offer overnight and late-night stops at some of the most in-demand destinations in France, Italy and Spain.
"Our Sailors will fall in love with the places we go and the moments and memories they will be able to create on our gorgeous ship," says Tom McAlpin, CEO of Virgin Voyages. "After all, there is no better way to sail the seven seas than doing it the Virgin way!"
Where Virgin's Second Ship Will Sail
So where, exactly, will the ship sail. Departing from the very heart of Barcelona, the Valiant Lady will depart each Sunday on three different itineraries.
The first is described as including "the exotic delights of Barcelona, Ibiza, Monte Carlo, Marseille and Olbia."
The second itinerary offers "a fantastic sampling of the Med featuring Barcelona, Ibiza, Toulon, Ajaccio, Marina di Carrara and Cagliari."
Finally, the third itinerary is "a mostly Spanish immersion, stopping by Barcelona, Ibiza, Palma de Mallorca, Malaga and the British port of Gibraltar."
Virgin designed the itineraries to offer later stays in ports, and each sailing will feature a Friday overnight in Ibiza, home to everything from beautiful beaches to legendary nightlife.
Bookings for the Valiant Lady's maiden season will open in December.