Want to be among the first to experience Virgin Voyages' new ship, Scarlet Lady, without actually paying for a cruise? Thanks to a one-time-only offer, a limited number of people will be able to do exactly that while the ship is in New York City.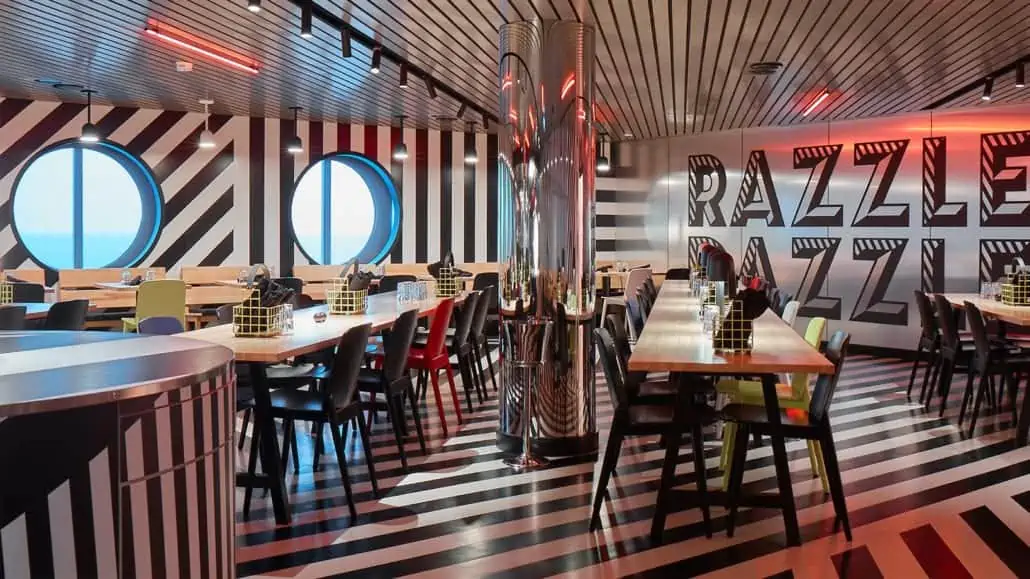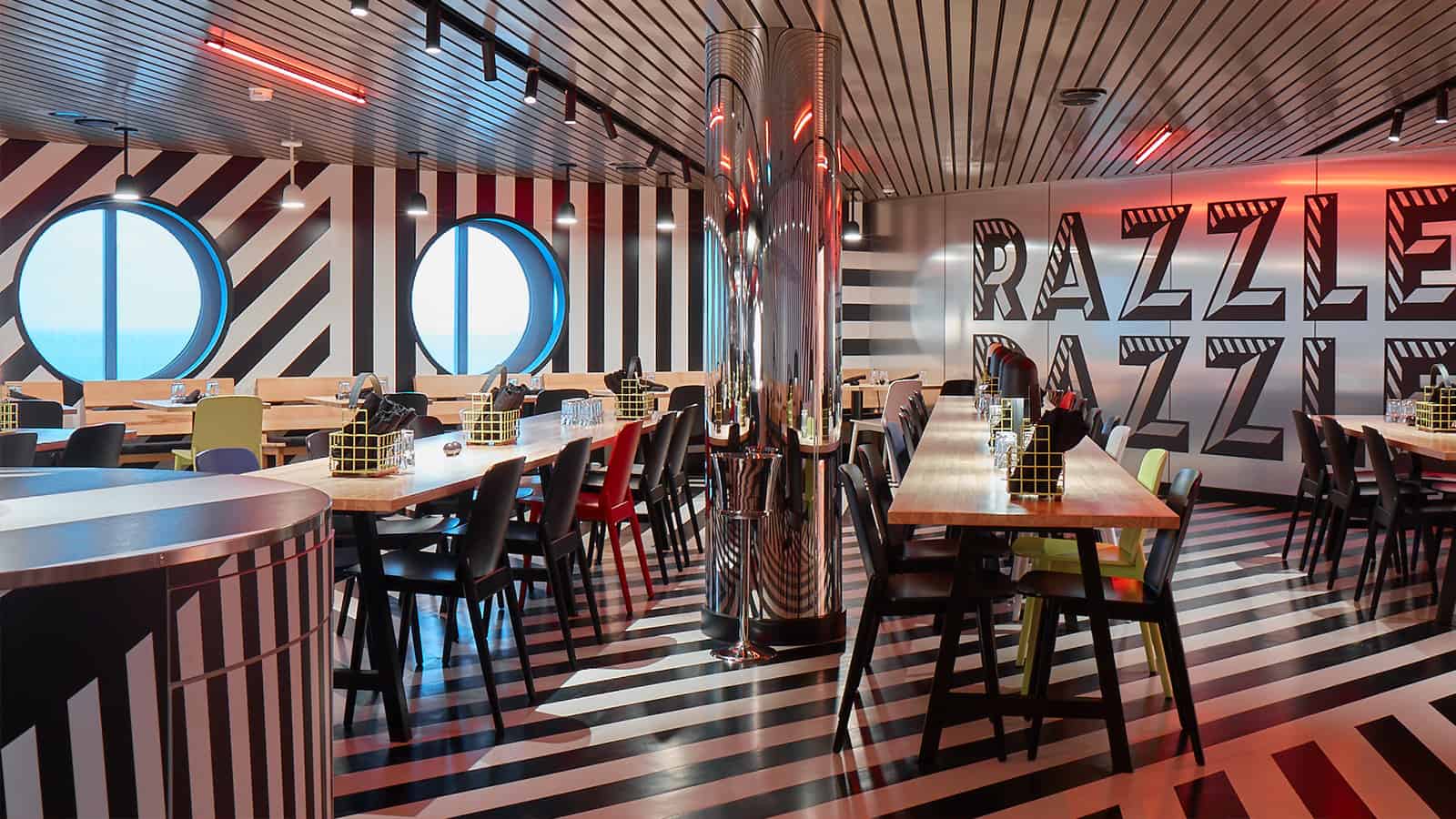 Try Out The Ship's Exciting New Restaurant
Virgin Voyages will be bringing the Scarlet Lady to the Big Apple in early March for a special preview during which invited guests will spend two nights onboard. But before that preview begins, Virgin is hosting a dinner at Razzle Dazzle, the ship's new eatery, on Saturday, March 7, and reservations are open to the public.
The following morning, they'll also be hosting a Drag Brunch that is also open, for a cost, to the public.
The dinner at Razzle Dazzle will be a four-course meal with "select beverages" at a cost of $60 per person. The restaurant (described in press materials as having a "mindblowing, grammable" look) offers creative takes on go-to comfort foods with an emphasis on vegetarian-friendly dishes. "This is where the purest of bites intersects with tastefully sinful flavors," reads the invite. "Lighter and healthier or lay it on with a big serving of naughty."
Reservations are required and available between 5:30 and 8:45 p.m.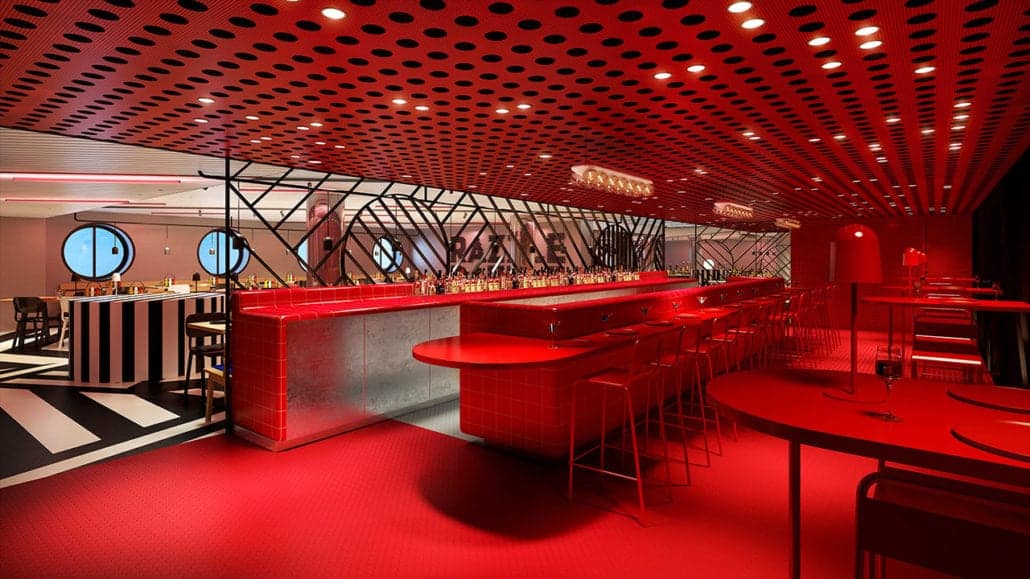 The other option available is a "Diva Hosted Drag Brunch" held Sunday morning, March 8. Reservations for this event are available between 10:45 a.m. and 1:15 p.m. at $50 per person, although many times slots already are sold out. For both events, seating is available for up to six people. During both of these events, as well as the two-night preview to follow, the ship will be docked at Pier 88 in midtown Manhattan.
READ MORE: Virgin Voyages Releases Itineraries Through 2021
If you are in the New York City area — or close enough to get there for this one-time-only event — click here for info and reservations, which will require pre-payment.
Following a series of preview events, the Scarlet Lady will settle into her regular slate of sailings out of Miami. This is the first of four ships ordered by the cruise line. A second, Valiant Lady, is under construction and due in May of next year. That ship will sail 7-night Mediterranean itineraries out of Barcelona, Spain.