Whenever a cruise ship is scrapped, we can't help but get a little misty-eyed. It's hard not to think about all the special events which took place upon her. The birthdays and weddings and anniversaries and family reunions. So today, we raise a glass to the ship formerly known as the Carnival Jubilee, which — having changed hands a few times over the past 30 years — was recently sold as scrap.
Her Post-Carnival History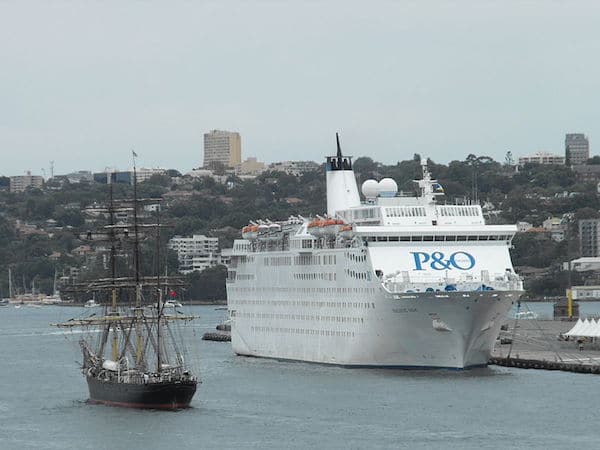 Built in 1986, the Jubilee was the middle "sister" of three ships which comprised Carnival's Holiday class, along with her big sister, the Holiday, and junior sibling, the Celebration. At the time, they were the line's biggest ships, which seems somewhat quaint by modern standards, given that they carried around 1,400 passengers. (By comparison, Carniva's newest ship — the Vista — carries just under 4,000 passengers, while Royal Caribbean's Harmony of the Seas — the largest ship at sea — carries nearly 5,500 passengers.)
In 2004, the Jubilee was retired by Carnival and transferred to P&O Australia, where she operated as the Pacific Sun. A few years later in 2009, Holiday would become the last of her class to be retired by Carnival. In 2012, the Chinese company HNA took ownership of the ship formerly known as Jubilee, renaming her the Henna. After the line shut down its cruise division in late 2015, they attempted to sell the ship for around $35 million. Failing that, she was sold for scrap… always a sad fate for a once-glorious ship.
photo: Flickr/Jasperdo
Did you ever sail the Carnival Jubilee? Did you mark a special occasion while on board? Share your memories of the ship below!