It's always tough when you have to let go of something you once loved. For cruisers, that ship you sailed on long ago and probably haven't thought about much in recent years, despite her having once been the good time that was had by all. So we felt a tug on our heartstrings upon finding out that the Carnival Jubilee — having been sold long ago and sailed under several names since — seems finally destined for the scrapyard.
Goodbye Former Carnival Cruise Ship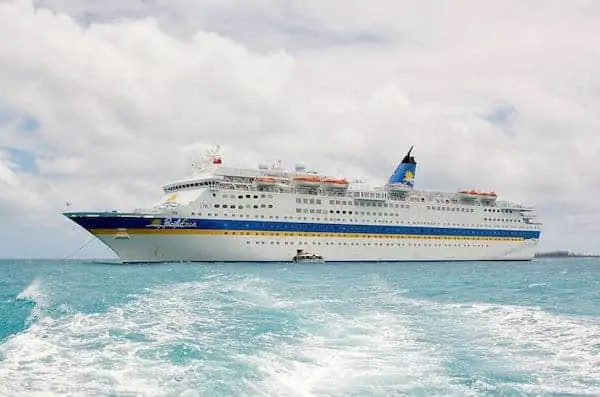 Put up for sale by most recent owners HNA Cruises — under whose flag she sailed as the Henna — the vessel was recently photographed at what will likely be her final resting place, a ship-scrapping yard in Alang, India. And while this isn't exactly news given that the company had been trying to sell the rusting ship — with an asking price of around $35 million — since 2015, it still hit many cruisers hard.
Where Her Sister Ships Are
When introduced in 1986, Jubilee was one of three Holiday-class ships, along with the Holiday and the Celebration. And while Jubilee was the first of her class to be sold, by 2009, Carnival had divested itself of all three. For comparison's sake, the 10-story ships weighed in at around 47,000 tons and carried approximately 1,800 passengers.
READ MORE: 7 Carnival Ships and Where They Are Now
For sake of comparison, newest ship to join the Carnival fleet, Horizon, will come in at 15 decks, 133,000 tons and ferry just under 4,000 passengers.
As of now, the ship formerly known as Celebration, which was sold by Carnival in 2007, is known as the MS Grand Celebration and has sailed with the Bahamas Paradise Cruise lines since 2015. The Holiday was sold by Carnival in 2009, and now sails as the MS Magellan for the British company Cruise & Maritime Voyages.
Have you ever sailed Carnival Jubilee when it sailed under Carnival Cruise Lines?
Featured photo: Flickr/hbk1955