By Lauren Rodgers
Like a lot of people, I was hooked on cruising after my first trip. Heck, after two days, I knew I wouldn't want to get off. So I started looking at taking not only more cruises, but longer ones. At the time, I didn't realize that people still cruise from one side of the ocean to the other, thinking this sort of thing probably died out right around the time air travel became commonplace.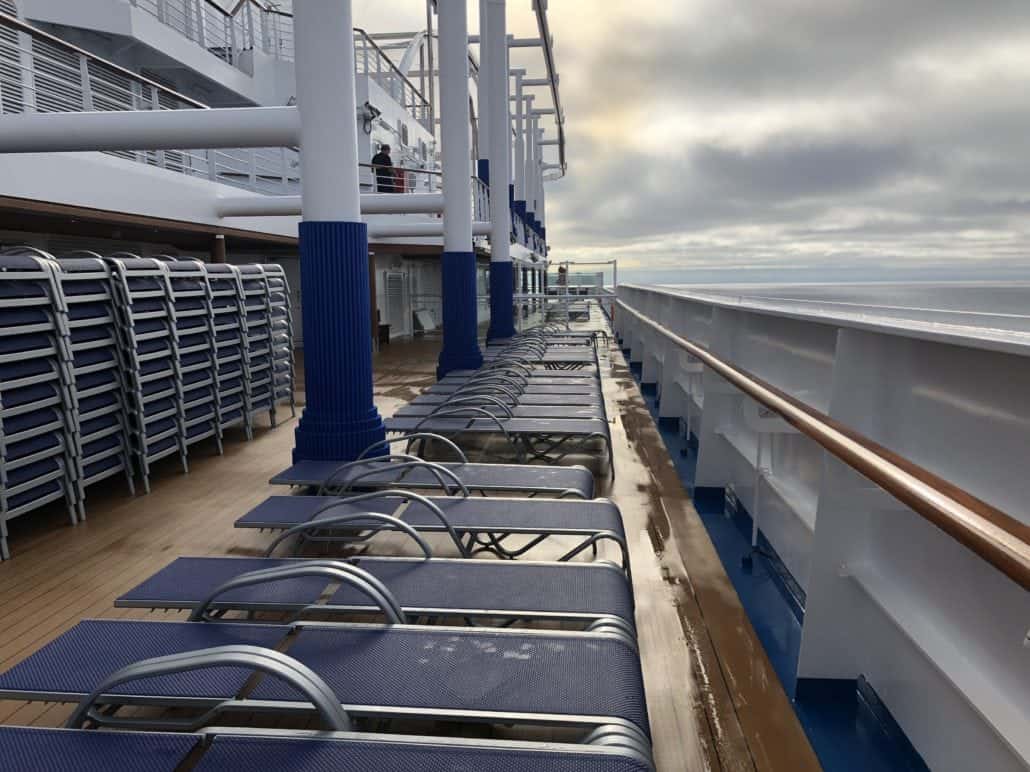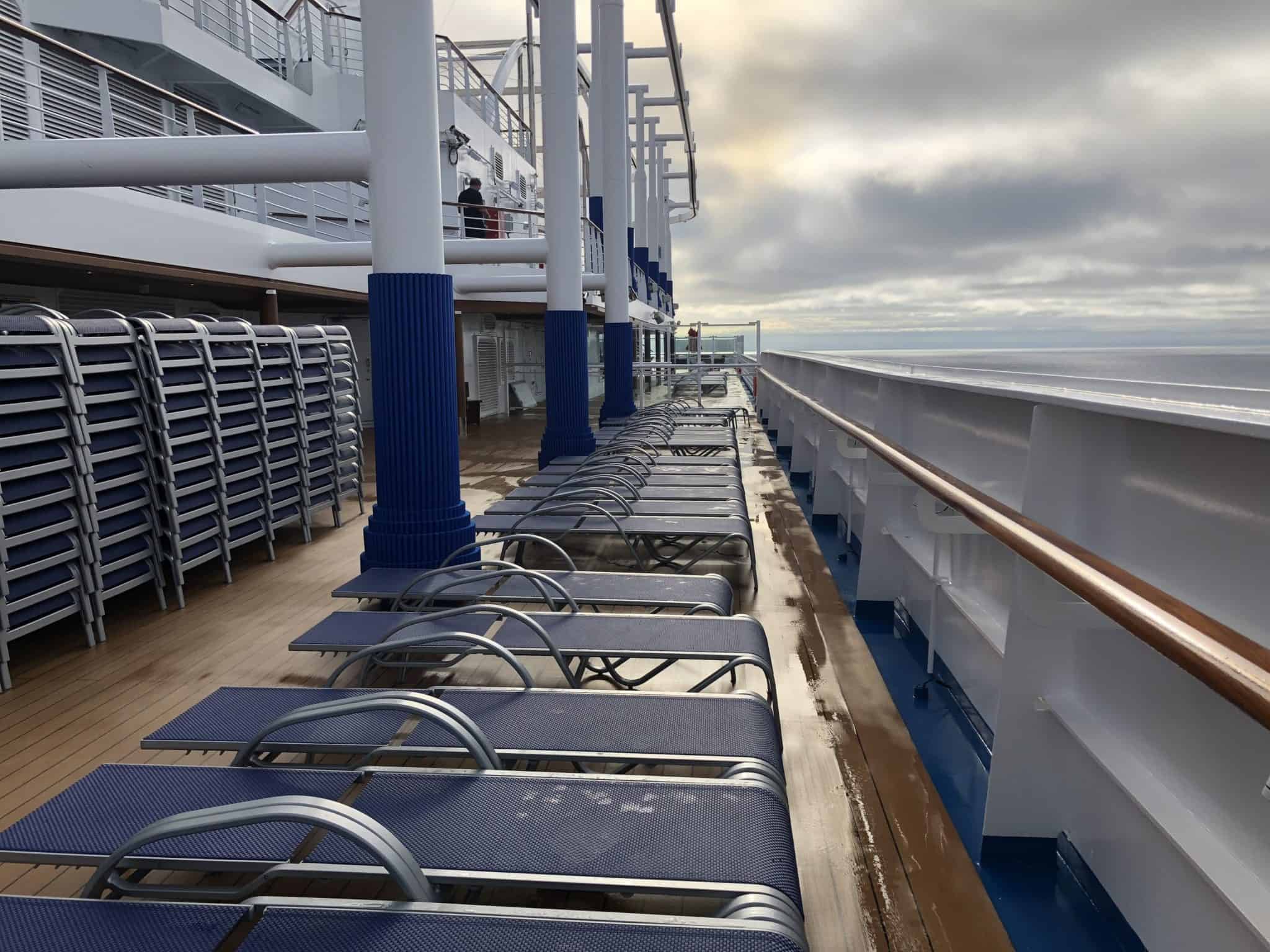 Boy, was I wrong. It turns out a lot of ships cross the ocean, whether as part of a permanent or seasonal repositioning or simply because there are many people who look forward to this type of journey. While researching transatlantic cruises, I found out that Carnival Horizon would be going from Barcelona to New York City and snatched up a stateroom faster than you can say "transatlantic!" 
"Will I Be Bored?"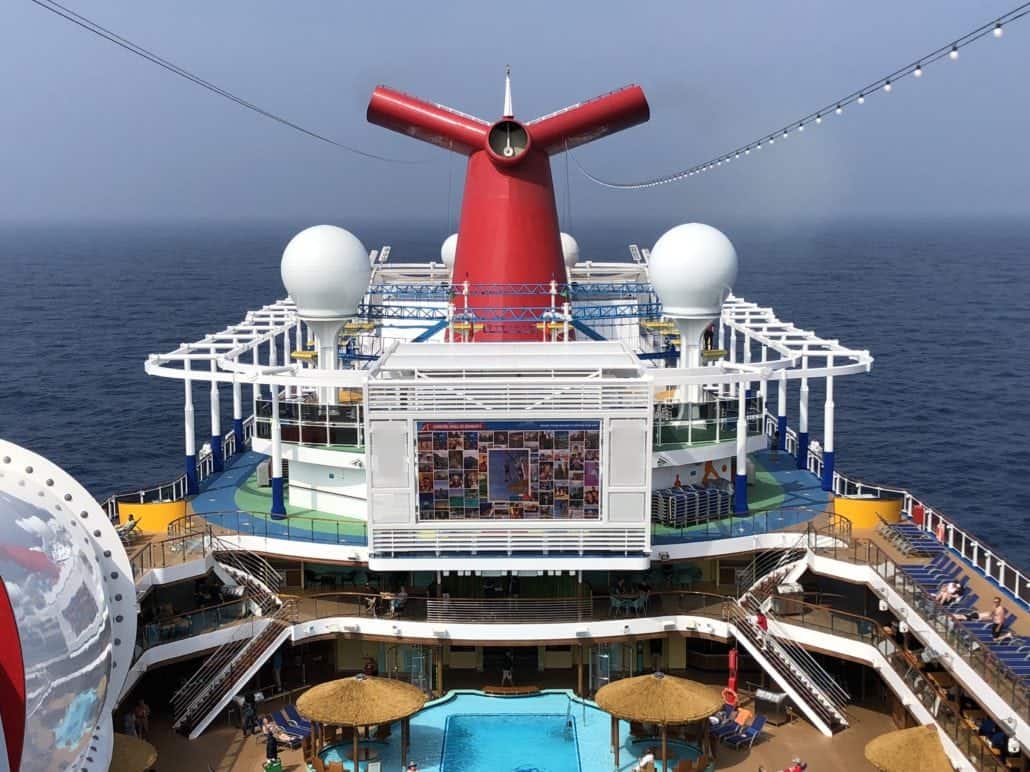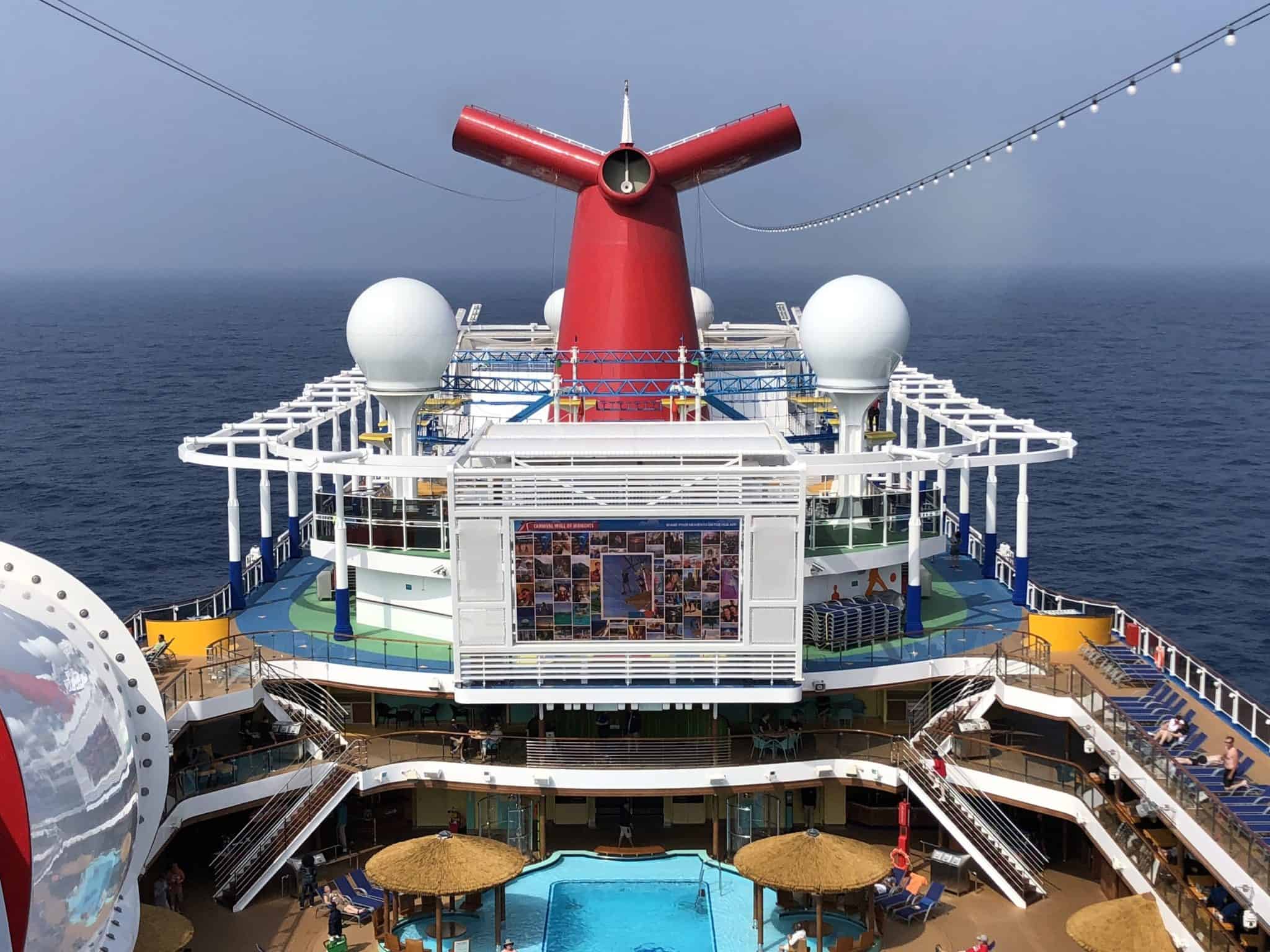 Okay, maybe not quite that fast. Even once I got the idea of booking this particular cruise into my head, I had reservations. Would such a trip involve sailing through rough waters? Would I wind up being bored, especially with so many sea days scattered among the ports of call? Heck, would I have enough vacation days from work to be able to even swing it?
Two of those questions were dealt with pretty easily. After thinking about it, I decided that eight sea days would be fun and relaxing as opposed to "boring." And work wise, I did a little math and realized it would definitely be possible. In fact, I'd actually wind up having a few left over. Having fallen in love with the idea of this trip – and determined that I wouldn't have to risk my job to take it – I was all in. 
Picking The Perfect Stateroom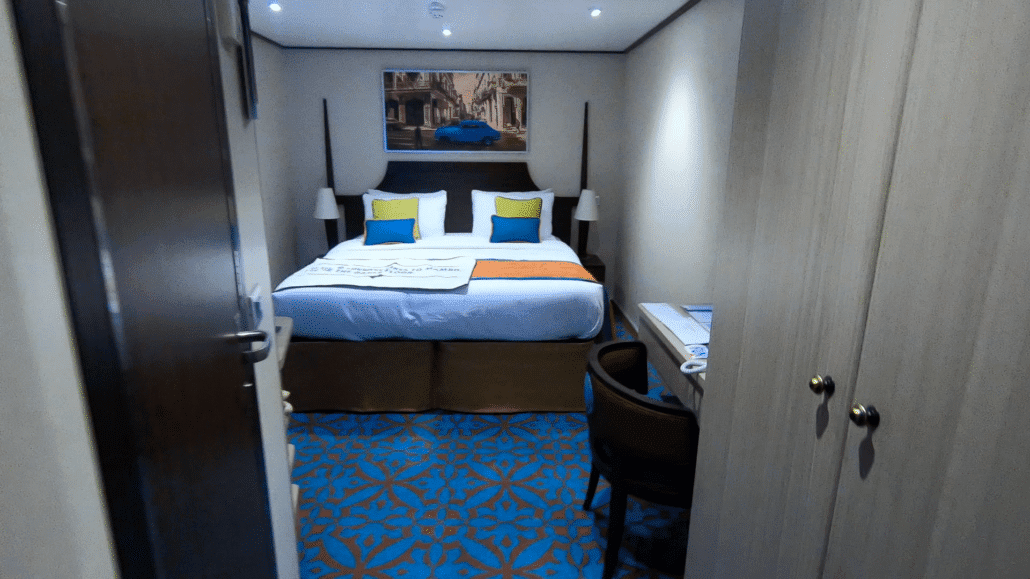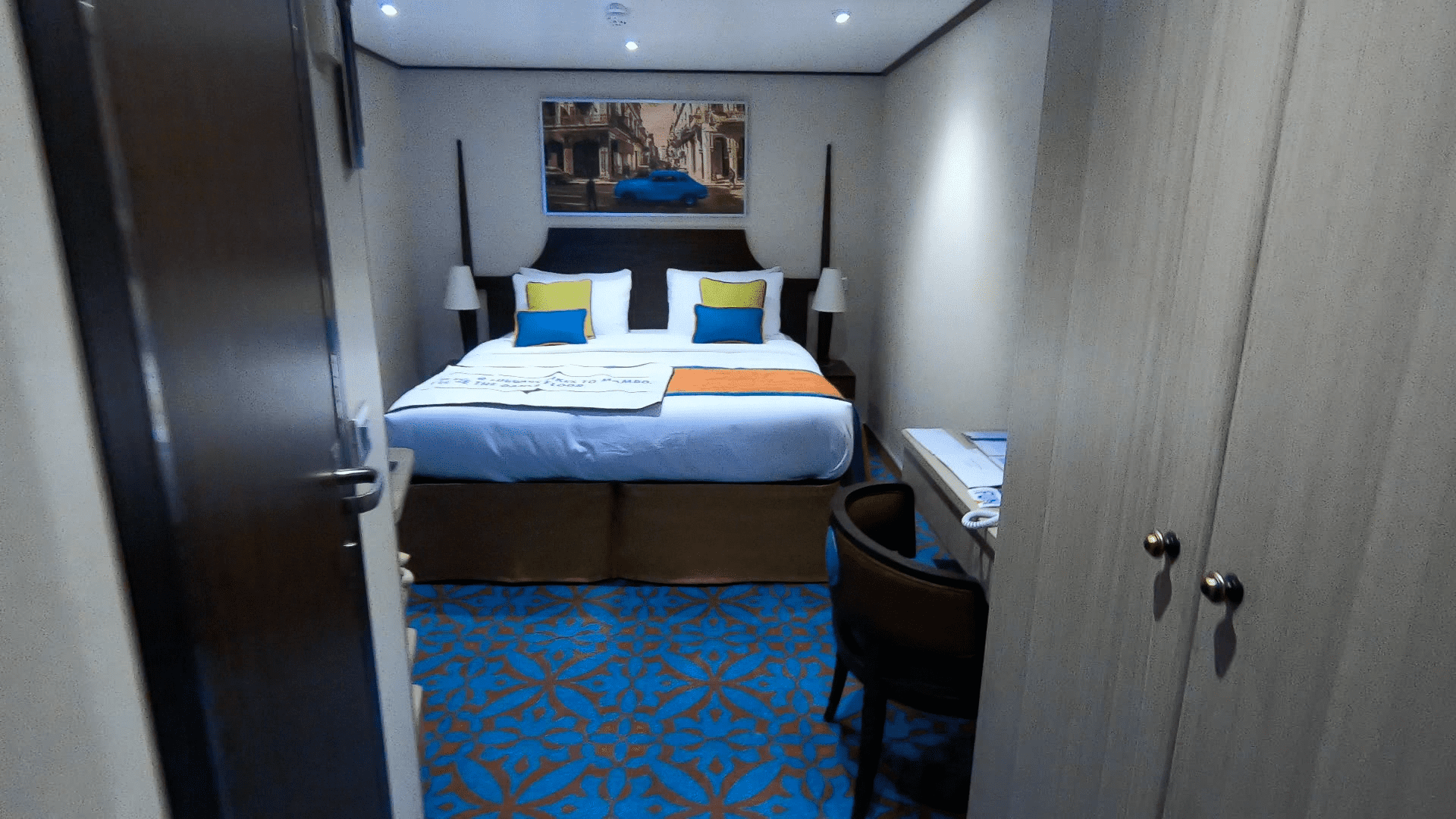 My previous experience with sea days on cruise ships left me thinking I wanted to get a Havana stateroom. On the Carnival Horizon, passengers booked in Havana staterooms have exclusive daytime access to the Havana retreat, featuring a private pool, hot tubs, bar, and more. Rather than deal with the loud main pool areas and crowded hot tubs, it seemed worth paying a little extra for a Havana stateroom and the perks that come with it. 
Cabins in the Havana area range from interiors to suites. In order to try and avoid breaking the budget, I went with an interior stateroom. I'd previously only stayed in balcony staterooms, which are noticeably larger – not even counting the balcony itself – so I was a little concerned that I would feel cramped on such a long journey. But I couldn't bring myself to pay for a balcony, just for a couch and an extra closet. The Havana interior room was already pricey enough.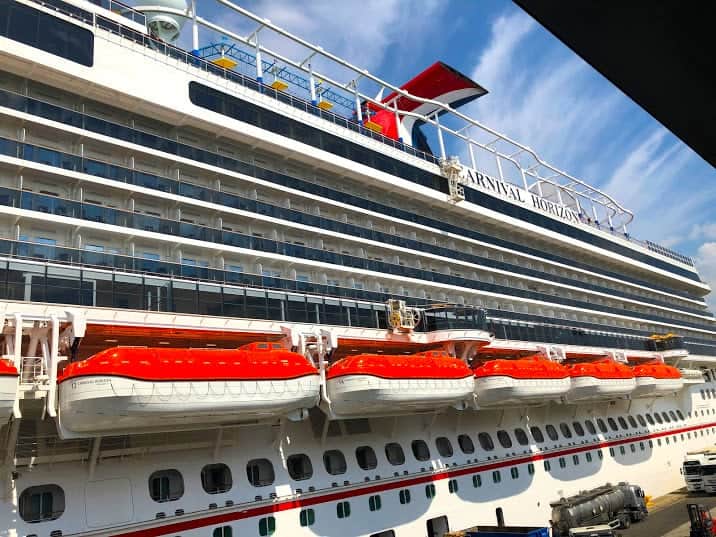 Once the cruise was booked, the only thing left to do was wait for our sailaway date to arrive. And wait. And wait. When I couldn't wait any longer, I went on a 7-day Bahamas cruise… and then came home to continue waiting for our transatlantic sailing. Time could not have moved slower until finally, it was time to fly to Europe and embark on this bucket-list adventure.
At last, we were on board! I loved every minute of my 14-day transatlantic cruise. By day five, I was already dreading having to get off, and I still had nine days to go! Four port days in a row was a little exhausting, but then I got to relax as we sailed across the Atlantic. Because of the 6 hour time change from departure port to arrival port, they turned the clocks back an hour 6 different days, so we had zero jet lag when we got back. I cannot say the same for the first few days on board!
Never A Dull Moment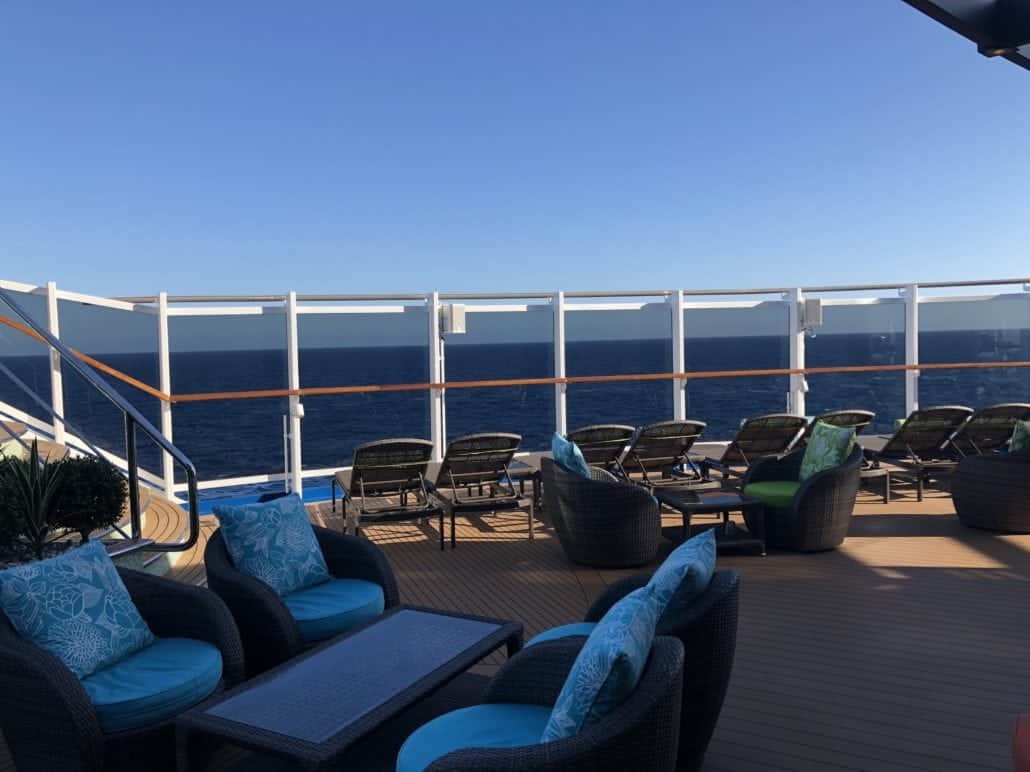 Remember that concern I had about being bored, especially with so many sea days? Well,  I wasn't bored for a second. There were periods where I wanted to relax and wished there were better shows offered on the TV in the stateroom, but I should have just picked up a book. I would have gone outside and enjoyed the sun, but it wasn't quite warm enough. So instead, I went to lots of trivia contests, most of the evening activities, as many stand-up comedy shows as I could… and still, I didn't do everything there was to do! Admittedly, I spent a lot of time eating!
Even with two of us in the room, I never felt cramped. With more than two people, the interior stateroom would have been tight. Meanwhile, the ship never really feel cramped. Even on my sold-out sailing (4,043 passengers), we were always able to easily get to the bar for a drink, find somewhere to sit for trivia, and be seated for dinner without too much of a wait.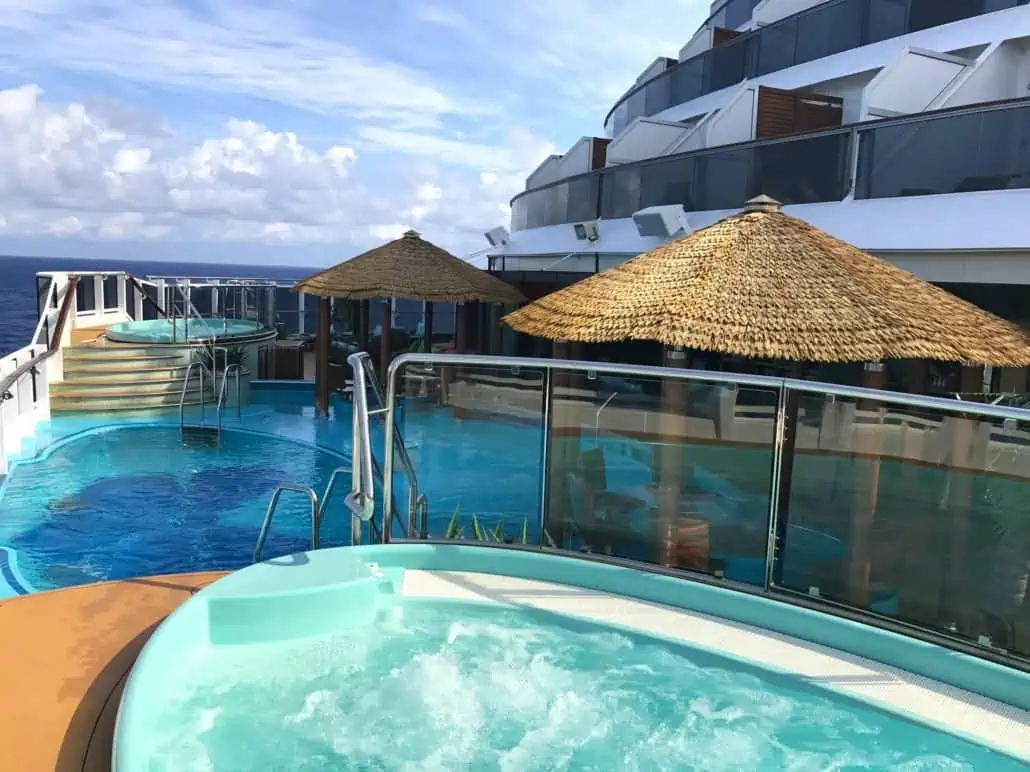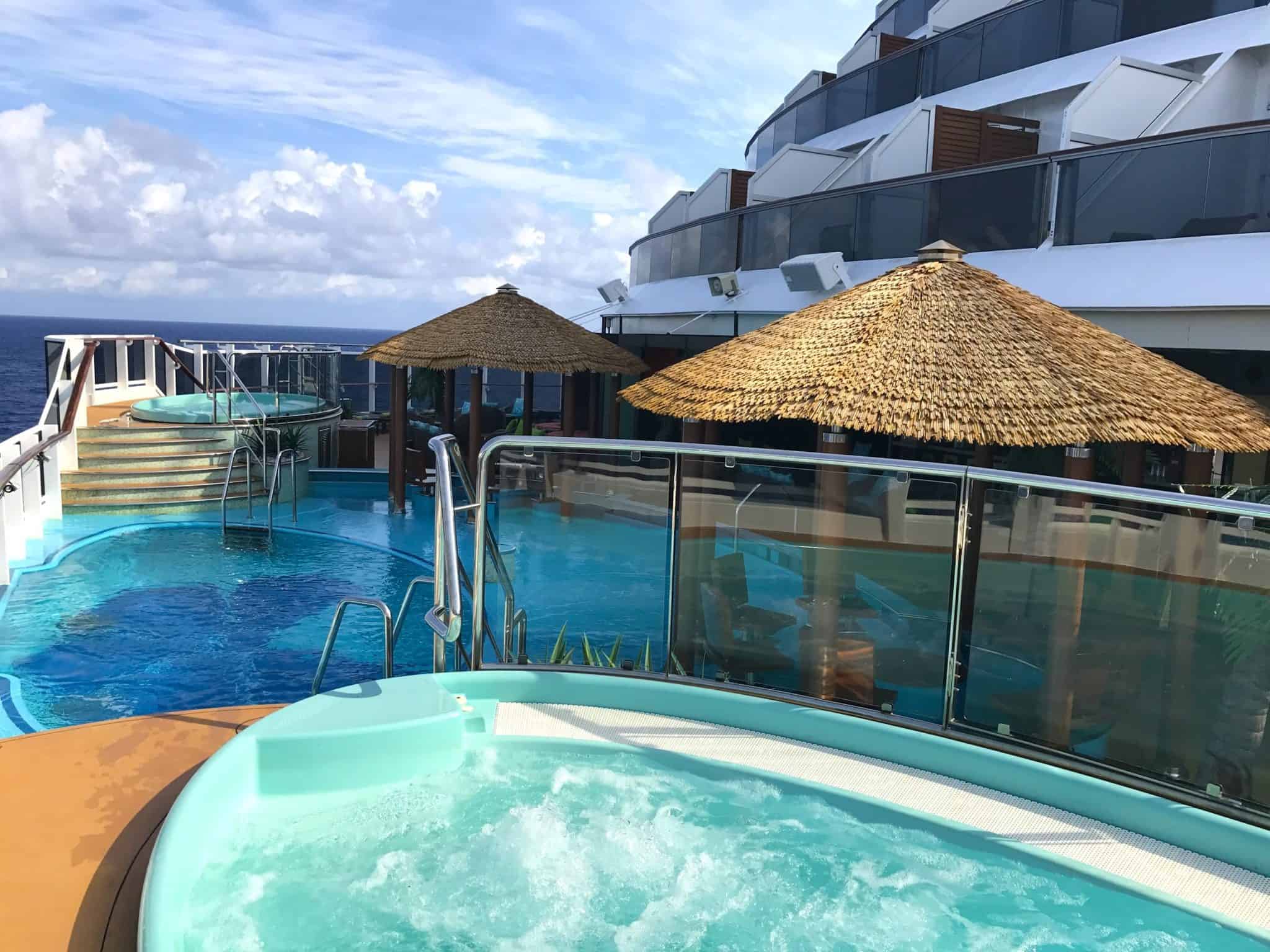 Due to the low port-to-sea-day ratio and length of the trip, the majority of the cruisers were… well, let's just say I'd never before seen so many scooters and walkers on a cruise. There were only 140 passengers under the age of 21! This was actually great for us, because it kept the activities that we wanted to do from being crowded. The one thing we saw lines for were the Playlist Productions shows. The Horizon's theater isn't very big, but I think the lines actually had more to do with people getting there before the doors opened in order to get a good seat.  There was never a day when there was a fight for a deck chair.
Remember, I had a third concern when considering a transatlantic cruise: Would we wind up sailing through rough waters? I almost could not have had a smoother ride. There was one day when I could feel the ship moving, but it wasn't bothersome at all. Mind you, we didn't hit any major storms. I would probably not risk booking a transatlantic trip during hurricane season. But most of the days we spent at sea were smooth sailing, with the water so calm on one day it could have been a lake!  
Would I Do Another Transatlantic?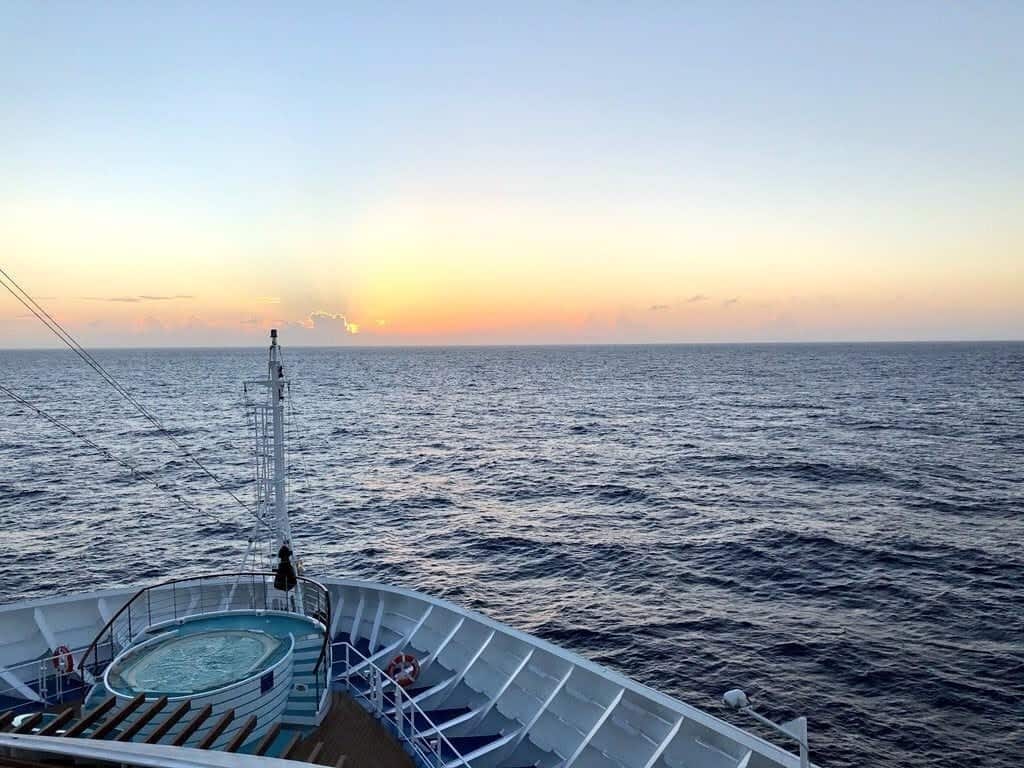 I would absolutely, hands-down, book another transatlantic cruise. The only reason I could imagine someone not wanting to do one is if you're the type of person who finds themselves bored on sea days during a regular cruise. I would gladly do a transpacific cruise, which would have even more sea days, but for now, that will have to wait until after all the other voyages I currently have booked! 
The only thing I would do differently would be to do transatlantic journeys in both directions to avoid the jet lag altogether, but still get to visit a bunch of European ports. My advice to anyone thinking about booking one: pick the largest ship you can that fits your dates, desired ports, and budget. The bigger the ship, the more there will be to do on board!
Want to read more from our guest writer, Lauren Rodgers? Visit her blog, Lauren of All Trades.