Great Stirrup Cay has long been a favorite stop for Norwegian Cruise Line passengers. Now, a long-in-the-works expansion is being rolled out. We recently got a look at the high-end villas and private lagoon which make up Silver Cove, as well as the ziplines which criss-cross the entire island and more.
Welcome To Silver Cove
The biggest change to Great Stirrup Cay is the long-under-construction, finally-completed Silver Cove. This secluded, exclusive area features stylish villas (some of which even include bedrooms.) with access to your own private beach.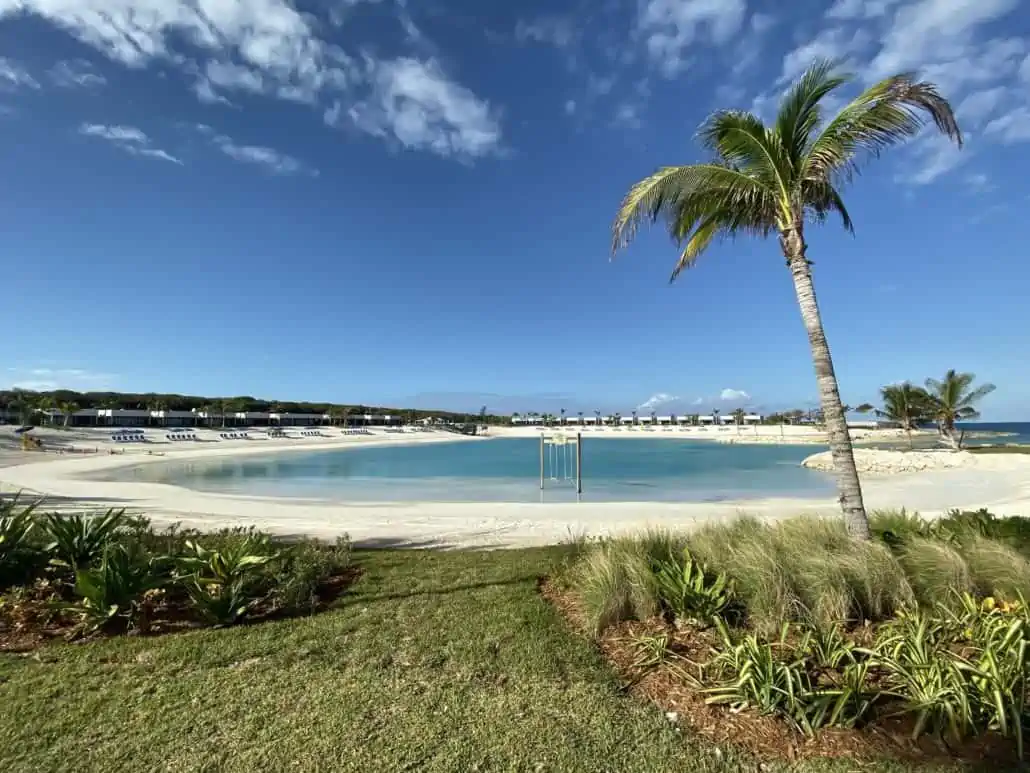 As past visitors to Great Stirrup Cay know, there have long been cabanas available for rent. The large cabanas sit on an incline, while the smaller cabanas are actually closer to the beach and the ocean.
But the cabanas, both small and large, pale in comparison to the gorgeous new villas at Silver Cove. For one thing, each of the 38 villas includes not only a beautifully furnished sitting area, but also such features as a TV with on-demand programming available.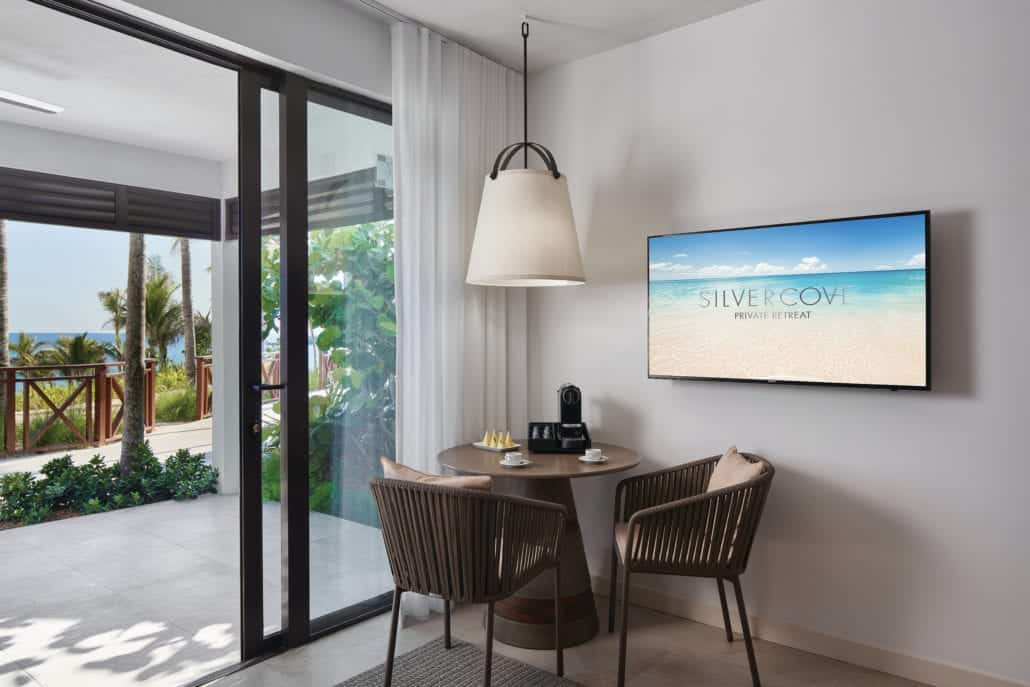 But perhaps our favorite feature, especially in the smaller studio villas, is the full bathroom, perfect for rinsing the sand off in the shower or washing up before heading back to the ship.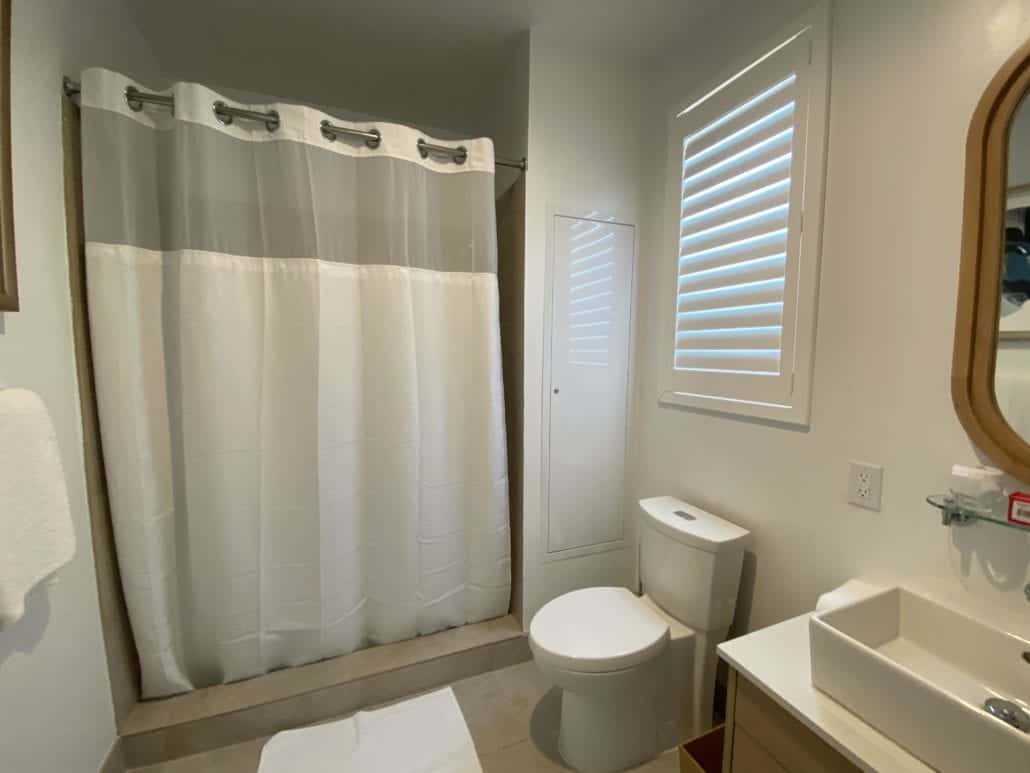 But wait, as they say in the ad business, there's more. Because some of the new villas actually have bedrooms. There are both one and two-bedroom villas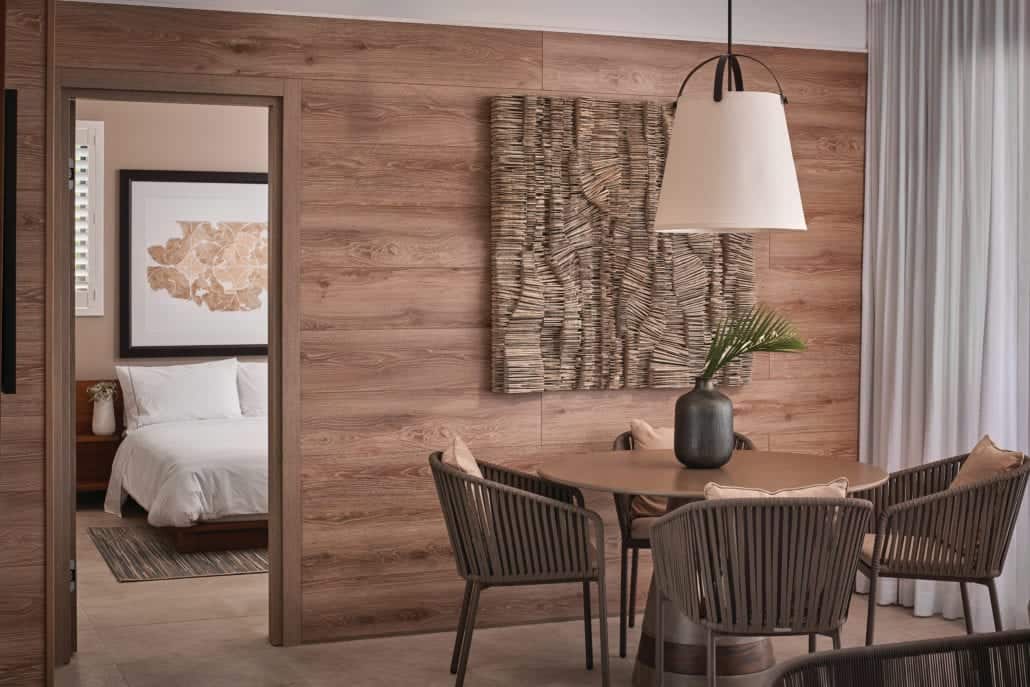 Those wanting to escape the heat will be happy to hear that the villas are fully air-conditioned. Several also have wet bars in the entertainment area.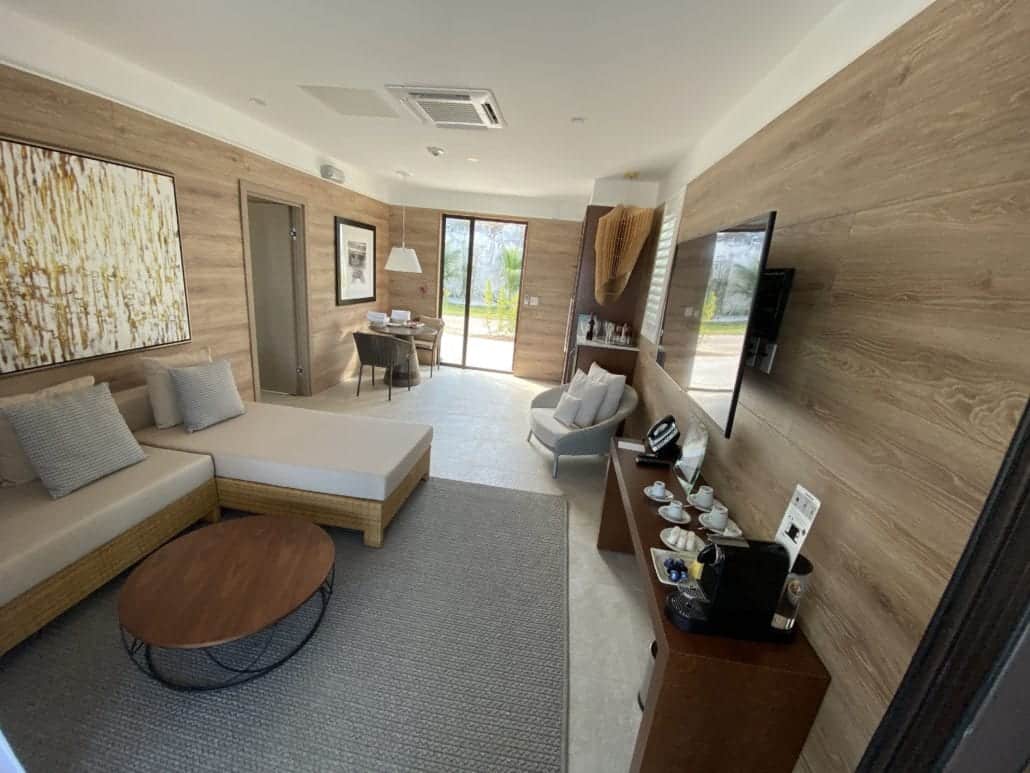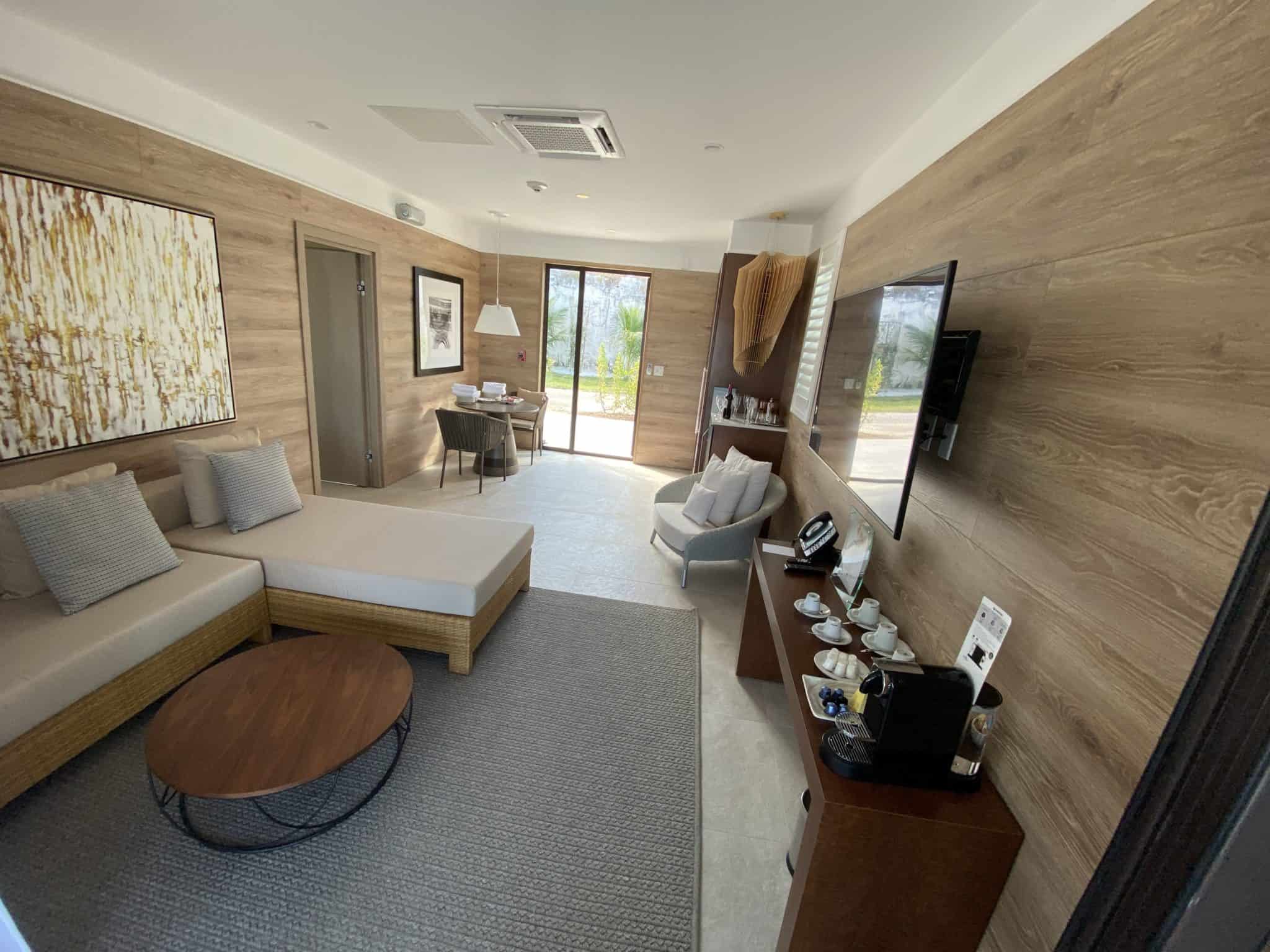 Silver Cove also features a restaurant, a Moet champagne bar, a reception area and, of course, a staff prepared to help cater to your every whim.
Elsewhere On Great Stirrup Cay
The island has seen other improvements made to it in recent months, including the addition of ziplines for daredevils looking to fly across the sky.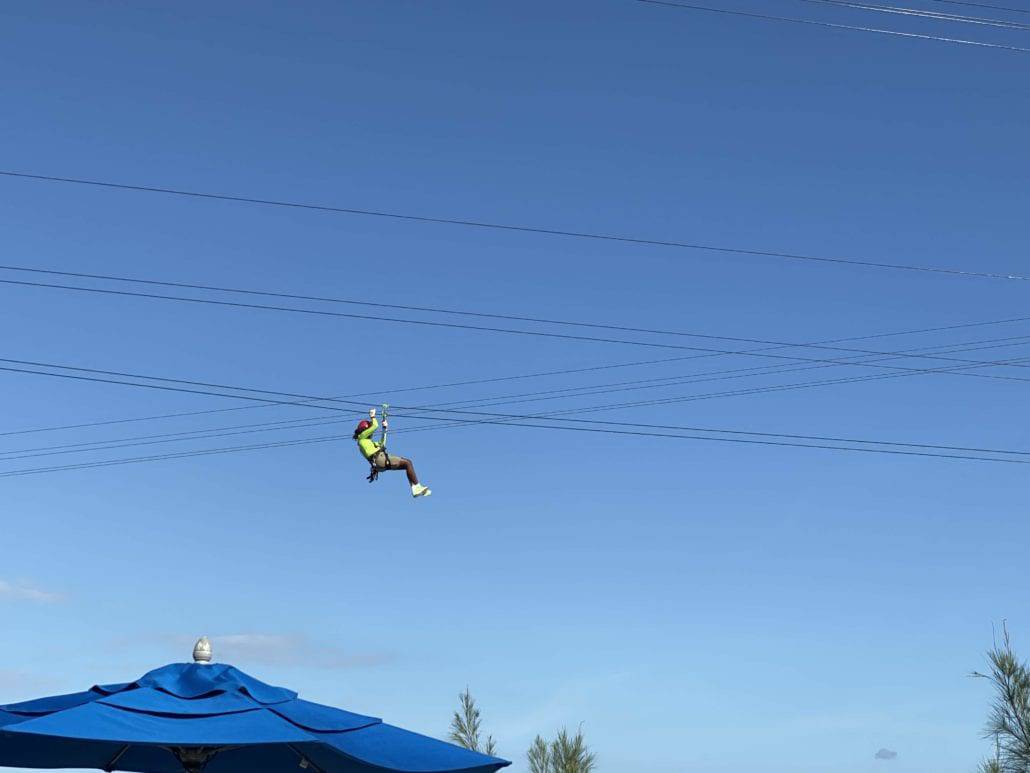 In addition to the buffet which is available to all guests, a food truck offers a menu that, while limited, is a nice change of pace from the standard burgers and grilled chicken.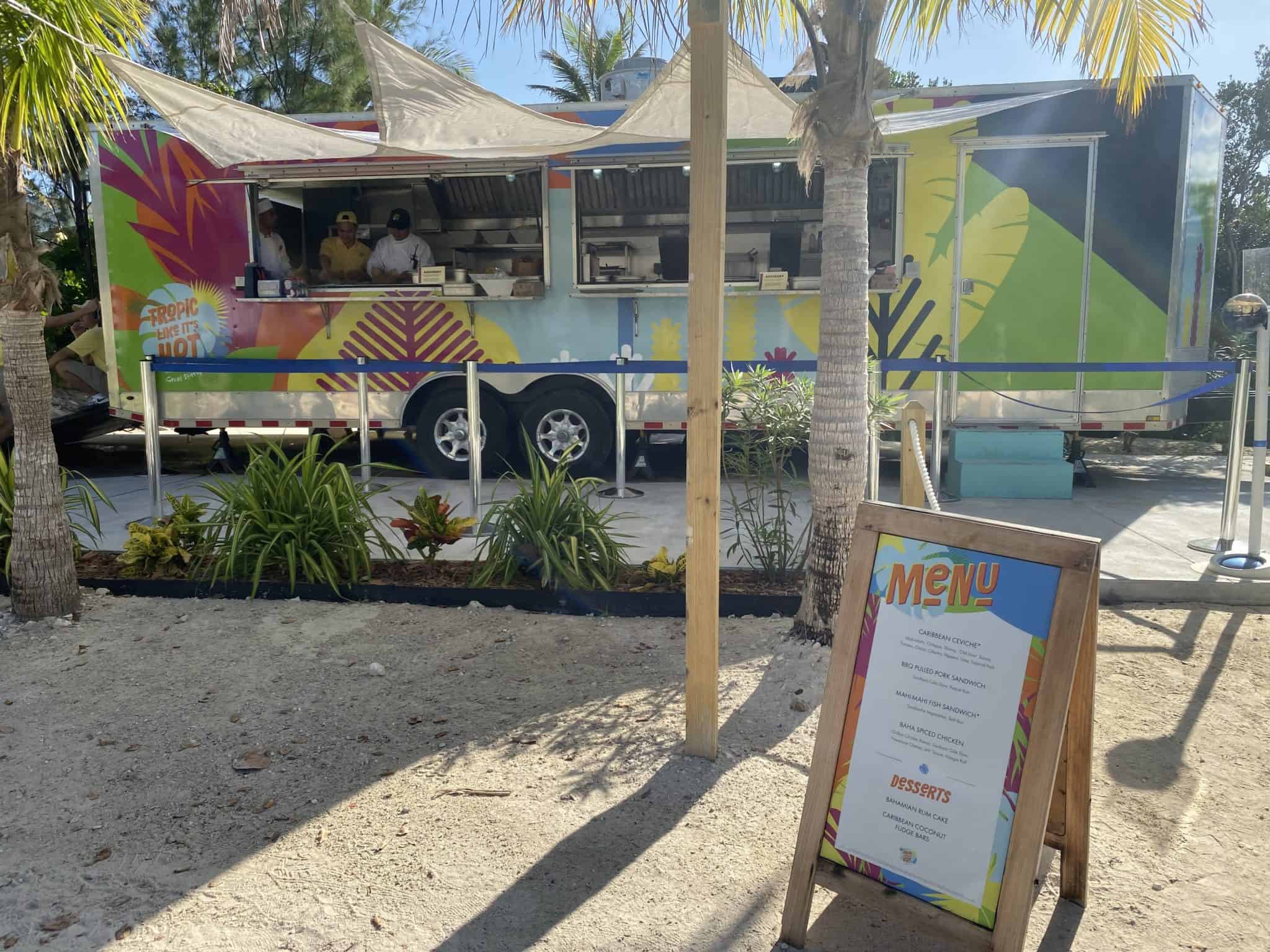 As an added bonus, the food truck menu offers two dessert options, including the always-popular Bahamian rum cake.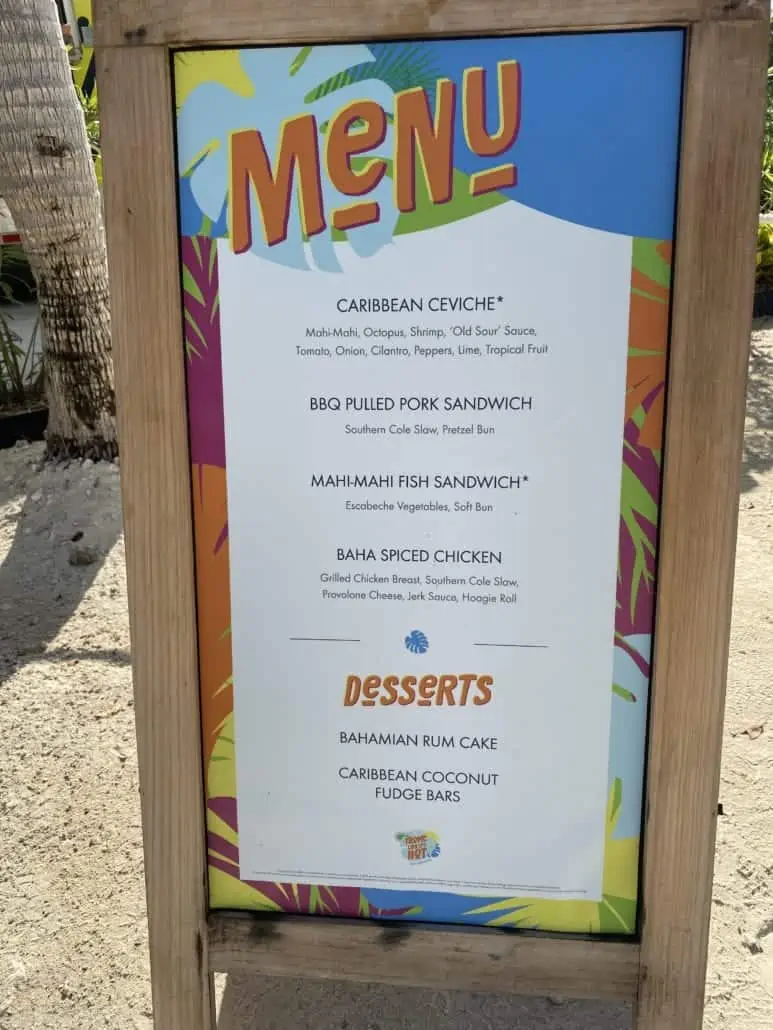 And of course, the island has plenty of places to grab a drink including the Lighthouse and Bacardi Bars, as well as the main reason to love Great Stirrup Cay: the sandy beaches and beautiful ocean.