Although the first sailings of Carnival Cruise Line's newest ship are still several months away, photos of Mardi Gras offer a glimpse into some of what will await us on board.
From the stunningly redesigned atrium to familiar favorites with an updated look, we've got your first look at the ship… which will change everything for Carnival and their guests.
Come Aboard… They're Expecting You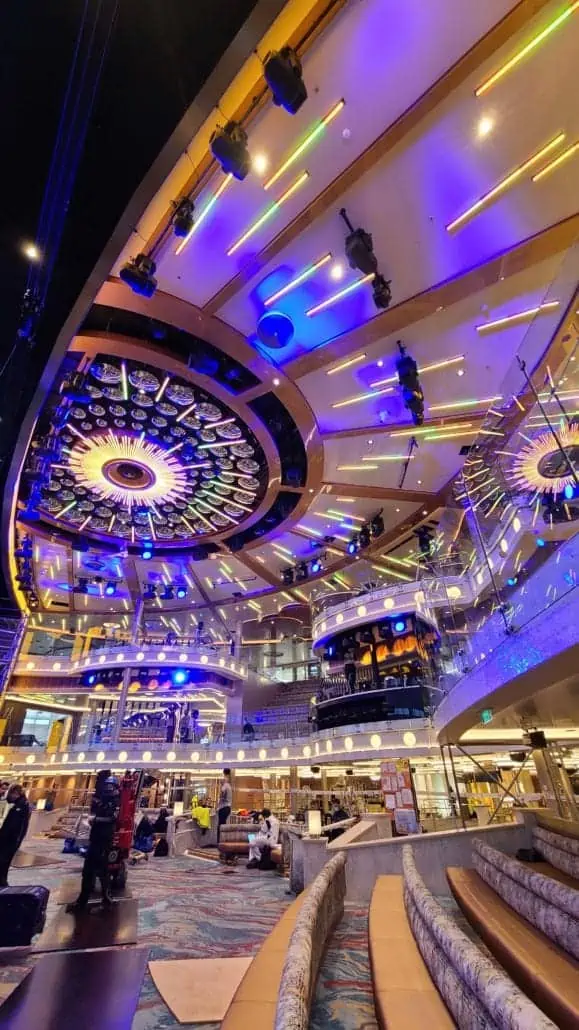 Carnival was one of the first cruise lines to recognize the importance of the atrium, especially since their ships' design means that this is the first space guests encounter.
While the fleet's past ships have always provided arriving passengers with a wow factor, Mardi Gras' entirely new atrium concept takes that to a new level. A wall of glass stretching up three stories will offer incredible views of the waters through which the ship sails or the ports on which she calls.
Plus, the atrium will be home to a wide variety of entertainment options, including a unique nighttime show combining music, live performers, and technology.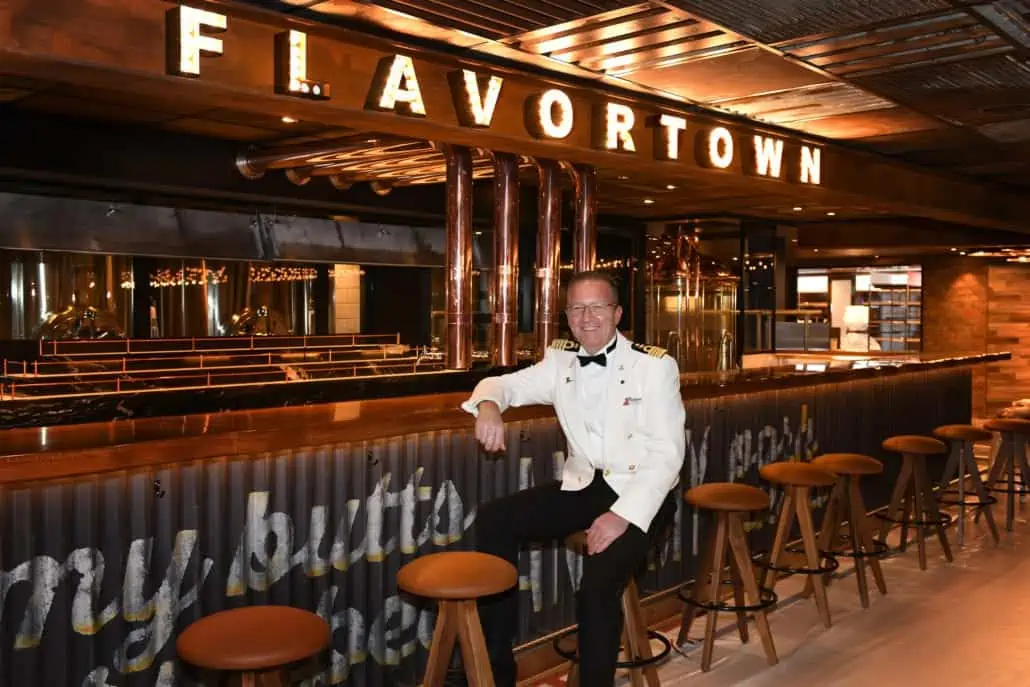 It wouldn't be a Carnival ship without an opportunity to chow down in one of Guy Fieri's restaurants. Of course, Mardi Gras will offer the wildly popular Guy's Burger Joint, but it will also feature Guy's Pig & Anchor Smokehouse|Brewhouse (aka Flavortown), a concept introduced on the newer Vista-class ships. This is the place to head for a variety of tasty treats, not to mention some amazing beers brewed right on board.
READ MORE: 5 Things To Know About Mardi Gras' Cruise Director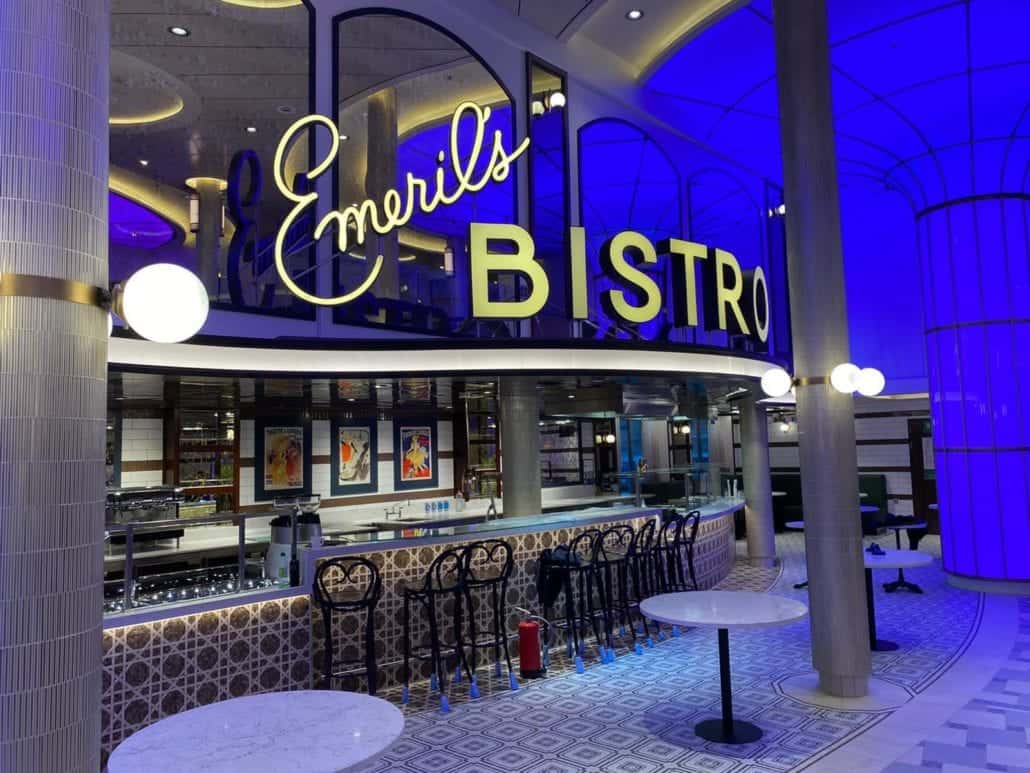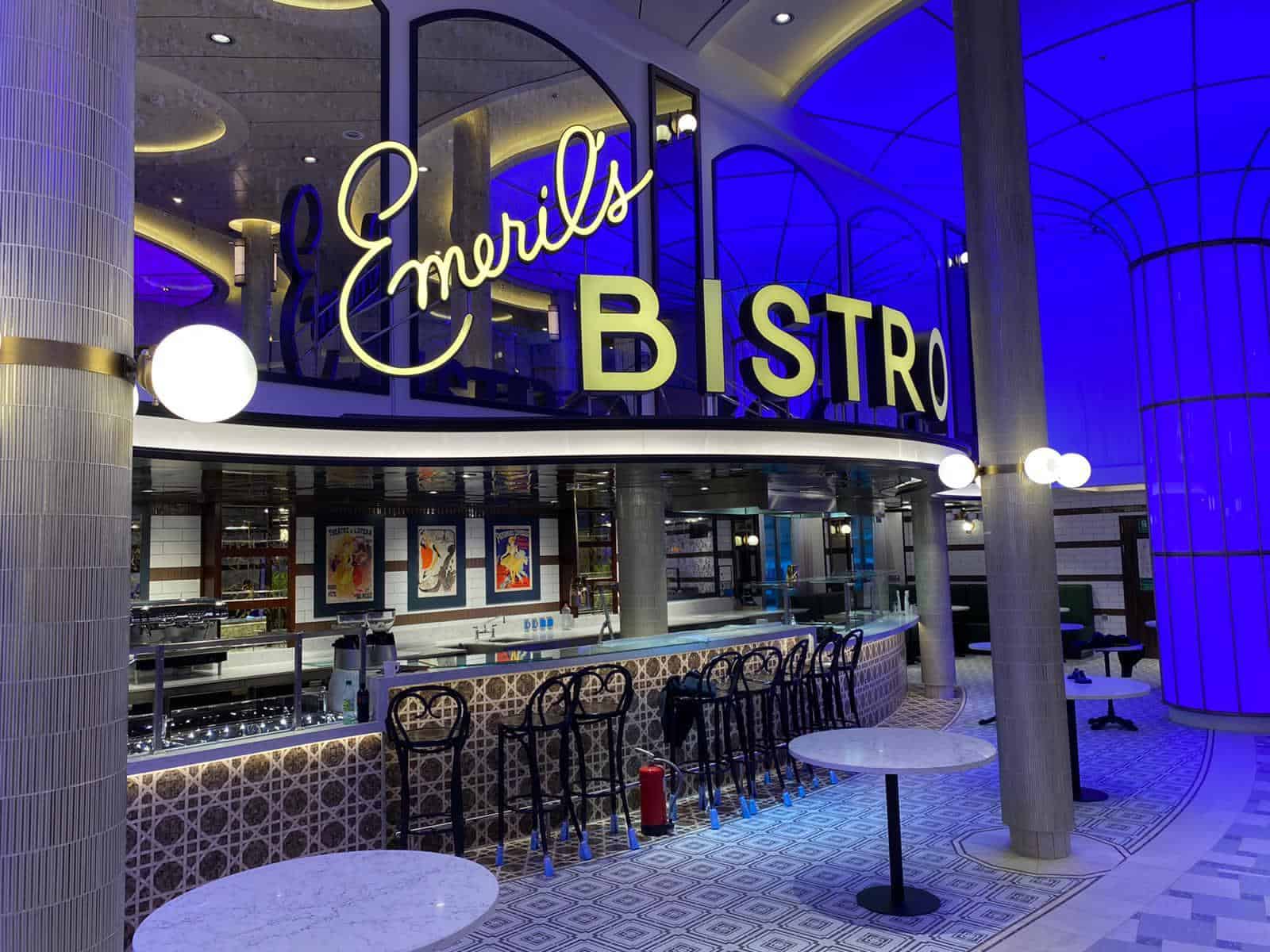 Because you can never have too many spots offering menus created by celebrity chefs, Mardi Gras will feature Carnival's first collaboration with Emeril Lagasse. If you know anything about Lagasse, you know he's big on creole flavors. So look for Bistro 1396 to feature the kind of flavors that spice up your life and put a little pep in your step. Not surprisingly, Emeril's restaurant will be located in the ship's French Quarter Zone. As it happens, this is also where you'll find another new-to-Carnival concept, the Brass Magnolia bar.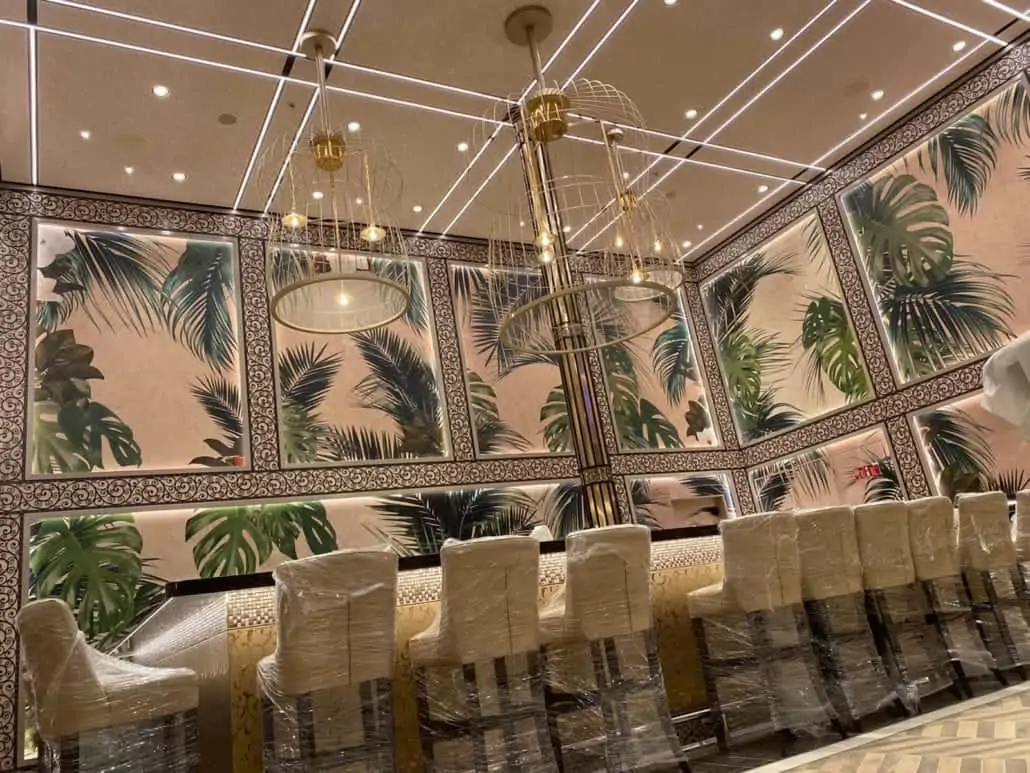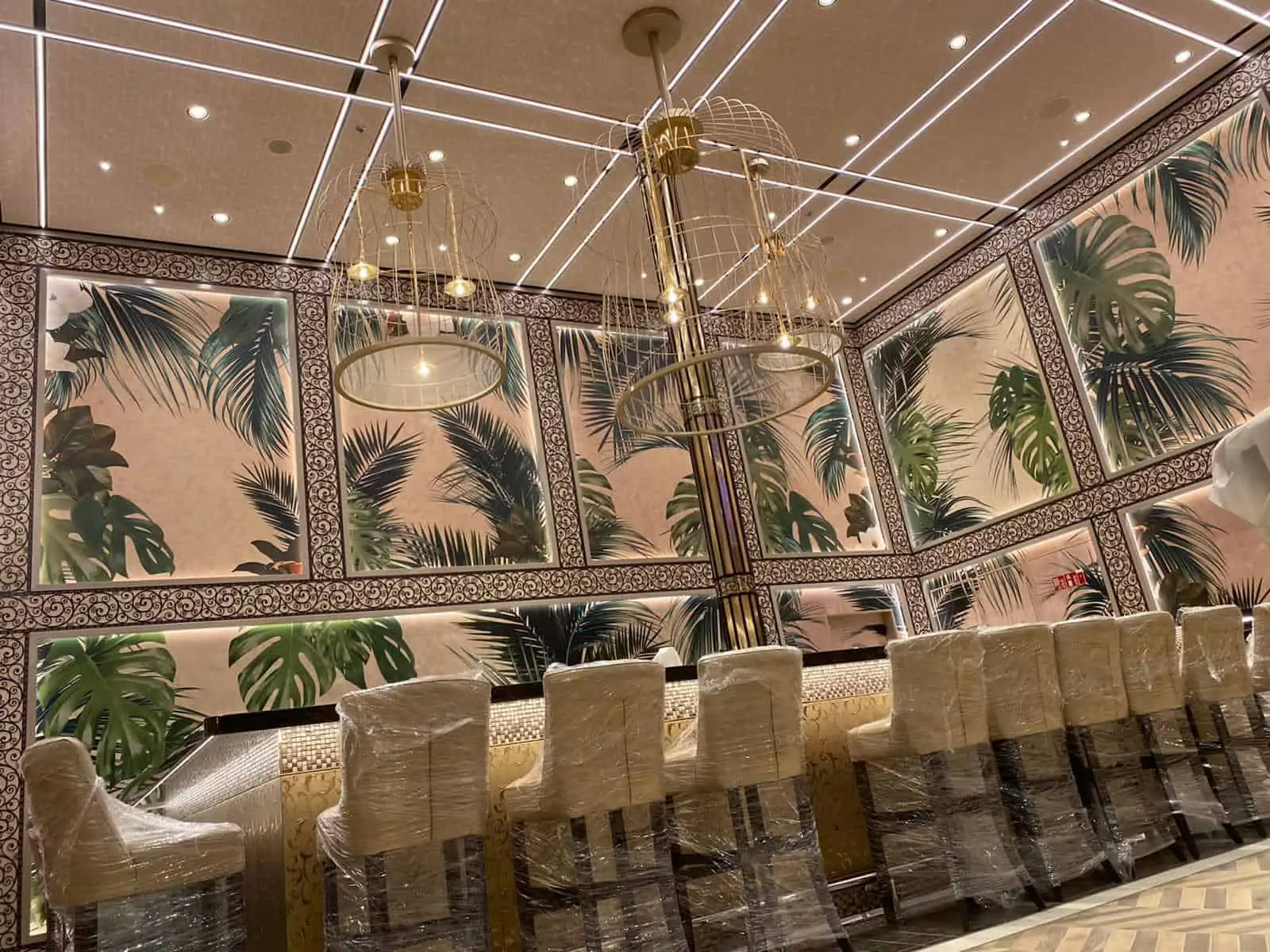 You can't think of New Orleans without thinking of jazz, and the Brass Magnolia's entire concept is that of an old-school lounge serving up not only great tunes, but also classic regional cocktails like the Sazerac.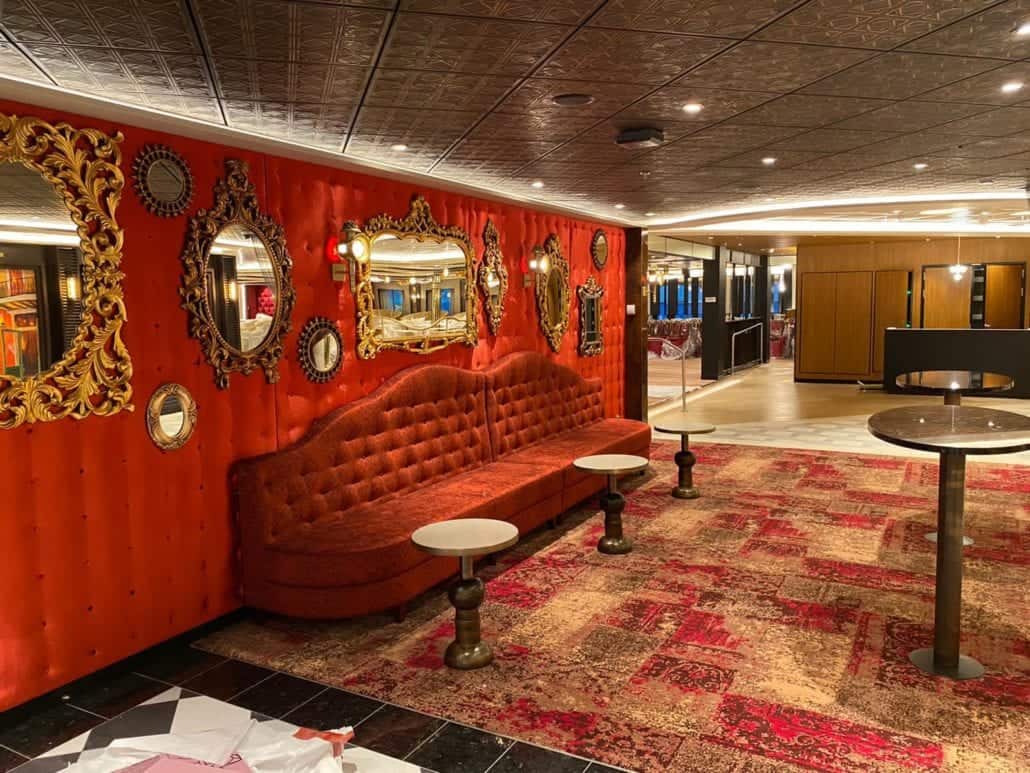 Located just a stone's throw from the Brass Magnolia is another new venue, the Fortune Teller's Bar. Here, Vice President of Beverage Operations Eddie Allen and his staff have conjured up several unique cocktails with what he calls a "whimsical twist" — perfect for adding a touch of mystery to any evening.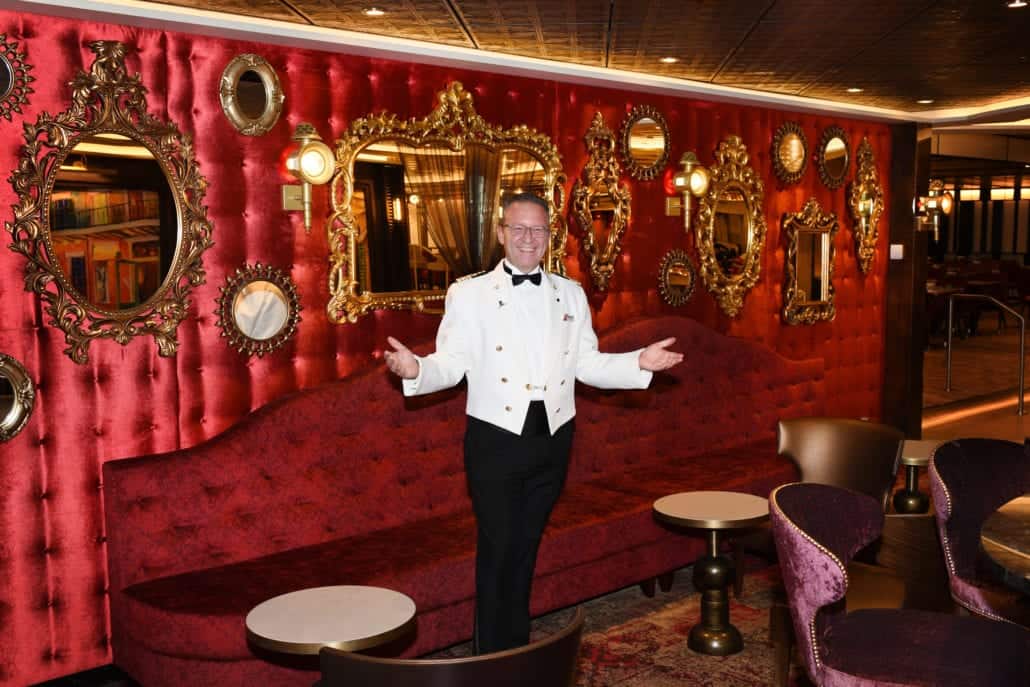 Next on our photo tour of Mardi Gras is, well, another bar! This one's a great outdoor spot, located in the Summer Landing zone. The Watering Hole was designed to be a bit reminiscent of the coolest backyard hangout spot ever. That is, if your backyard happened to come with views of the ocean.
READ MORE: 7 Stateroom Changes Coming to Carnival's Mardi Gras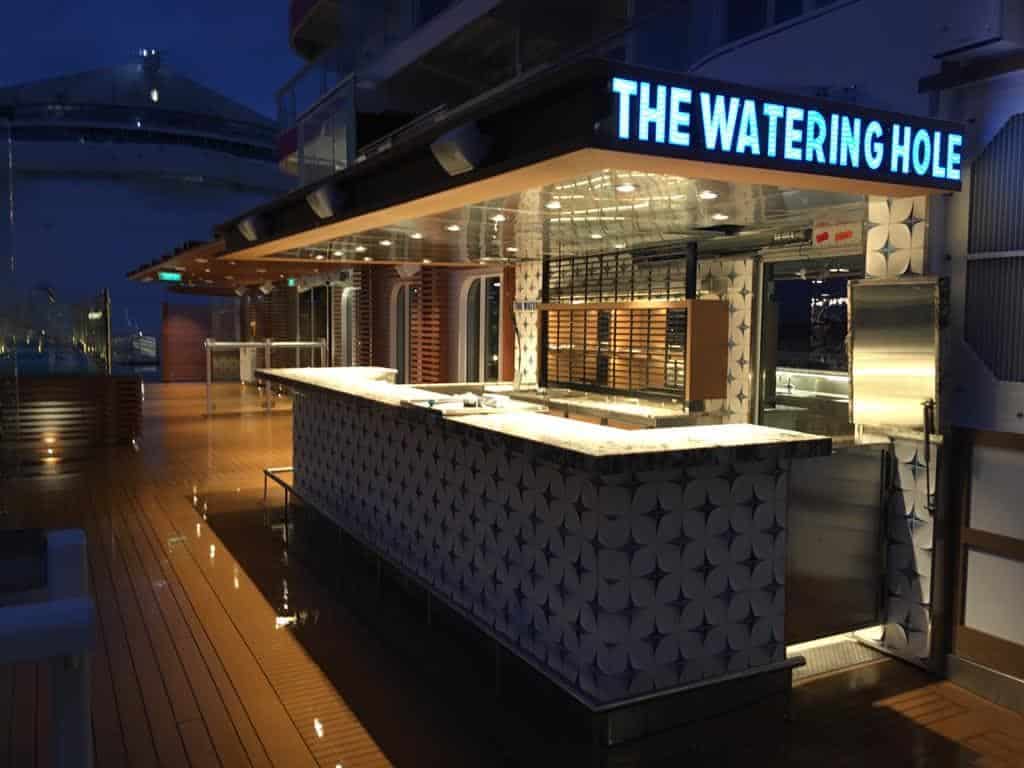 You can't talk about Carnival cruise ship bars without mentioning our personal favorite, the Alchemy Bar. As you can see in the photo below, the version on board Mardi Gras has been both expanded and updated, allowing it to keep that classic cocktail bar theme while also upping the aesthetic.
While on some Carnival ships this venue can feel as if it was squeezed into a space instead of fitting in organically (which is, in some instances, the case), here the Alchemy Bar was given plenty of room.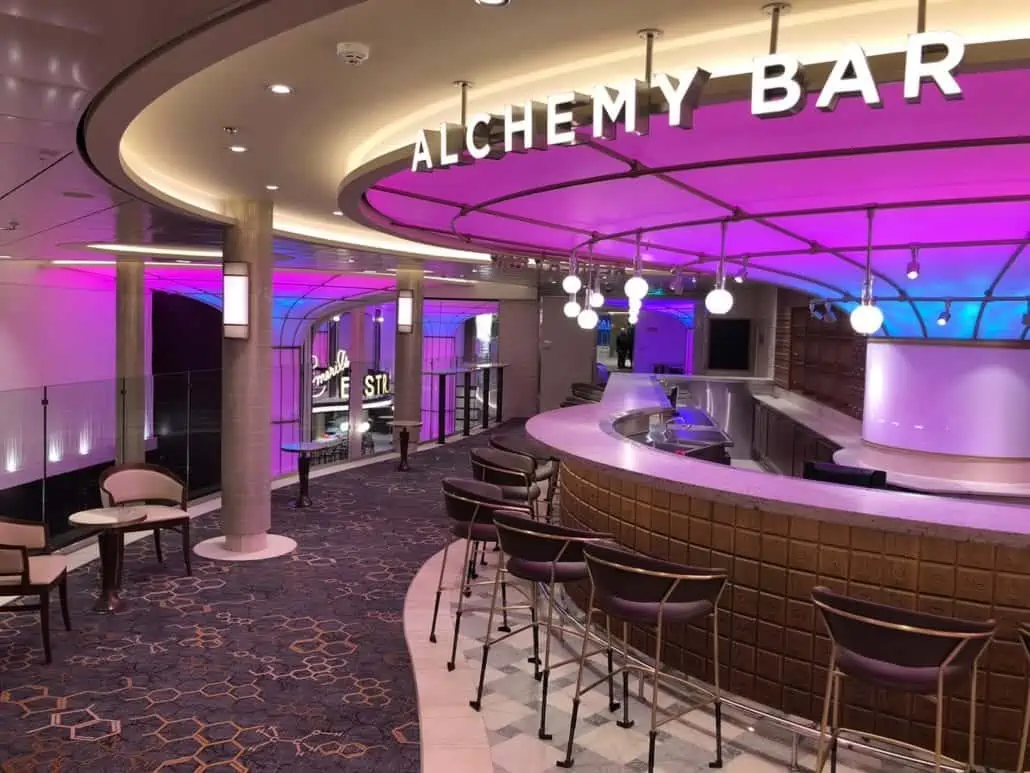 As you might expect, Cucina del Capitano — Carnival's signature Italian restaurant — can be found in the La Piazza zone on board Mardi Gras. What's special about Mardi Gras' version of the venue is that it will offer not only indoor, but outdoor dining as well. Want to avoid the madness that can sometimes be the main dining room on the first night of your cruise? Make a reservation here and enjoy a far more relaxed experience. Trust us, you won't regret it.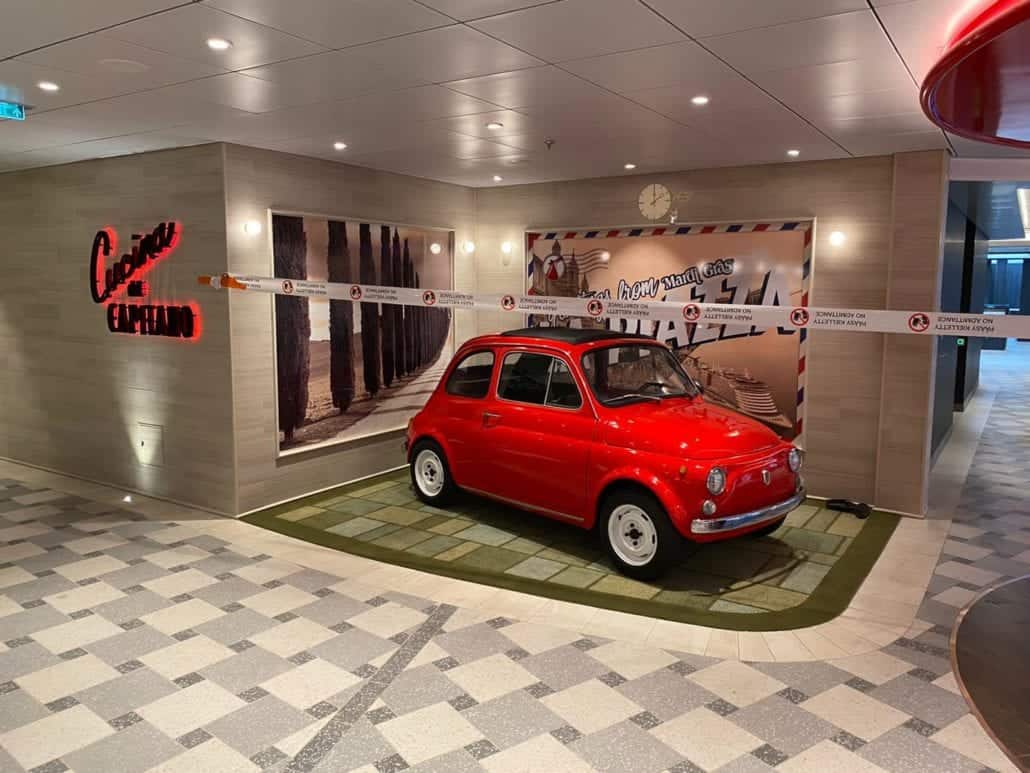 When you're ready for some fun, head to the Ultimate Playground Zone where you'll find all kinds of ways to entertain yourself including miniature golf and, yes, the much-ballyhooed BOLT roller coaster.
In fact, in the picture below, you can see a section of the coaster's track and the golf course's cool landscaping. Good luck keeping the kids focused on their golf game when all they're going to want to do is jump back on BOLT!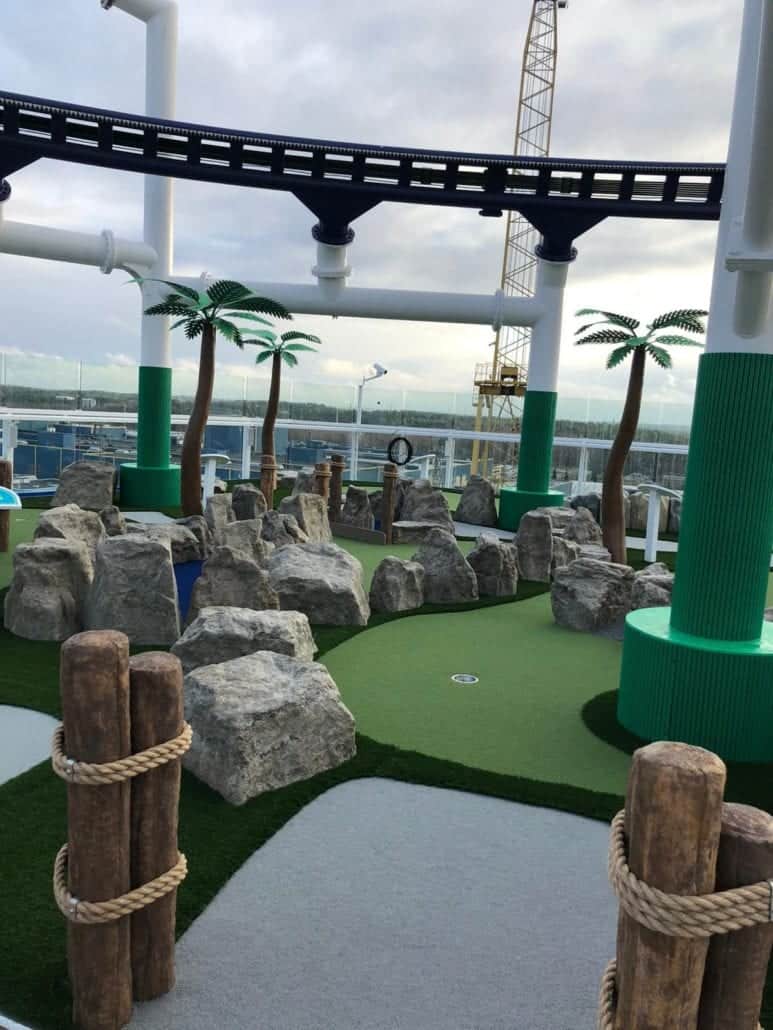 Another Carnival Cruise Line staple? The WaterWorks aqua park, complete with dizzying water slides and a whole lotta other ways to get wet without even having to get into the pool.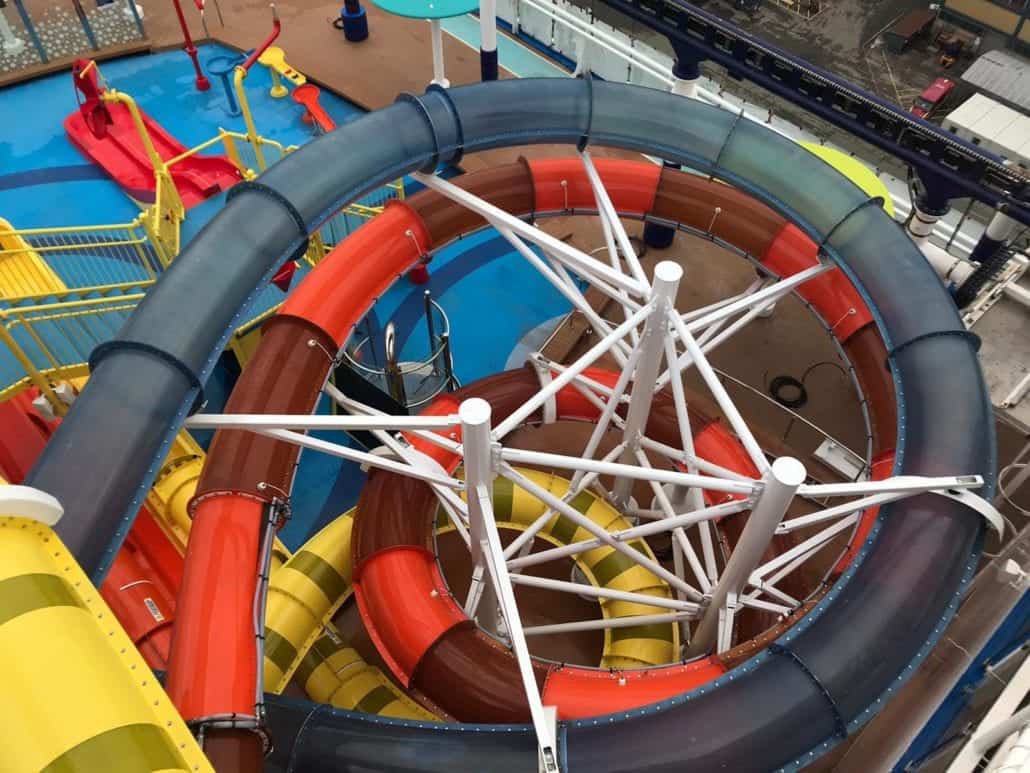 That concludes our photo preview of Carnival's newest ship, which is slowly making its way toward a spring 2021 debut. Which of the six zones are you most excited to explore?