The first modern riverboat in United States history, American Song, has departed on her inaugural cruise. Also, the lower bow section for the second modern riverboat in the US, American Harmony, has moved to the Assembly Launchways.
American Song
American Cruise Lines' riverboat American Song departed from the Port of New Orleans this past Saturday on her inaugural cruise. The historic new riverboat operated a sold-out sailing, journeying the Mississippi River on an 8-day inaugural cruise to Memphis. The vessel's 184 guests enjoyed a voyage with stops at Oak Alley, Baton Rouge, St. Francisville, Natchez, and Vicksburg before arriving in Memphis today, October 12.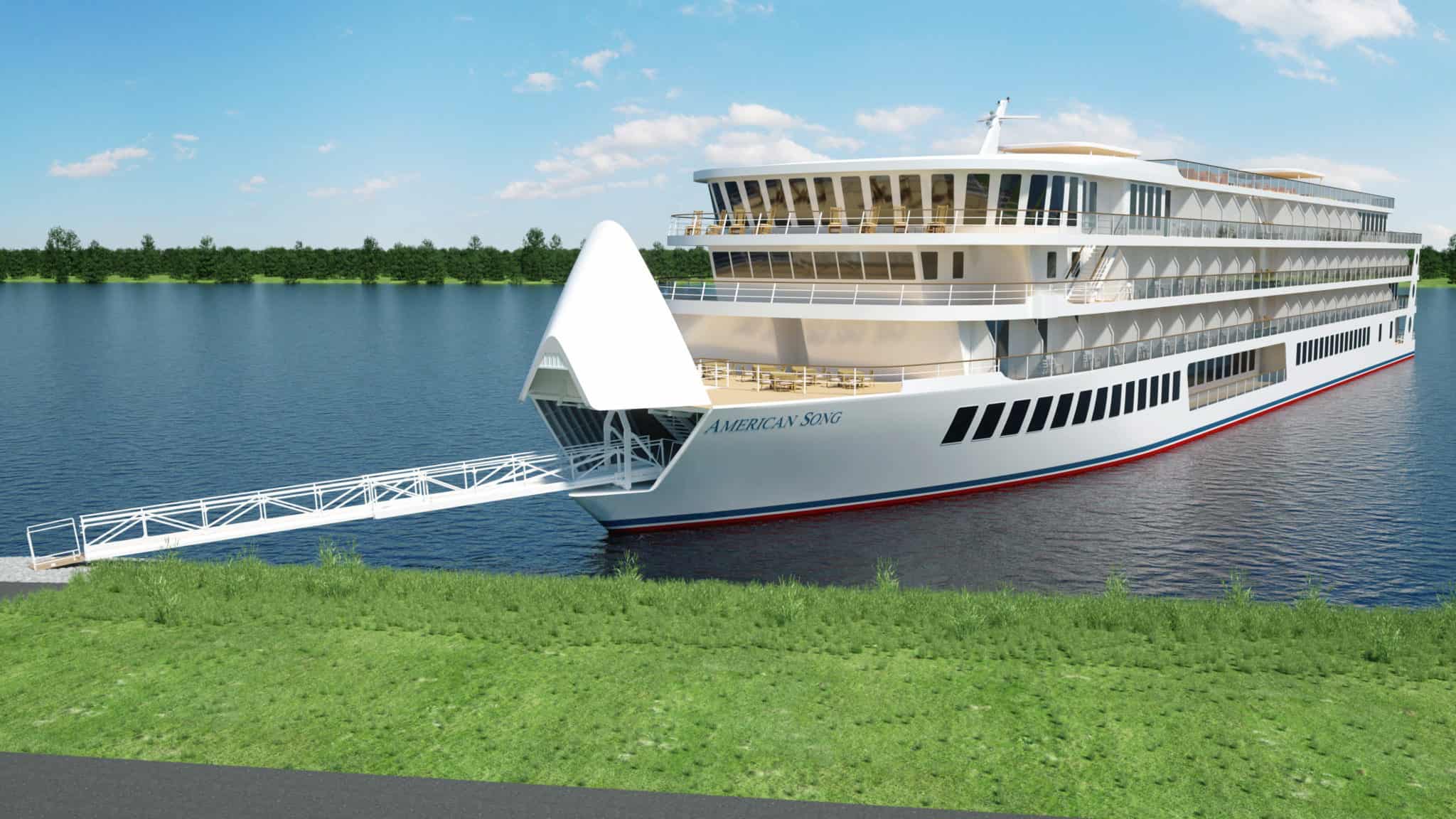 American Song is the first ship in the line's new modern riverboat series, joining the current fleet of authentic paddlewheelers. After this week's cruise, American Song will continue to cruise the Mississippi throughout the year, and in 2019 will reposition out west to the Columbia and Snake Rivers when the second new riverboat, American Harmony, takes over on the Mississippi.
The boat is equipped with a unique bow with retractable gangway, a five-story glass atrium, the largest cabins in the industry, floor-t0-ceiling glass doors, private balconies, and spacious lounges.
American Harmony
American Harmony's lower bow section has moved from a fabrication building at Chesapeake Shipbuilding to the Assembly Launchways, marking another milestone on the way to completion.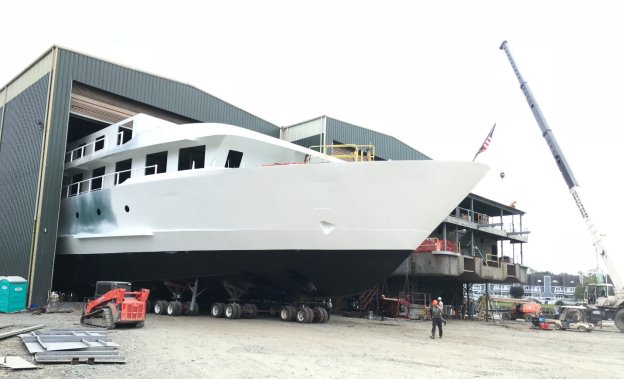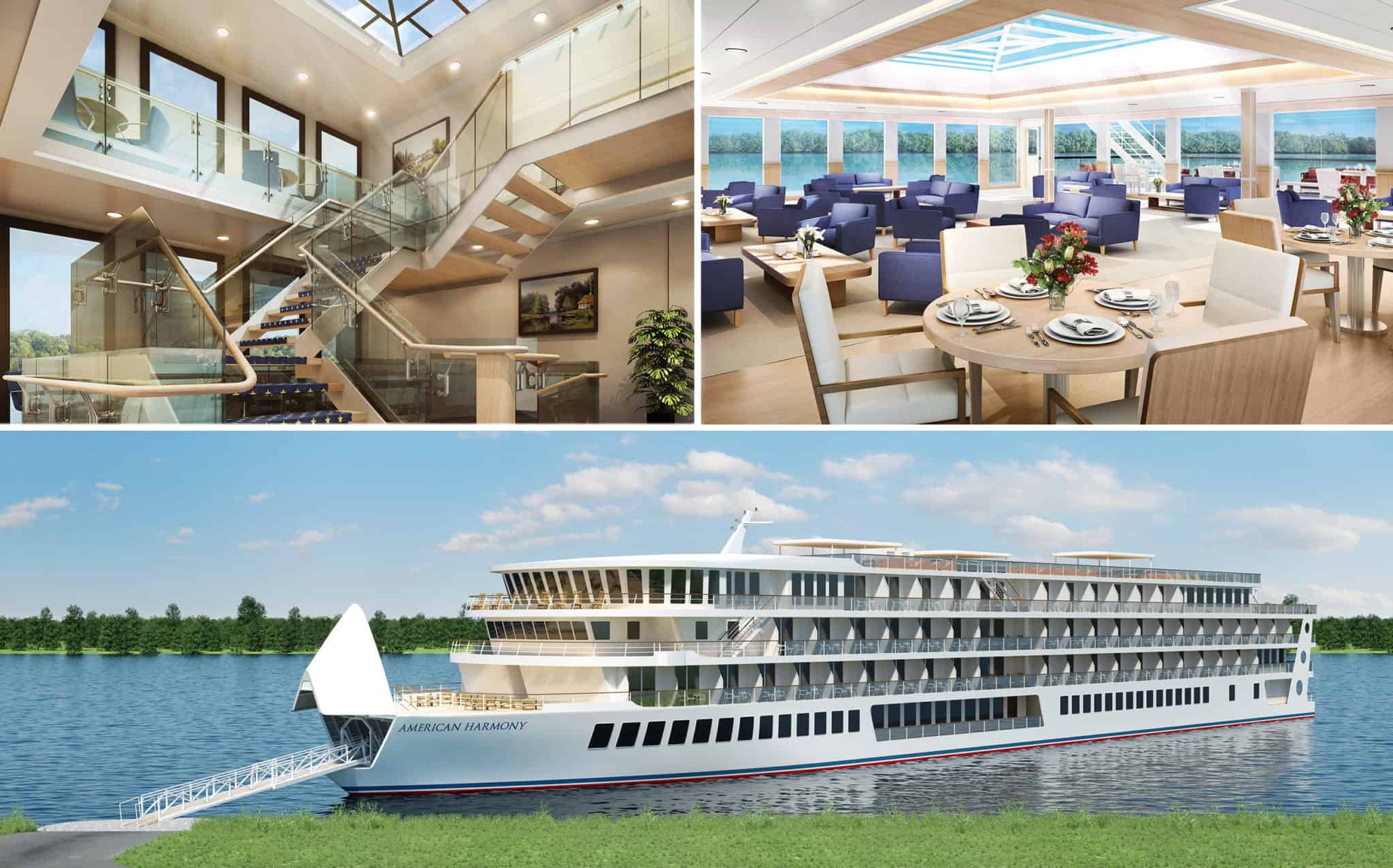 Like American Song, Harmony will be equipped with state-of-the-art technology and offer a beautiful contemporary design, including a five-story glass atrium. When the vessel debuts in summer 2019, it will further American Cruise Lines' decades-long tradition as the leader in US river cruising. These two riverboats are the only modern ones available in the US, and the beginning of the line's new series of five modern vessels.