When many cruisers take a look at their itineraries, they often pass over Costa Maya as just another stop they are unfamiliar with.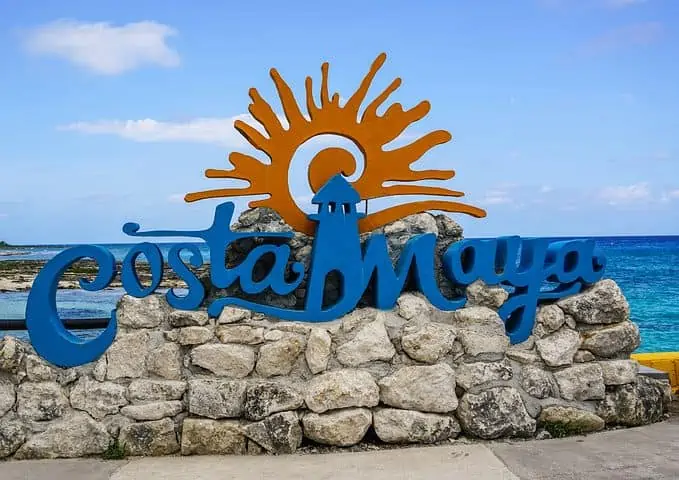 However, Costa Maya is quickly climbing the list of best cruise stops in the Caribbean. Once you visit, you will easily see why. At the cruise port and the surrounding countryside, there are many different activities for every interest.
Impressive Mayan ruins dot the area, while lagoons and beaches cling to a shore which is lined with small restaurants and bars.
For those who don't want to go more than a few steps from the port, there is a swimming pool, bar, and amenities right off the pier as well.
5 Things to Do While Docked in Costa Maya
If you find yourself on a Western Caribbean cruise and docking at Costa Maya, here are some things to do.
1. The Cruise Port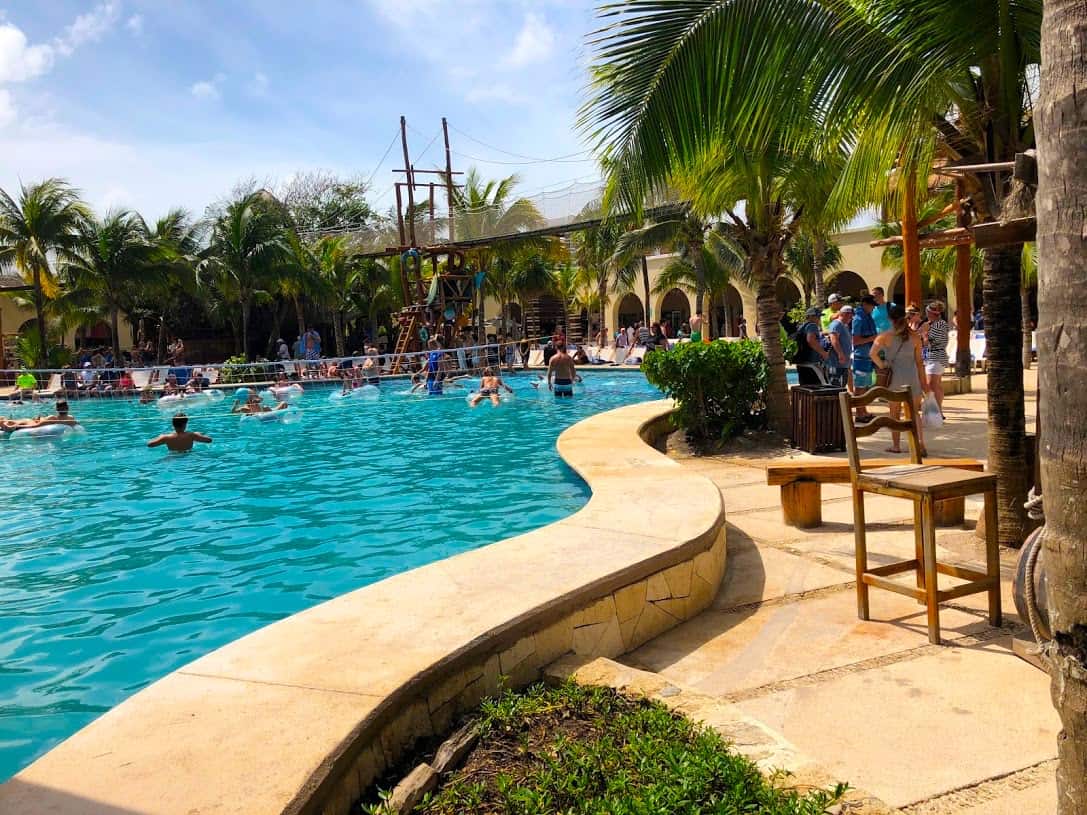 Cruise ships dock right at the pier in Costa Maya, so there is no need for tendering to shore. This is great because it means you have the option of getting off the ship right away to make the most of your day, or lingering around and waiting for the crowds to disembark. 
After walking off the pier, visitors are greeted by a lovely port area with shops, a few restaurants and bars, and a swimming pool. While this is nothing like the major shopping district at Cozumel, it is pleasant and fun to walk around. Also, if you can't walk the length of the pier, there's a shuttle that runs from the ship to the port area.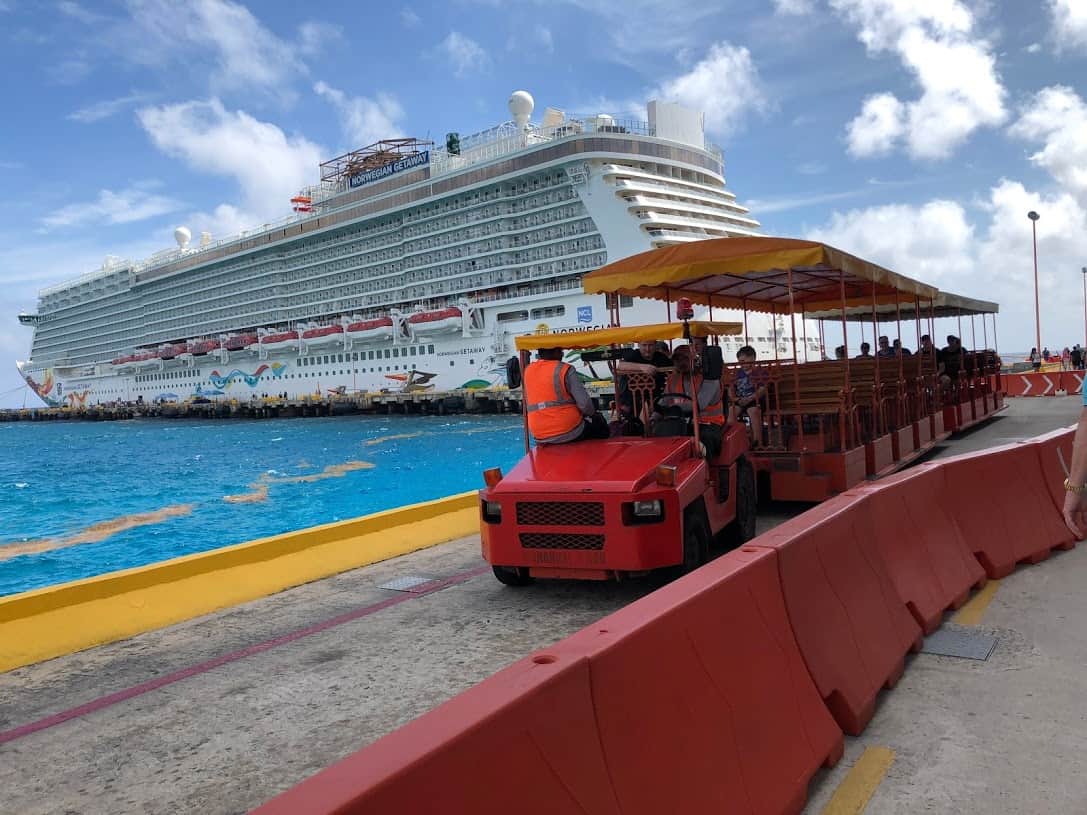 As of 2019, it has been announced that this area is to be expanded and additional amenities are to be added in the near future.
Ship-organized tours assemble and board buses in this area. If you are on a privately arranged tour or want to take a taxi or bus to the nearby village of Mahahual, then you'll want to head right outside the port gates.  
2. Chacchoben Mayan Ruins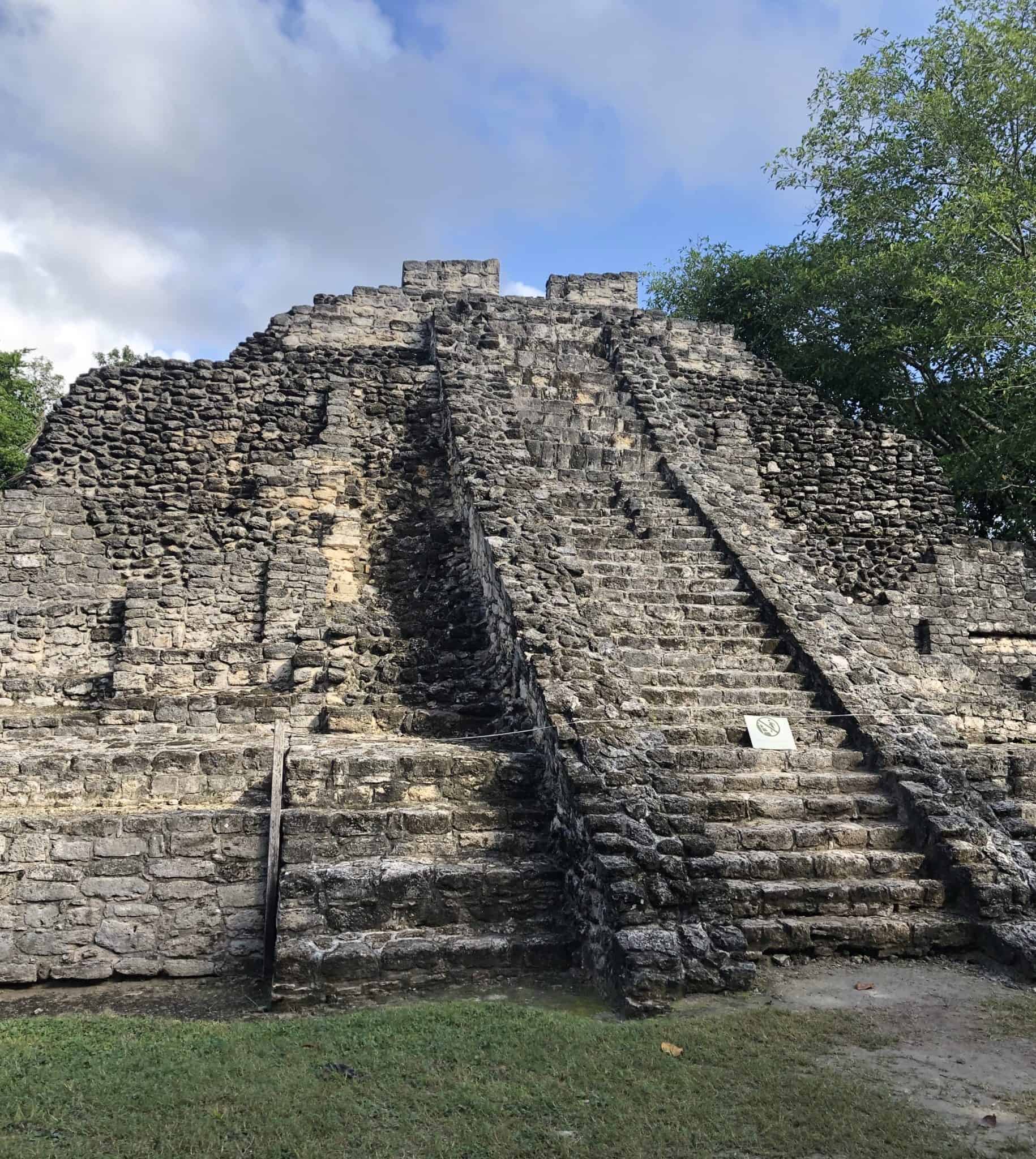 For anybody interested in history, or yearning for something besides a beach day, Costa Maya has you covered.
There are two incredible, ancient Mayan cities relatively close to the cruise port. Actually, there are quite a few smaller sites nearby as well, but the two largest and most interesting are Chacchoben and Dzibanche.
Founded over 1,300 years ago, they really are spectacular. If the only Mayan site that you have seen is Tulum, near Cozumel, then these ruins will be especially impressive. While Tulum is situated in a very atmospheric location, perched along the sea, both of these sites are much larger and decidedly more impressive to view. 
Chacchoben and Dzibanche are easily visited by either ship excursions or independently booked tours. Chacchoben is just under an hour from the pier while Dzibanche is a little further afield, at two hours and 20 minutes.
Both contain several pyramids, ball courts, and other ruins of these once mighty cities. Many tours provide either a combination of both cities or a combination of one city, with the addition of a butterfly farm or other interesting stops.
If you are limited on time, Chacchoben is the better choice as the ruins there are more complete and the closeness to the port makes it an easy trip. Make sure to bring along cash for any small purchases and also sunscreen, a hat, and comfortable walking shoes.  
3. Go to an All-Inclusive Resort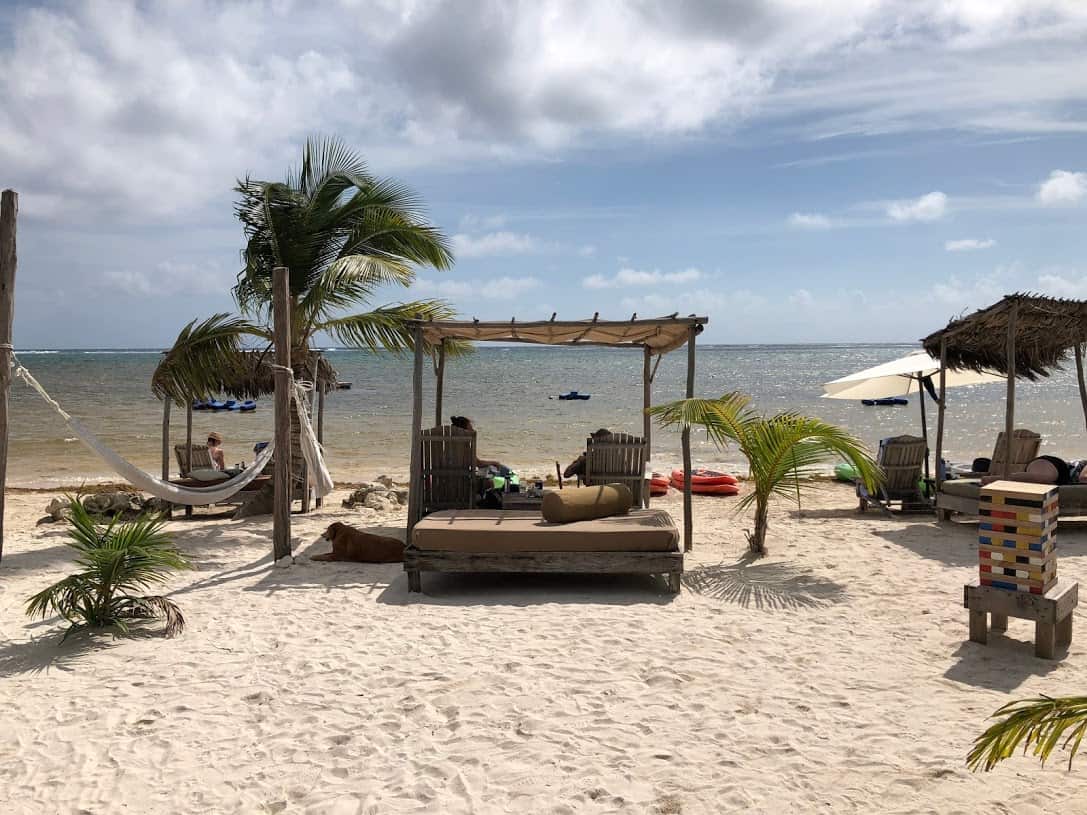 Of course, Costa Maya is located along the western shores of the Caribbean Sea, and as such offers beautiful white sand beaches. Along with the beach bars and restaurants in Mahahual, there are several different all-inclusive beach clubs to choose from, with the most popular being Maya Chan.
For $59 per adult and descending price tiers for the under-18 crowd, visitors can enjoy all you can eat and drink (including alcohol), non-motorized water sports including snorkel equipment, and beach loungers with umbrellas.
Children's sand toys are available at no charge as well. There is also free WiFi offered. 
To top it all off, transportation from the port is also included, making this a really easy way to enjoy a fun day at the beach without having to worry about any prices or how to get there.
This resort is capacity controlled so it's recommended that you make reservations before arriving.
4. Diving and Snorkeling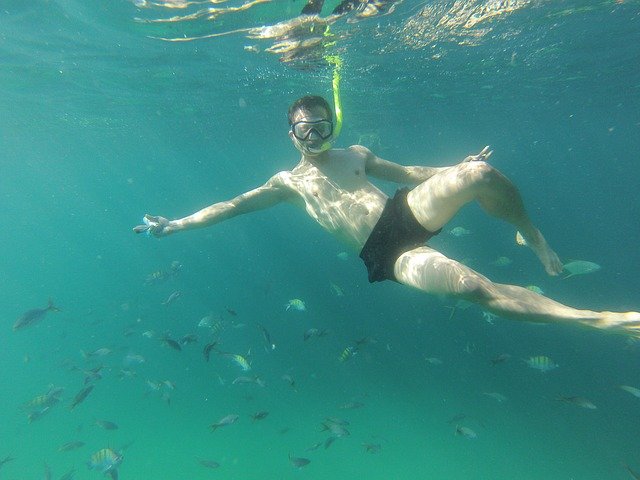 Similar to local ports Belize and Honduras, Costa Maya is also part of the Meso-American Barrier Reef (the 2nd largest in the world).
Because of the proximity to this amazing marine wonder, various diving and snorkeling adventures await you where you can see hundreds of varieties of tropical fish, king crabs, turtles, sharks, dolphins, stingrays and more. If you do plan on diving, be sure to bring your credentials with you.
5. Mahahual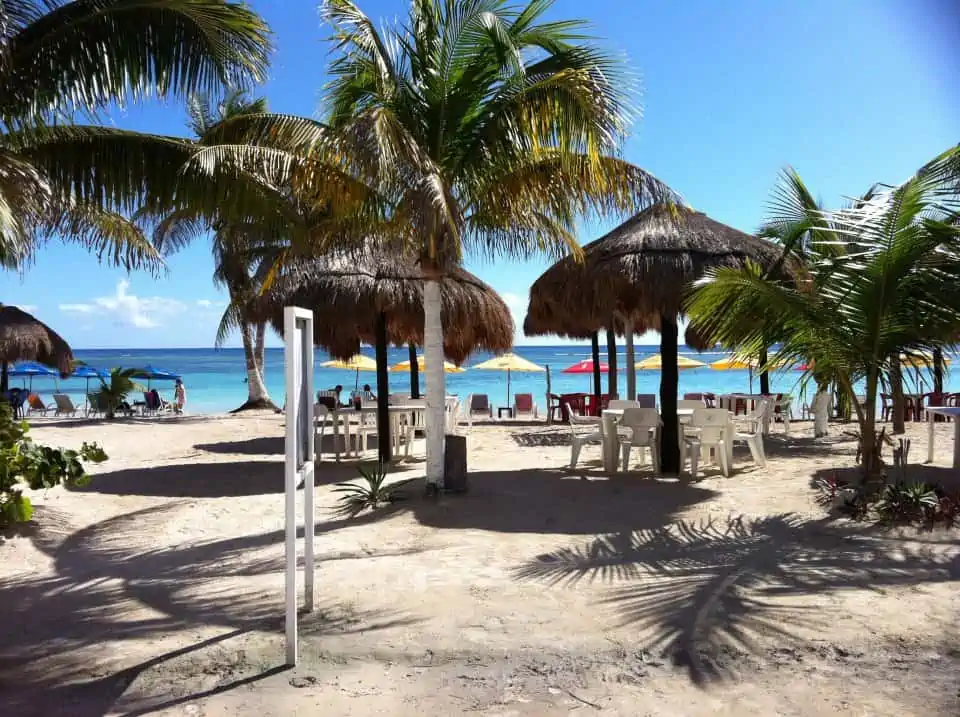 With just a tiny bit of effort, you can spend the day in the beach town of Mahahual, which has a fun and laid-back promenade lined with shops, restaurants, and bars. After leaving the port area, you have the option to take the trolley bus or taxi (both about $3 per person) for ten minutes south to the town.
A popular choice among cruisers here is "40 Canones" which offers delicious bites, and a prime viewing spot right on the Caribbean Sea. Patrons can relax in a lounger, order food and drink (a la carte), and spend the day relaxing in the beautiful sunshine.
This part of the Caribbean does have a seasonal problem with seaweed, but the locals do their best to keep it cleared away. When you are ready to return to the ship, simply get back on the trolley or taxi. 
The village of Mahahual has been identified by the Mexican government for additional resources and development. So depending on your views, either get there before that happens or be excited about additional options and facilities.
Costa Maya Cruise Port Tips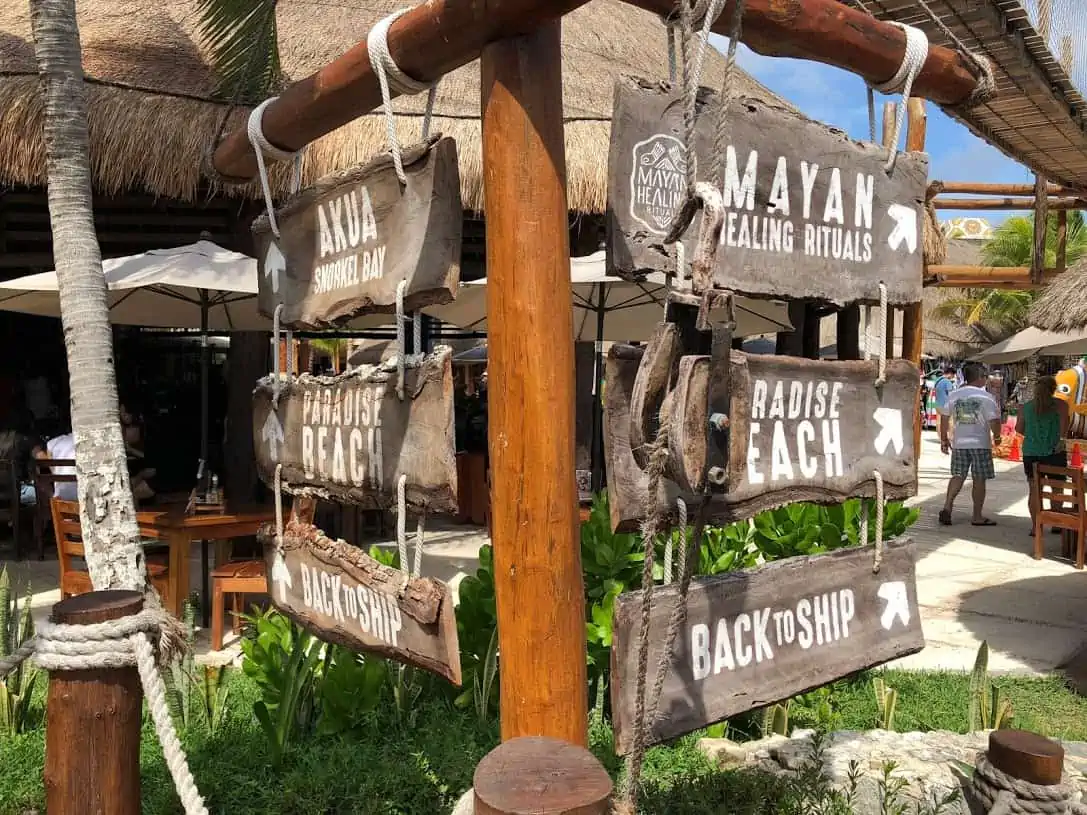 Bring plenty of sunscreen
Have cash and don't expect to find an abundance of ATM's
Ask for locally caught seafood – it's delish!
With any excursions, always do your research to ensure the best value
Final Thoughts
Whatever you decide to do in Costa Maya, you are bound to have a spectacular time. The port is way more relaxed than Cozumel, but it still carries a lot of the charming Mexican culture travelers have come to love. With the beaches, ruins, and gorgeous sights, Costa Maya is sure to leave you with lasting memories and fantastic photos. 
For more on Costa Maya, visit your cruise line's website or for other options visit: www.puertocostamaya.com.