If you plan on taking a Western Caribbean cruise, there is a good chance that your ship will be stopping in Costa Maya, Mexico. Located on the Southern end of Mexico, just north of Belize, you will find the Costa Maya Cruise Port.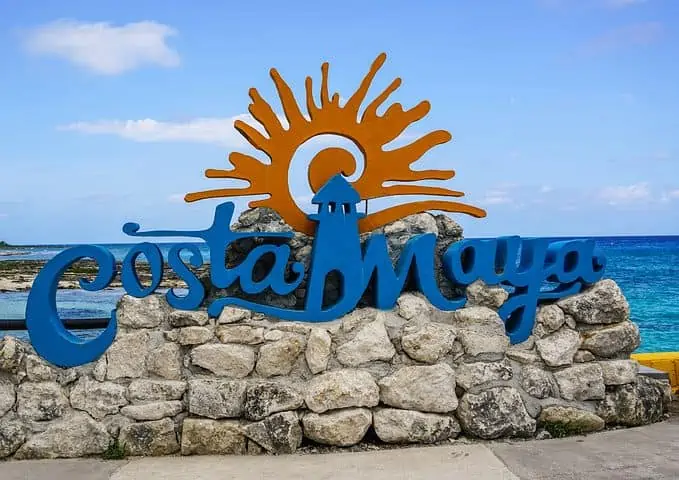 As with any port, you'll find that the ship offers a wide variety of excursions. (This is, after all, another way for them to make money.) But if you're the type who doesn't mind breaking free from the heard — and are responsible enough to get yourself back to the ship on time so as not to be left behind — the all-inclusive resort of Maya Chan might be a good fit.
The price for all-day access is $59 per adult. The price per child is $19 for those up to three years old; $39 for kids aged 3-17, and $49 for those between 8 and 17 years old. (They do offer a bit of a discount if you have a large group. To find out if you qualify, contact them directly when you're making your plans)
And what do you get for the price of admission?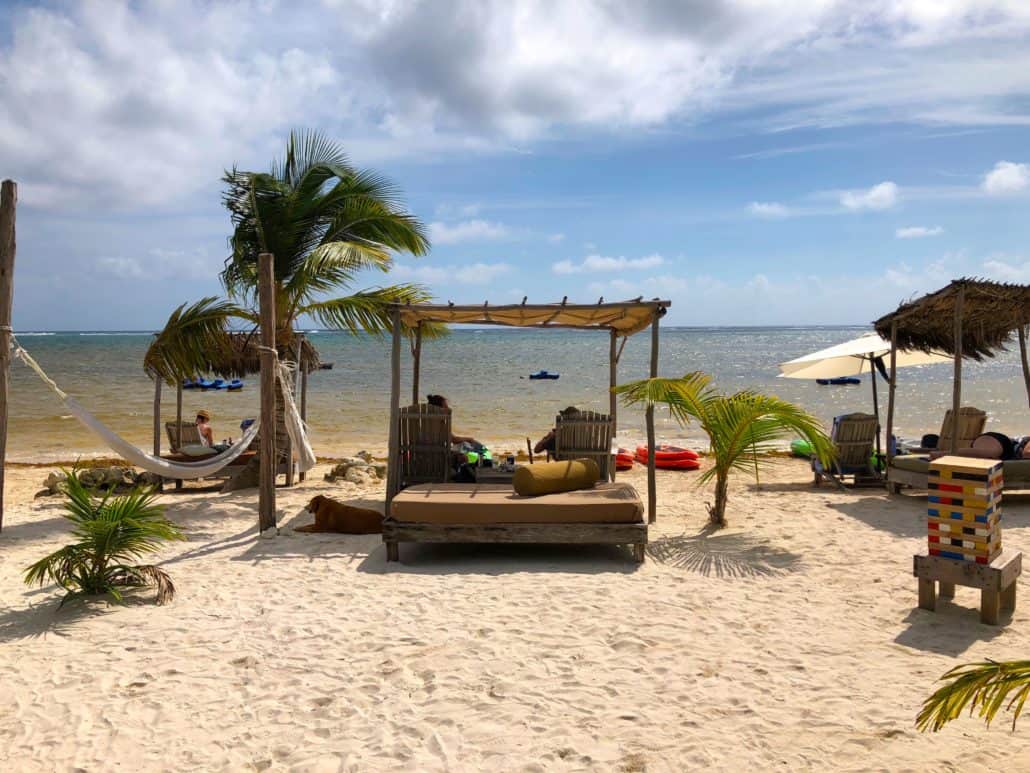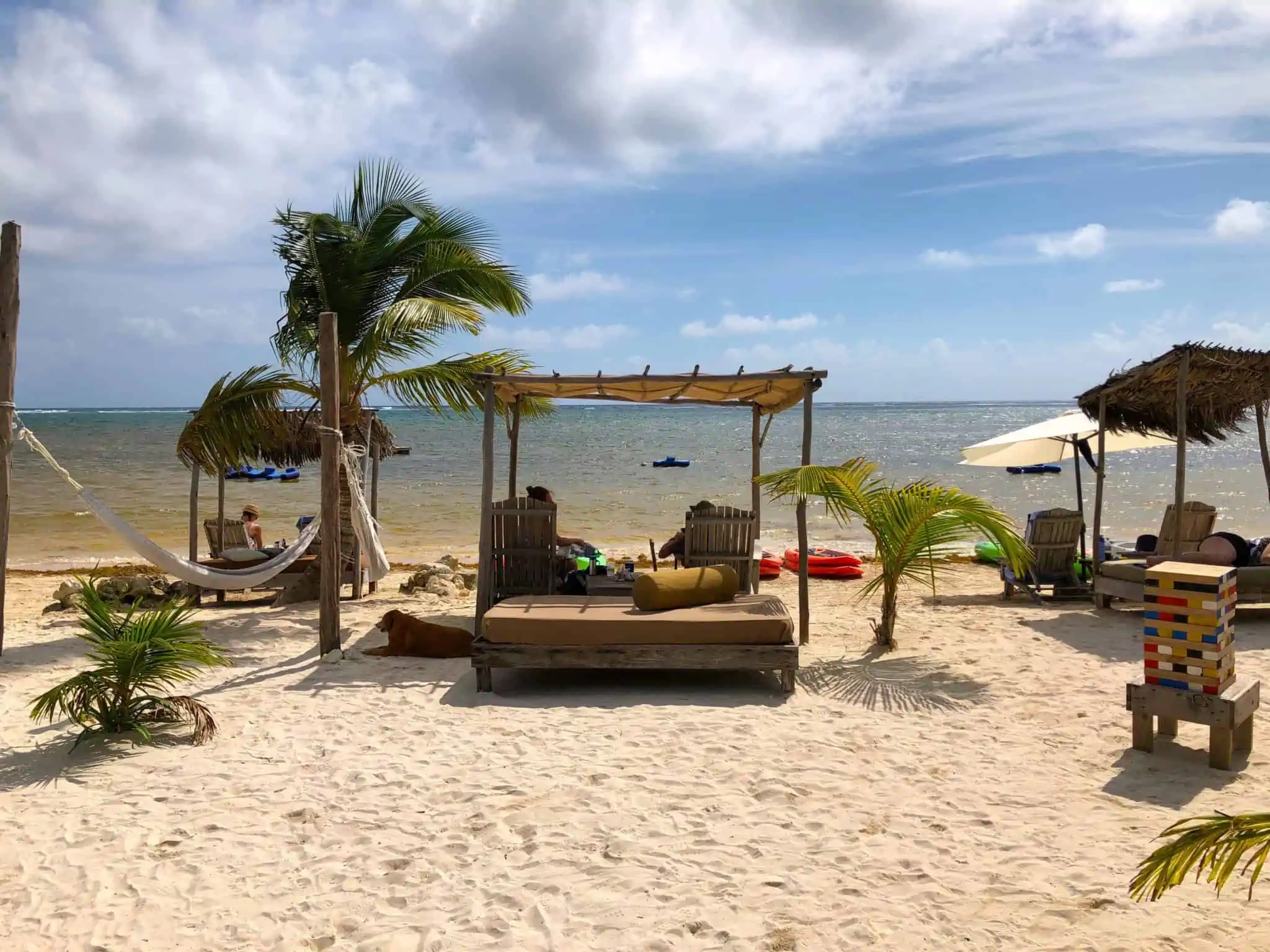 An English-speaking Maya Chan representative who will meet you at the port
Round-trip transportation from the pier to the resort and back
Beach chairs and day beds
A pre-assigned, private shaded area for each party
An all-you-care-to-eat Mayan food bar as well as open bar
Free WiFi
Changing areas
Facilities
Kayaks and snorkel gear
It's worth noting that for planning purposes, they request that guests make reservations in advance. Once you do, they'll generally respond within 24 hours and request payment via Paypal.
Upon Arriving in Costa Maya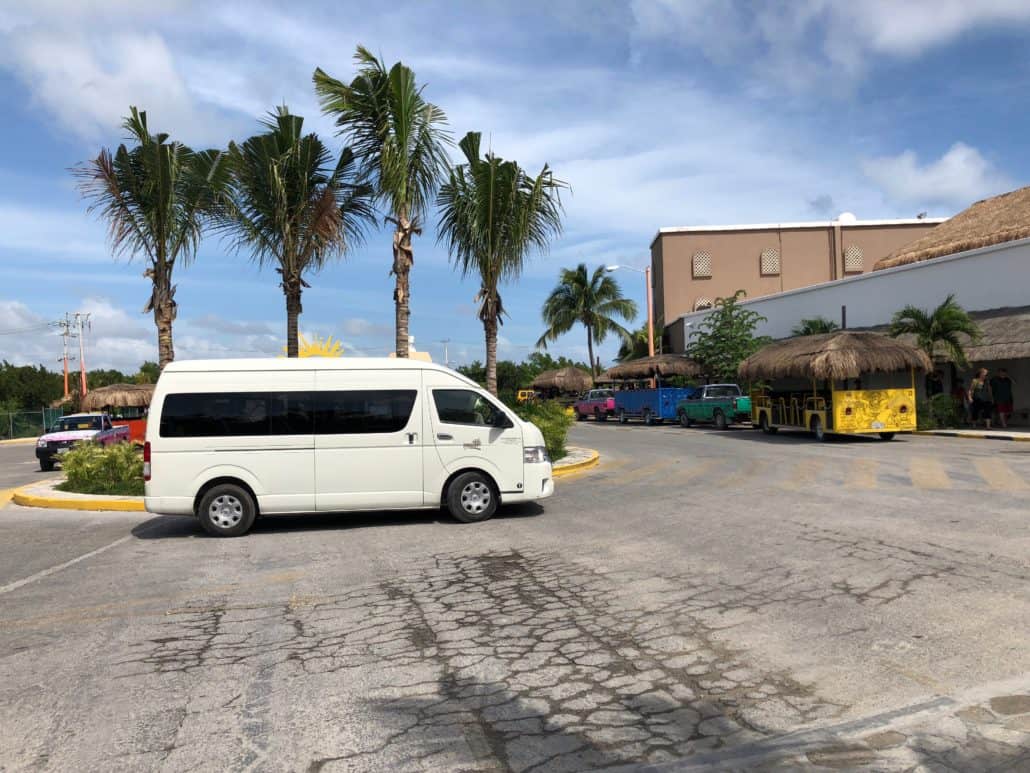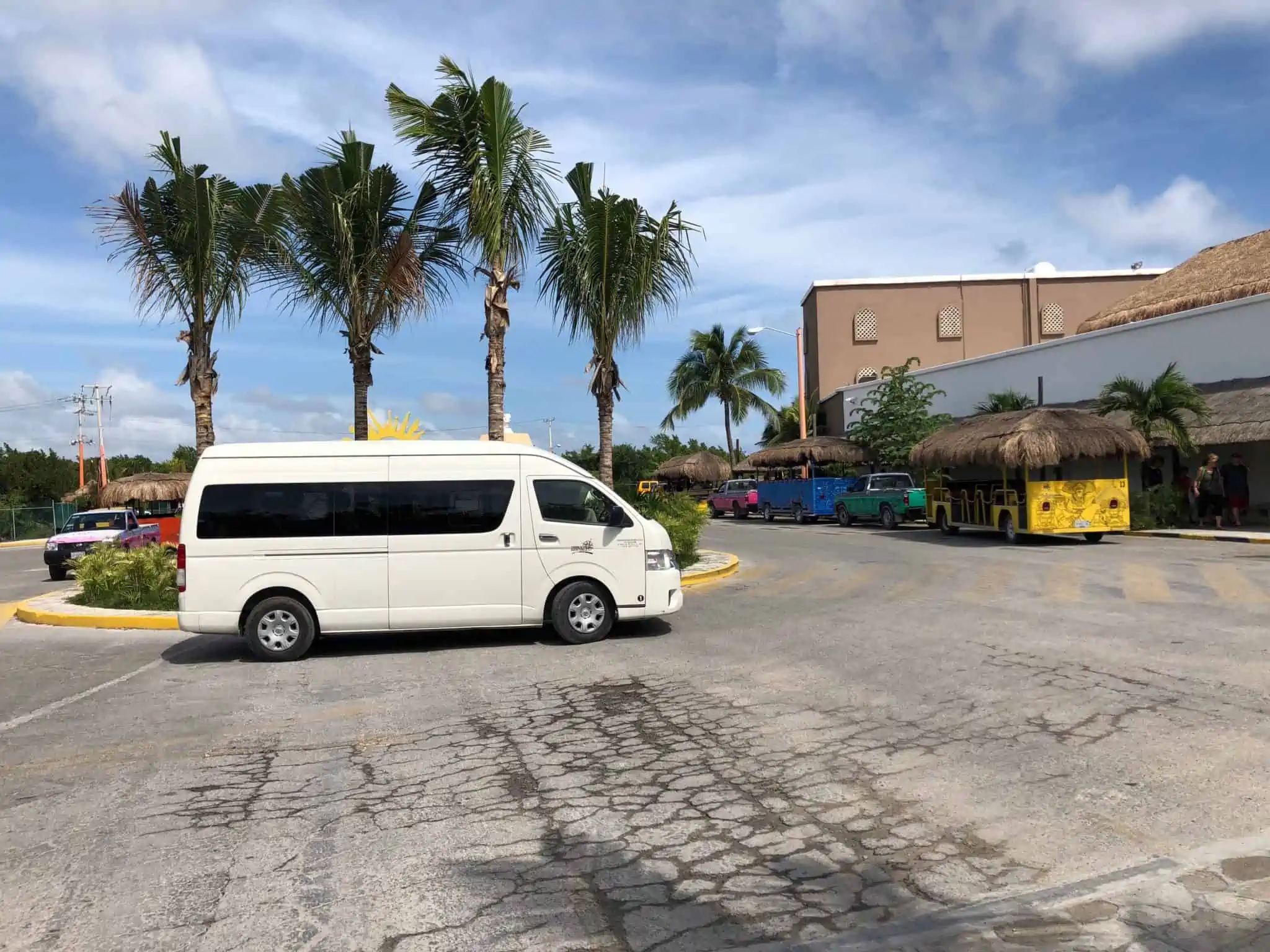 On many itineraries, Costa Maya winds up being the final port of call before the ship begins heading home. It also often ends up being a relatively short visit, with the ship both arriving and departing earlier than it does other ports.
It's not at all unusual for the all-aboard time to be around 1:30 p.m. That was the case during my recent visit, when the ship arrived at port before I was even awake, and we set sail again at 2 p.m.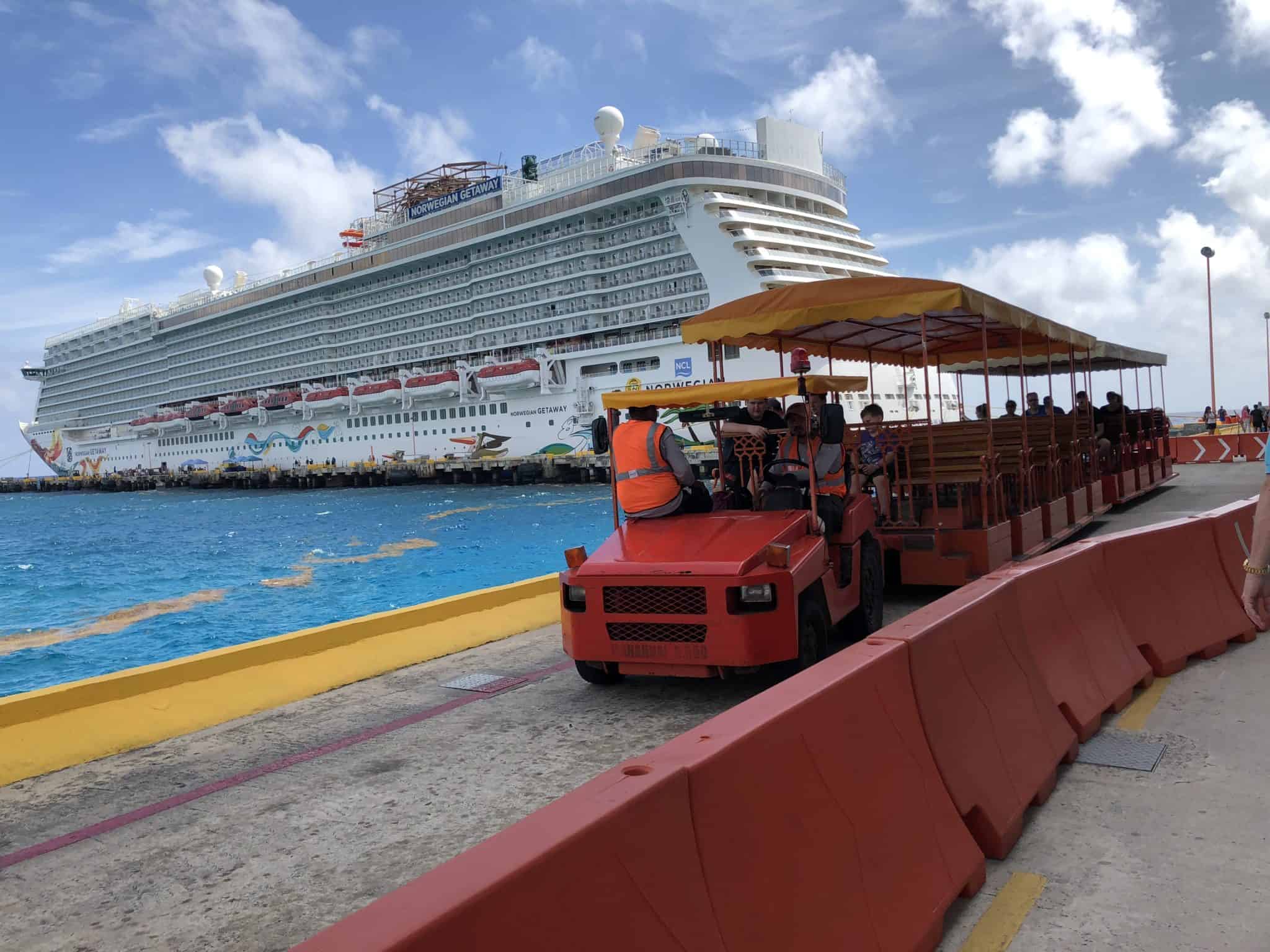 The pier is Costa Maya is pretty long, so give yourself plenty of time to disembark and make your way down the pier. Once you exit the cruise terminal gates, you'll see someone from Maya Chan waiting for you at a clearly marked tent where guests board shuttle buses. And while the resort is only about four miles away from the actual terminal, it can take almost a half hour to make the journey.
Because of this, the folks at the resort makes sure to stay on top of the departure time of your ship so that they can have you on a shuttle back in plenty of time.
Welcome to Maya Chan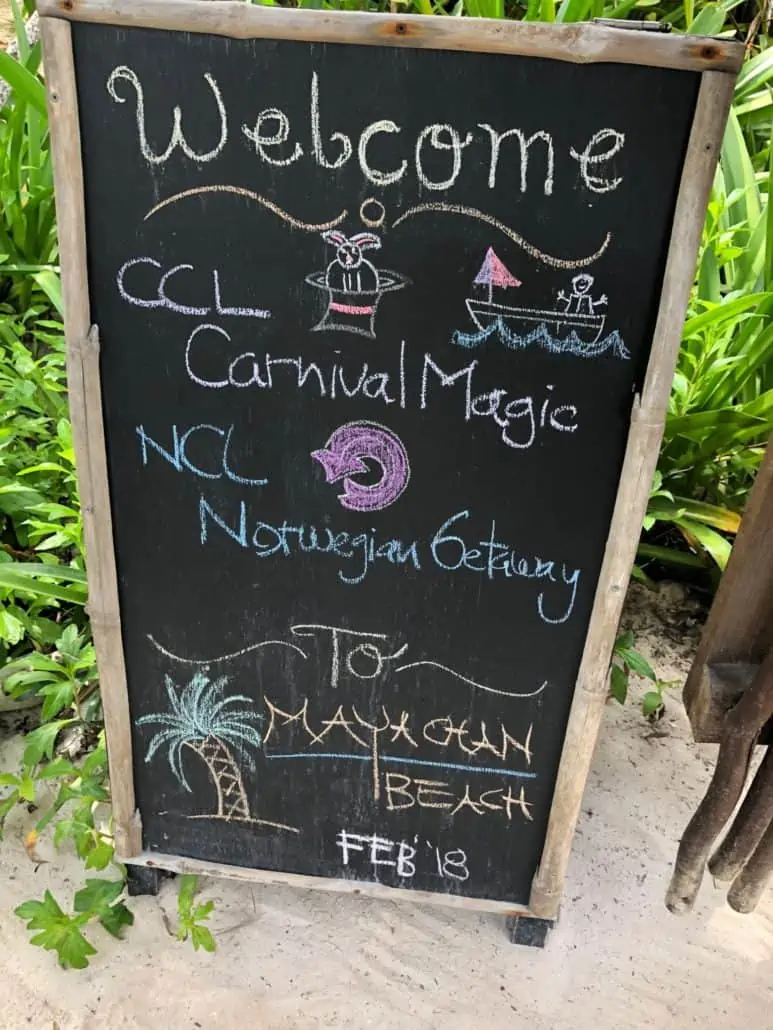 Once we arrived at the resort, we were immediately greeted by a guide who took us on a quick tour of the property. Given that we had pre-paid before even setting foot on the ship, we were able to bypass that step and head straight for the beach.
There, we were introduced to our servers and brought to the private area where we would be spending the day. There was a line of chairs and two day-beds, and the area had our name on it so we knew it was intended for us. The sun was shining, the water was sparkling and it was clearly going to be a great beach day.
Food & Drinks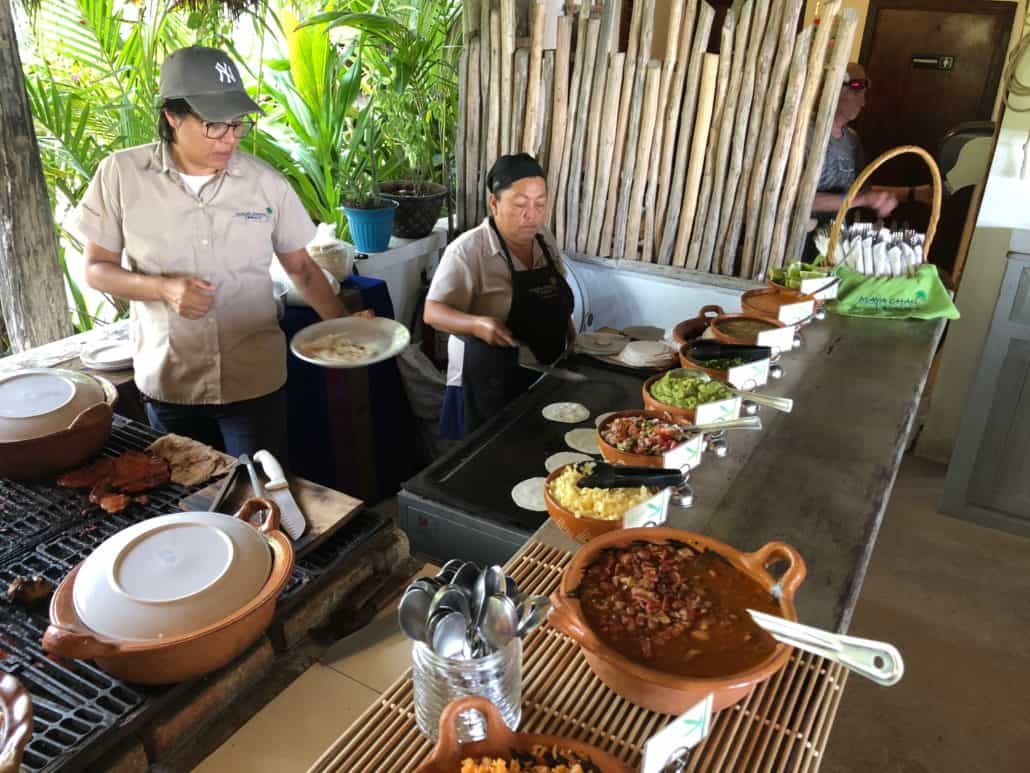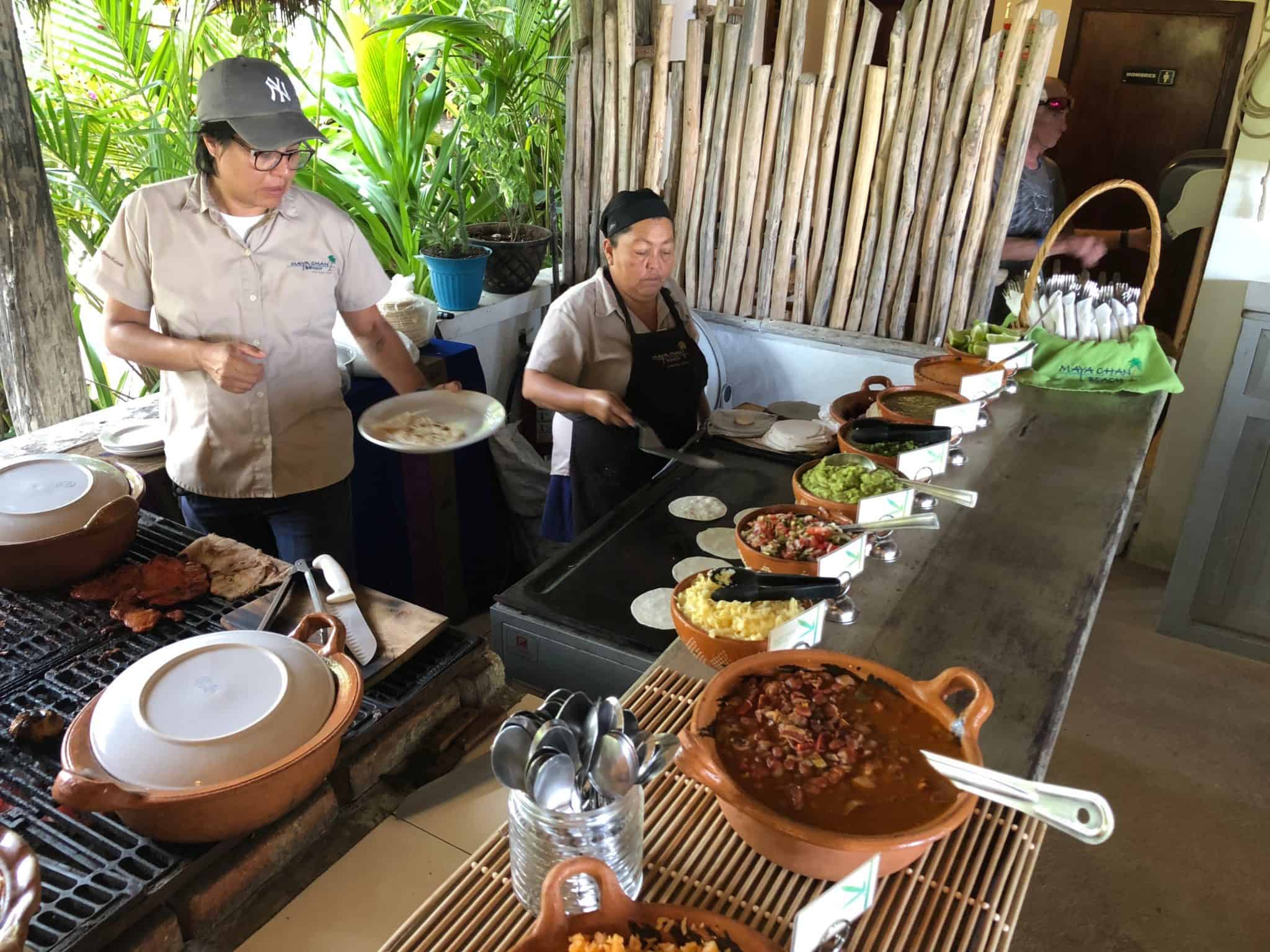 The food was very impressive (and gluten-free). The chef, who has been cooking authentic Mexican cuisine at Maya Chan for years, fires the grill up around 9:00 a.m. and they begin serving foot at 11:00 a.m. Trust me, by then you'll be salivating thanks to the incredible smell of the steak, chicken, pork, and fish coming from the grill.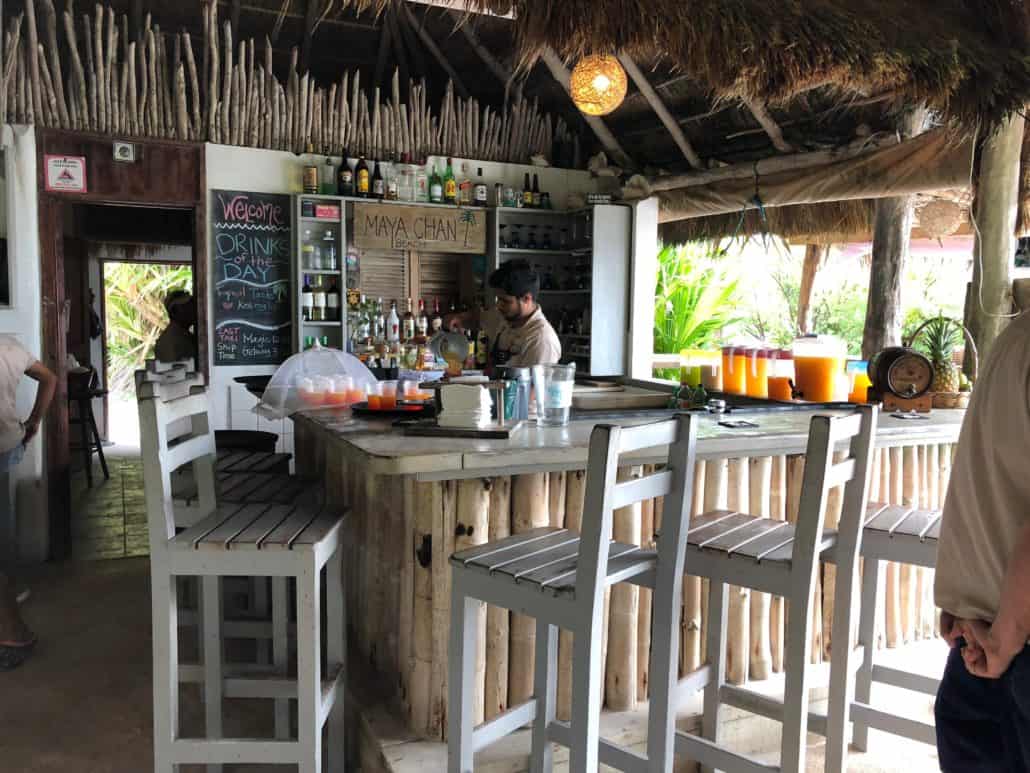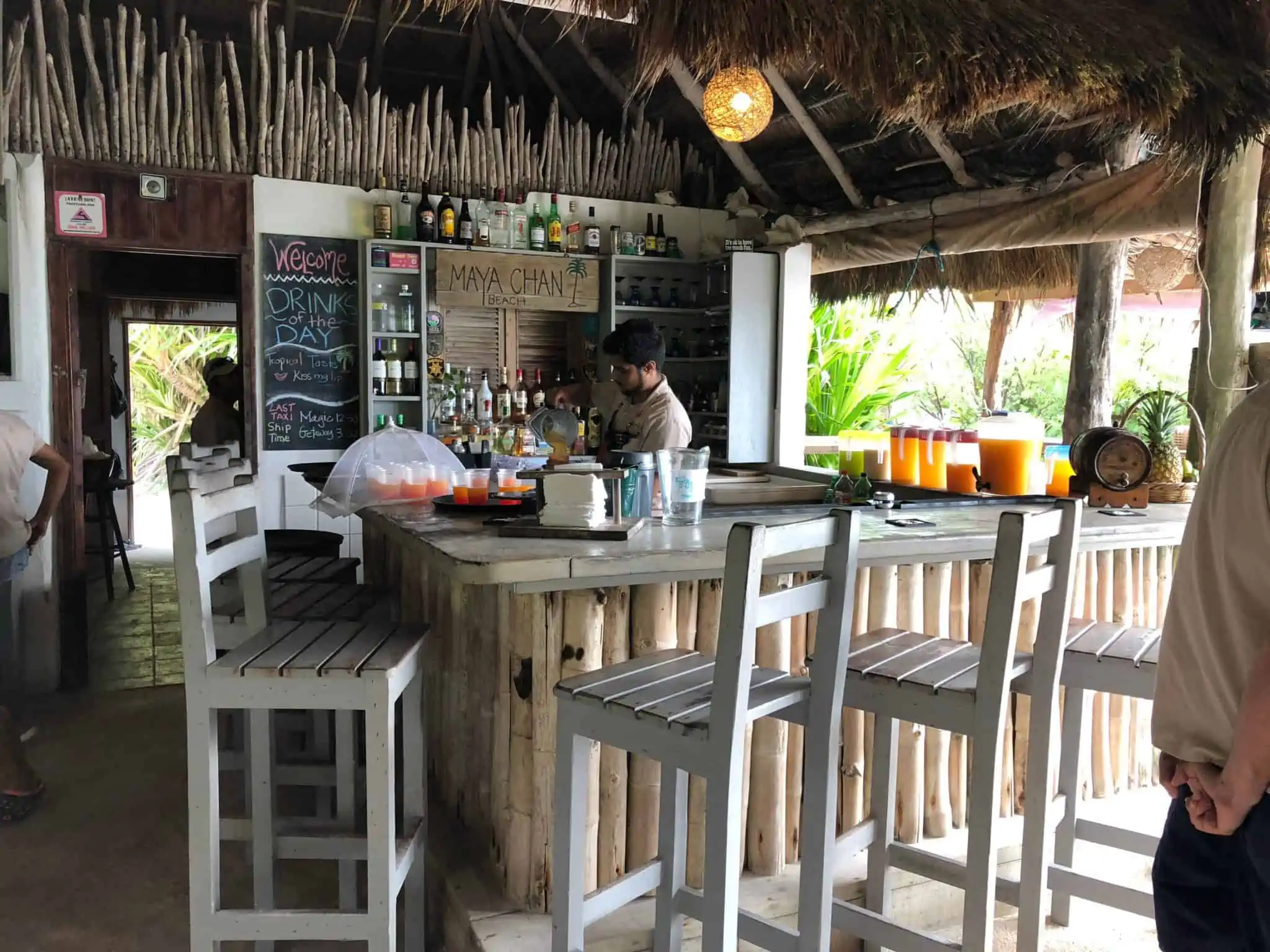 Unlike some resorts where the drinks come at an additional cost, they were included here. And this isn't a situation where they basically limit you to a pre-made rum punch.
In fact, we had quite a bit of fun getting creative with the bartender, who whipped up all kinds of frozen concoctions for us.
A Few Useful Tips About Maya Chan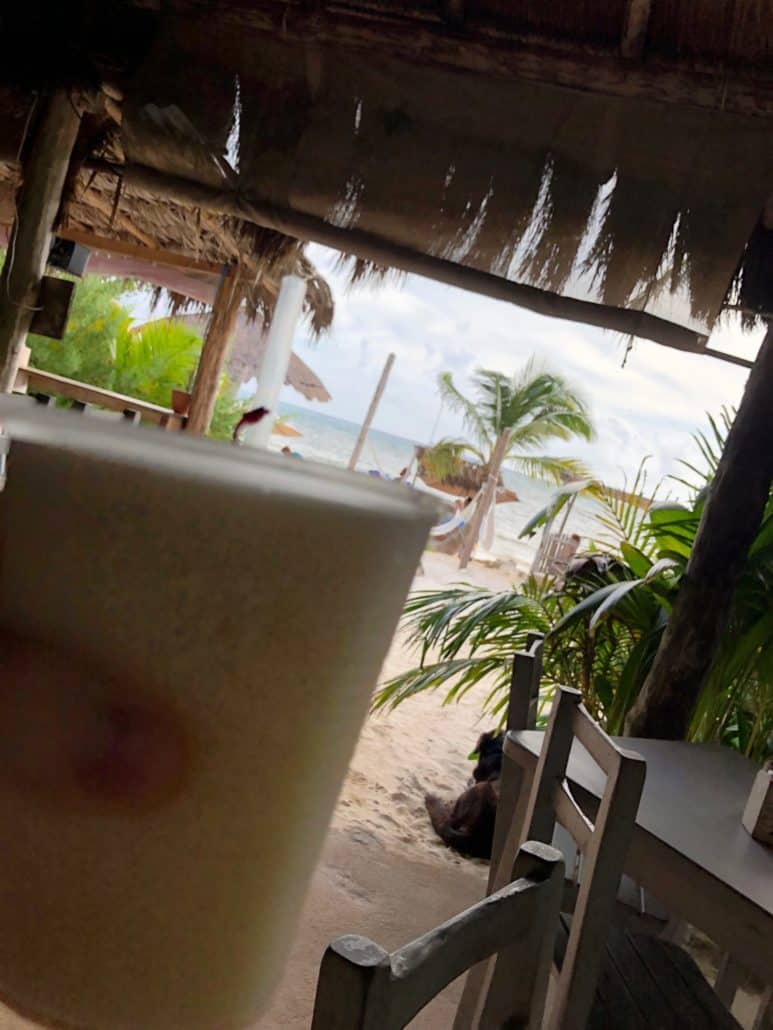 Get there early. Like I said before, many ships wind up having relatively short stays in Costa Maya, so you want to make the most of the time you have available at the resort. Consider getting off the ship as soon as the gangway opens. Yes, that could mean that you're walking off the ship at sunrise, but it also means you're sitting on the beach sipping a drink that much sooner. (Hey, you're on vacation!)
Bring sunblock. The Western Caribbean sun can be brutal. Even though there are umbrellas and plenty of shaded area throughout the property, it doesn't hurt to be protected. Especially if you plan to walk the beach or go for a swim!
Take advantage of what's available. Heck, take one of the floating mats out on the water and the staff will even bring you out a drink! (Did we mention you're on vacation?)
Pamper yourself. Massages are available on site for a nominal fee.
Bring your appetite. If you're hungry — and you definitely will be — head for the lunch line a little bit early. They start serving at 11, and the line can get long really quick. Since most items are made-to-order, it can take a bit of time… although it's definitely worth the wait.
Final Thoughts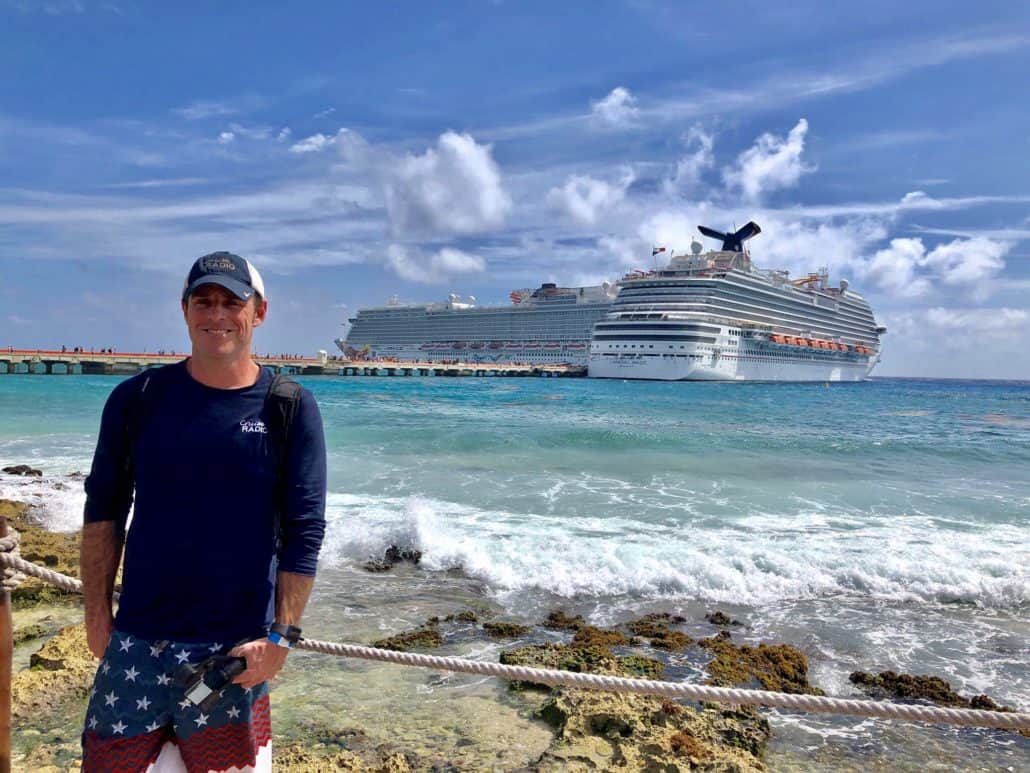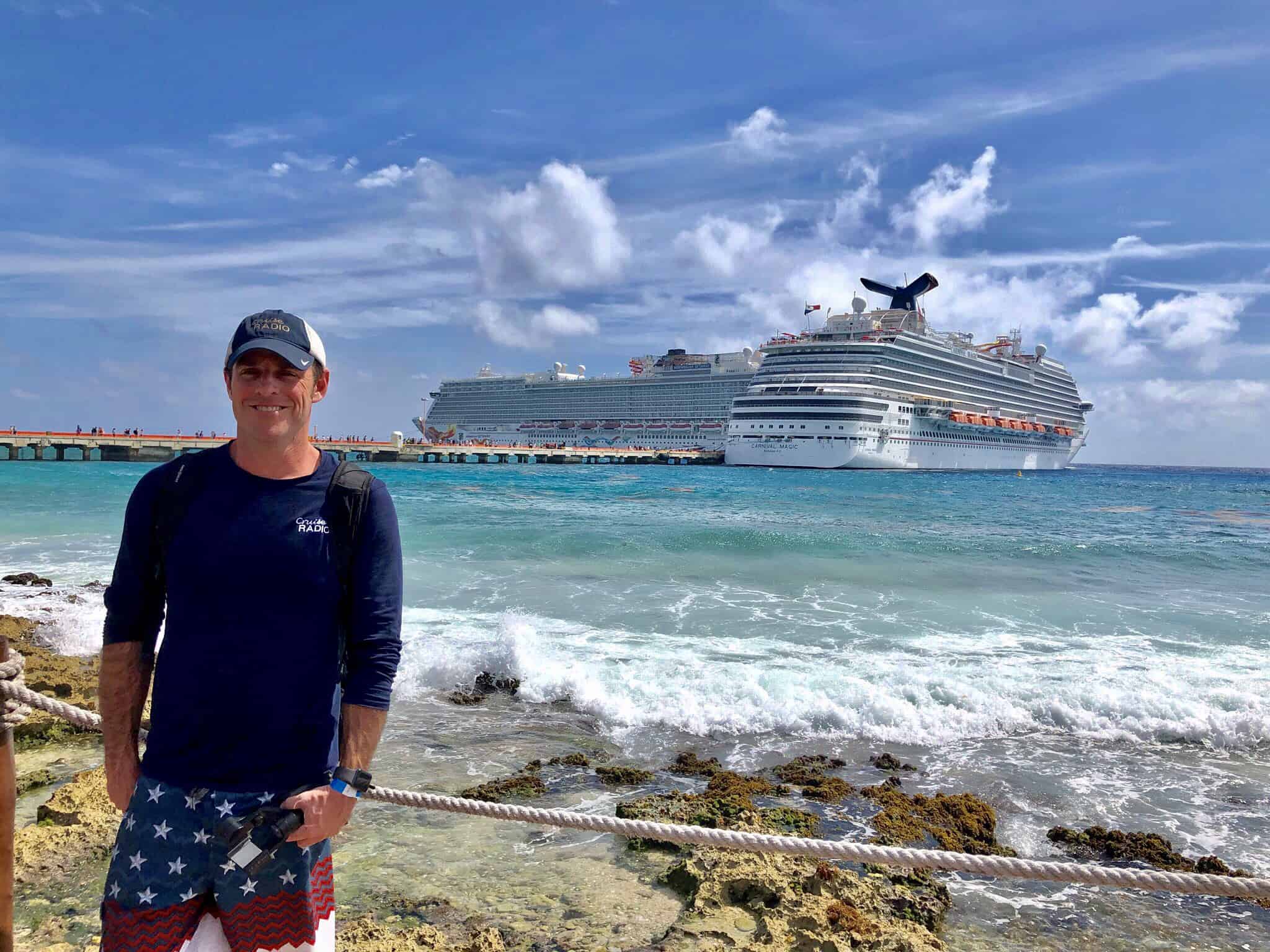 I thought this was a great excursion if you're looking to experience the authentic Costa Maya. The resort has character, friendly staff, amazing food and is far enough away from the cruise terminal that it tends not to be overly crowded, and yet doesn't take forever to get to.
It's worth noting that like Costa Maya in general, the Maya Chan does not have the most pristine beaches. But the staff works very hard to keep it clear of seagrass so you can enjoy the property.
I've only been to Costa Maya a handful of times, and this is the first trip on which I've had a chance to experience a port day that wasn't experiencing the area immediately around the pier. The chances I'll be returning to Maya Chan are very high.
Read More: Carnival Magic in Costa Maya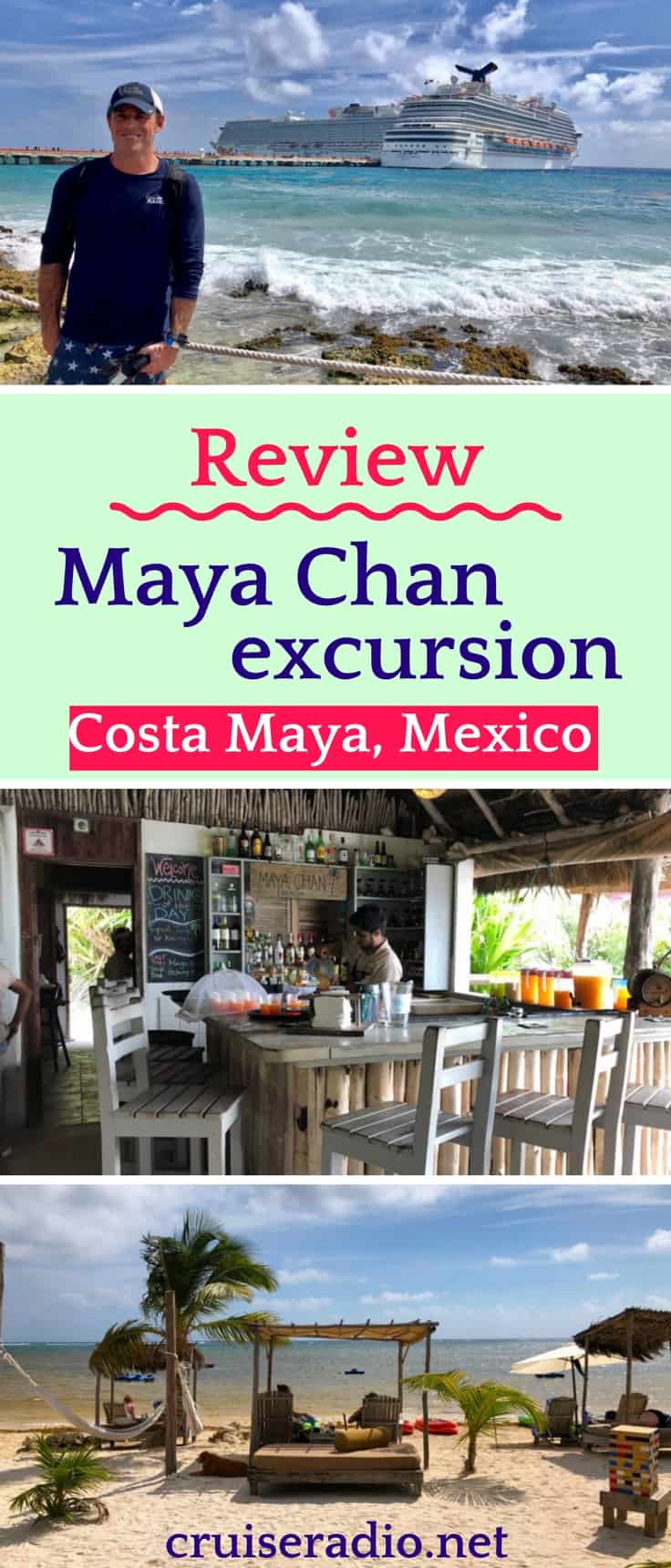 SaveSave