A Florida port has taken in a cruise ship to shelter it from Hurricane Florence. Port Canaveral, located on Florida's Space Coast, has given Royal Caribbean's Baltimore-based Grandeur of the Seas a place to lay low until the hurricane passes.
Tracking The Path of Hurricane Florence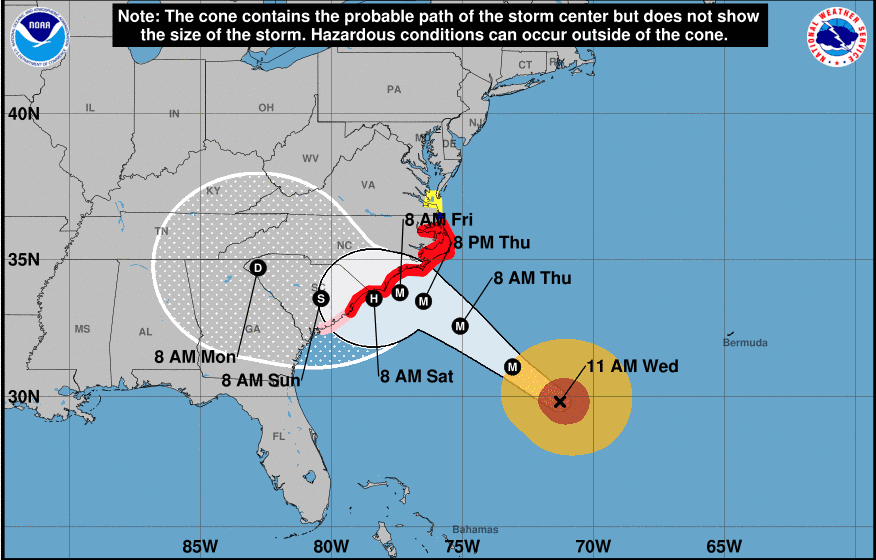 "We are the logical point of refuge for these ships," said Port Canaveral CEO John Murray. "The good news is, everyone gets to get off and enjoy Central Florida."
After all, cruisers routinely call upon Port Canaveral, from which they can easily travel to such attractions as the Kennedy Space Center, Walt Disney World, Sea World and Universal Studios.
As Matt Hochberg from Royal Caribbean Blog points out, Florence "caused Grandeur's itinerary to change not once, but twice! Originally, she was supposed to do just a five-night cruise from Baltimore to Bermuda." Royal Caribbean made a last-minute decision to instead switch the ship to a Bahamas-centric itinerary to avoid the storm, which at that point was still classified as a Tropical Storm. With Florence now a full-fledged hurricane expected to hit the Carolina coast on Thursday afternoon, the ship is staying as far away from the mid-Atlantic region as it can.
"As a result," Hochberg says, "Grandeur's sailing has been extended… I don't want to say indefinitely, but at least for a couple days!"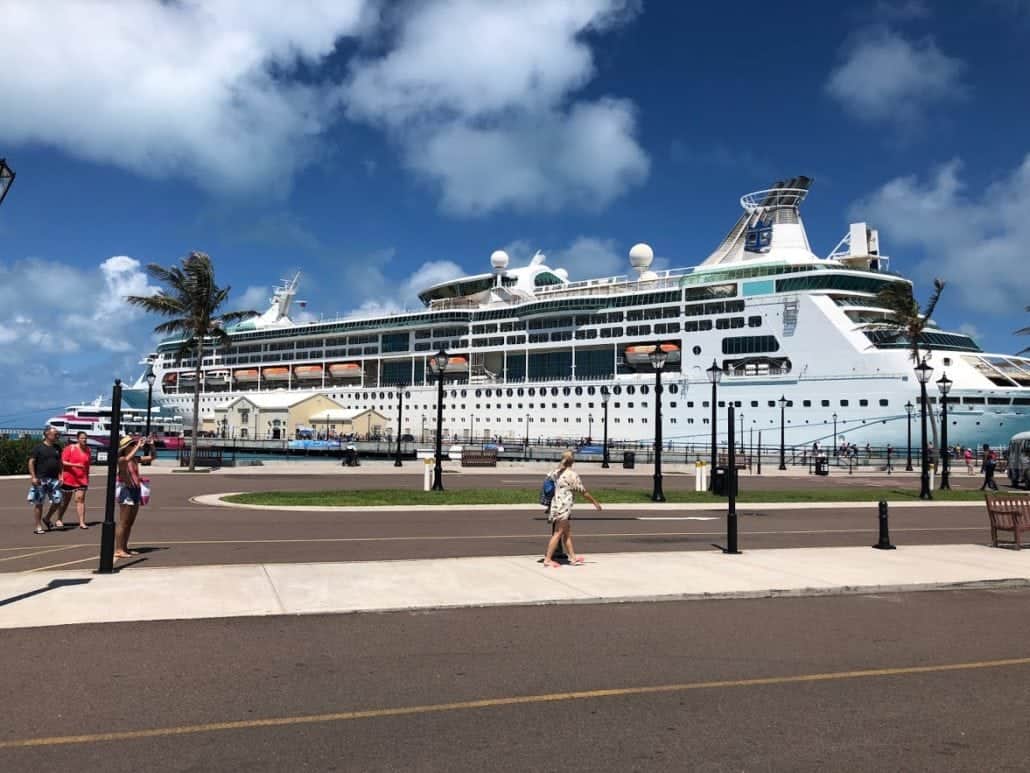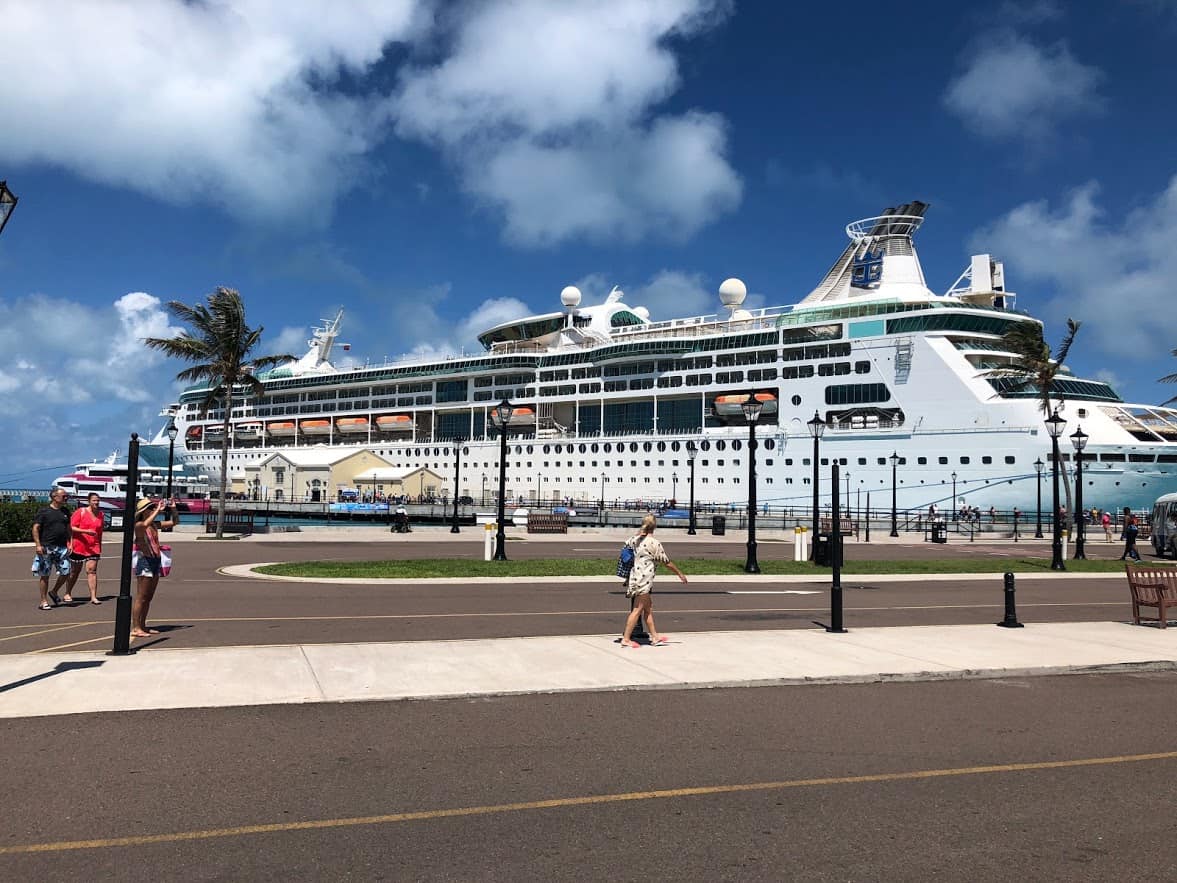 Royal Caribbean currently expects the Grandeur to arrive back in Baltimore no later than Sunday. But of course, as with several other ships impacted by the storm, everything will depend on the track Florence ultimately takes. Hochberg says the ship's next sailing will ultimately "be finalized pending the ship's return to Baltimore."
As of 11 a.m. Wednesday, the National Hurricane Center said that, according to an Air Force Reserve reconnaissance aircraft, the forecast track predicts "the center of Florence will move over the southwestern Atlantic Ocean between Bermuda and the Bahamas today, and approach the cost of North Carolina or South Carolina… on Thursday and Friday and move slowly near the coastline through Saturday."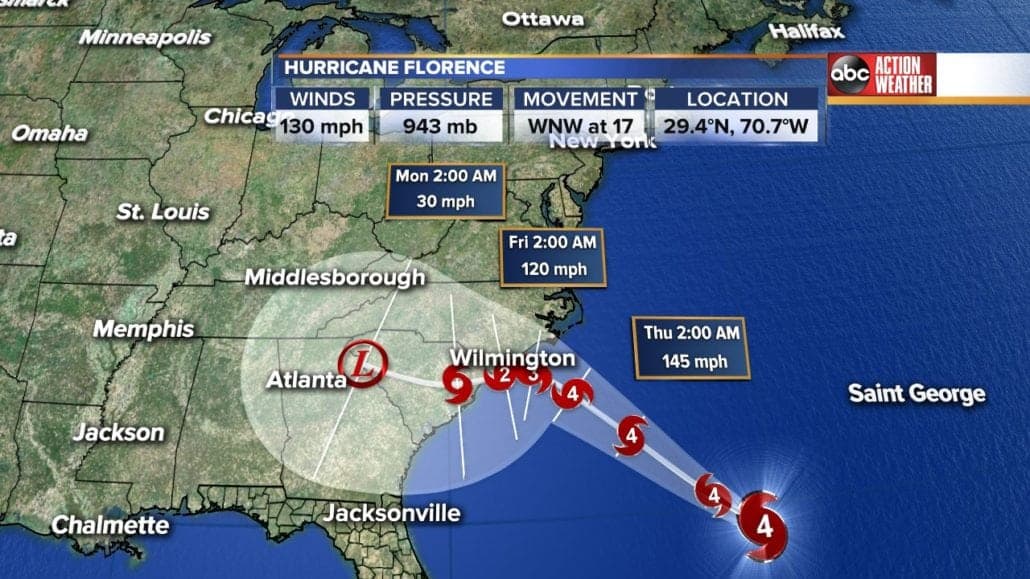 Grandeur of the Seas was originally slated to depart from Baltimore on a nine-night cruise to Canada/New England on Thursday, September 13. Since the ship will be in Port Canaveral, that sailing is currently being postponed until the weekend, although full details won't be available until more information emerges regarding the storm's path and when the ship can reposition safely.
Port Canaveral is currently capable of hosting five ships. While the port can normally welcome six ships, one terminal is currently under construction. Norwegian Cruise Line's  Escape made Canaveral a port of call stop yesterday after altering their itinerary due to Florence.