As an entire cruise line's future hangs in the balance, a much-loved former Carnival Cruise Line ship could be among the casualties. If you're a longtime Carnival cruiser, you likely remember the Holiday, which has most recently been sailing as the Magellan under the Cruise & Maritime Voyages banner.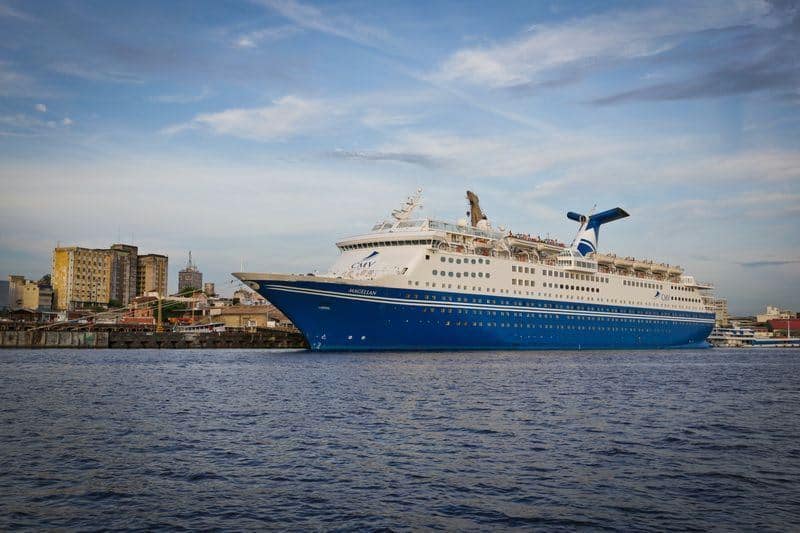 Unfortunately, Cruise & Maritime Voyages has been navigating waters even rockier than those impacting many of their fellow cruise lines. The past few months have seen them make numerous unsuccessful attempts to secure financing in order to prevent the line from going out of business entirely.
On July 20, the company said in a public statement that all of their sailings were being canceled, which eventually led to the organization being placed in administration. Generally speaking, that's business-speak for "on its last legs."
READ MORE: 7 Former Carnival Ships — Where Are They Now? 
A note on Cruise & Maritime Voyages website read, "We are sorry to inform you that South Quay Travel Limited ("SQTL") – which traded under the name Cruise & Maritime Voyages – was placed into administration on 20 July 2020. Paul Williams, Phil Dakin and Edward Bines of Duff & Phelps Ltd. were appointed Joint Administrators of SQTL. At present the Administrators are evaluating SQTL's financial position."
As a result, the company's eight ships have since been laid up in Europe with some crew still onboard awaiting repatriation. The ships are currently listed for sale on a second-hand market site, with the former Carnival ship priced at $12,000,000.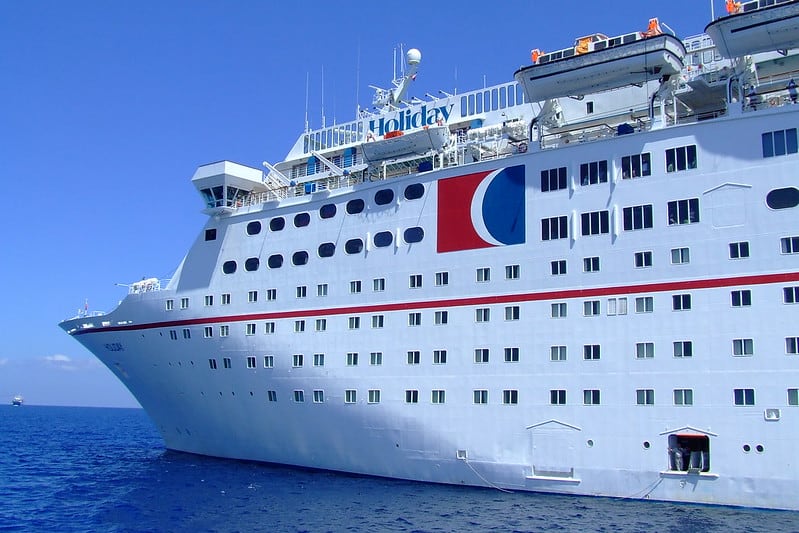 When the cruise industry ground to a halt back in March, the former Holiday was sailing from Reykjavik, Iceland to Tilbury, England. Since arriving, the ship has remained there.
The 46,000-ton Holiday was built for Carnival Cruise Line in 1985, a sister ship to the Celebration and Jubliee. She was transferred to Ibero Cruises in 2015 where she sailed as the Grand Holiday before being renamed Magellan under Cruise & Maritime Voyages.
2020 has seen no shortage of cruise ships being sold. Earlier this year, Carnival Cruise Line announced they'd sold Carnival Fantasy and Carnival Inspiration for an undisclosed amount to a Turkish scrapyard. Later that month, it was announced that Carnival Fascination and Carnival Imagination would be taken out of service indefinitely although they have not, as of this writing, technically been sold.
Pullmantur Cruises recently offloaded two former Royal Caribbean vessels, Monarch of the Seas and Sovereign of the Seas.
Feature photo via Flickr Creative Commons/Wade Wofford.