Carnival Cruise Line, formed in 1972, is known today as the most popular cruise line in the world.
Since its conception, the cruise line has had eleven ships that are no longer sailing with them, four of them added to the list after the cruise industry shutdown in 2020.
Some have been scrapped, and some continue to sail under other cruise lines today.
Check out a bit of history behind eleven former ships, and see where they are now.
1. Carnivale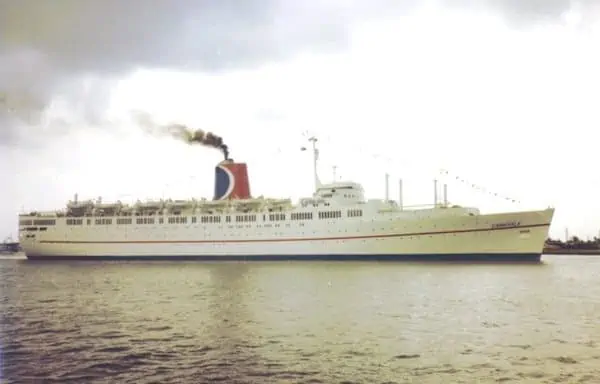 Before being sold to Carnival in 1976, Carnivale was called Queen Ann Maria for the operator Greek Line. In 1993, Carnival transferred her over to a subsidiary cruise line, Fiesta Marina Cruises.
After a few other cruise lines and the ultimate name of Topaz sailing under the Peace Boat Organization, she was retired and laid up in April 2008.
That summer, the ship was beached in India to be scrapped, and the process was completed in 2009.

2. Celebration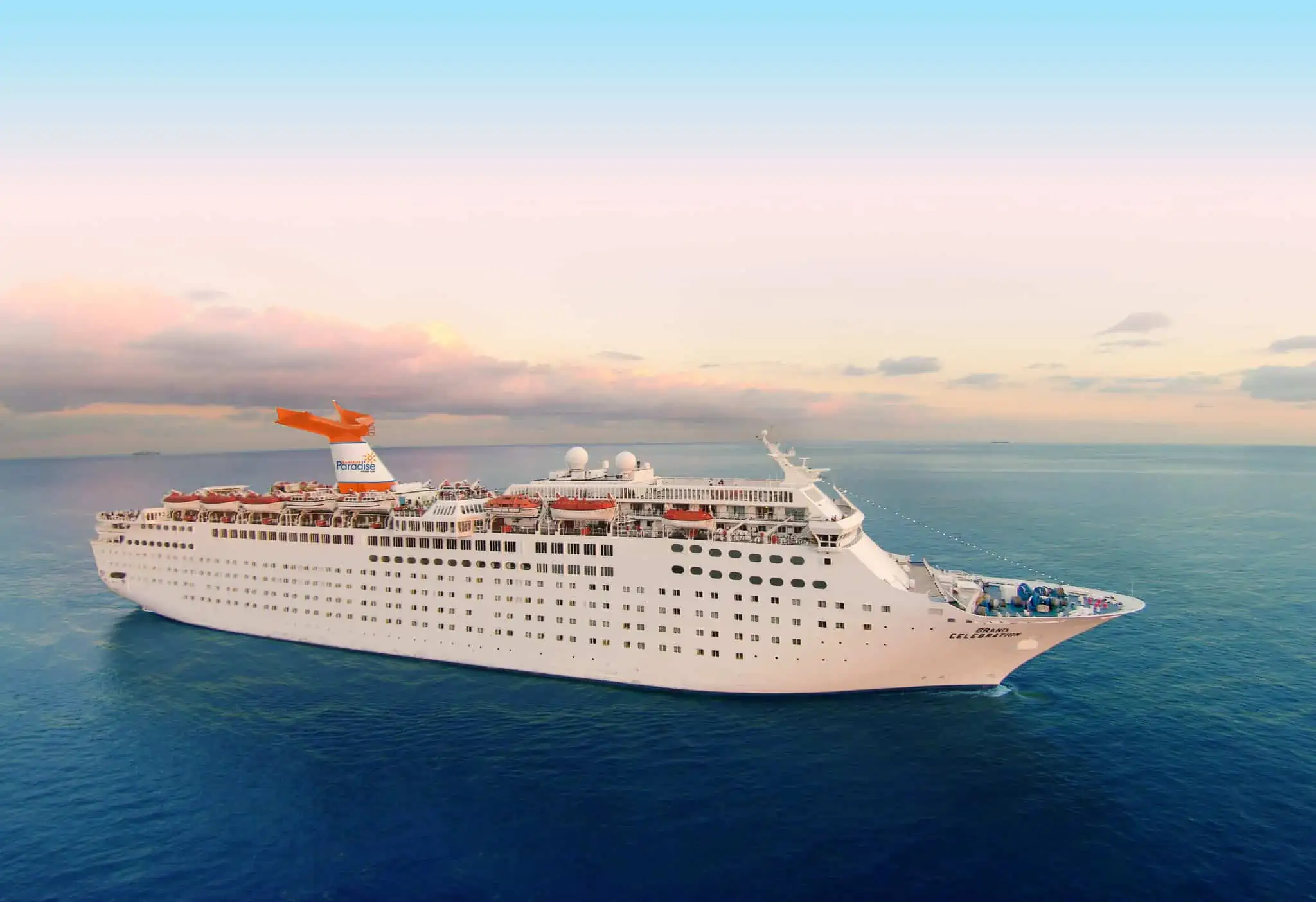 Celebration was built for Carnival in 1986 in Sweden.  She sailed for them until 2008, when she underwent a refurbishment and began sailing for Iberocruceros as the Grand Celebration.
In May 2014, she was transferred to Costa, and after a very short-lived run (she was actually sold the day before her first Costa cruise), was acquired by the newly formed Bahamas Paradise Cruise Line to begin sailing in February 2015.
Bahamas Paradise Cruise Line sold the ship in November 2020 and she was beached in Alang, Turkey on January 14, 2021, for scrapping.

3. Carnival Fantasy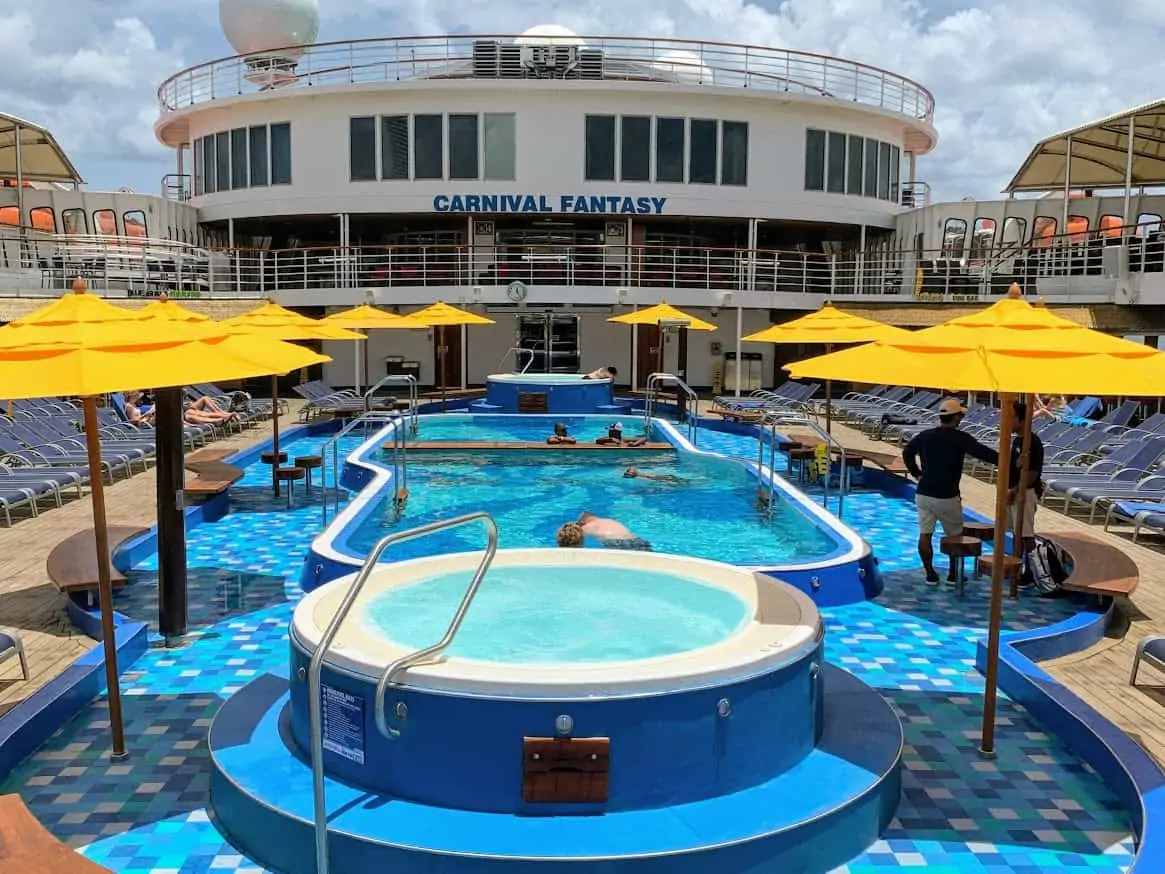 Fantasy was the first ship in Carnival's new Fantasy-class when she entered service in March 1990. Built at Kavaerner Masa-Yards in Helsinki, Finland, the ship initially sailed Caribbean cruises from Miami.
In 2007, the ship was re-christened Carnival Fantasy, and she was refurbished in 2008, 2016, and 2019. She sailed for Carnival for 30 years, until the cruise industry shutdown in March 2020.
In July 2020, Carnival sold the ship and it was scrapped in Aliaga, Turkey.
LAST LOOK: Remembering Carnival Fantasy [PHOTOS]
4. Carnival Fascination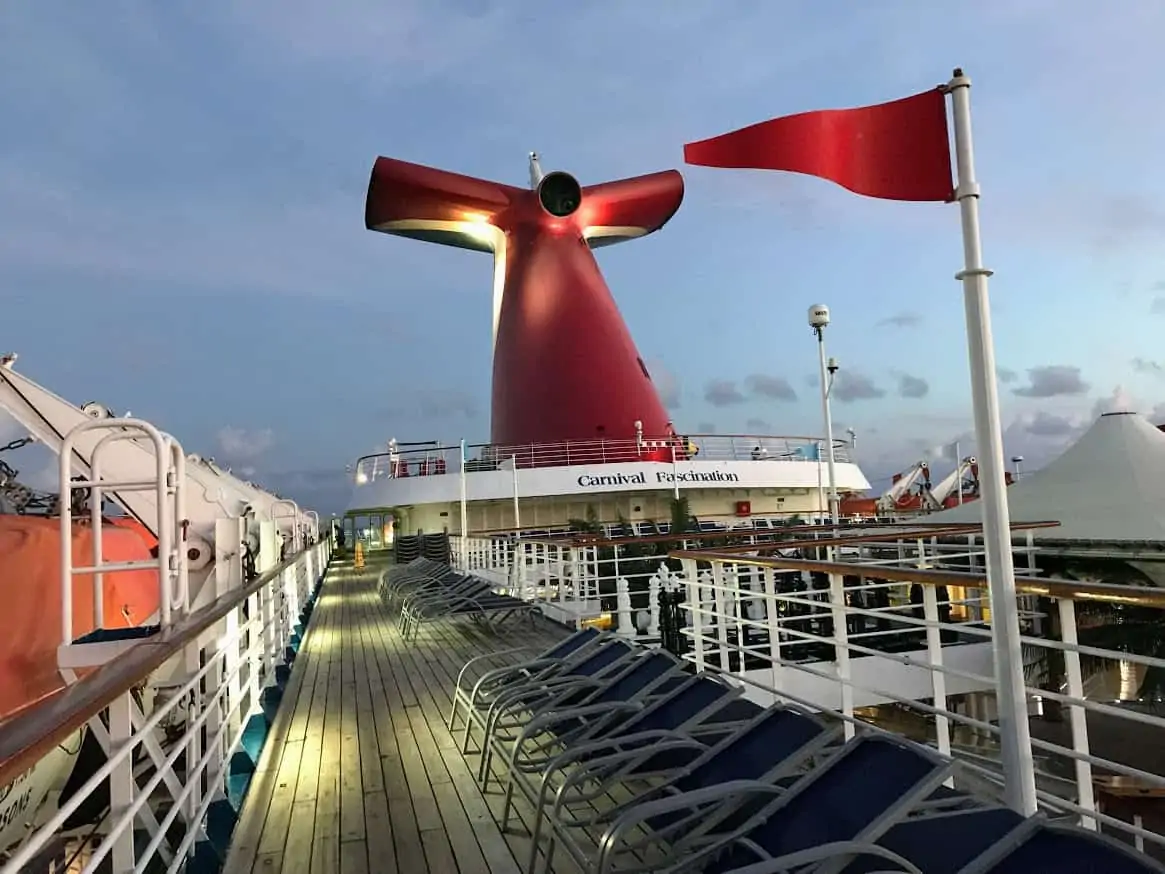 Fascination entered service in 1994 as the fourth member of Carnival Cruise Line's Fantasy-class. The ship was built, like her sisters, in the Kavaerner Masa-Yards in Helsinki, Finland. She was re-christened Carnival Fascination in 2007.
In her 26 years of operating for Carnival, she received refurbishments and upgrades in 2006, 2010, and 2013. Fascination cruised from New York, San Juan, and Jacksonville.
In July 2020, Fascination entered long-term layup status and was sold to a disclosed buyer, later revealed to be an Asian company, for use as a floating hotel. In November, she underwent a name change from Carnival Fascination to Century Harmony.
Of the four Fantasy-class ships sold by Carnival in 2020, she is the only vessel not to meet an ultimate fate at the scrapyard. 
5. Festivale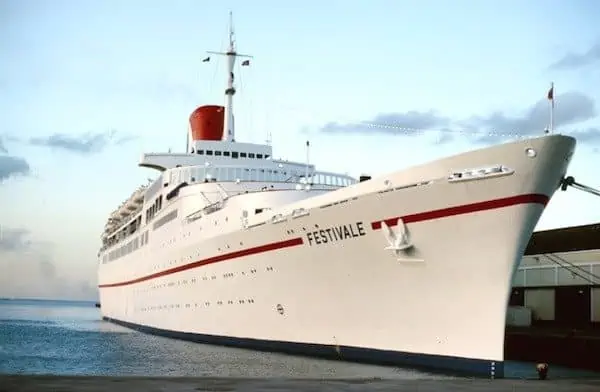 Carnival acquired Festivale in 1977 from the South African Marine Corporation.  She was originally a mail service ocean liner, but when Carnival bought her, they refit her into a cruise ship in Japan for $30 million.
A few cruise lines later, she ended up with Premier Cruise Line sailing under the name Big Red Boat III.  When Premier went bankrupt in 2000, the ship was seized, and Big Red Boat III was ultimately scrapped in 2003.

6. Holiday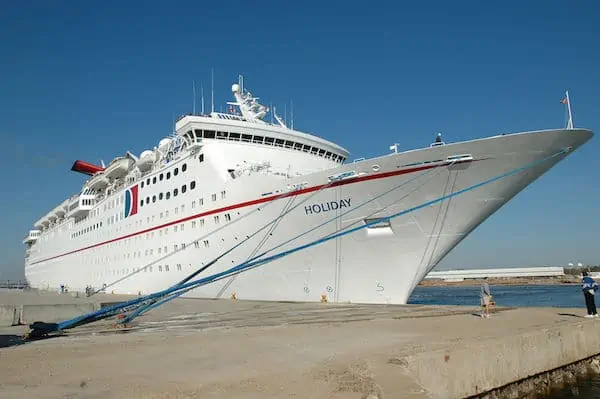 Holiday was Carnival's second purpose-built cruise ship. Constructed in Denmark, Holiday entered service in 1985.  In 2003, she was refurbished, and in 2005 during Hurricane Katrina, she was used as temporary housing for victims of the storm.
She sailed from Alabama to the western Caribbean until 2009, when she was transferred to the fleet of Iberocruceros, another cruise line owned by Carnival Corp. and renamed Grand Holiday.
After that, she was transferred to the Ibero Cruises fleet, and was transformed into a floating hotel for the 2014 Sochi Winter Olympics.  In 2014, she was sold to the British cruise line Cruise & Maritime Voyages and sailed for them under the name Magellan.
After CMV ceased operations and filed for bankruptcy in July 2020, Greek ferry operator SeaJets purchased Magellan at auction in October 2020 for $3.4 million.

7. Carnival Imagination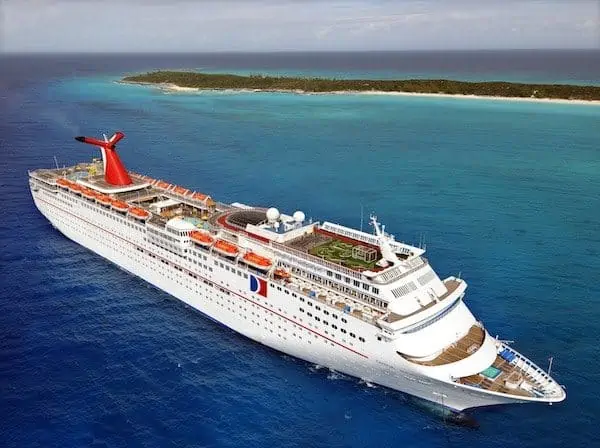 Like her Fantasy-class sisters, Imagination was built at Kavaerner Masa-Yards in Helsinki, Finland. The ship entered service in 1995, and most-recently sailed Mexican Riviera itineraries from Long Beach, California.
The ship was renamed Carnival Imagination in 2007 and was refurbished most recently in 2016.
The vessel entered long-term layup status in July 2020; Carnival announced the ship has been sold for scrap in August 2020, and the ship was sent to the scrapyard in Aliaga, Turkey.
Last Look: Remembering Carnival Imagination [PHOTOS]
8. Carnival Inspiration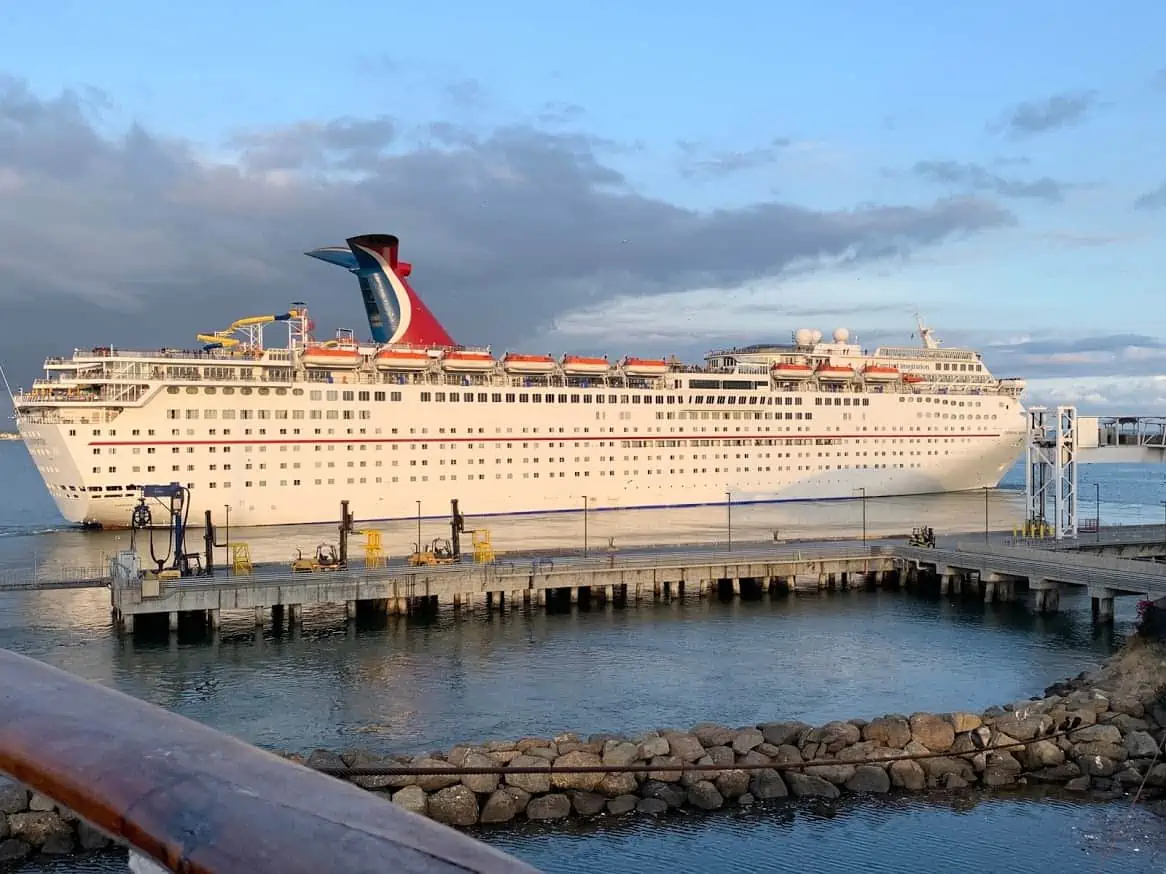 Built in 1996 at the Kvaerner Masa-Yards in Helsinki, Finland, Inspiration was the fifth entry in the Fantasy-class. Renamed Carnival Inspiration in 2007, the ship was most recently refurbished in 2010.
The ship sailed Mexican Riviera cruises from Long Beach, California. After the cruise industry shutdown in March 2020, Carnival announced in July that the ship, along with Carnival Fantasy, had been so sold for scrap and were sent to the shipbreakers in Aliaga, Turkey.
Last Look: Remembering Carnival Inspiration [PHOTOS]
9. Jubilee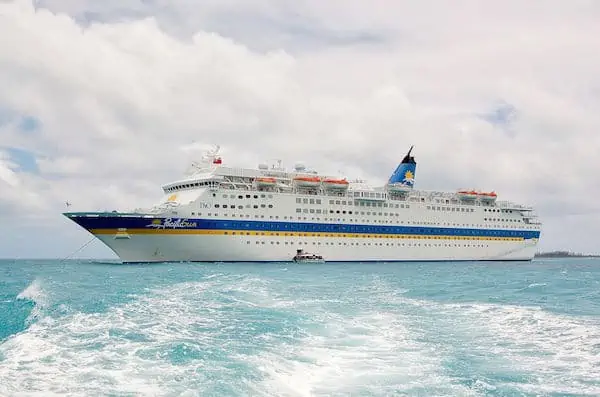 Jubilee was built in Sweden in 1986 for Carnival Cruise Line, and Celebration and Holiday were her near-sister ships. In 2004, she was transferred to P&O Cruises Australia and renamed Pacific Sun.
In 2012, Pacific Sun left P&O and was sold to HNA Cruises, who named her Henna. She sailed for them until November 2015, when HNA shut down operations after three years of losing money.
The ship was sold and scrapped at the yard in Alang, India in 2017.
Read More: Former Carnival Cruise Ship Getting Scrapped
10. Mardi Gras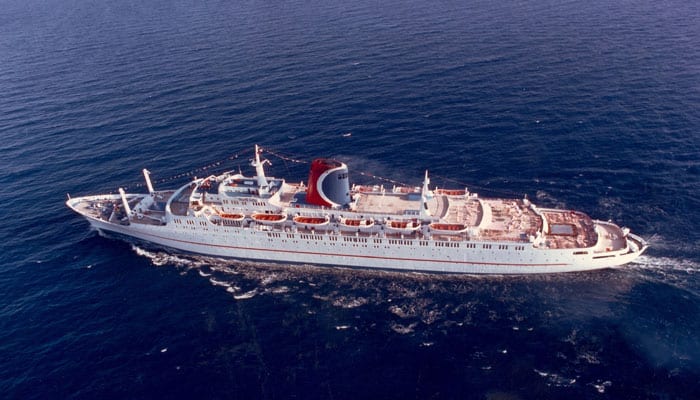 Mardi Gras was sold to Carnival from Canadian Pacific in 1972, and was just over 18,000 gross registered tons. She sailed under the Carnival flag until 1993, and was then sold to Epirotiki.
Many names and a few cruise lines later, the ship was laid up and ultimately sold for scrap in 2003. She was in service for a total of 42 years.
In 2021, Carnival will debut the new Mardi Gras, the largest ship in the fleet. It will feature BOLT, the first roller coaster at sea as well as a variety of new dining and bar venues.
11. Tropicale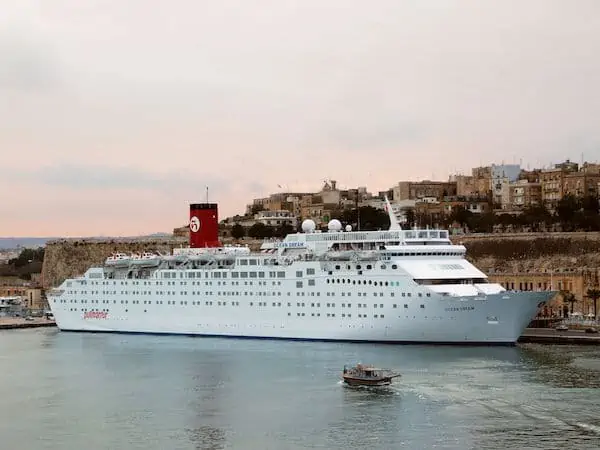 Tropicale was a monumental ship for Carnival, as she was their very first new build. She began sailing in 1982 mainly in the Caribbean.
The ship was then transferred to Costa as Costa Tropicale, then to P&O Australia as the Pacific Star.
After that, she was sold to Pullmantur Cruises, refurbished, and sailed as Ocean Dream.  As of 2012, Ocean Dream left Pullmantur, and is chartered to Peace Boat.
In January 2021, the ship was scrapped.
Pin it for later!