Declaring "they don't build ships like this anymore," Bob Binder, president and CEO of Oceania Cruises proudly announced that four of the line's most beloved ships would be getting massive makeovers, with the first set to be unveiled on December 7.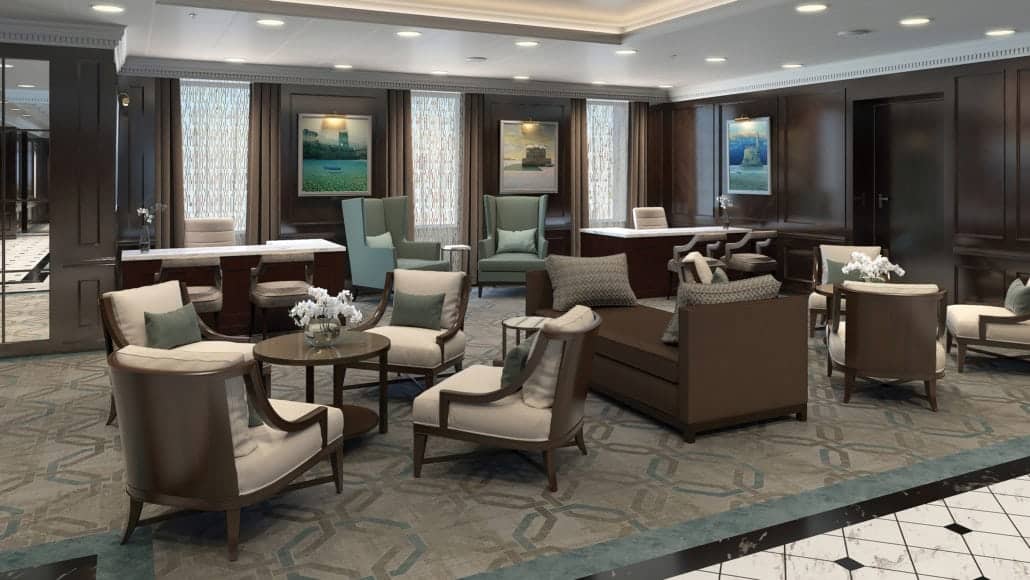 "Our Regatta-class ships are like second homes to our loyal guests and travel partners," said Binder in explaining the decision to have the ships undergo "the most extensive and comprehensive suite of product and guest-service enhancements that we have ever undertaken" as opposed to replacing them with newer ships. When all is said and done, the four ships — Insignia, Sirena, Regatta and Nautica —will have new designer suites and staterooms as well as beautifully redone restaurants, lounges and bars, all inspired by the various ports of call the ships visit.
When Will Each Ship Be Re-Launched?
After Insignia makes her grand re-debut on December 7, she will be followed by Sirena in May of 2019, Regatta in September of 2019 and Nautica in June of 2020. The firm selected to head up the massive project is Studio DADO, a Miami-based studio which specializes in, among other things, high-end residential units. And it's an undertaking they're clearly excited about. "The moment we stepped onboard," said founding partner Yohandel Ruiz, "we were impressed by the ambiance and attention to detail."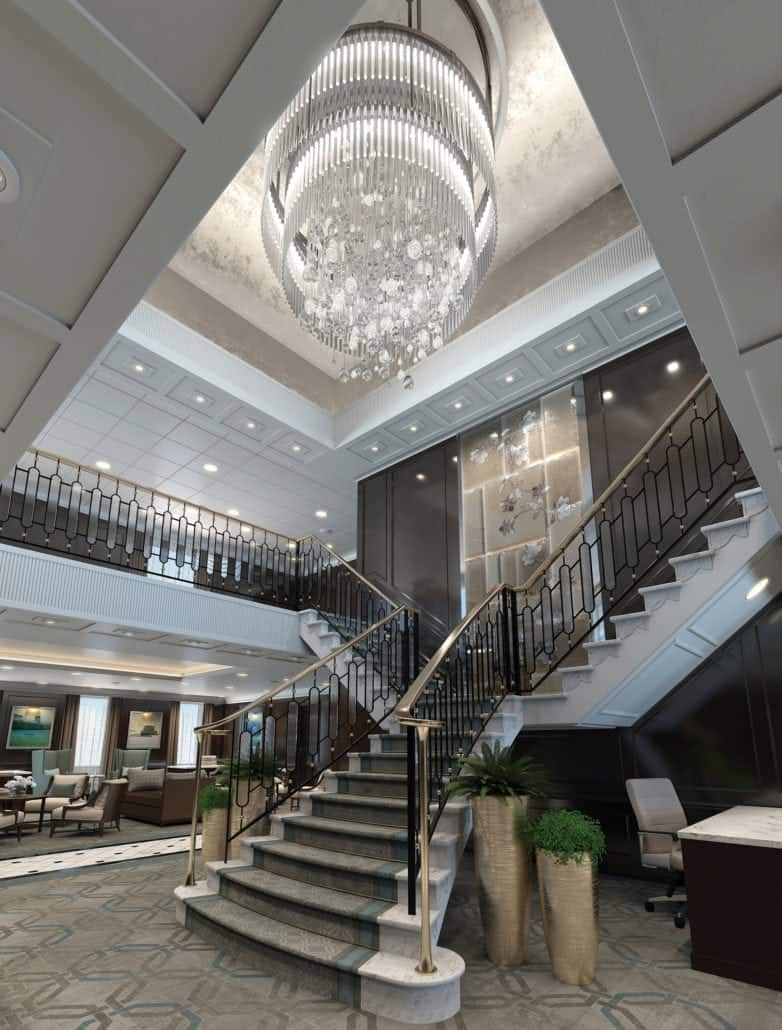 And while the ships will be getting new looks, longtime guests shouldn't fear they'll suddenly feel like the ships aren't familiar. "The guests we spoke with kept telling us how dearly they loved the ships," says Ruiz, "so it was important that we kept the intimacy and warmth in the redesign."
At the end of the day, they settled on what the designer calls, "a modern and airy atmosphere, similar to what you would find in an elegant estate home."
A gorgeous, sparkling new Grand Staircase will welcome guests aboard, while a chandelier adorned with smoke and hand-painted glass will perfectly illuminate the space. In the Grand Dining Room, buttery-soft cream leather dining chairs will be specifically threaded with metallic bronze thread to catch the light from the room's centerpiece, a new crystal chandelier.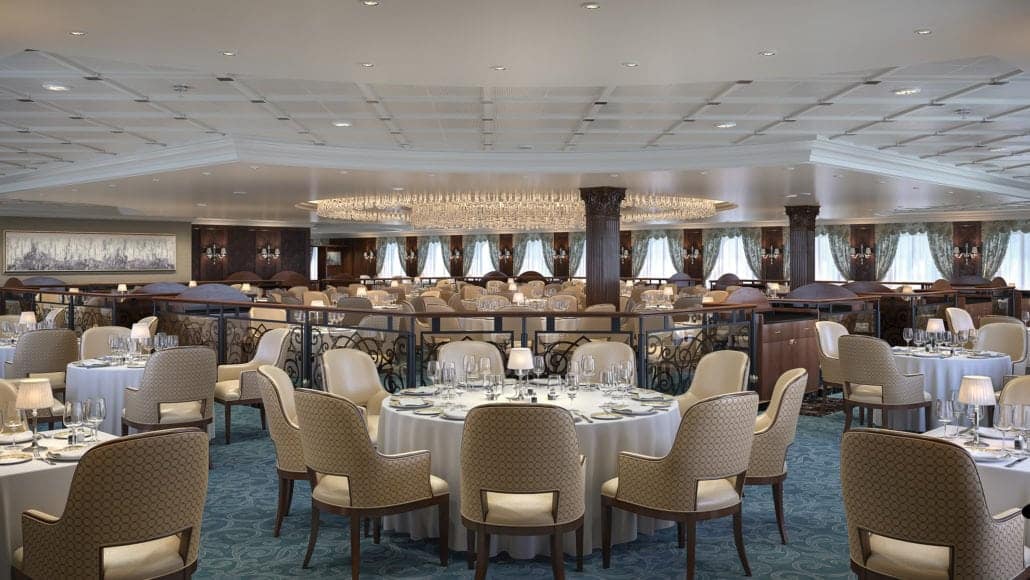 But it is the staterooms which will really catch the eye of passengers. "The staterooms and suites are the most dramatic [aspect] of the transformation," admits Ruiz. "They now feature a very clean design with a sophisticated air." Appropriately, each stateroom will have touches which reflect the sea the ships sail upon and the sky they sail under. Technology wise, USB ports will be added to the staterooms, as well as a state-of-the-art television system featuring on-demand movies, weather updates, itinerary info and more.
The bathrooms will also get an entirely new look which will offer perfect lighting, lavish vanities and chic, glass shower enclosures. And luxury will be taken to the next level in the Penthouse, Vista and Owner's Suite bathrooms, which will offer more space and be outfitted with Carrara marble, polished granite and sleek onyx!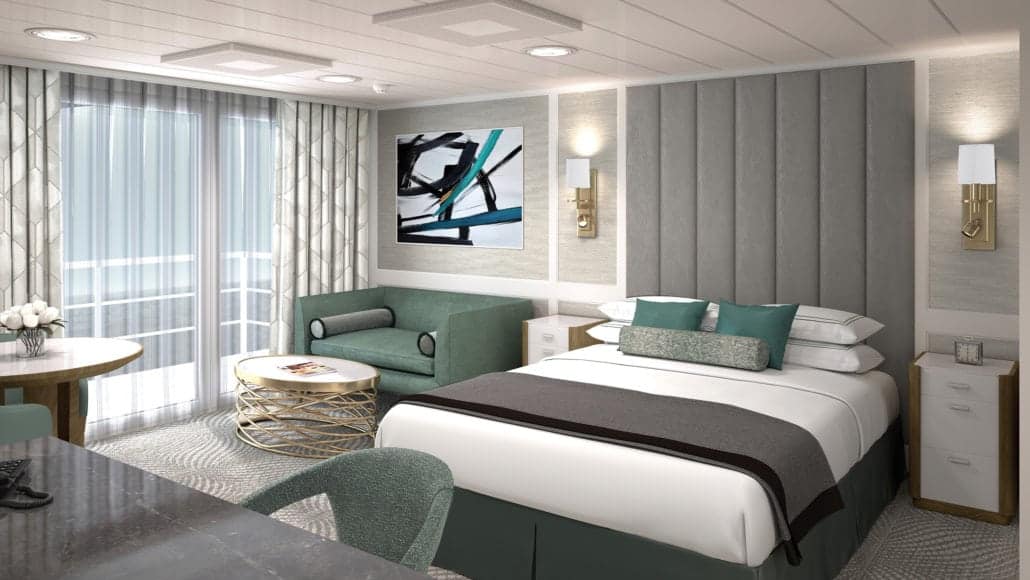 "We're setting a new standard of style and elegance for small ship cruising," says Binder. "We have opened a new chapter, innovating in every way as we look to the future and the way our guests want to travel. We can't wait for our 'new' ships to launch!"
All renderings courtesy of Oceania Cruises