If Wolf of Wall Street was a Caribbean Island, I'd imagine it to be Grand Cayman. I'd imagine it to be flush with billions and billions of dollars filling the off-shore accounts it's so famous for. If ever an island would have streets of gold, you'd imagine it to be Grand Cayman. Somewhere along the line, images of money and uber-rich people filled my mind when I thought of Grand Cayman, not the luxuriously soft white sand or friendly sting rays or black rocks of Hell.
Pre-Cayman Thoughts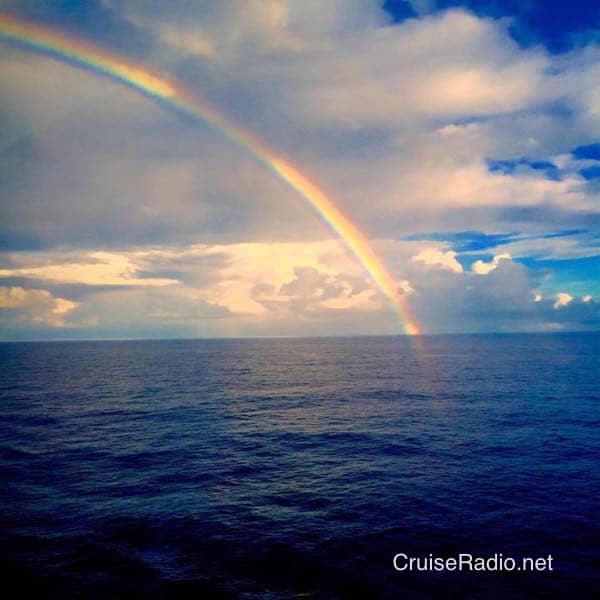 Before visiting on a cruise ship, instead of seeing miles of surf and sun, I imagined rows and rows of bank buildings filled with chandeliers, marble floors and impressive bust sculptures. In other words, a debaucherous island where the rich run amok and the rest of us watch in jealous awe.
Not Just Banks
Well, I was 100% wrong. While there are banks on almost every single corner of the island, the rich don't really run amok on this island, cruise passengers rule the roost. Tourism is the name of the game. On any given day, there are two to five mega cruise ships docked here, the largest of the three Cayman Islands.
And if this island truly was the debaucherous paradise I'd imagined, it would have a pier. Yes, a pier where the cruise ships could actually dock instead of tendering in – and back – every single cruise passenger every day. For years, there have been rumors of plans to build a pier here. For the same number of years, we're still tendering slowly into port.
No Pier in Grand Cayman
Once you get off your slow tender boat to China (just kidding – it's Grand Cayman), you'll find a pretty stereotypical cruise port – picture perfect beaches, duty-free shopping, and common excursions like snorkeling and swimming.
Not what you'd be expecting given the billions of dollars sitting here in off-shore accounts.
Go To Hell in Grand Cayman
Besides the banks and lack of pier, Grand Cayman is actually pretty well known for a few special attractions: Hell, Seven Mile Beach and the stingrays of Stingray City. Hell is actually a group of black limestone formations in the West Bay side of the island. You can only view them, but there's a kitschy gift shop and post office where you can send postcards to friends and family back from Hell.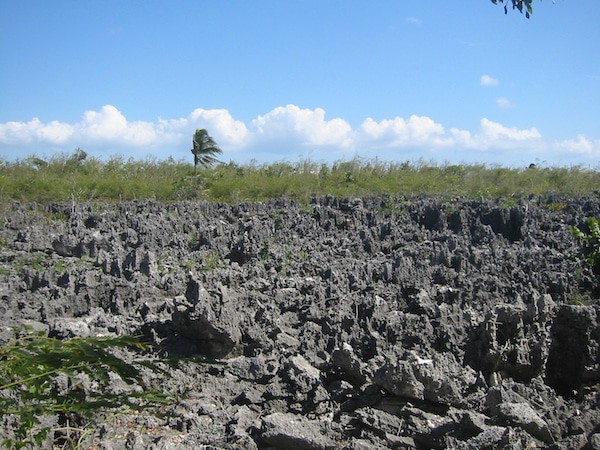 Oh, and don't be offended if they ask you, 'How the hell are you doing?' Seven Mile Beach has a deceptive name – it's only 5.5 miles long, but it's still received many awards from being a Best Beach of the Caribbean. Parts of it can become very crowded while other parts remain somewhat secluded. With reefs just off shore, there's good snorkeling to be found here.
Sting Ray City
Stingray City is located in the northwest corner of the island and gives you the chance with stand and swim with sting rays in about 3 feet of water. These gentle creatures will swim with you, give you a 'massage' and even a kiss for good luck.
On your way back to port – and that super fun tender boat – try a fun game I like to call 'Count the Number of Banks You See.' Kids like this game too, based on my experience. And it's funny to see just how many banks there really are here.
Crafts
Want to try and boost the economy (cause what's a few more dollars in the bank there), try your hand at picking up some local goods. Grand Cayman does have the typical port fare and shops you see everywhere – paging Diamonds International. But seriously, Grand Cayman's known for jewelry, especially watches and diamonds. Not quite the bargains you were looking for – check out the local rum cakes.
I'm glad Grand Cayman didn't end up being what I'd imagined it to be; it was more. It was a fun port town with lots to offer – except a pier, of course.