In honor of World Oceans Day, Norwegian Cruise Line has donated $25,000 to the Guy Harvey Ocean Foundation. In addition, the line announced that the world-renowned artist will create a custom masterpiece that will wrap the lighthouse on its private island in the Bahamas, Great Stirrup Cay.
The donation is part of a continued partnership to raise awareness about the importance of ocean conservation, and will further benefit the foundation's scientific research.
It will also assist in the development and availability of the Guy Harvey Ocean Foundation Educational Program, designed to provide curriculum that introduces grade school students to the beauty of the world's oceans and its ecosystem.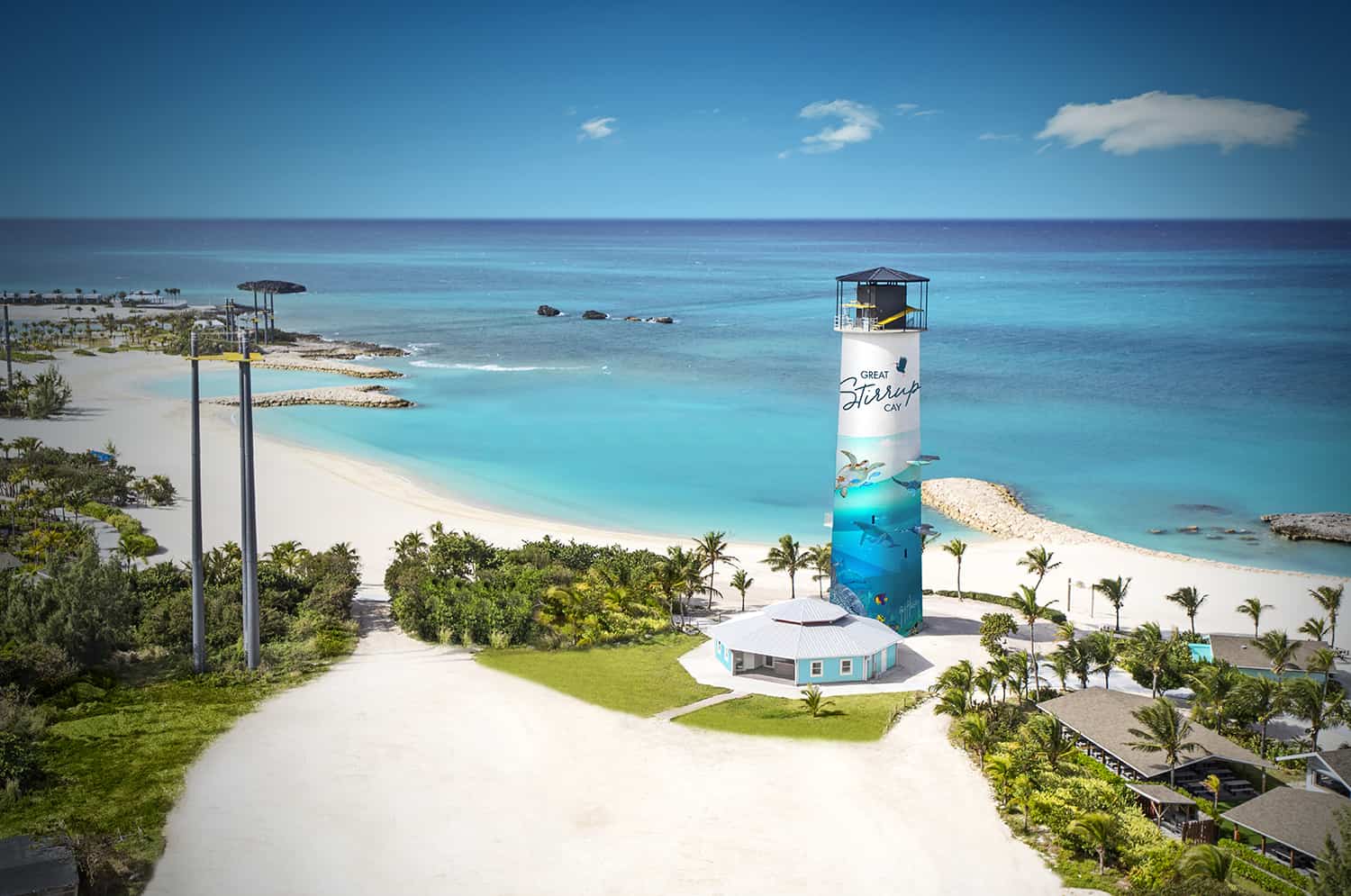 "I am thrilled to celebrate World Oceans Day with Norwegian Cruise Line," said Dr. Guy Harvey, Ph.D. "NCL's support of the Guy Harvey Ocean Foundation has been instrumental in conducting our cutting-edge marine research and engaging cruisers with our award-winning video content and educational programs. We all look forward to safely getting back out on the water to sustainably enjoy our ocean resources."
Harvey's iconic marine wildlife depictions including sea turtles, manta rays, dolphins, and more will decorate Great Stirrup Cay's lighthouse, which — at nearly 100 feet tall — also serves as the launch pad to the island's 1,200 foot long zip line.
The new lighthouse masterpiece will debut later this year.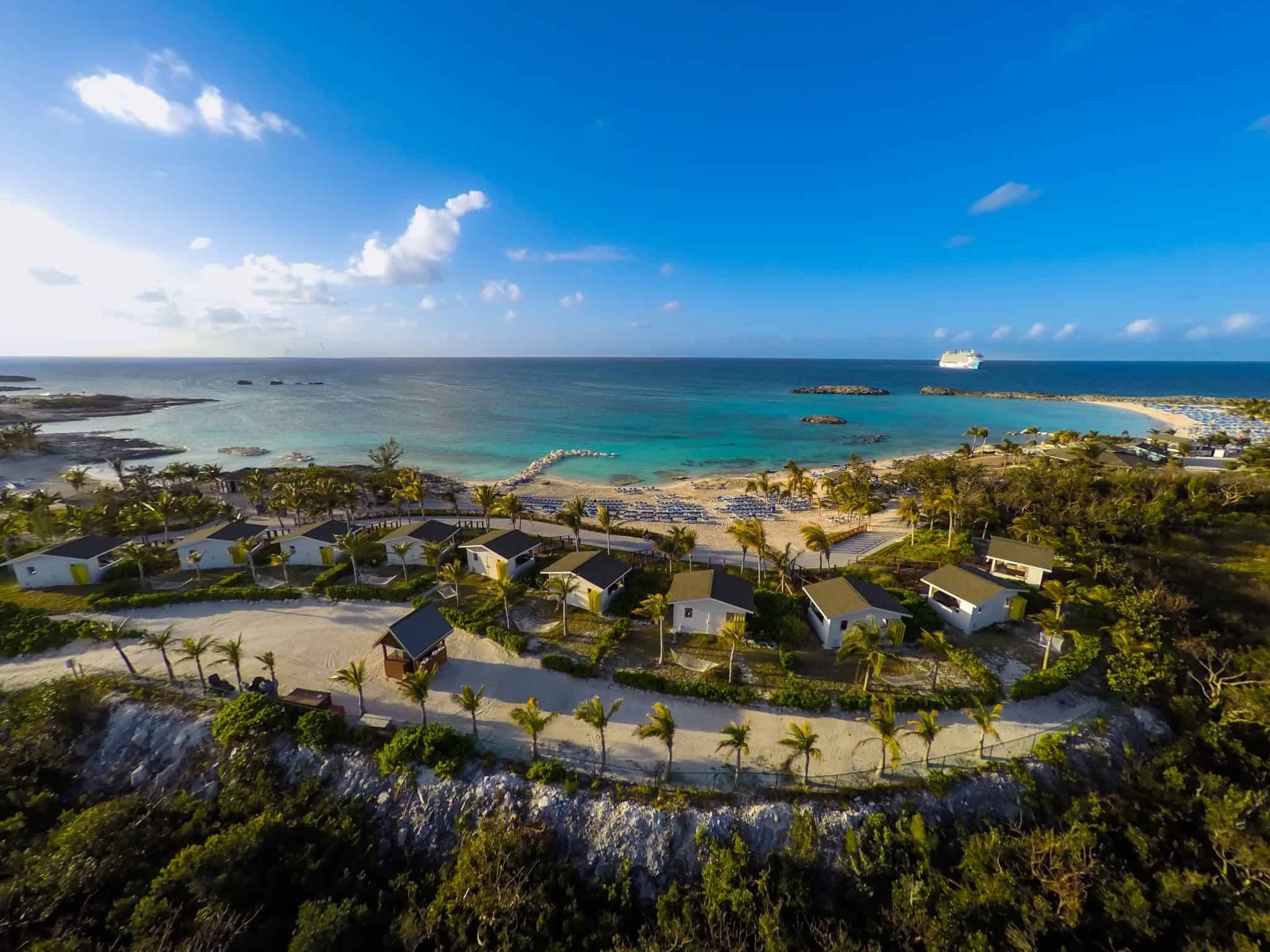 "We have a responsibility to protect our ocean resources now and for future generations to come," said Harry Sommer, president and chief executive officer at Norwegian Cruise Line.
"Through our global corporate sustainability program, Sail & Sustain, we are always looking for new partnerships, technologies and processes to protect and preserve the world around us. Our continued partnership with the Guy Harvey Ocean Foundation has allowed us to continue to fulfill our environmental commitments of preservation, while also fostering a culture of awareness among our guests."
READ MORE: NCL Sticks To Full Vaccination Mandate For Restart From U.S. Ports
Norwegian Cruise Line and the Guy Harvey Ocean Foundation have a longstanding partnership of working together to bring awareness to the importance of protecting marine wildlife and the benefits of a naturally balanced ocean ecosystem.
Various initiatives that help achieve this goal include annual conservation cruises aboard Norwegian Escape, whose hull art was designed by Guy Harvey and depicts an underwater scene. During these special cruises, guests can interact with Harvey through events and panel discussions. The next annual conservation voyage will take place next year.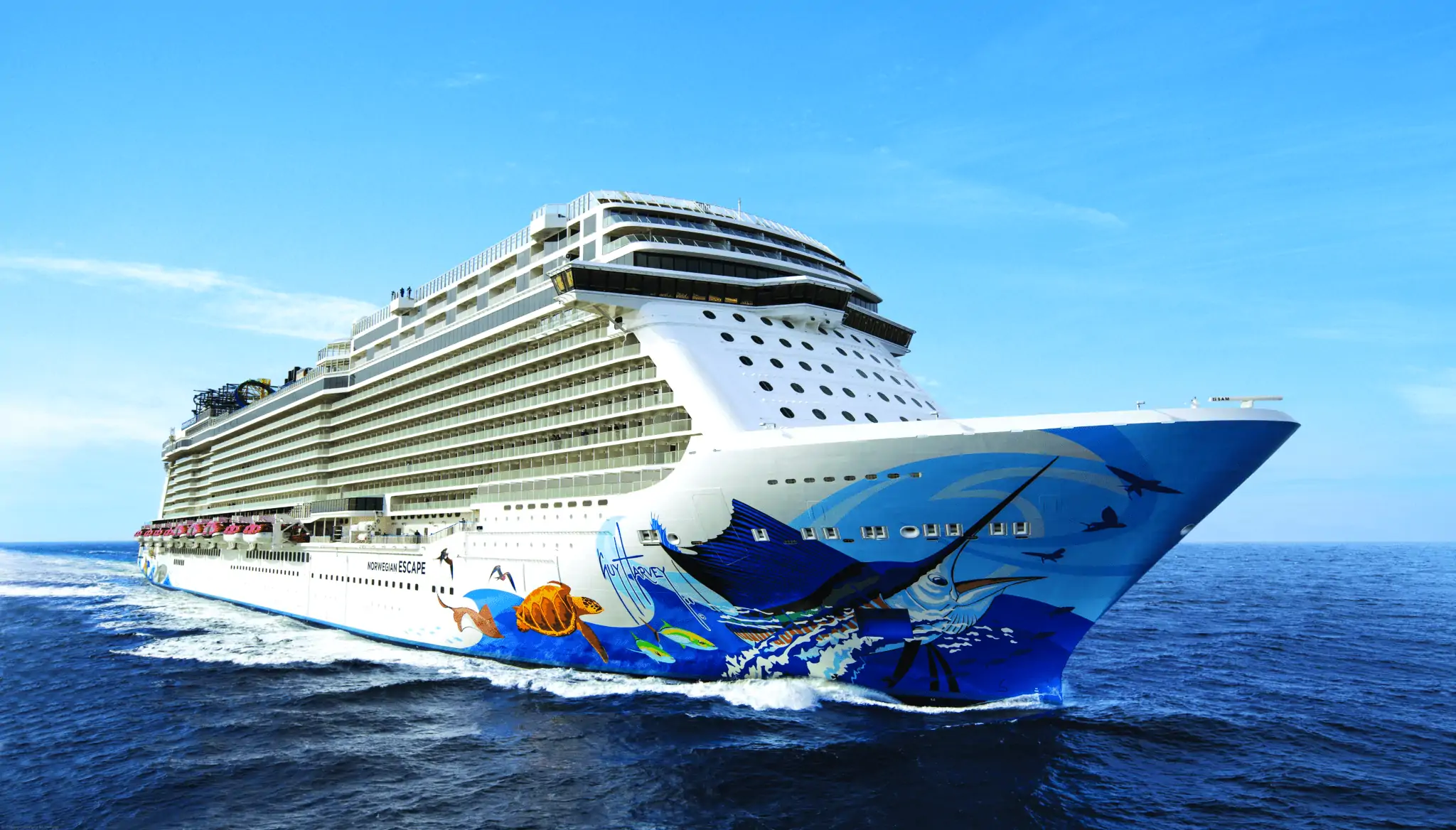 As part of its sustainability initiatives, Norwegian Cruise Line became the first major cruise company to eliminate single-use plastic water bottles across its fleet and private islands. The line has also eliminated single-use plastic straws, plates, and cutlery on Great Stirrup Cay.
The partnership between Norwegian's parent company Norwegian Cruise Line Holdings and the Guy Harvey Research Institute at Nova Southeastern University includes a coral reef restoration initiative to reduce the effects of stressors around the coral reefs surrounding Great Stirrup Cay. This project is part of the company's corporate sustainability program called Sail & Sustain.
Through Sail & Sustain, the company has launched a number of initiatives to mitigate waste, invest in new technologies to improve fuel and energy efficiency, and promote water conservation across the fleet.
READ NEXT: Carnival Names Four Cruise Directors For U.S. Restart