Carnival Cruise Line offers kids and youth programs across their fleet of Fun Ships. Since the cruise line accommodates more than 750,000 kids annually, Carnival has to be able to cater to families exceptionally well.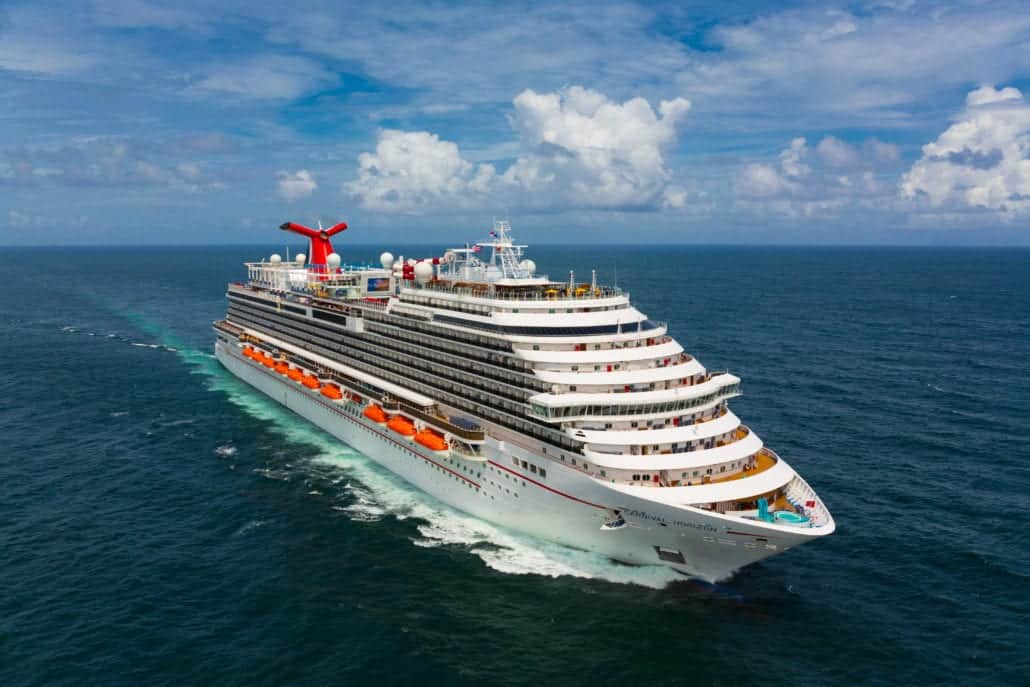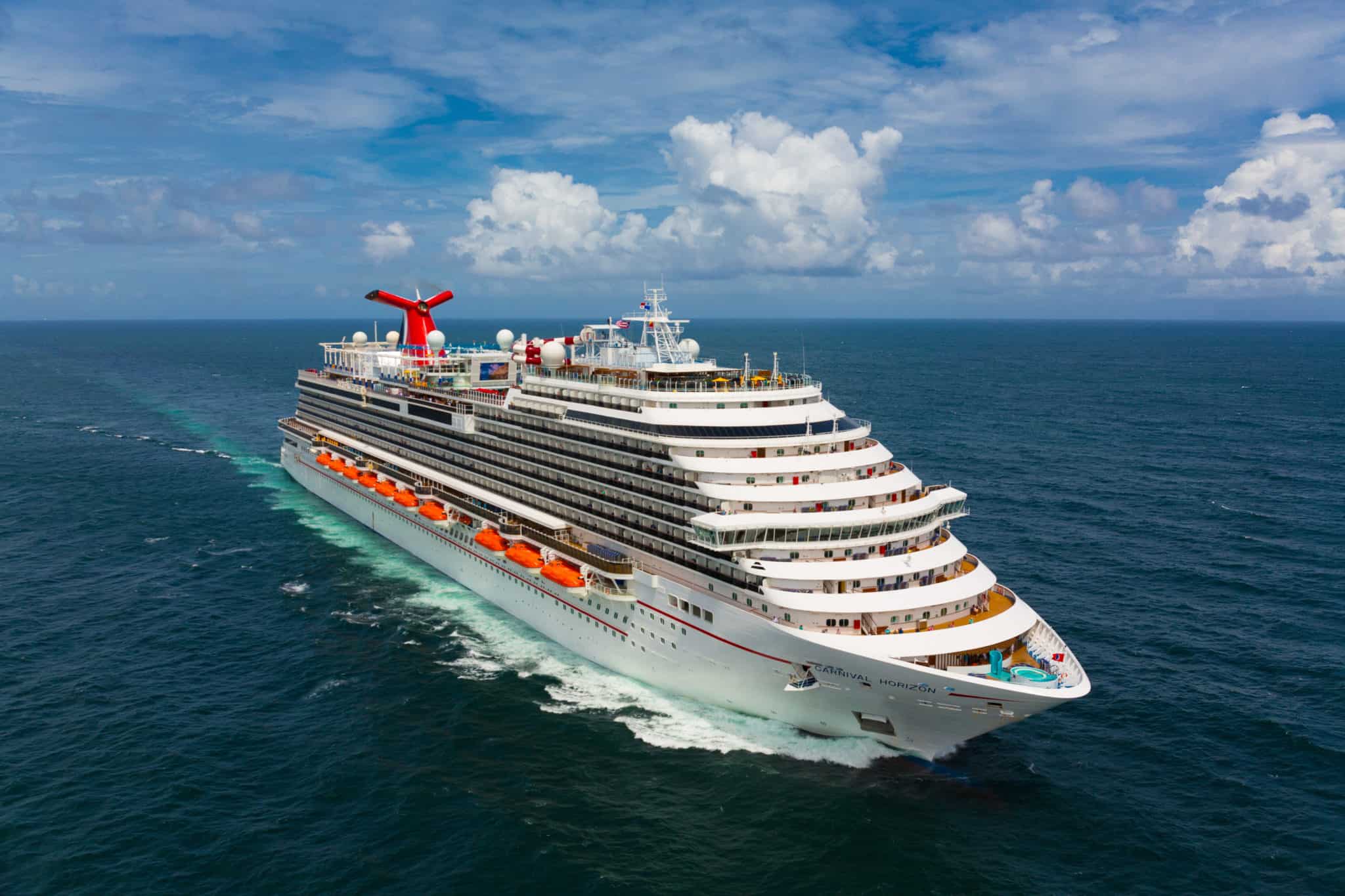 Family activities the cruise line offers include events on the decks or other spots on the ship, family oriented live entertainment, and pay- for activities for any age.
One of the most appealing and beloved aspects of a family cruise is the kids and teen clubs. Catering specifically to the two to 17-year-old guests, these spaces entertain, teach, and engage children and teenagers on their level.
Carnival Kid's Programs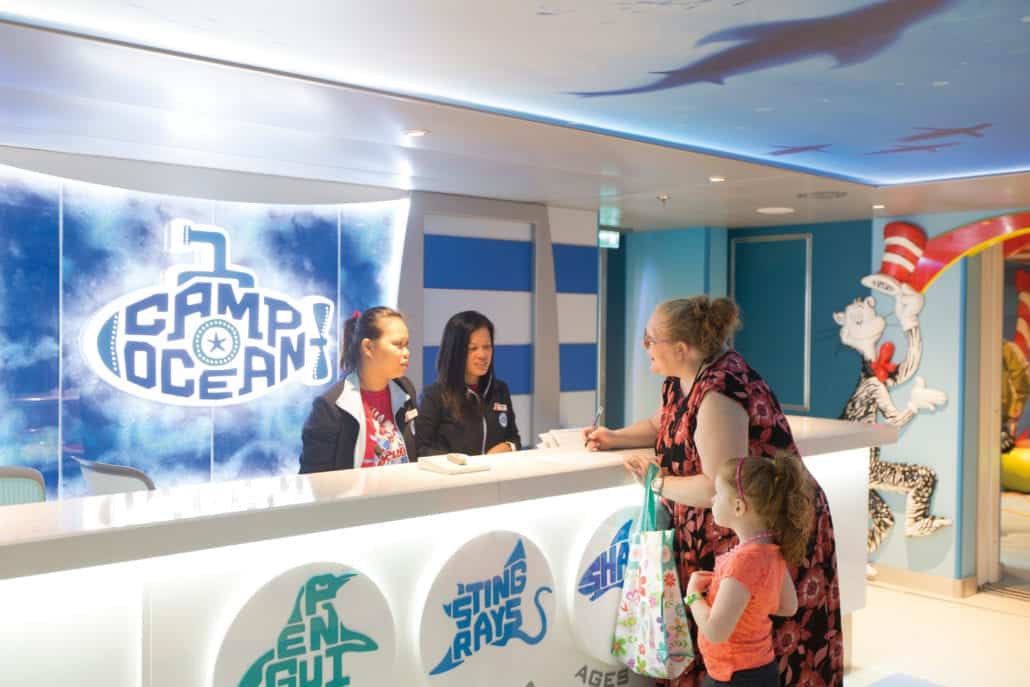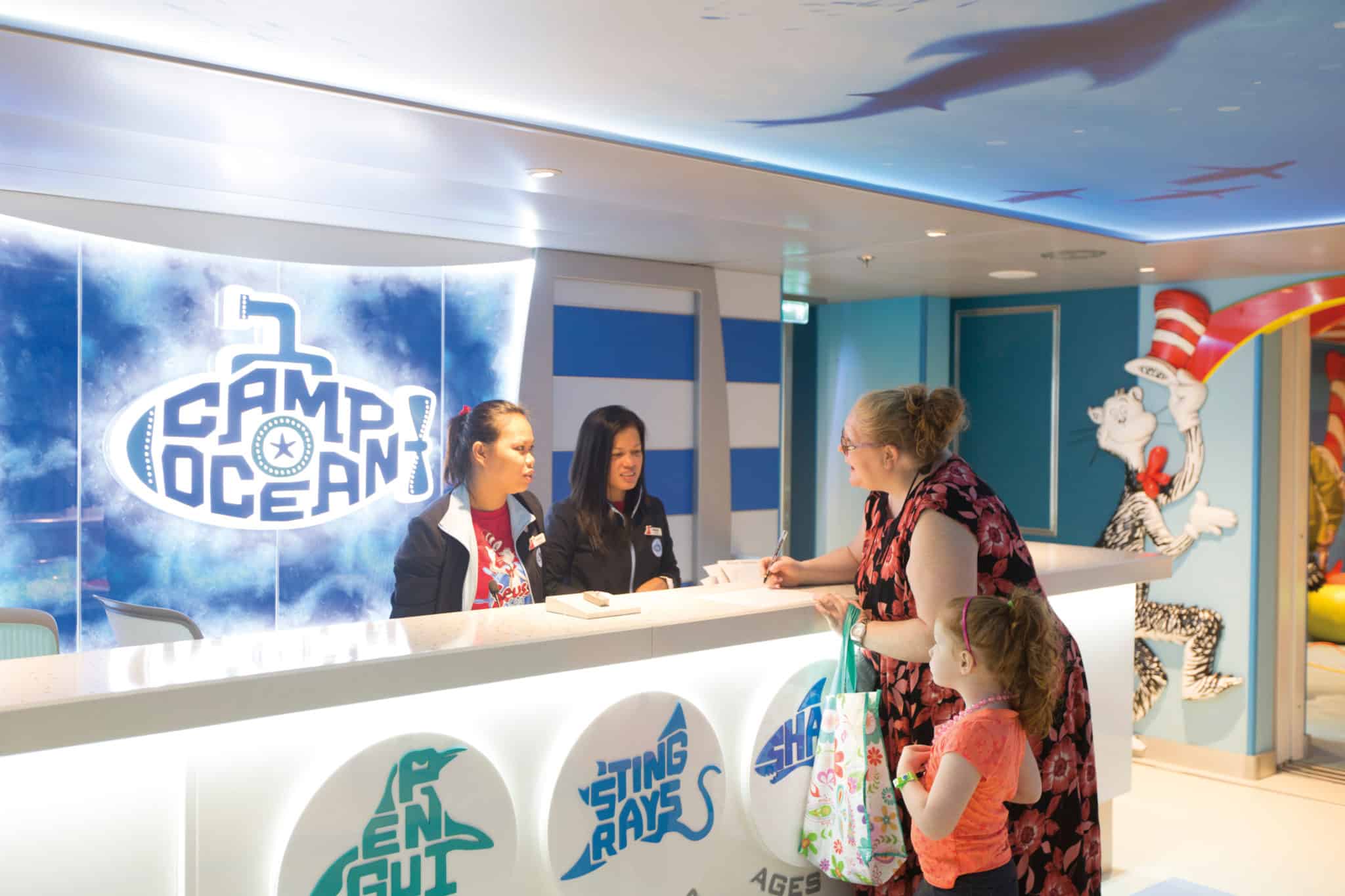 While most cruise lines have some sort of place for the kids to go and have fun, some say that Carnival does it best.
Carnival's kid and youth programs are broken down into three sections:
Camp Ocean is for the 2-11-year-olds

Circle C is for those 12-14

Club O2 for older teens
Each group has its own space on the ship separated from the rest, so teens won't feel like they are being sent to a babysitting camp, and younger kids will also feel comfortable with children of similar ages.
None of the groups are additional costs and are included in the base cruise fare.
While Camp Ocean has lots of guided activities such as crafts, movies, and plenty of staff, Circle C and Club O2 are more "hang out" spaces with organized activities such as scavenger hunts, movies under the stars, dance parties, and karaoke.
Camp Ocean (Ages 2 to 11)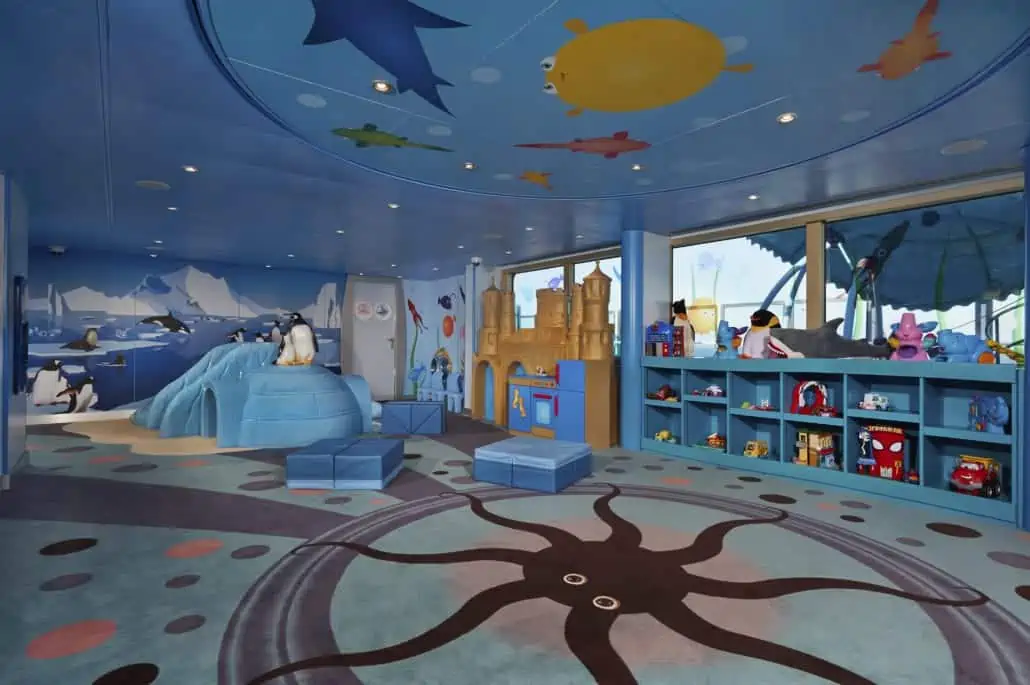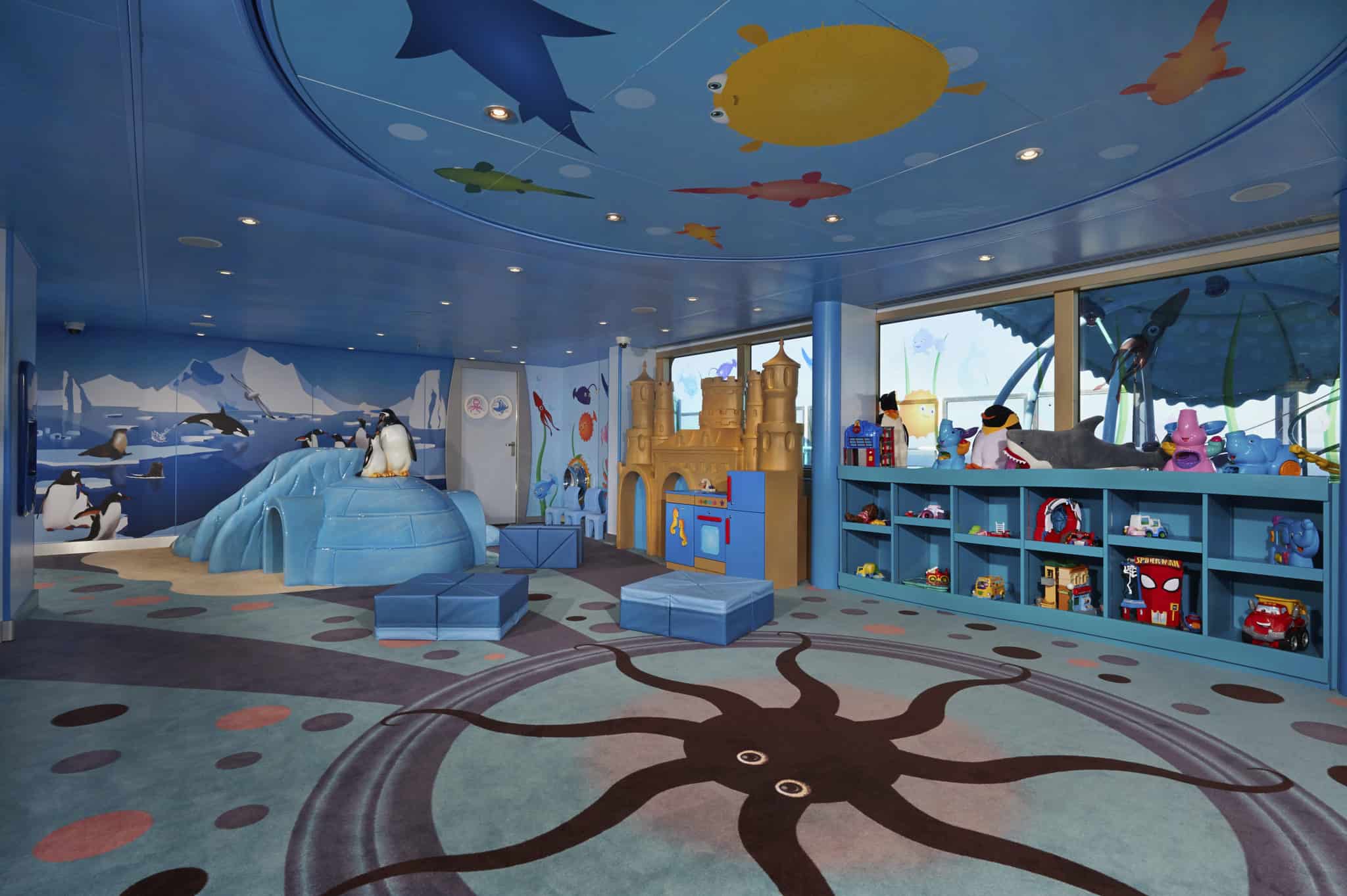 The primary kid's activity on Carnival is Camp Ocean (formerly known as Camp Carnival), which is a part of every ship in the fleet. When you first board the vessel, the camp area will be open for you to meet the counselors and let children become acquainted with the area and activities.
READ MORE: Carnival Introduces New Program for Kids
This is a great time to ask any questions that you might have. Some kids will have butterflies about going to the camp, but once they see the fun activities planned, the crafts, and the gaming systems, those usually disappear.
The activities in Camp Ocean change constantly and are always fresh. There is a different craft project every day in which the kids can take with them and proudly display in the cabin.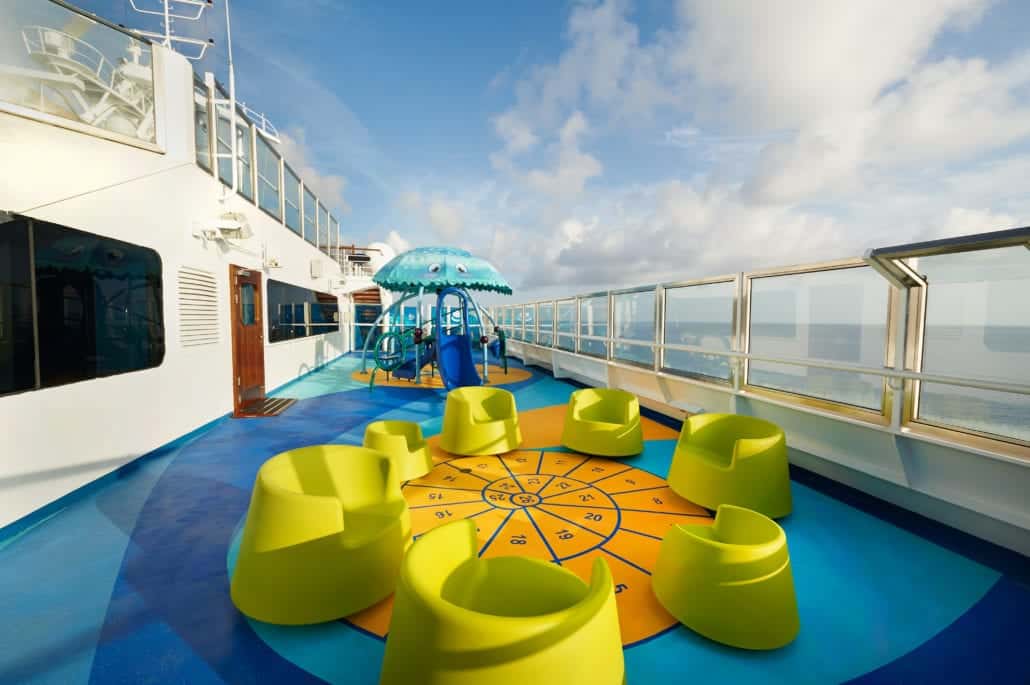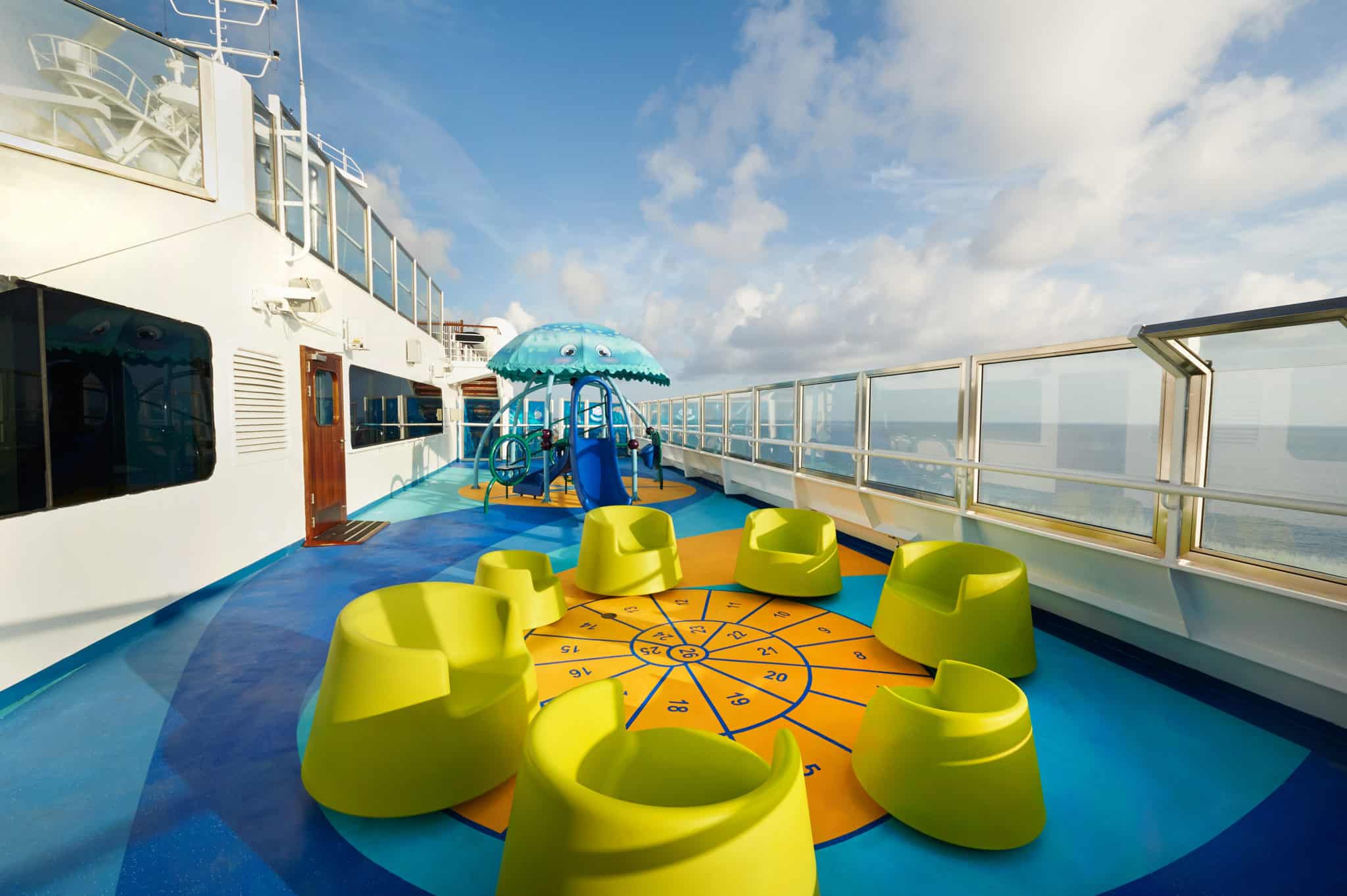 Books are read, with a special emphasis on the Dr. Seuss series. Lots of games, puzzles, leggo, and other fun playthings are available. Sometimes age-appropriate movies are played in the evening; parents are always informed ahead of time of which film is to be shown.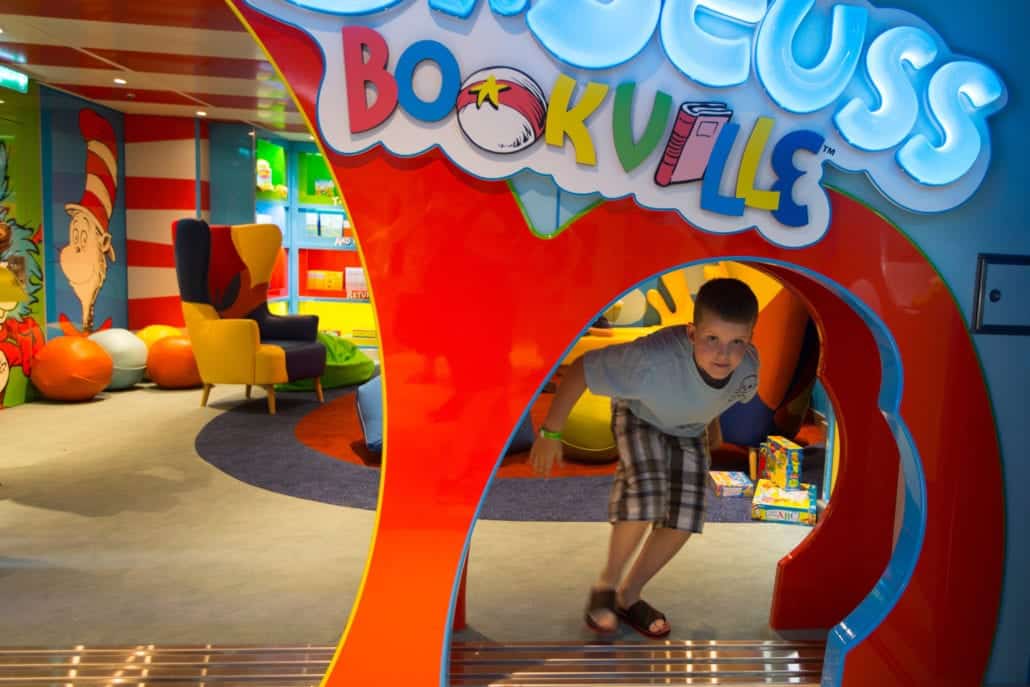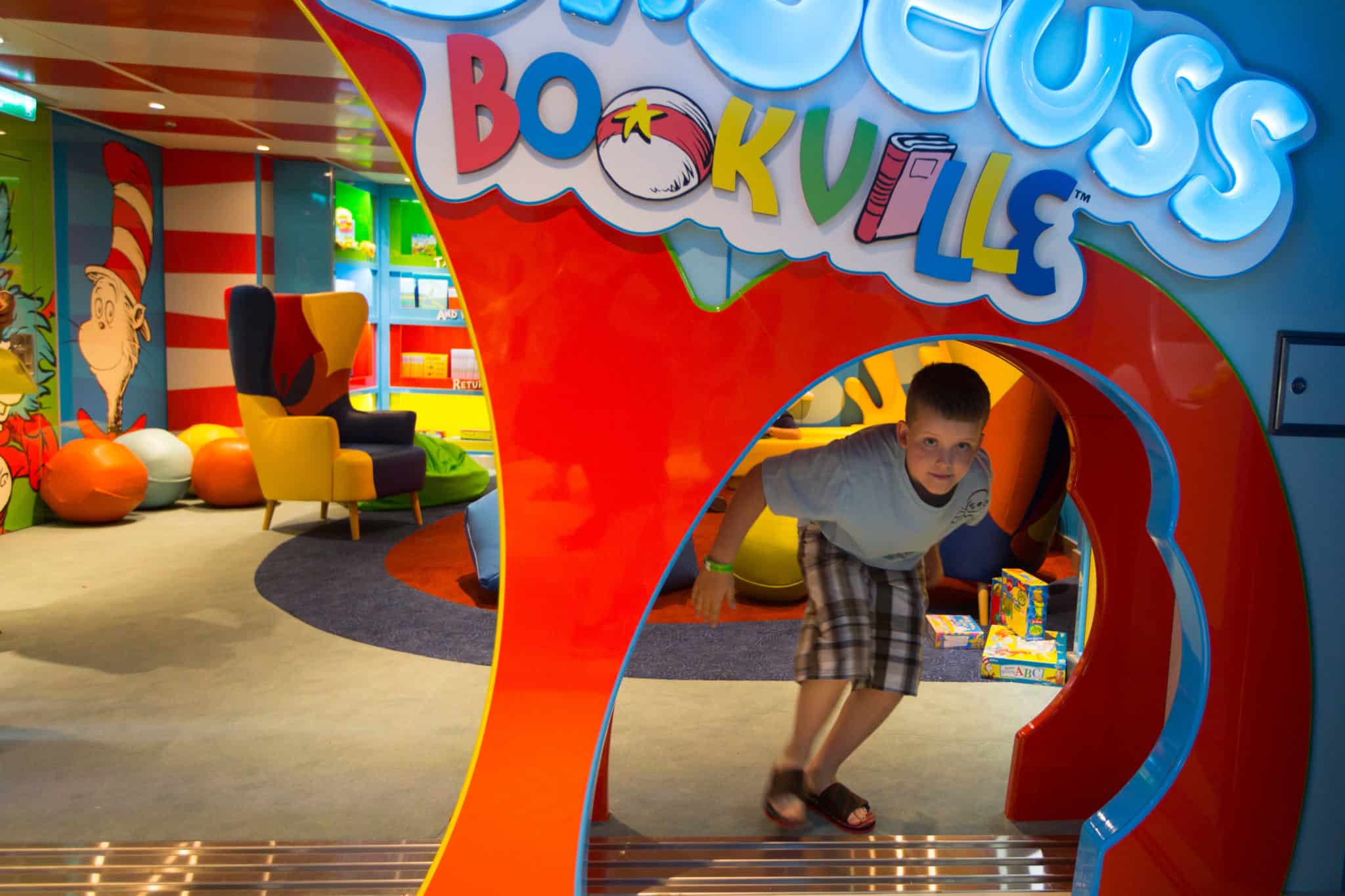 If a child becomes upset or injured, families are called back to the camp with a portable phone which is given when the children are dropped off. Kids cannot leave without being signed out with a staff member and the adult must be on the pre-approved list.
Older children can be given the privilege of signing themselves out, but this must be set-up ahead of time when you register for your cruise, or discussed with a counselor on embarkation day.
Camp Ocean is not open all day and night, but instead has set hours.
Standard Camp Ocean hours:
10:00 am -1:00 pm

2:00 pm -5:00 pm

7:00 pm -10:00 pm
Even though many families drop off their kids right when they open and pick up right at closing time (often at the request of the kids themselves!), you are welcome to do that at any time the camp is open.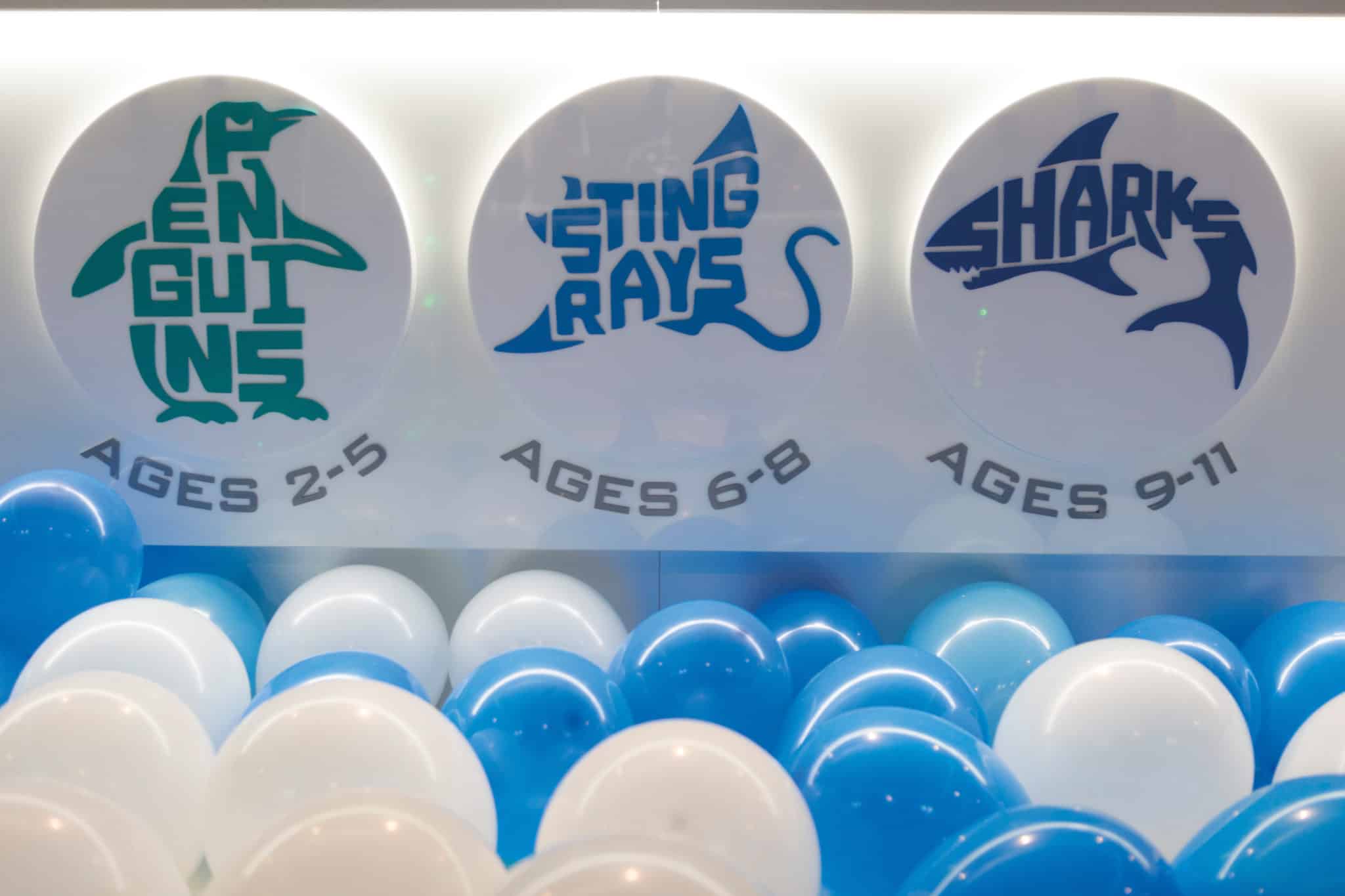 On select nights drop off can occur in the buffet area where kid-friendly food is served. Other than that, food is not given to the children and the camp room is usually closed during lunch.
If you are not sure of the hours on any given day, check with a counselor, the Fun Times daily planner, or the Carnival Hub app.
Carnival Cruise Babysitting Program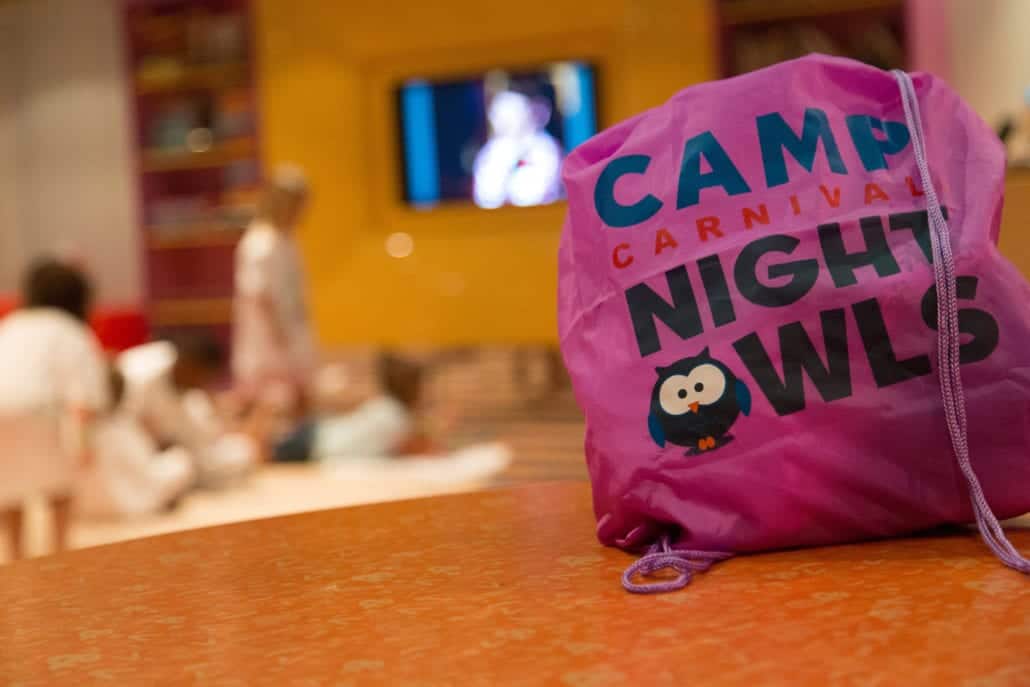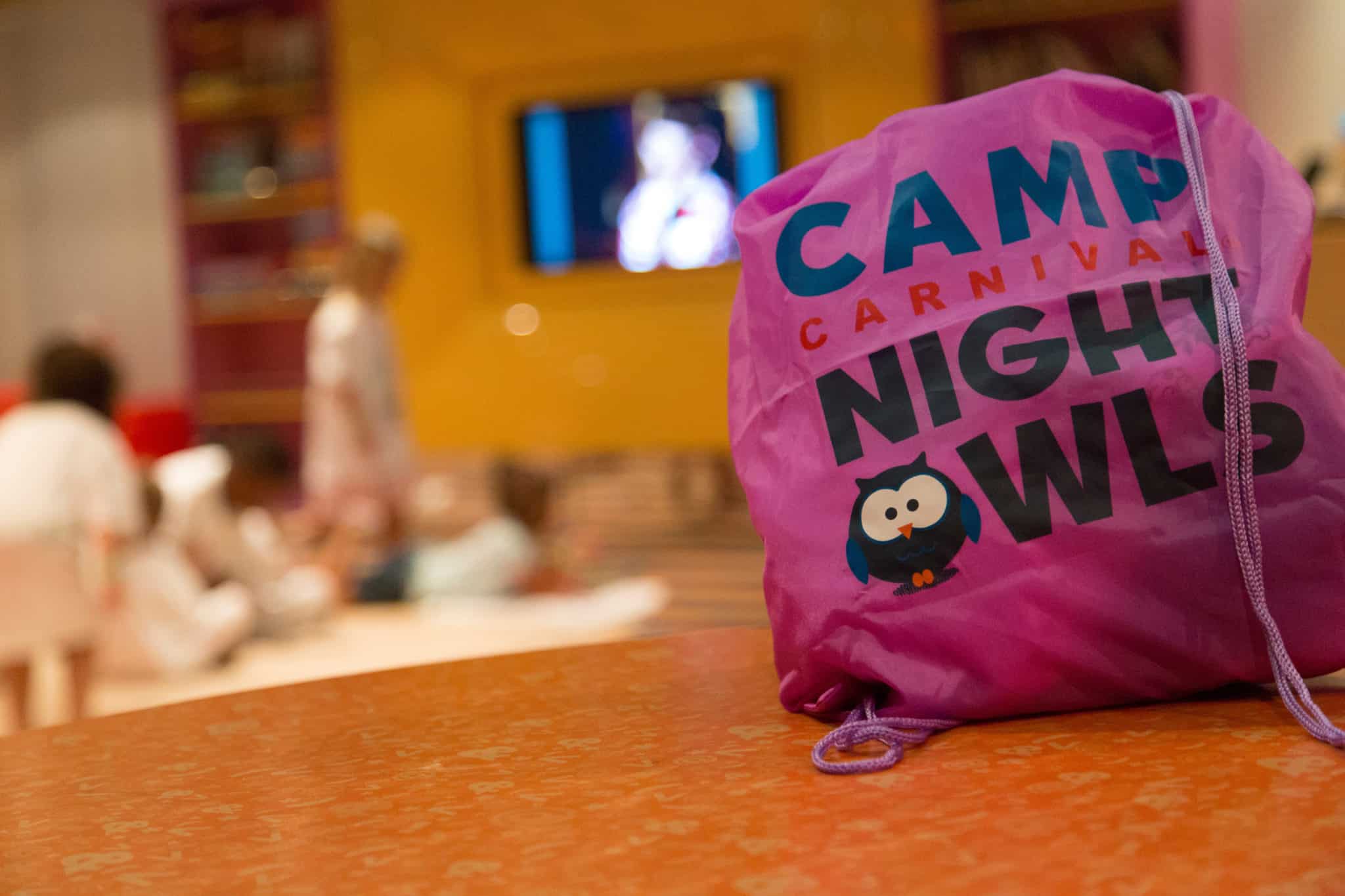 Camp Ocean does offer a "Night Owls" babysitting program which is available from 10 pm – 1 am. This is held in the main Camp Ocean room for kids 6 months- 11 years old. Carnival no longer offers in-room babysitting services.
Standard charges are $7.50 per hour per child plus an 18% gratuity. Fees are paid when the kids are picked up and charged to your Sign and Sail account. Discounts for multiple children are, unfortunately, not available.  
READ MORE: Dr. Seuss Green Eggs and Ham Breakfast Review
Night Owls is a fun slumber party type environment with movies, games, crafts, and snacks for the kids to enjoy. Pillows and blankets are provided for older children who feel tired and Pack 'N Play for babies to nap.
Younger children do not have to be potty trained. but must be dropped off with diapers and toiletries. They must also be able to fit on a changing table.
Additionally, on select nights themed parties such as "Mardi Gras" and "Beach Bash" are held which do incur an additional $17 per child if they would like to participate.
Circle C (Ages 12 to 14)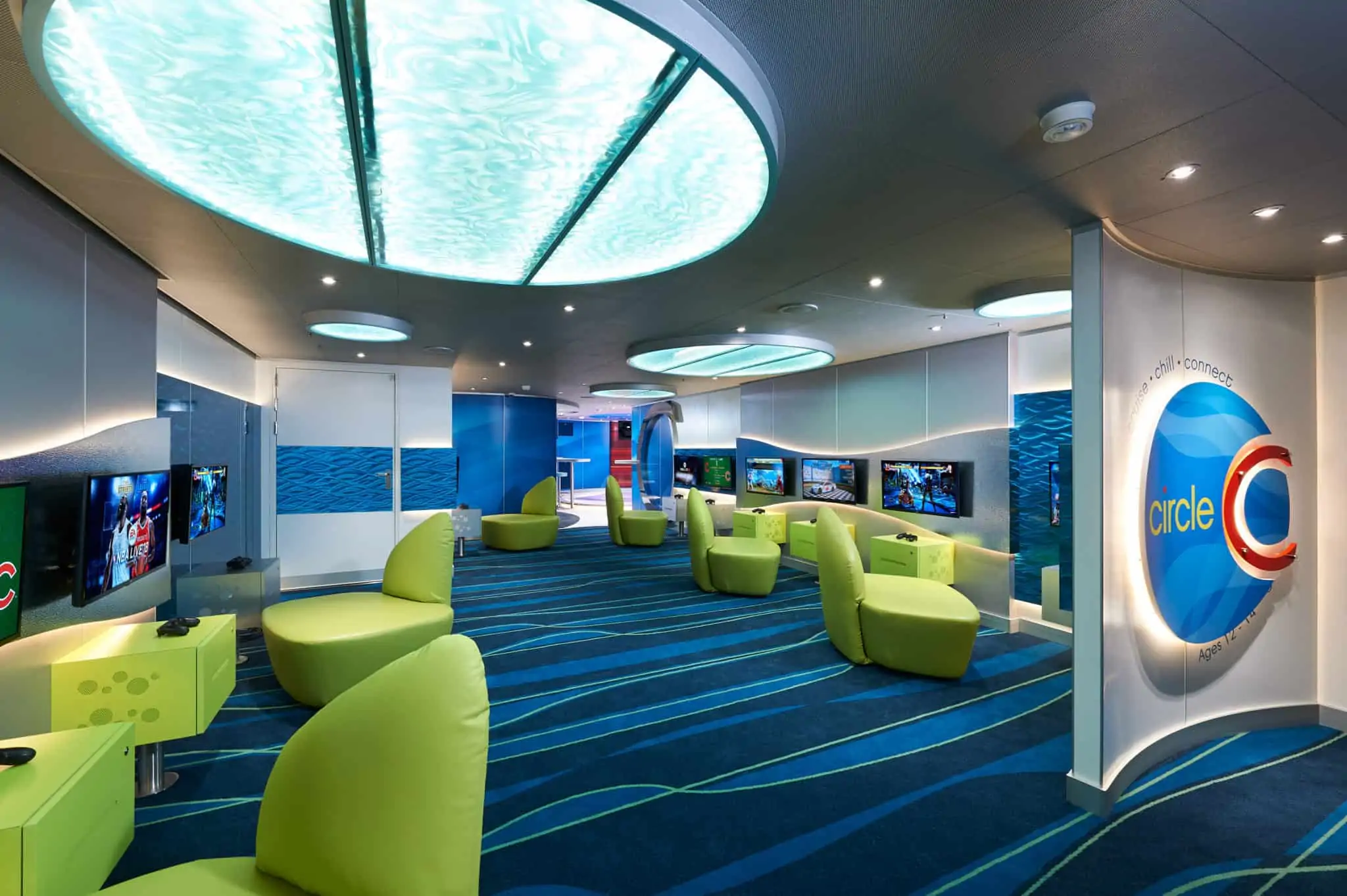 Designed for the 12-14-year-old early teen crowd, Circle C is a great place for them to hang out and make new friends. It's less structured than Camp Ocean, but activities are planned according to a schedule and are always staffed by energetic and fun Carnival crew.
This space is designed with a fresh and cool vibe. It has the feeling of a cross between a lounge and a game room.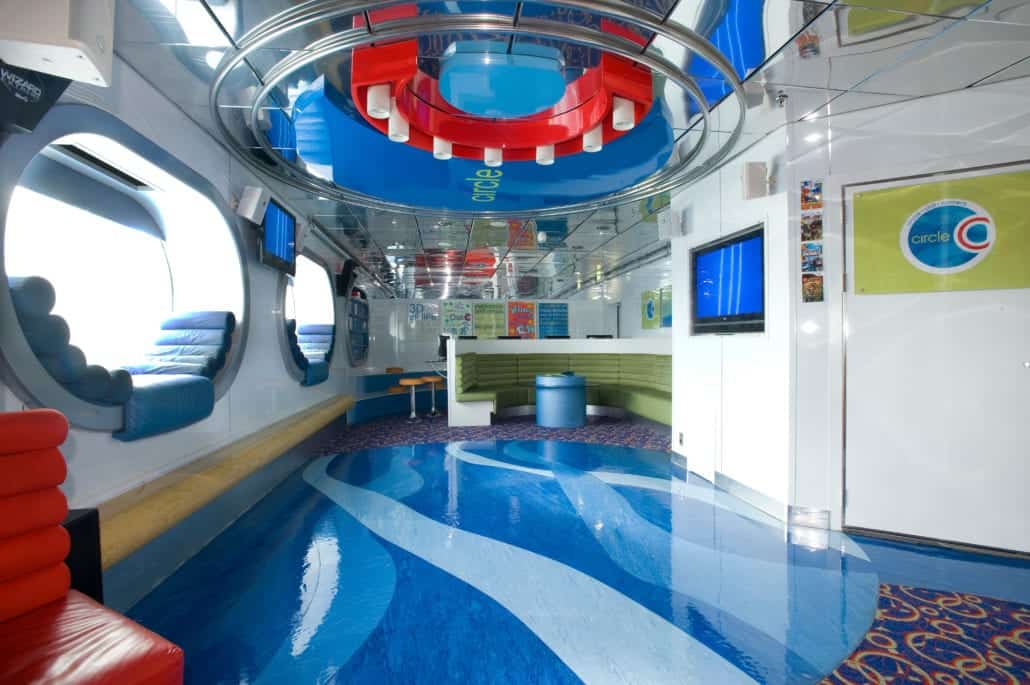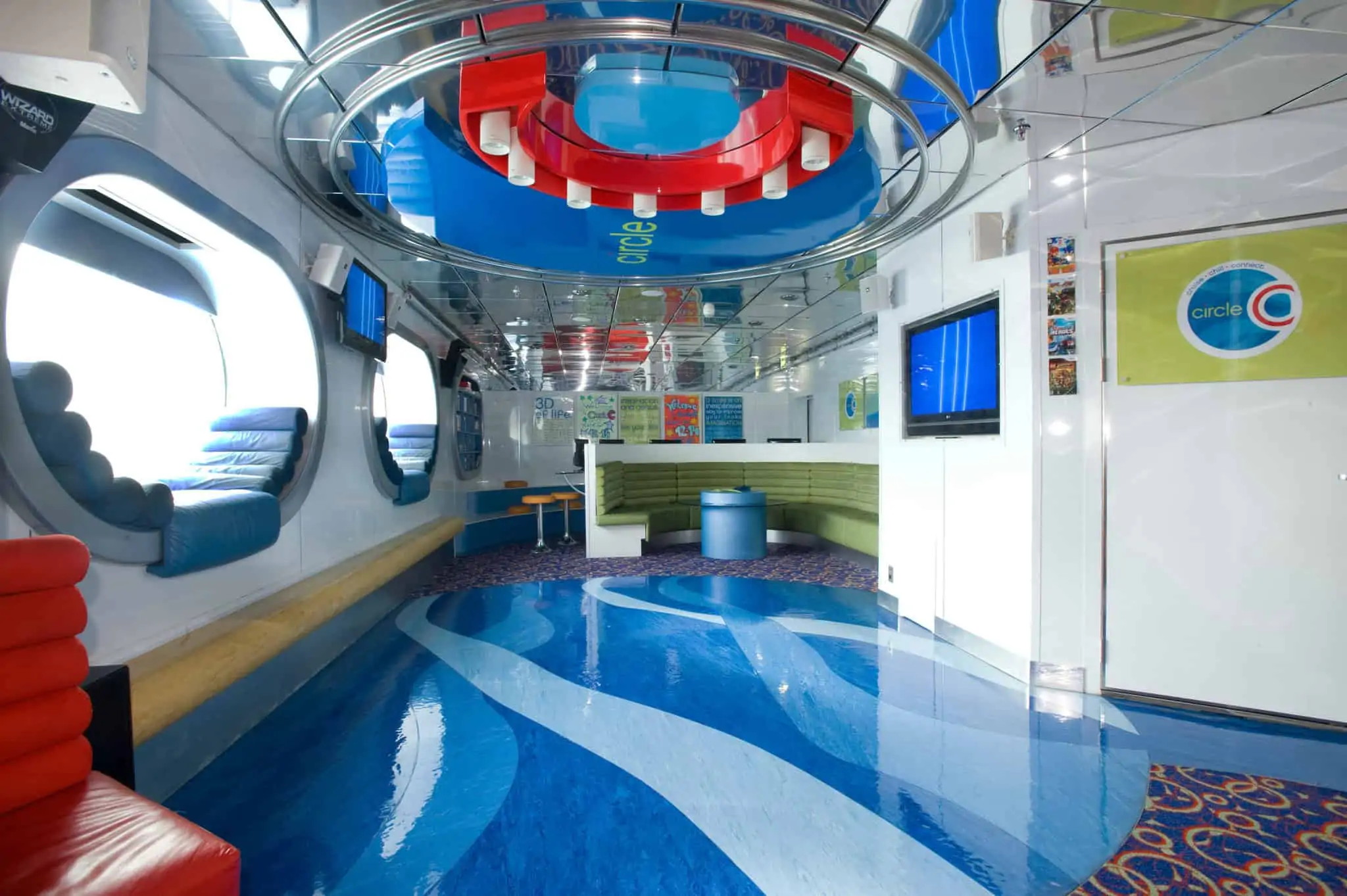 Activities take place in the Circle C lounge, but also around the ship. In the lounge are dance parties, karaoke, movies and gaming stations. Outside of the Circle C space, there is organized fun like scavenger hunts and water slide races.
Kids who choose to attend Circle C are given the ability to check themselves in and out at will.
Club O2 (Ages 15 to 17)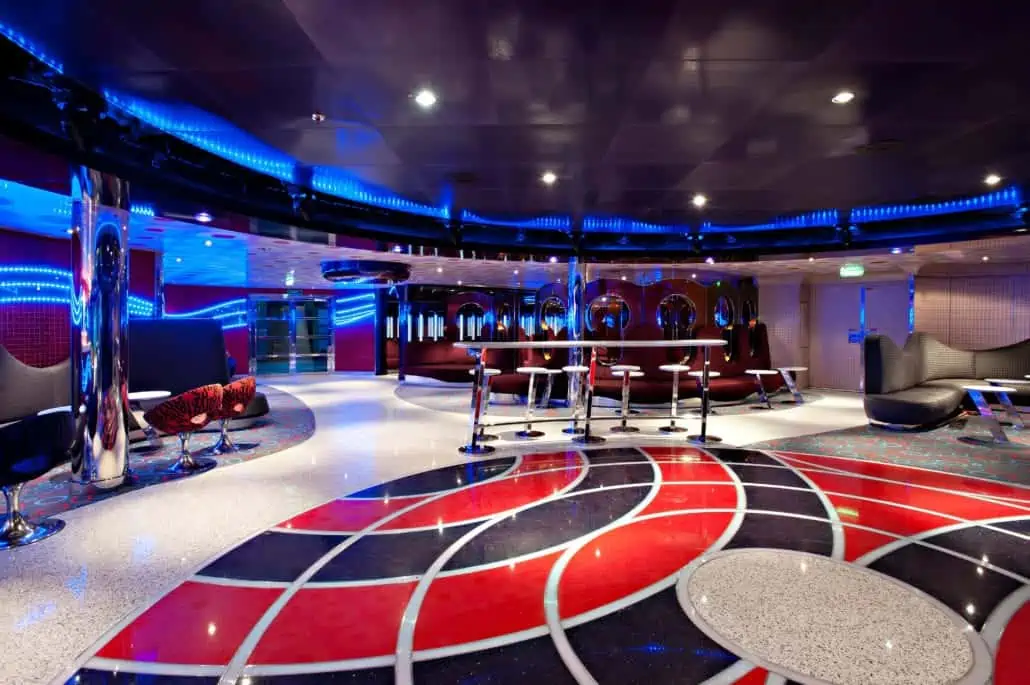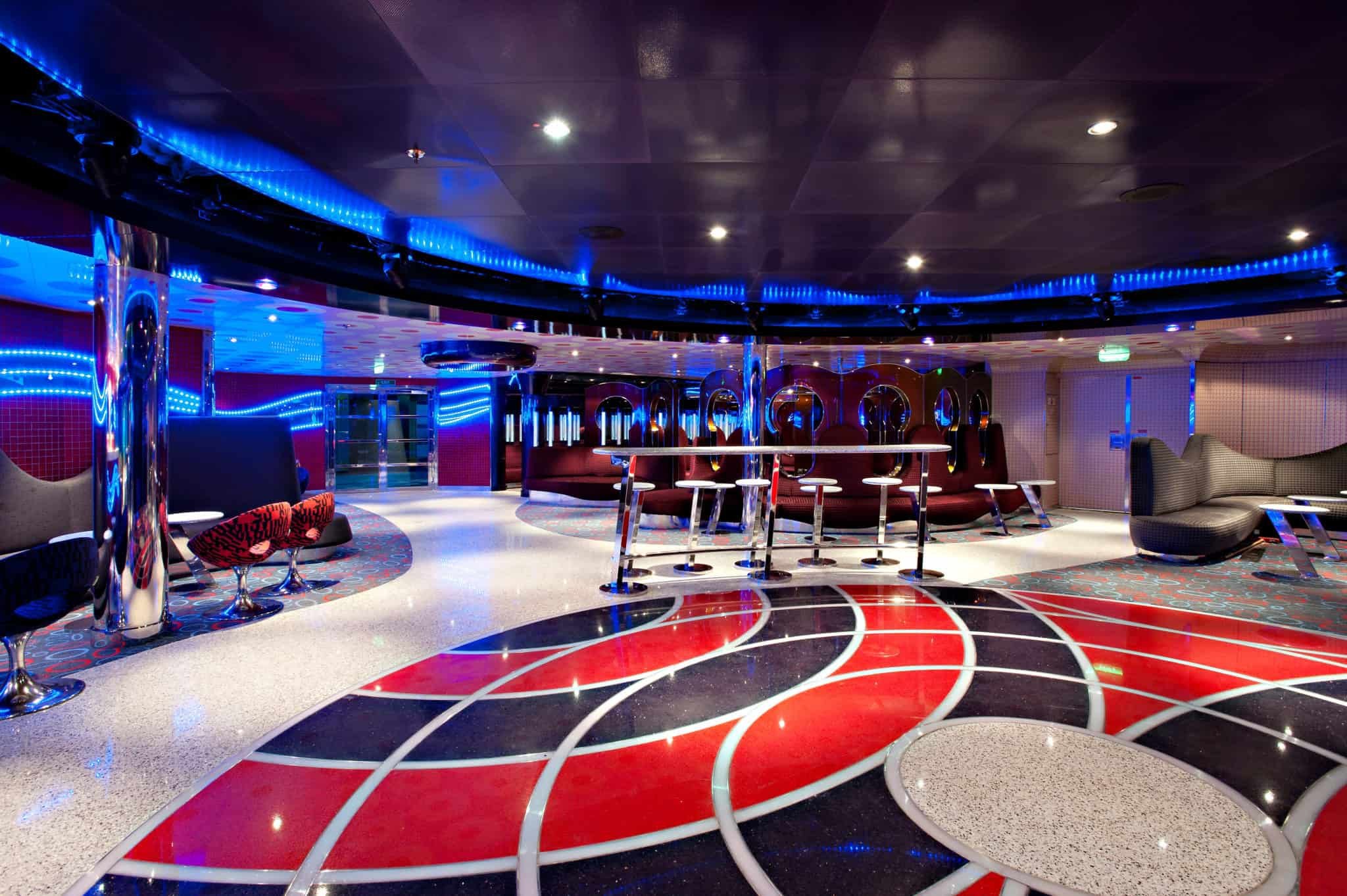 For the oldest group of kids, Club O2 is completely dedicated to the 15-17 year olds. Decorated in dance club style, there's usually a large dance floor, stools for sitting, lounge areas, and a bar for serving smoothies and sodas. Comfortable couches and loungers along with gaming stations round out the area.
Participants come and go as they please, however, the room and activities are always staffed with Carnival Crew to make sure everybody is following the rules and having a great time.
Hours of Club O2 lounge are:
Sea Days 12 pm-6 pm / 8:30 pm -12:30 am

Port Days 3 pm-6 pm / 8:30 pm -12:30 am
Outside of the Club O2 lounge, planned activities include movie nights under the stars, ping pong, basketball and other sports, and other fun surprises for teens.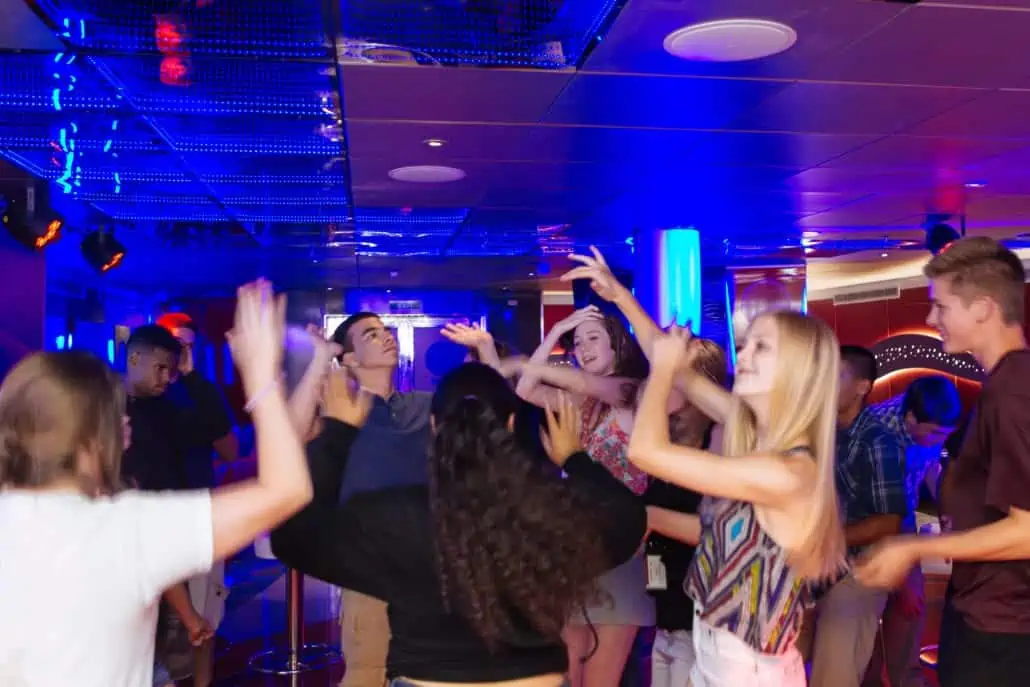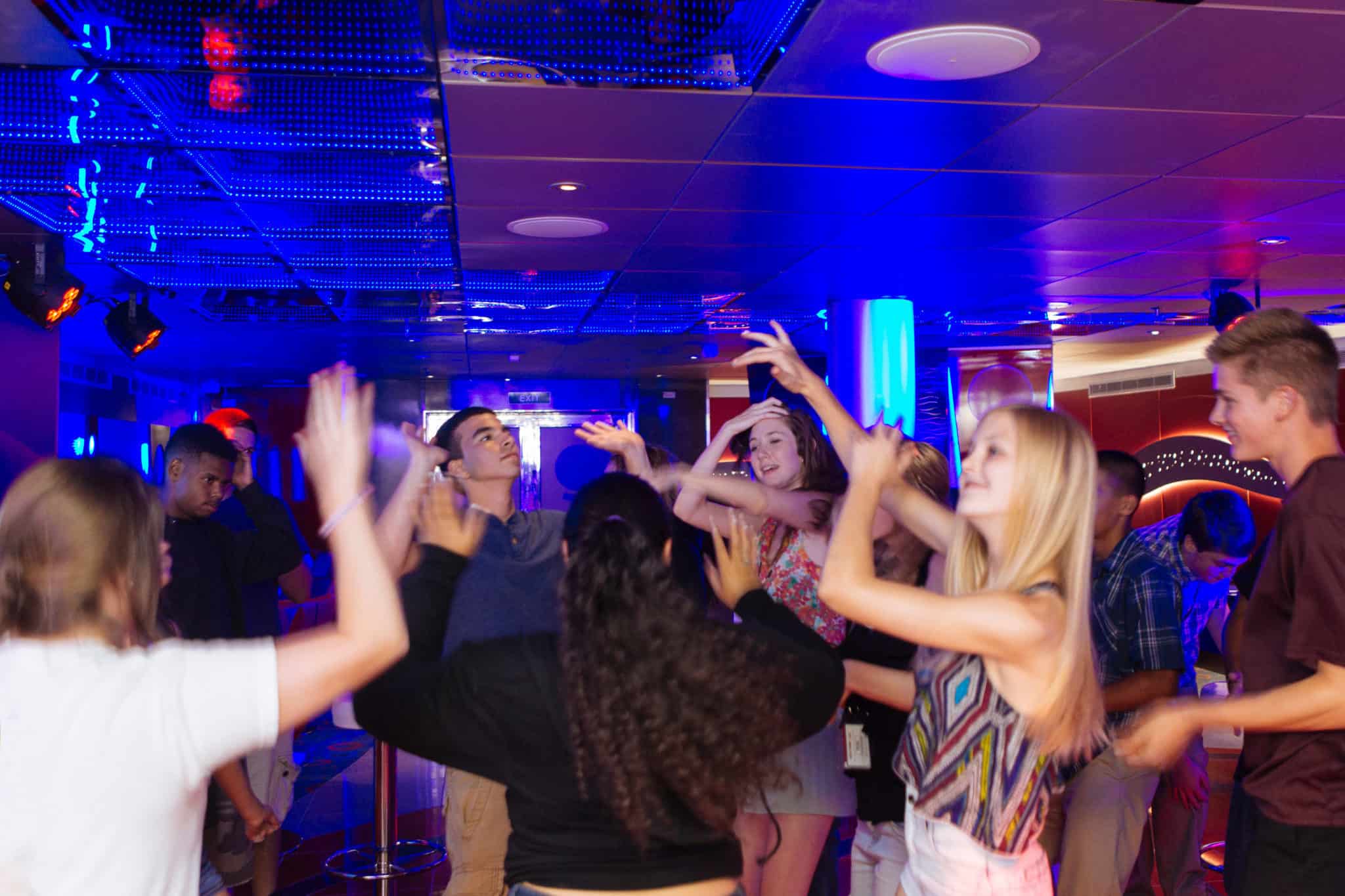 Carnival ships are known across the travel industry as being the best for families- and it shows with the awesome kids and teen spaces that they have created. However many activities your children or teens decide to participate in, they are guaranteed to have fun, make incredible memories, and enjoy every minute of their cruise.
This post was written by guest columnist Michael York.