Carnival Cruise Line is introducing a new program specifically aimed at its youngest cruisers. Thanks to a new partnership with the folks who brought you Zumba, the high-energy classes will get children moving, shaking… and have them ready for nap time!
What Is Zumbini?
Created by Zumba and Baby First, Zumbini offers classes which combine music and movement in ways specifically designed to keep the toddler set engaged. It features group sing-alongs, activities and the use of musical instruments, all under the guidance of Carnival's trained youth staff. Best of all: the program is free of charge.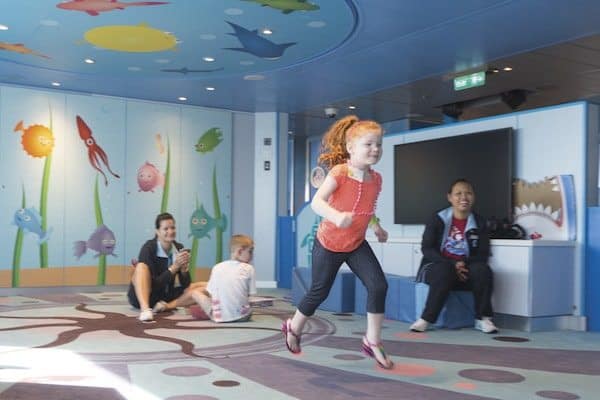 There will be two options, depending on the length of your sailing. On all trips, no matter how long or short, there will be 30-minute "drop-off" classes for Carnival Penguins. (For those not in the know, that would be kids between two and five years old.) And on trips lasting six days or more, there will be classes lasting between 30- and 45-minutes which are designed to be family friendly. They'll cater to children up to six years old and be focused on helping parents bond with their offspring.


"Carnival carries 800,000 children annually," says Chris Nelson, vice president of entertainment for the cruise line, "so we're always expanding and enhancing our onboard programming to provide even the youngest cruisers an unforgettable experience."
Alberto Perlman, CEO of Zumba, says the progression from adult-based classes to those aimed at children was a natural. "When we realized that Zumba was transforming the fitness community and turning rigorous dance and aerobic movements into fun, approachable and shareable experiences," he explains, " we saw the potential to make classes specific to families and children."
About Carnival's Youth Programs
Carnival has long been an industry leader when it comes to the various ways in which they keep the children of their adult cruisers entertained. Their youth program is designed for kids of all ages, with Camp Ocean catering to the youngest cruisers in three divisions: Penguins (2-5 years old), Stingrays (6-8 years old) and sharks (9-11 years old). Circle C deals with the 12-14 year old set, while Club 02 aims specifically at those 15-17 years old.
"We knew Carnival was the perfect partner to take Zumbini seaside," says Jonathan Beta, CEO of Zumbini, "and can't wait to give Carnival's guests the ultimate bonding experience and a new way to Choose Fun!"