There are a lot of questions out there surrounding what guests can and can't bring onboard a cruise ship in regard to drinks. So, we've broken things down for the ultimate cruise beverage guide.
What you can bring onboard on embarkation day: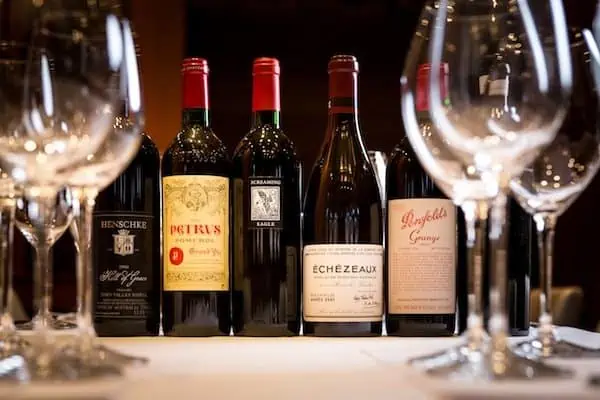 Carnival Cruise Line: Carnival has one of the loosest beverage policies of all cruise lines, allowing each guest to carry on a maximum of 12 sealed 12 oz cans or cartons of a non-alcoholic beverage (e.g., sodas, juices, milk, or sparkling water) – a policy that most cruise lines have eliminated. Also, each adult (21+) guest may carry on one 750 mL bottle of wine or champagne. A $15 corkage fee will apply at bars, dining rooms, and specialty restaurants.
Royal Caribbean: For Royal Caribbean, no beer, liquor, or non-alcoholic beverages are allowed to be brought onboard. However, a limit of two 750 mL bottles of wine or champagne per stateroom can be carried on. A $15 corkage fee may apply.
Norwegian Cruise Line: Norwegian also prohibits its guests from bringing any beverages onboard, with the exception of carrying on bottles of wine or champagne as well as factory-sealed purified or distilled water for medical devices or infant formula. Norwegian charges a $15 corkage fee for 750 mL bottles and $30 for a 1,500 mL Magnum bottle.
Disney Cruise Line: Disney is unique in that it allows each adult guest to bring two 750 mL bottles of wine or champagne or a six-pack of 12 oz beers onboard. A $25 corkage fee applies. While Disney's website does not clarify its policy about bringing onboard items like soda, soda is available free of charge at select locations onboard as well as in the dining rooms.
MSC Cruises: While MSC's website is unclear regarding its policies, from what we can gather MSC seems to have the strictest policy of all. No beverage of any kind – not even a bottle of wine or champagne – can be brought onboard. Exceptions are only made for medically necessary reasons, such as distilled water needed for medical devices or infant formula.
Holland America Line: Like many lines, Holland America allows the carry-on of 750 mL bottles of wine or champagne by adult guests. However, uniquely, the first bottle will not be subject to a corkage fee. Any additional bottles after the first, though, will incur an $18 corkage fee. This is per guest, not per stateroom. Other alcohol is not permitted to be brought onboard.
Princess Cruises: Princess allows one 750 mL bottle of wine or champagne per adult guest. If consumed in your stateroom, there's no fee. However, if you want to enjoy it at dinner or in a restaurant, there's a $15 corkage fee.
Celebrity Cruises: Celebrity allows up to two 750 mL bottles of wine per stateroom to be carried on. These are subject to a corkage fee, the amount of which is not specified on Celebrity's website.
Distilled Water
Almost every cruise line also allow distilled water to be brought onboard (in your carry-on only) for those with medical needs such as use of a CPAP machine or for baby formula. Regardless, it's best to inform the cruise line or your travel agent beforehand that you'll be bringing this item.
Coolers
Most cruise lines will allow carry-on of a small, personal-sized cooler – no bigger than 12x12x12 inches in size – for packing of special needs items such as medicine, breast milk, etc. Again, it's best to inform the cruise line in advance if you plan to bring this.
What's Available Onboard
Cruise ships offer water, lemonade, tea, coffee, and juices free of charge. Bottled water, sodas, energy drinks, sports drinks, specialty coffees and hot teas, coconut water, as well as items such as milkshakes and smoothies are an extra charge – except soda on Disney which is included. Alcoholic drinks are also extra, in case there was any doubt. However, most cruise lines sell all-inclusive beverage packages (or offer them as free incentives) for those interested.
Purchasing Alcohol in Port
Cruisers love to purchase liquors and goodies in ports of call because they are often duty-free. However, keep in mind that you have to turn in any alcohol purchases to the ship until the end of your cruise. The ship will hold onto your alcohol for you – usually until the morning of disembarkation or the night before. Then you can retrieve it before debarkation. (Just don't forget about it!)
Purchasing Alcohol at the Ship's Gift Shop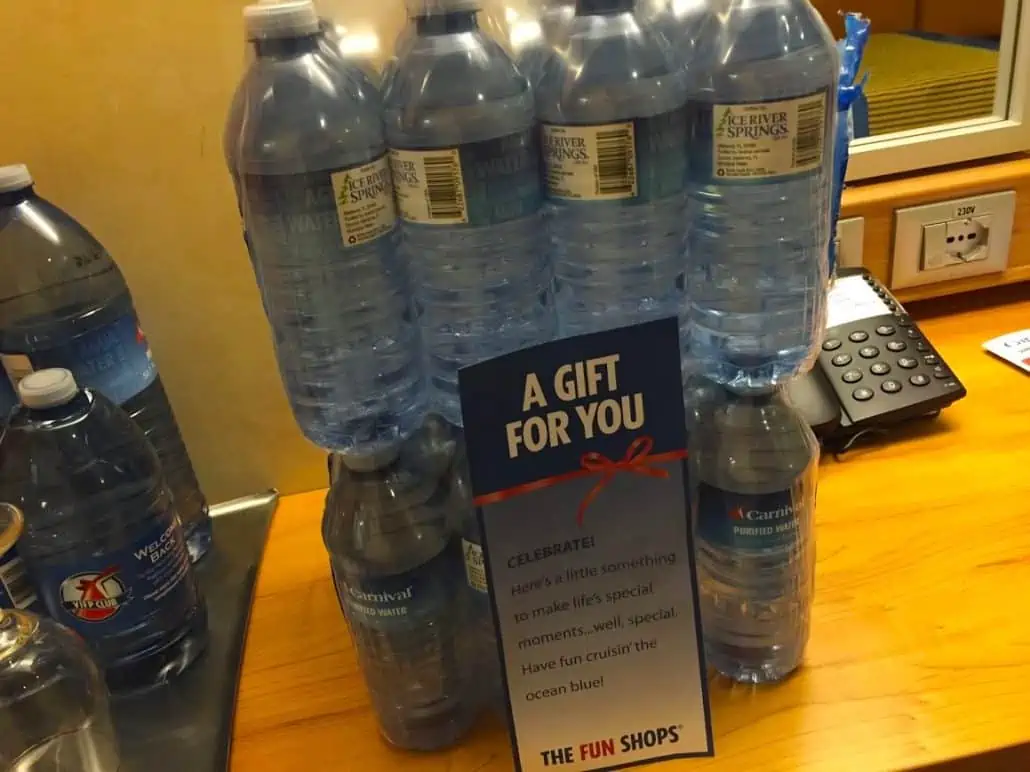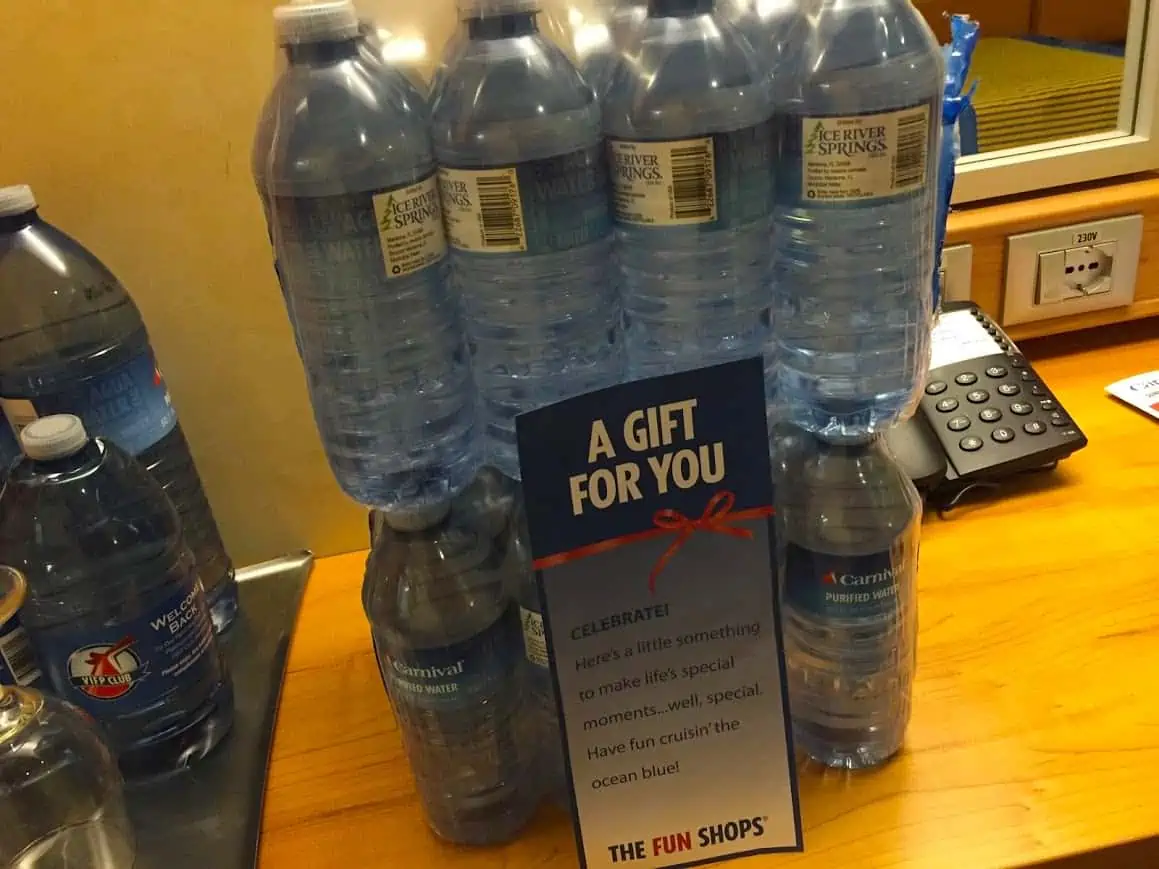 Onboard: If you wander into the ship's duty-free liquor store and find yourself at the checkout counter with some booze, expect the same policies as if you were purchasing alcohol in port. Your alcohol will be held for you until the end of your cruise, at which point you can collect it.
Online: If you pre-order your alcohol online before your cruise for delivery to your room, that alcohol must be consumed on the cruise. Any pre-ordered liquor must be (responsibly) enjoyed inside the stateroom. Bottles of wine or champagne ordered this way have a little more flexibility, as you can take those to the dining room or steakhouse and the waiters will serve it to you while you eat. Otherwise, the same in-stateroom rule applies.
Special Requests
If you desire to bring your own products onboard due to a food allergy or dietary restriction, you'll need to contact the cruise line directly, or have your travel agent do this for you. Some cruise lines may allow it with advanced notice, while other cruise lines may prefer that you notify them and they will stock the ship with what you need instead. Remember, cruise lines are always happy to accommodate special dietary needs for each and every cruiser with advanced notice.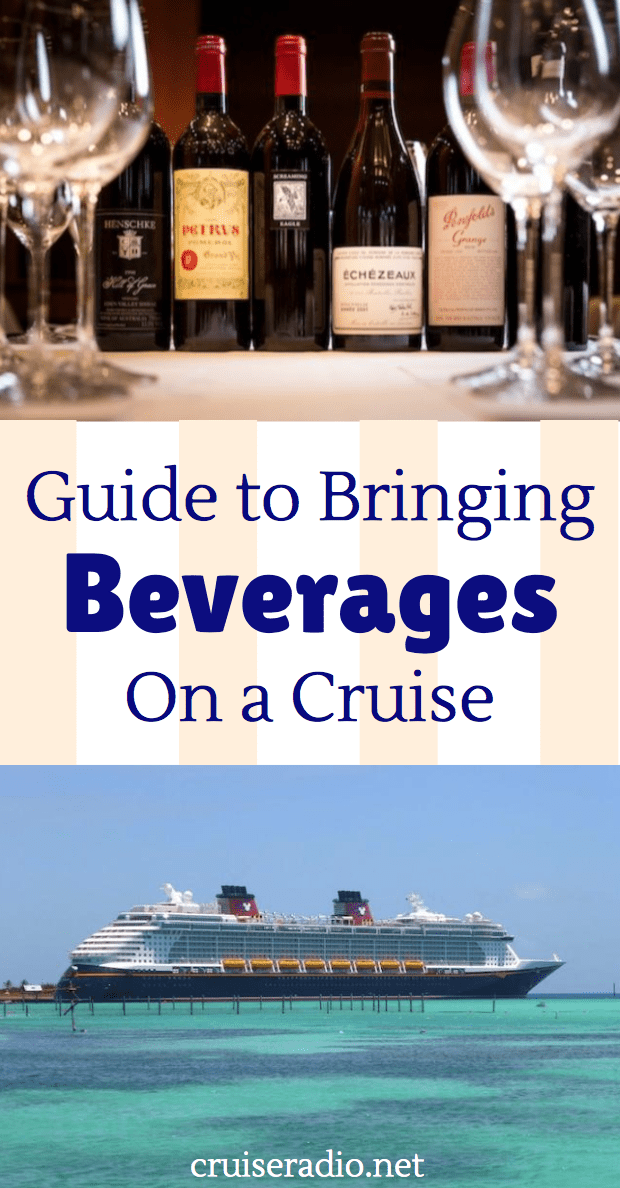 SaveSave