Over the weekend, strong winds caused Norwegian Prima's mooring lines to snap, breaking free from Zeebrugge Port. The ship drifted away and lost two gangways, fortunately, no one was injured.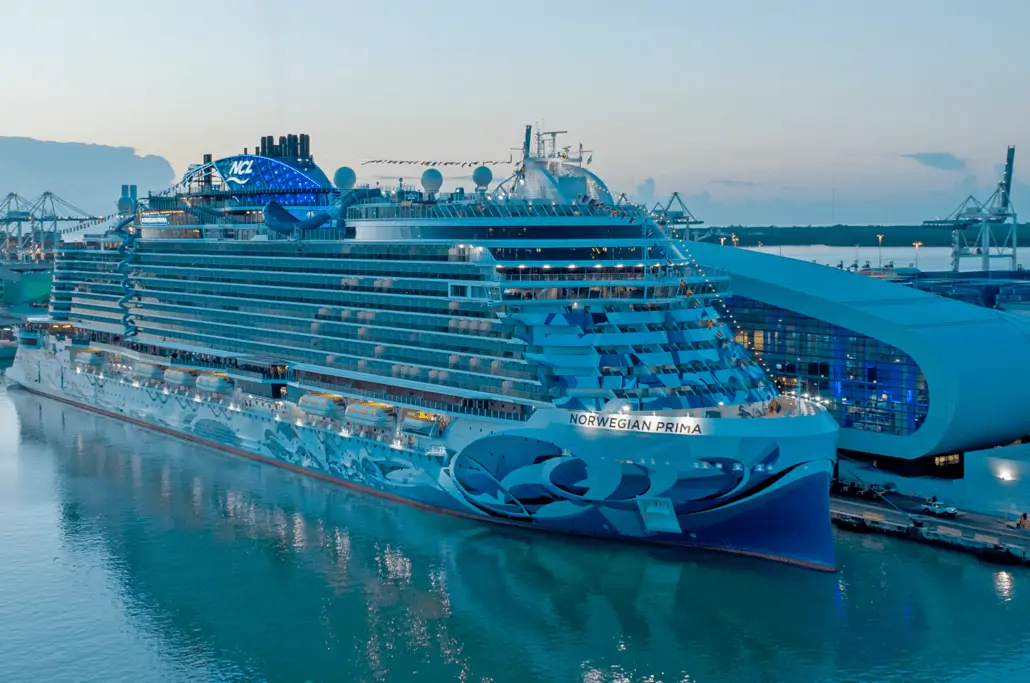 After enjoying stops in Iceland, Norway, and Holland, Norwegian Cruise Lines' newest ship stopped at the port of Zeebrugge in Bruges, Belgium.
Due to inclement weather that was accompanied by strong gusts of wind traveling at speeds of up to 50 miles per hour, the mooring lines that anchored the cruise ship to the dock snapped and eventually dragged its two gangways into the ocean. The incident occurred at around 2:45 PM in the afternoon.
The spokesperson for the port, Gert Ickx, was quick to assure the public that no one was affected by these events. Most cruisers had already disembarked and explored the city while only a few passengers remained onboard. "Fortunately, more than 2,000 passengers were out on land," he said.
Joel Meek, one of the passengers who had just returned to the dock by bus, recounts how they were all instructed to remain where they were until the risks were averted. "They immediately started screaming and halting everyone from boarding, having everyone stay on the buses. They then sent us back to the terminal to wait while they figured out how to fix it," he wrote on Twitter.
After the cruise ship broke free from its mooring, three tugboats worked together and brought the massive 142,500-ton vessel back into position.
Once the vessel was secure, shorter walkways were employed, allowing the passengers to board by 5:15 p.m. Despite the incident, Norwegian Prima was able to set sail at around 7 p.m. that same evening as scheduled.
It arrived at Southampton, U.K. according to plan while its next sailing will proceed unaffected. Authorities plan on retrieving the fallen gangways later.
Go Deeper: Norwegian Prima Dining, Outdoor Spaces