Foodies looking for dishes with "southern swag" will be thrilled to learn that award-winning chef Edouardo Jordan has joined Holland America Line's Culinary Council.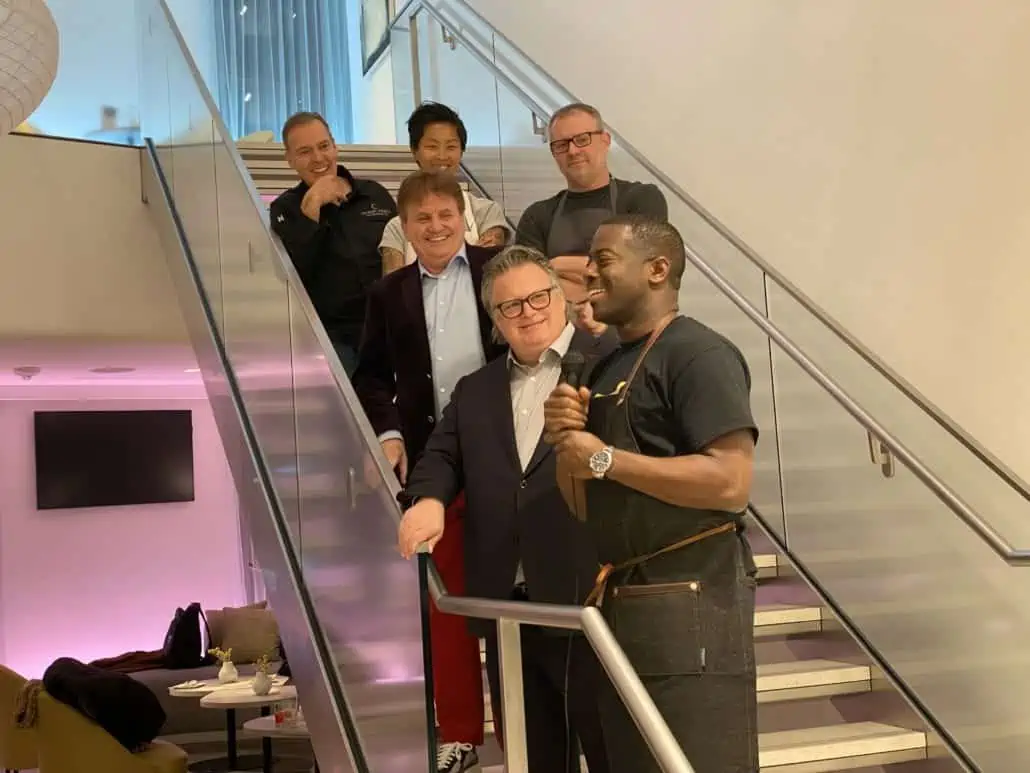 Get Ready For Some Comfort Food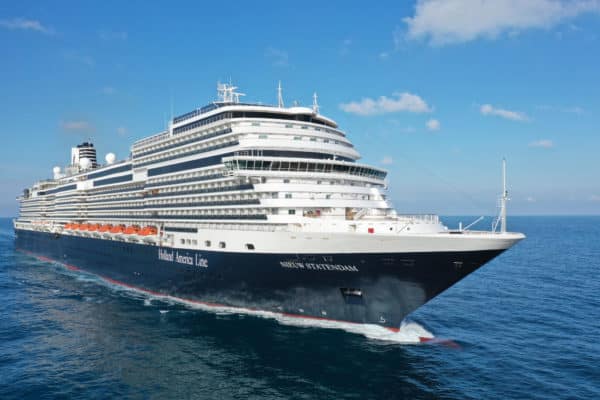 Jordan is well known (and loved) among Seattle diners who've made his three local restaurants — Salare, JuneBaby and Lucinda Grain Bar — hits. As it happens, Holland America Line happens to call Seattle home, so it's not entirely surprising that this new partnership came to fruition.
In introducing Jordan to invited guests at a posh event at Nordstrom's in midtown Manhattan, Holland America Line president Orlando Ashford's excitement was evident. He pointed out that there are seven wonders of the world, and the cruise line's Culinary Council currently has seven chefs, but added "That wasn't enough. We needed eight!"
Turns out Ashford had heard about the chef's legendary fried chicken, served each Sunday at his JuneBaby restaurant, but wasn't able to get a reservation. The exec joked that he eventually realized he had only one option: "I told myself, 'If I can't get to the chicken, I'll just hire the guy!'"
Jordan admits that he'd met Ashford several times "without really realizing who he was. But we eventually sat down and had some conversations, and he said, 'I'd like to invite you to be part of the Council."
What The Chef Brings To The Table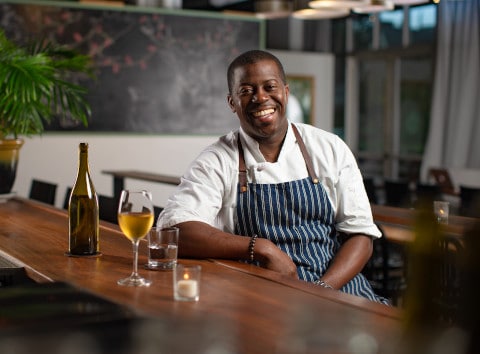 Asked to pick a dish that best represents him and the story he wants to tell with his food, Jordan admits it's tough. "There are so many dishes on our menu that represent the history of southern food and soul food," he shares. But among his favorites are oxtails, in part because they remind him of his mother's cooking. "She'd put them in her crockpot with some potatoes and some vegetables, come back five hours later and we'd have dinner."
And yes, those oxtails will be one of the chef's items incorporated into the Holland America menus. "We also have a black-eyed pea salad that we're working on," he previews. "We're doing some of the fried chicken on the ship. We also have a lot of rice dishes, because rice has been a very important part of African-American and African history with food."
The event at which Jordan's addition to the team was announced kicked off with a cocktail hour during which guests munched on the chef's pimento cheese tartlet and as well as oysters prepared by fellow Council member Ethan Stowell. This very happy hour was followed up by a top-notch meal at Stowell's new restaurant, Wolf, located on the second floor of New York City's Nordstrom's.
Watch Video