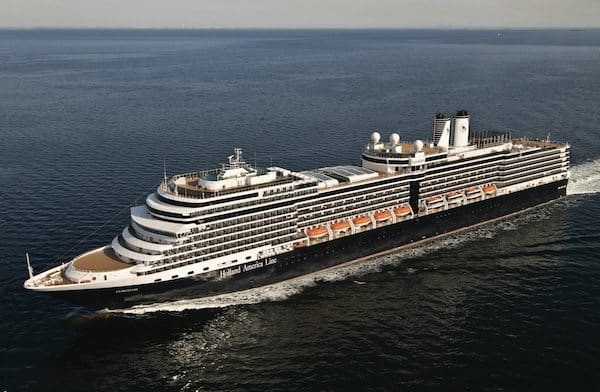 Those looking to plan ahead for a Holland America cruise can take advantage of the Ready Set Sail promotion featuring prepaid gratuities, reduced deposits, and reduced rates on nearly all of the line's worldwide itineraries. Guests that book a cruise by June 14, 2018 will be eligible for the offer, and those who book a suite will receive up to $300 in onboard spending money.
All cruises between September 1, 2018 and August 1, 2019, excluding Grand Voyages and Grand Voyage segments are eligible for the promotion. Prepaid gratuities cover the service charge, and guests can pay 50 percent deposits. Depending on the cruise length, guests staying in suites will receive up to onboard spending money, too. They can use this money to enjoy a variety of shipboard experiences and amenities, like spa treatments, gift shop purchases, shore excursions, drinks, or dinner at a specialty restaurant.
By booking with Ready Set Sail, cruisers enjoy fare savings and can sail all over the world while taking advantage of the promotion.
For more information, visit hollandamerica.com.