Holland America has announced a robust cruising schedule for the 2023-2024 winter season on the west coast.
The line will be offering 39 departures to Mexico, Hawaii, the Pacific Coast, and the Panama Canal, all sailing either roundtrip from San Diego or to/from the southern California port. Bookings are now open for these voyages.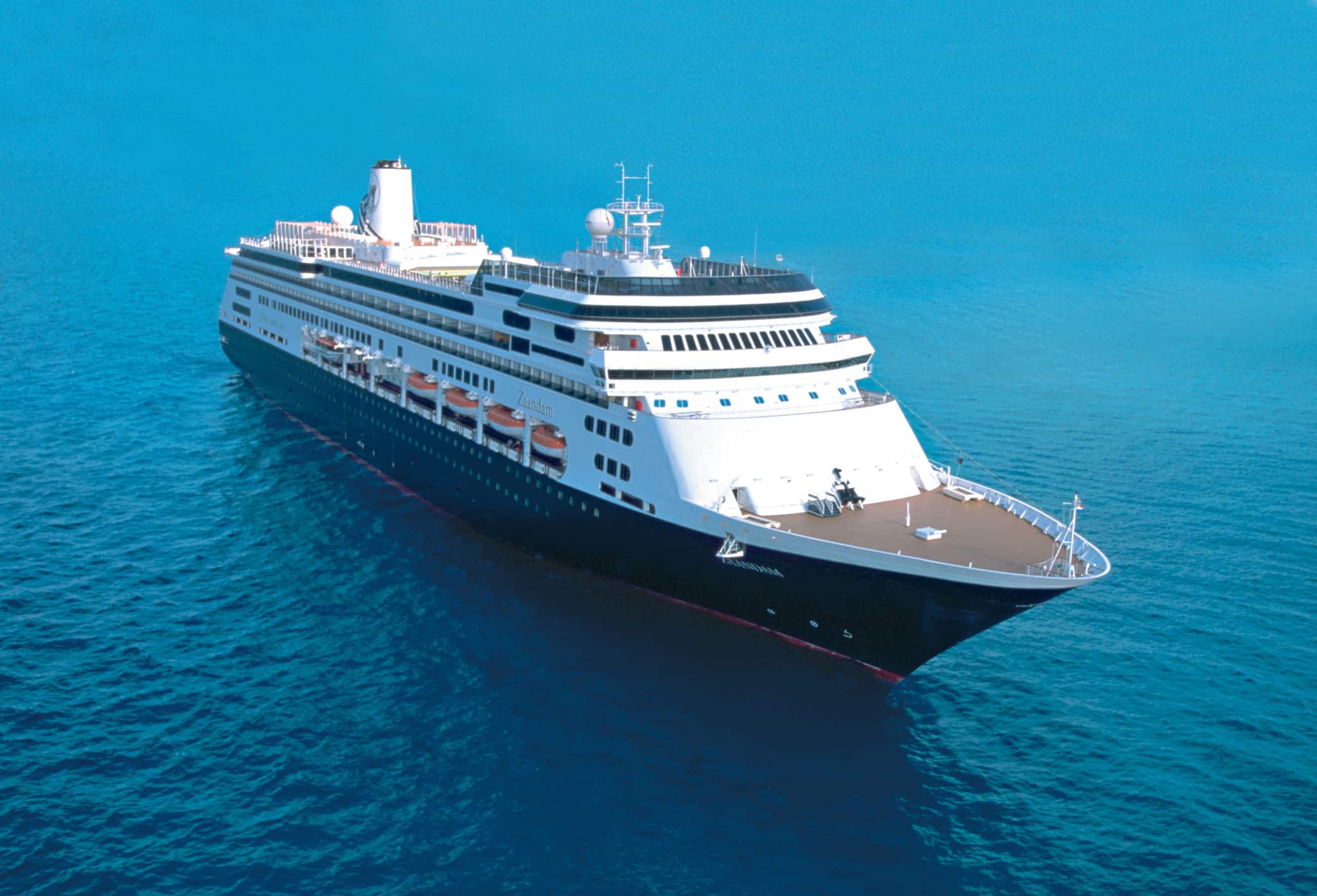 "San Diego is an important homeport for Holland America Line, both from a drive-to market and for guests who fly in, and it's important for us to be able to offer cruises to a variety of destinations," said Beth Bodensteiner, chief commercial officer, Holland America Line. "Our West Coast itineraries have been meticulously designed to showcase the best of each region, and we took extra time crafting the solar eclipse cruises so they are perfectly aligned to give our guests a total view. We expect them to book up quickly, so those who are interested shouldn't delay."
Two Solar Eclipse Voyages
Zaandam will depart March 30, 2024 on a 14-day Solar Eclipse Cruise roundtrip from San Diego, and will be positioned for a total view of the eclipse as it tracks over Mexico. The ship will be in Mazatlán on eclipse day, which is April 8, 2024.
Koningsdam will offer a 22-day Solar Eclipse Cruise, which positions the ship along the coast of Mexico for a total view before crossing the Pacific Ocean to Hawaii. The San Diego to Vancouver itinerary departs April 5th and heads south to Cabo San Lucas before spending the day at sea on April 8th for the eclipse. Koningsdam will then stop in Puerto Vallarta before crossing over to Hawaii.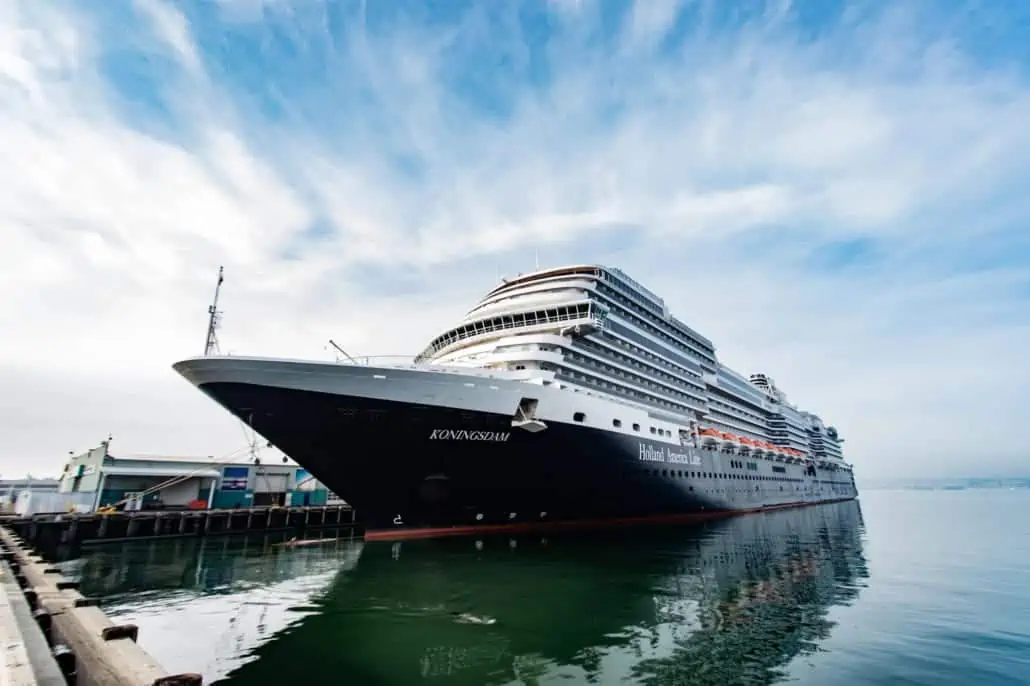 Baja Peninsula & Sea of Cortez
Volendam will offer a 12-day Historic Baja & Sea of Cortez cruise departing December 10, 2023, exploring various ports along the Baja Peninsula include La Paz, Loreto, and Puerto Vallarta. The roundtrip San Diego journey follows in the footsteps of ports visited by author John Steinbeck and biologist Ed Ricketts in 1951, when they collected marine specimens on an expedition that eventually resulted in two books about their experiences.
MORE: A Month of Norwegian Joy Sailings Canceled For Dry Dock
Season Highlights
Mexico
All Mexico voyages are roundtrip from San Diego on Koningsdam, Volendam, and Zaandam
All seven-day Mexican Riviera sailings feature Puerto Vallarta, Mazatlán, and Cabo San Lucas
The 10, 11, and 12-day itineraries include the ports on the seven-day sailings, plus a combination of Guaymas, Loreto, Manzanillo, Pichilingue (La Paz), Santa Rosalia, Topolobampo, and Zihuatanejo.
One five-day cruise calls at Ensenada and Cabo San Lucas
Hawaii
Cruises to Hawaii are aboard Koningsdam and Volendam.
Itineraries are roundtrip from San Diego or Vancouver, or between San Diego and Vancouver.
Circle Hawaii voyages range from 16 to 18 days. 17-day roundtrip from Vancouver with calls at Lahaina, Hilo, Honolulu Kona and Nawiliwili, all in Hawaii. The 17-day roundtrip from San Diego also includes Ensenada. 16-day calls at Lahaina, Hilo, Honolulu, Kona, and Ensenada. 18-day calls at Lahaina, Hilo, Honolulu (overnight), Nawiliwili, Kona, and Ensenada.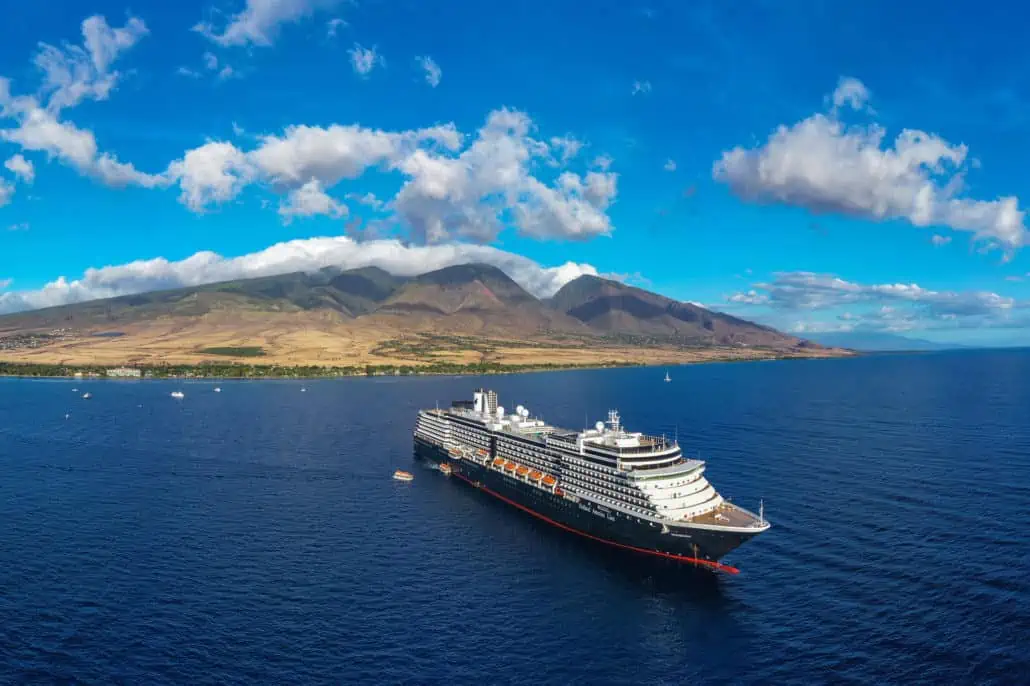 Pacific Northwest and Coastal
Six ships will cruise along the U.S. west coast: Eurodam, Koningsdam, Nieuw Amsterdam, Noordam, Volendam, and Zaandam.
Itineraries are roundtrip from San Diego or Vancouver, or between San Diego and Vancouver.
Two one-day Pacific Northwest getaways in October and May between Vancouver and Seattle offer a quick taste of Holland America aboard Eurodam.
Pacific Coast itineraries are four and five days. The four-day offers a call at Avalon, California; Astoria, Oregon; or three days at sea. The five-day cruises visit a combination of Monterey, Santa Barbara, and San Francisco, California plus Victoria, British Columbia.
Classic California Coast and Wine Country and Pacific Northwest itineraries are six or seven days. Ports include a combination of Monterey, Santa Barbara, San Francisco, Victoria, and Ensenada.
A special five-day itinerary roundtrip from Vancouver on April 30th calls at Ketchikan, Alaska and Prince Rupert, British Columbia.
Panama Canal
Four ships transit the Panama Canal: Eurodam, Nieuw Amsterdam, Volendam, and Zaandam.
Cruises sail between Vancouver, Seattle, or San Diego and Fort Lauderdale, Florida.
Transits range from 14 to 22 days and include calls in Aruba, California, Canada, Colombia, Costa Rica, Guatemala, Mexico, Nicaragua, Panama, and Turks and Caicos.
Most Panama Canal cruises include a call at Half Moon Cay, Holland America's private island in the Bahamas.
Guests enjoy a daylight transit of the canal, with commentary on the open decks detailing how it was constructed.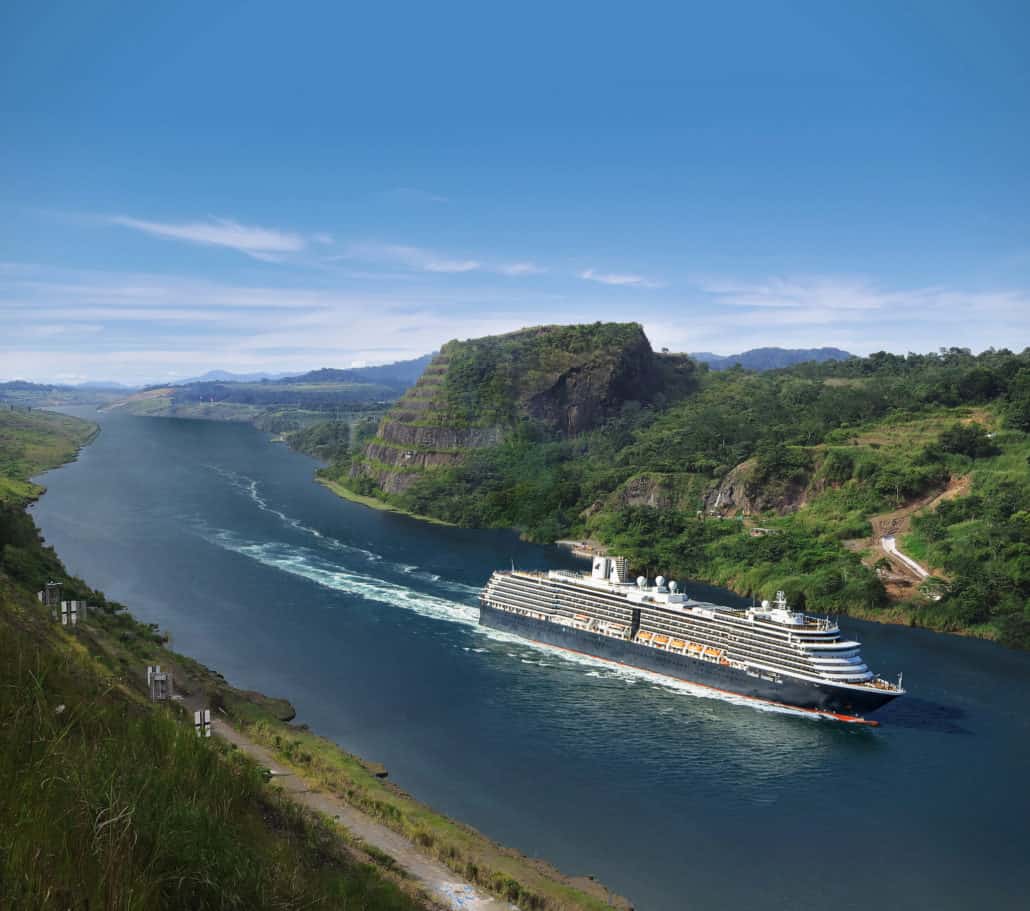 Collectors' Voyages
Many of these voyages can be extended into Collectors' Voyages by combining two non-repeat itineraries, up to 32 days long.
READ NEXT: Smallest to Largest: Holland America's 11 Ships By Size