Holland America Line has announced that from September 2024 through May 2025, it will be operating west coast voyages from two homeports: San Diego, California and Vancouver, British Columbia.
Five ships will operate 42 individual cruises in total, ranging from four to 21 days long. The sailings, which will either be roundtrip or go from one port to the other, will visit places including Mexico, Hawaii, the Panama Canal, and the California coast.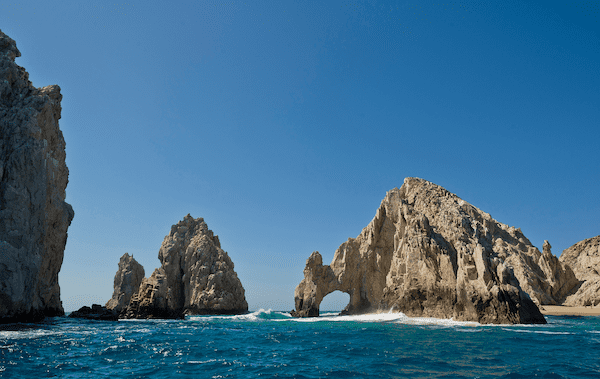 For the 2024-2025 season, Holland America is featuring more Panama Canal Collectors' Voyages that begin with a Hawaii cruise and expand the canal transit experience to the eastern Caribbean. Many other sailings can also be extended into Collectors' Voyages, ranging from 14 to 31 days.
Mexico Highlights
Two ships offering Mexico itineraries: Koningsdam and Zaandam
All Mexico voyages are roundtrip from San Diego
Seven-day Mexican Riviera voyages to Puerto Vallarta, Mazatlán, and Cabo San Lucas
Seven-day Baja Peninsula and Sea of Cortez cruises to La Paz, Loreto, and Cabo San Lucas
10-day Mexican Riviera and Sea of Cortez itinerary to all five ports on the seven-day cruises; the 11-day adds Manzanillo, Mexico
Hawaii Highlights
Cruises to Hawaii are aboard Koningsdam and Zaandam
Itineraries are roundtrip from either San Diego or Vancouver
16-day Circle Hawaii from San Diego to Honolulu, Lahaina, Hilo, and Kona, plus Ensenada, Mexico
17-day Circle Hawaii from Vancouver to Nawiliwili, Lahaina, Hilo, Honolulu (overnight), and Kona; the 17-day from San Diego features a one-day call at Honolulu and adds Ensenada
18-day Circle Hawaii from San Diego to Lahaina, Hilo, Honolulu (overnight), Nawiliwili, Kona, and Ensenada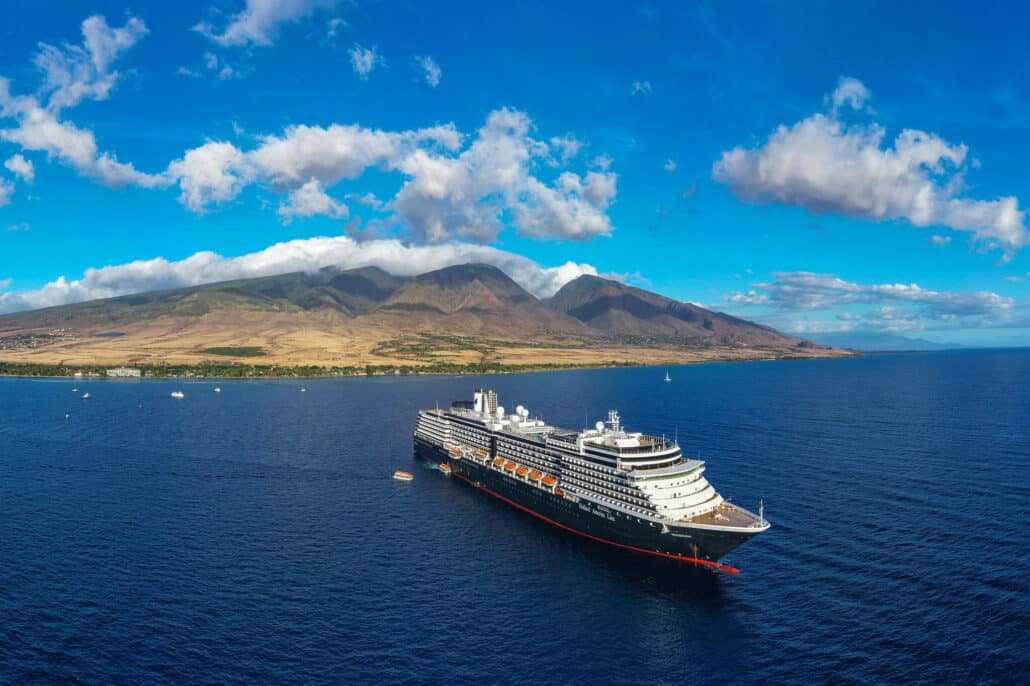 MORE: Princess Cruises Details New Enchanted Princess Dining Venues & New Seafood Restaurant
Pacific Northwest and Coastal Highlights
Five ships will cruise along the west coast of the U.S. for the season: Eurodam, Koningsdam, Nieuw Amsterdam, Westerdam, and Zaandam
Itineraries are roundtrip from San Diego or Vancouver, or go from one to the other
Pacific Coastal itineraries are four and five days and sail between San Diego and Vancouver. The four-day visits Avalon or Santa Barbara, and the five-day visits San Francisco with a late-night departure.
Classic California Coast is seven days from San Diego and calls at Avalon or Santa Barbara, plus San Francisco (overnight) and Ensenada, Mexico.
Wine Country and Pacific Northwest is from San Diego to Vancouver. The six-day includes Avalon and San Francisco, while the seven-day adds an overnight at San Francisco; Astoria, Oregon; and Victoria, British Columbia
A four-day roundtrip from Vancouver on April 22, 2025 visits Seattle and Victoria
Several one-day "Pacific Northwest" getaways between Vancouver and Seattle offer a quick taste of Holland America Line.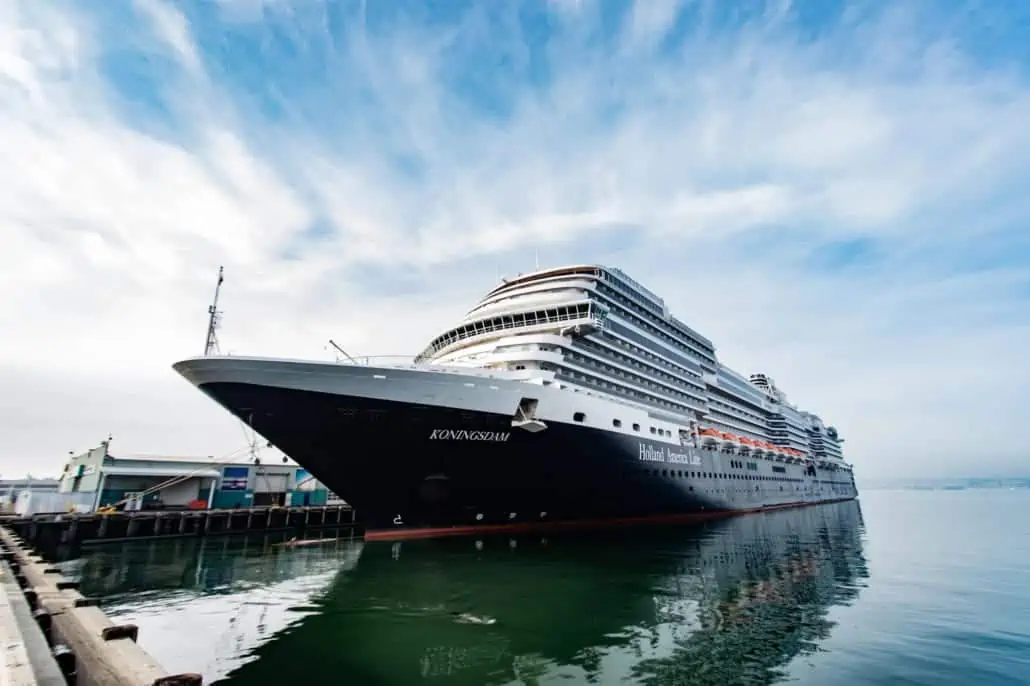 Panama Canal Highlights
Three ships will transit the Panama Canal: Eurodam, Nieuw Amsterdam, and Zaandam
Cruises go between Vancouver, Seattle, or San Diego and Fort Lauderdale.
Guests enjoy a daylight transit of the Panama Canal, with commentary on the open decks detailing the canal and its locks.
Transits range from 14 to 21 days and include a combination of calls in Aruba, California, Canada, Colombia, Costa Rica, Guatemala, Mexico, Panama, and Turks and Caicos.
Many Panama Canal voyages include a call at Holland America's private island in the Bahamas, Half Moon Cay.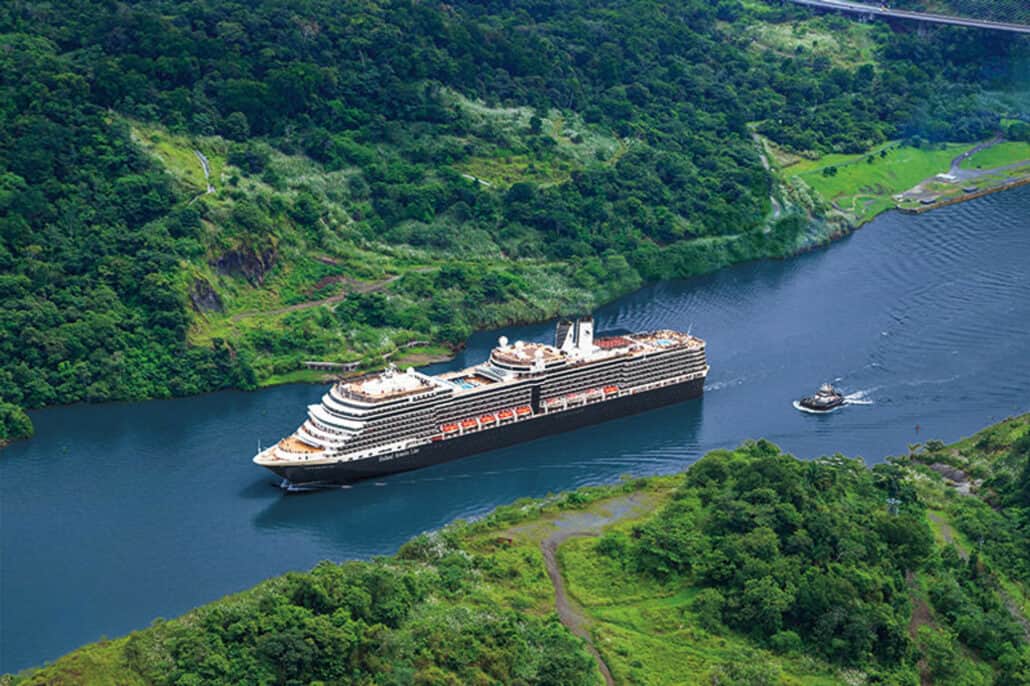 Early Booking Bonus Offer
Bookings for Holland America's 2024-2025 west coast season are now open. For a limited time, those who book one of these new sailings with the Have It All package will receive the added perk of free gratuities, as well as free upgrades to the Elite Beverage Package and Premium Wi-Fi.
Guests can also take advantage of the Mariner Society Early Booking Bonus, where loyalty members can get up to $400 in onboard credit per cabin on select voyages. Cruises must be booked by June 22, 2023 to receive this bonus.
READ NEXT: Carnival Cruise Line Increases Pricing For Some Fun Shop Items