Holland America Line has added new guest accommodations at their McKinley Chalet Resort hotel in Denali National Park. The 99-room addition will feature the resort's first-ever junior suites, and is expected to be open for the 2019 summer Alaska cruising season, where guests can visit the resort during a Land+Sea Journey.
The 55 new junior suites are an extension of Holland America's overland Alaska experience to Denali, which includes the resort hotel and Denali Square – a gathering area for relaxing, dining, shopping, and enjoying music and entertainment. The addition will be just west of Denali Square, with views of Mt. Healy and Denali National Park.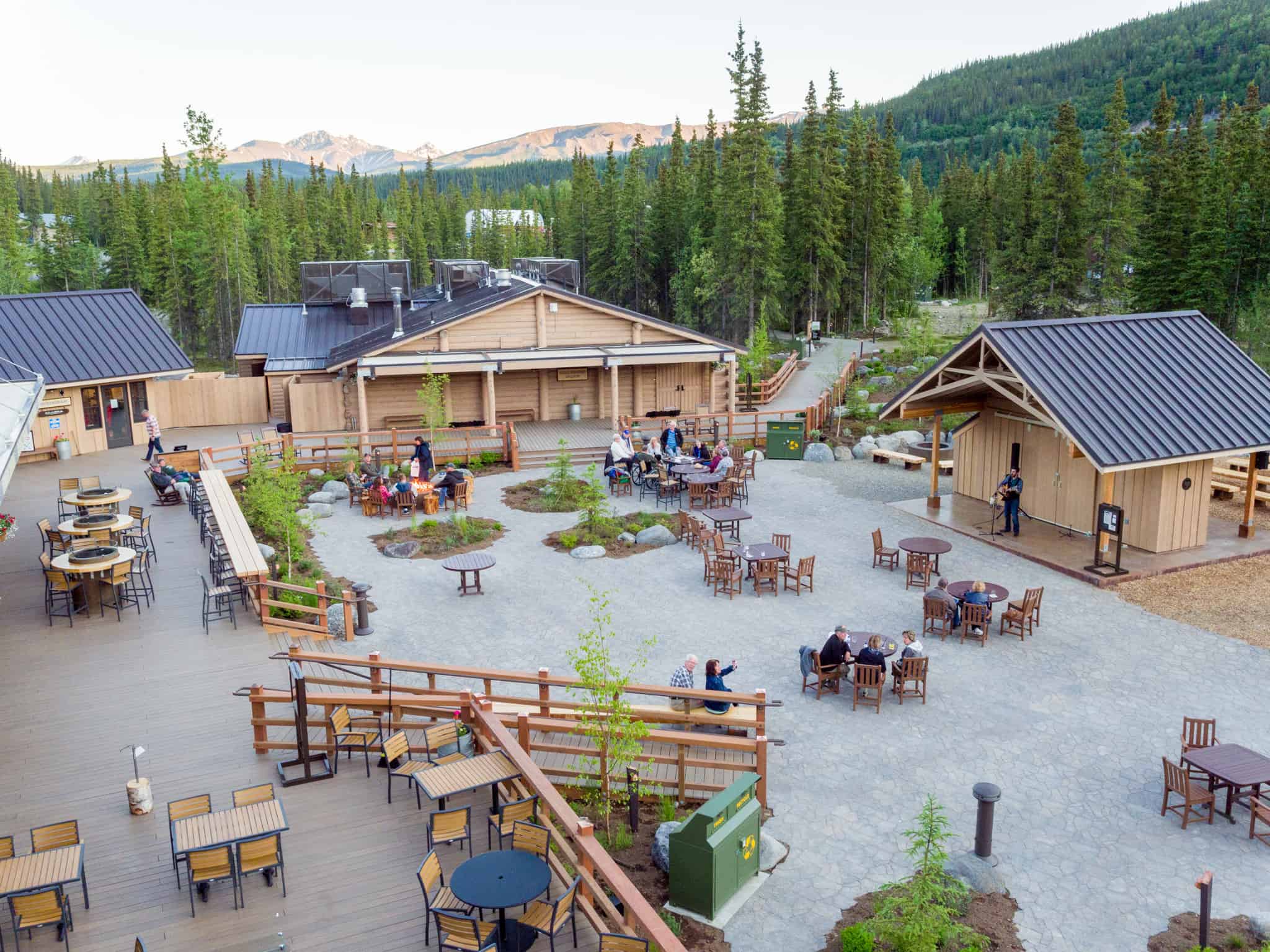 The three-story project will feature both junior suites and standard rooms with rustic-chic décor. All junior suites have balconies, and each floor of the addition will have an open-air lobby with cozy furniture. The third floor will have open public deck space with tables and loungers for enjoying the stunning scenery.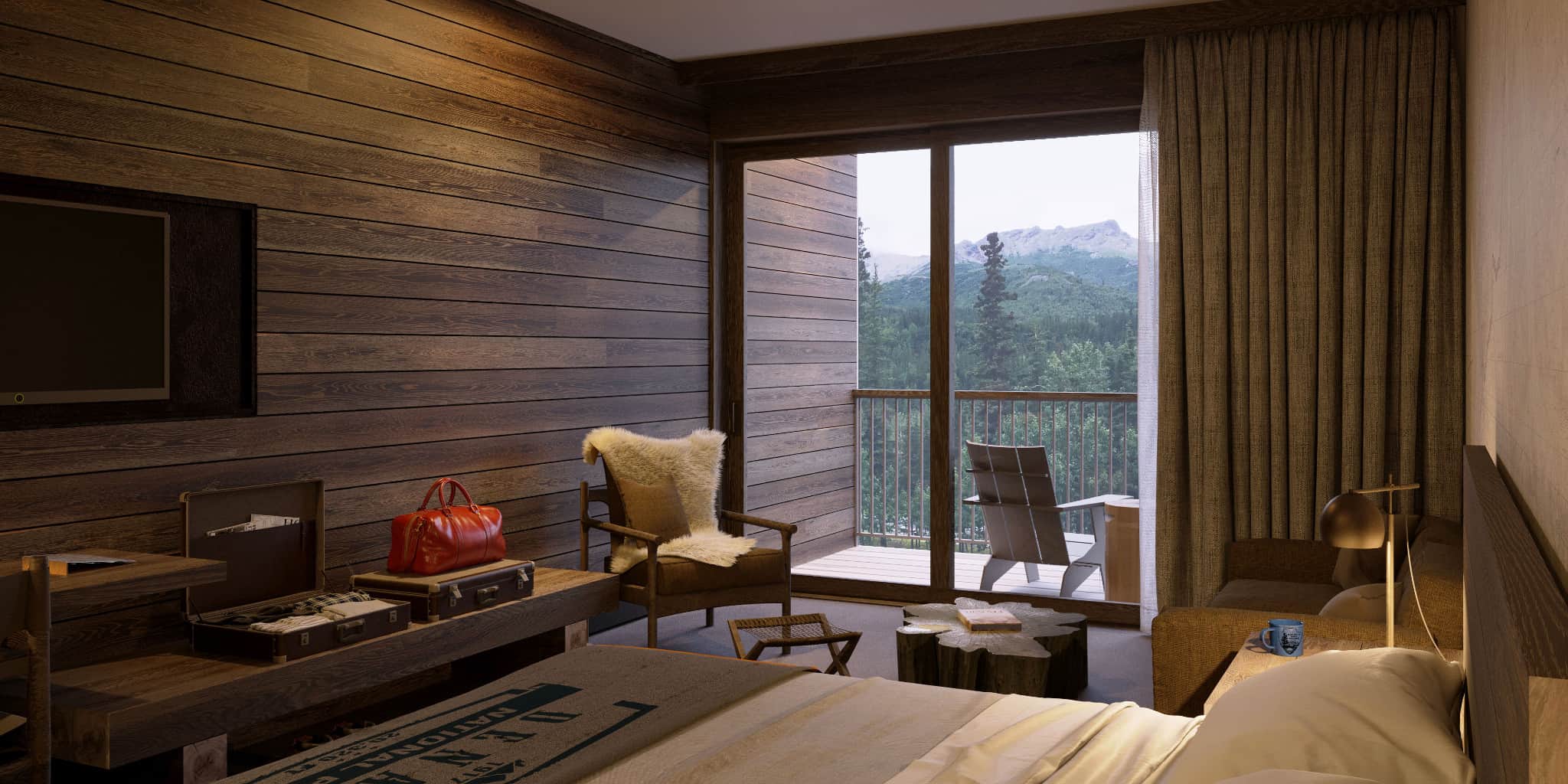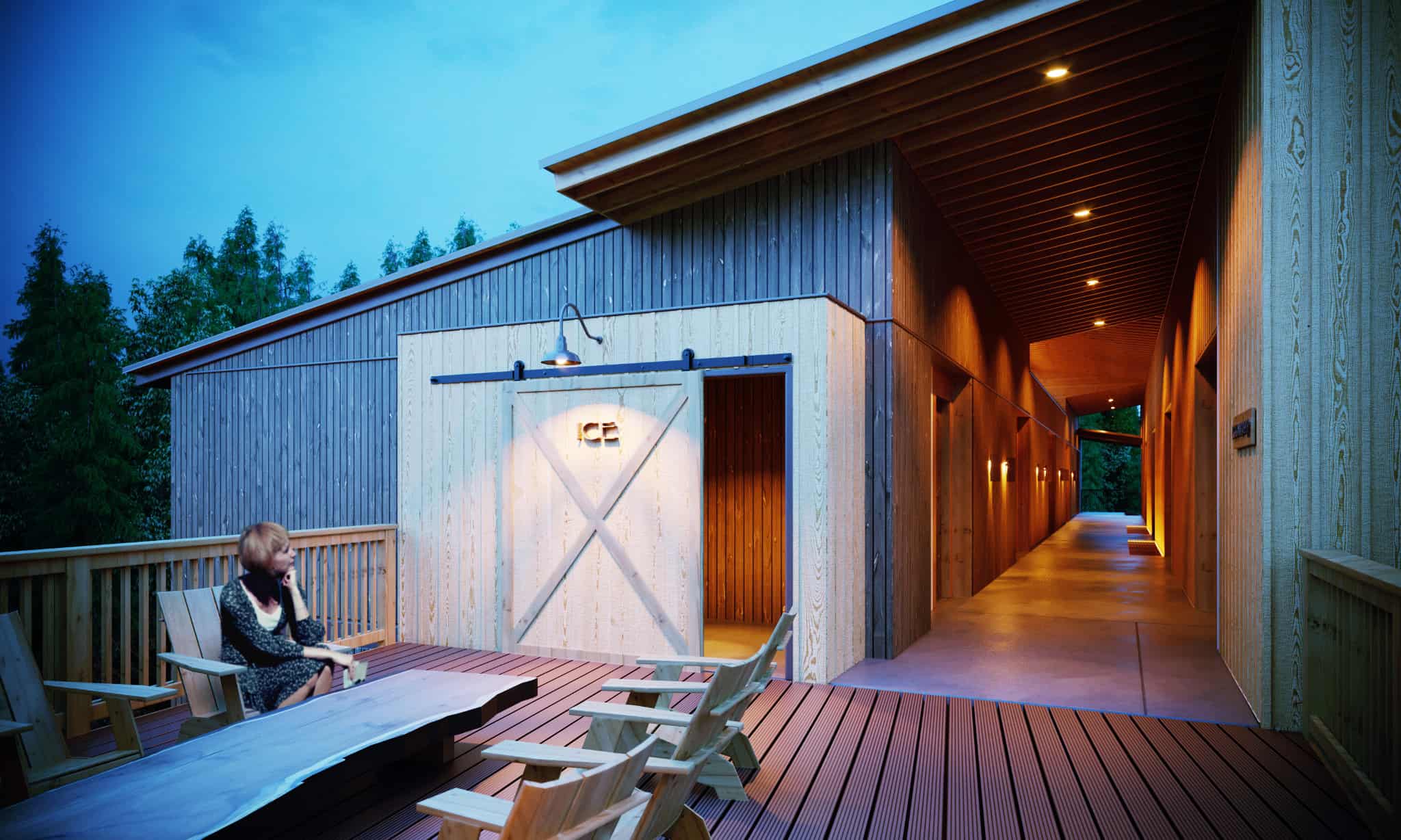 The new building will become a fundamental feature of the McKinley Chalet Resort, which is a 68-acre hotel property on the Nenana River. The hotel features a reception hall, dining facilities, and guest rooms, and serves as base camp for a number of adventures in the national park. These include flight seeing, ATV adventures, hiking trails, river rafting, and more.
The line's Land+Sea Journeys combine a three, four, or seven-day Inside Passage or Glacier Discovery cruise with in-depth overland tours to the Yukon and Alaska's interior. Holland America weaves in must-see sites such as Denali National Park with lesser-seen ones like Dawson City, in the heart of the Klondike Gold Rush Country. Offering up to three days at Denali National Park, Land+Sea Journeys are designed to highlight the best of Alaska's wilderness, wildlife, history, and native culture.
To learn more about Denali Square, click here.