Knowing that sometimes you have to prepare people for change, Carnival Cruise Line has warned passengers that one is in the works… and it concerns butter.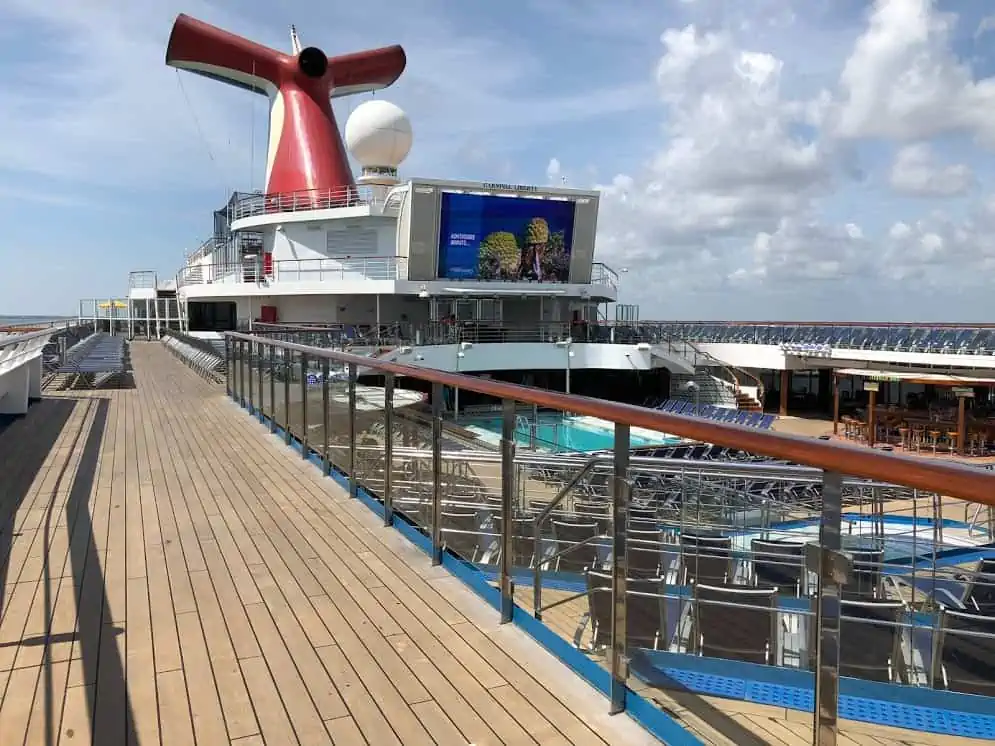 If you think it would be difficult for people to get worked up over something as relatively innocuous as butter, you might want to think again. Which is why Carnival has wisely deployed Brand Ambassador John Heald and his popular web page to help spread (pun intended) the news.
How Carnival Is Solving Their Butter Problem
"So, let's chat about butter," Heald began a post earlier this week. What followed was a somewhat lengthy but apparently necessary explanation as to why Carnival would no longer be using individually-wrapped butter pats and what they would be replaced with. The changes, he said, were being made "as part of our continuous efforts to eliminate items that are either hard or impossible to recycle, or that impact our ability to process and dispose of food waste."
He went on to say that "some of you, actually, lots of you, have asked about those little wrapped pats of butter and have noticed they are no longer offered. They are indeed easy to serve, but the foil paper has a tendency to become mixed with food waste and clog our garbage disposals."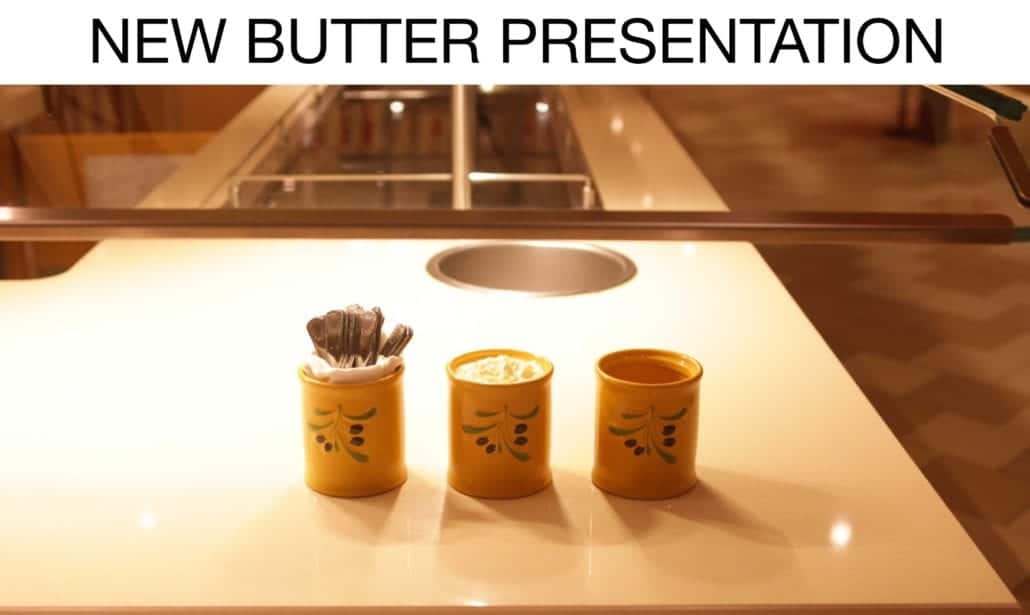 For a while, Carnival has been trying to figure out a workaround to the problem, but without much success. "Unfortunately", Heald admitted, "some of the directives to our brilliant crew about these changes weren't clear and we got it wrong onboard." An attempt to remedy the situation was made on the buffet(much the same way that your grandma does at Thanksgiving) with a tub and a spreader was… not well received. "Many of you rightly pointed that that the new way we were serving butter… was not appealing."
READ MORE: 15 Changes Carnival Cruise Line Saw in 2018
So, with apologies for those past blunders, an eye toward the future and as little fanfare as possible, Heald revealed "we are implementing a new way of serving butter this week to include individual service butter knives and a dispenser to hold them. Once you have used the butter knife to put the butter on your plate, then the knife you used goes in the 'used knife' dispenser."
One could hope that these various attempts to reinvent the distribution of butter might go full circle, Heald said, in no uncertain terms, "The individually-wrapped pats are not coming back, but a better way is on its way."
Cue The Outrage In 3… 2…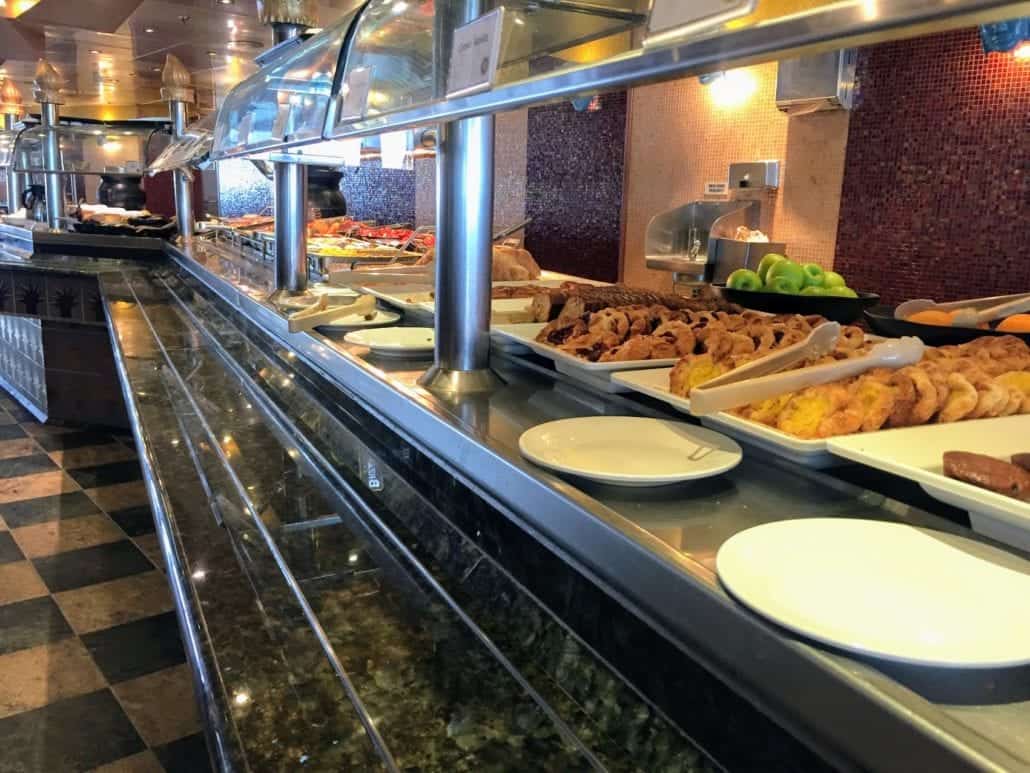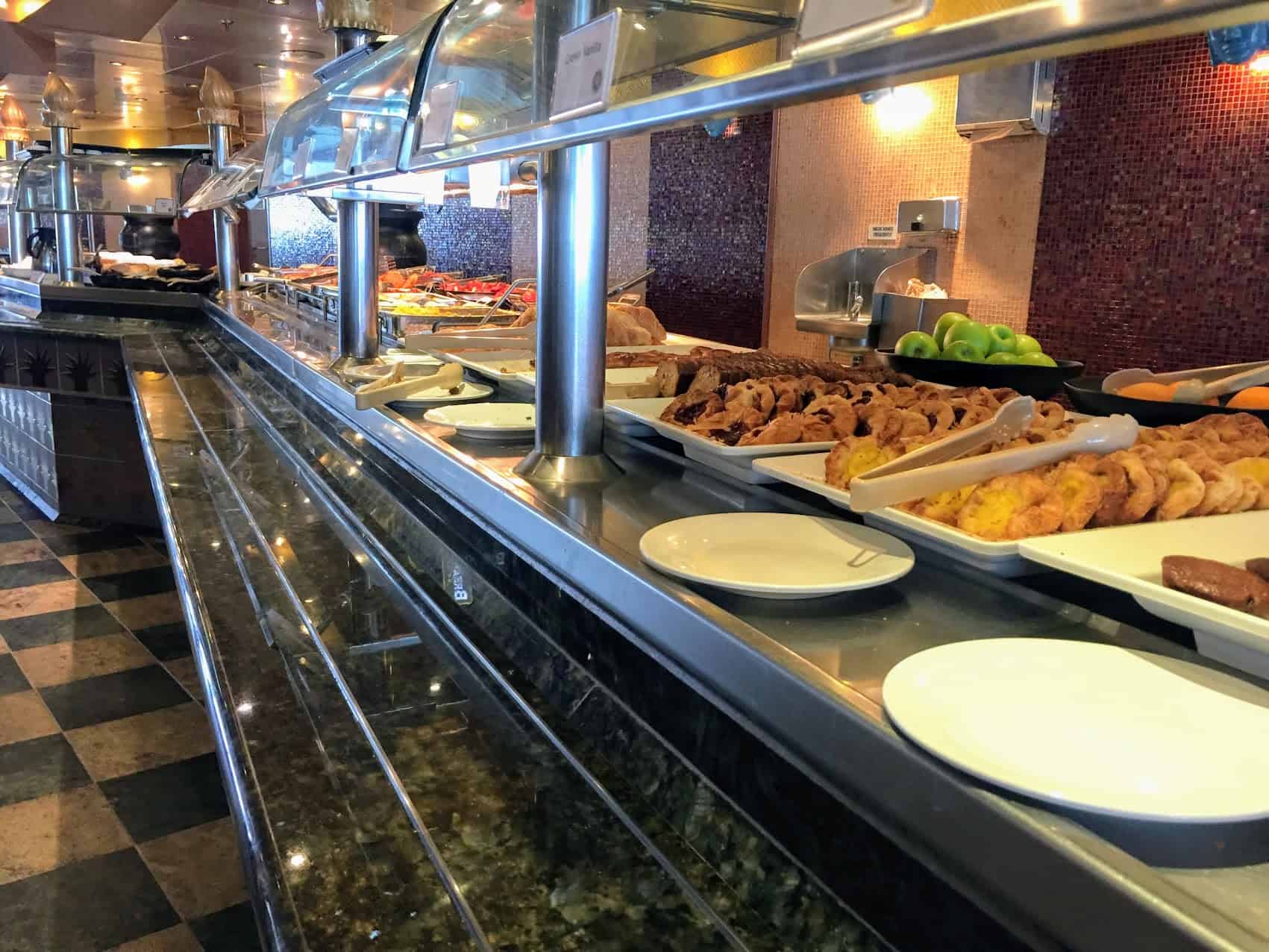 In perhaps the least surprising development ever, people used the comment section beneath Heald's post to react… and the results, for the most part, were not pretty. "This is a really disgusting idea," wrote one respondent. "People are slobs. People don't wash their hands after using the restroom. Kids pick their noses. And they're all going to have their grubby hands in the butter."
Some worried about cross-contamination, especially where people with food allergies are concerned. But several responded to that concern by pointing out that on a buffet, all dishes face the same possibility of cross-contamination.
Others took the opportunity to vent about the butter being too soft, too hard, unsalted, salted or whipped. Discussions arose over the differences between butter and margarine, and numerous alternate serving suggestions were put forth.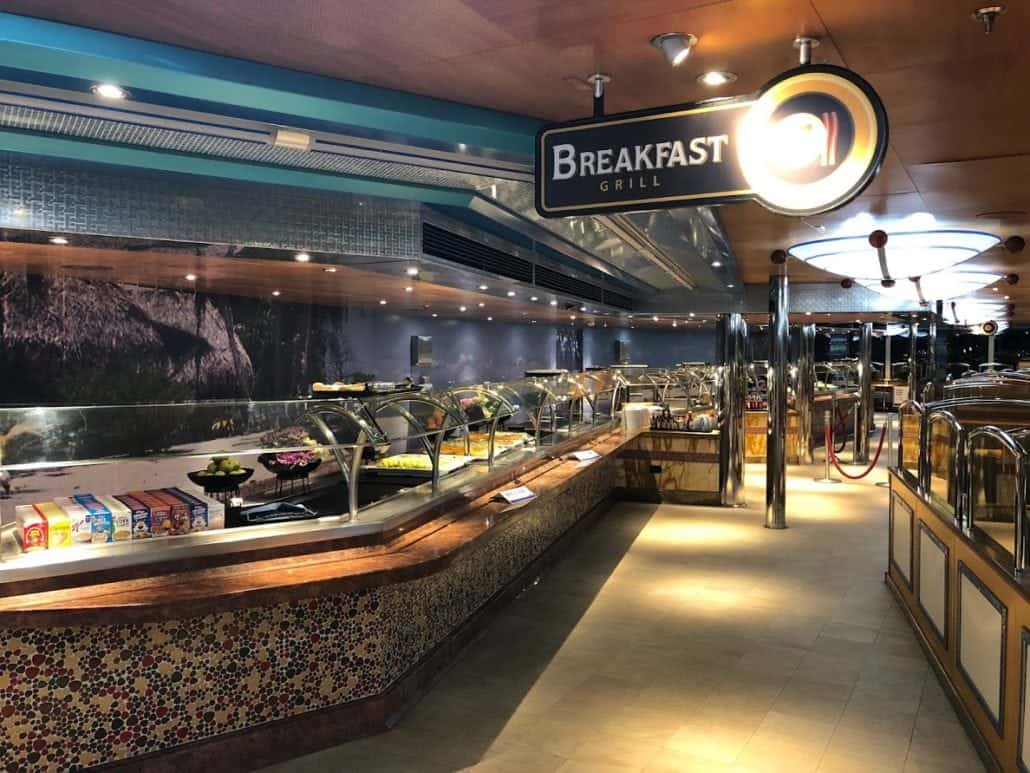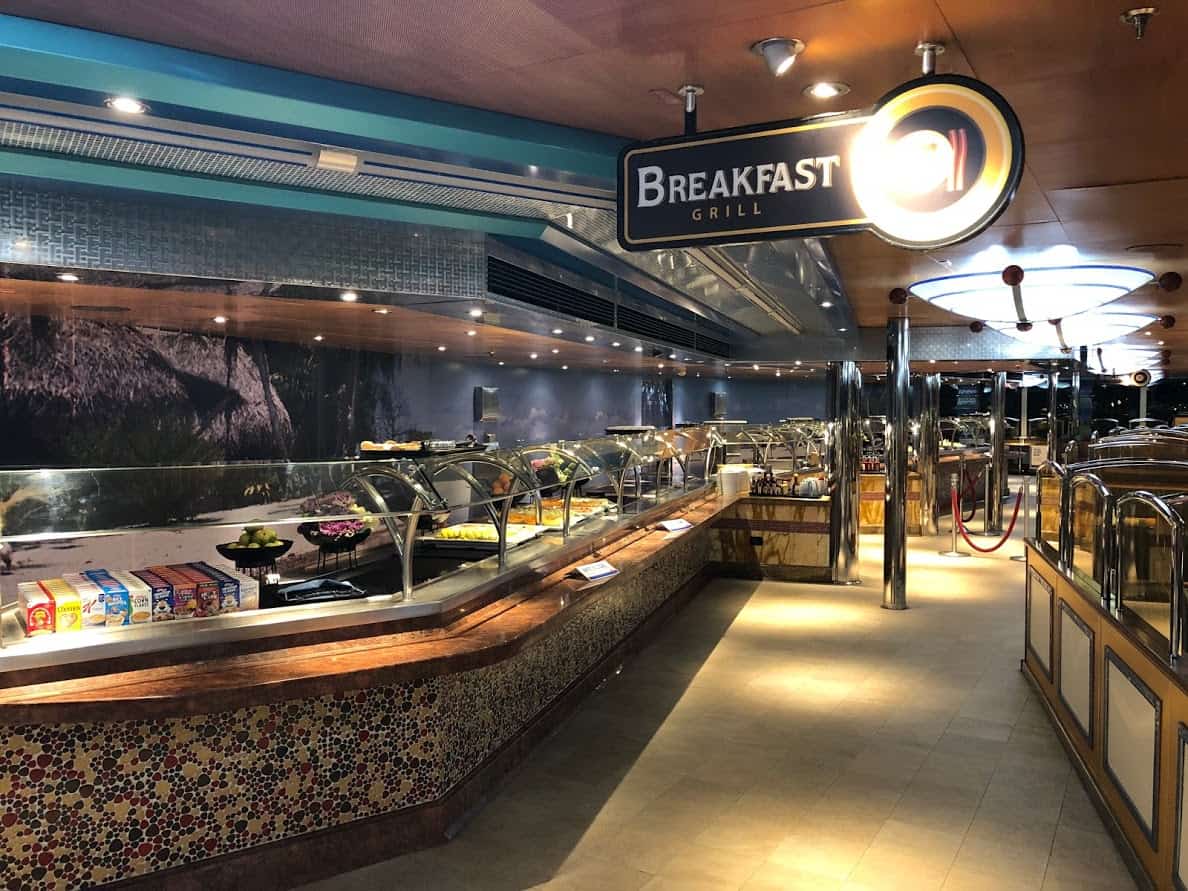 There were also tangents regarding pats versus crocks, knives versus spoons, croissants versus toast, double-dipping and of course, conspiracy theories regarding the "real" reason behind the change.
Darned if there weren't even people who vowed that they wouldn't let something like butter — no matter what it was made of or how it was served — impact their vacation.
Obviously, we're having a bit of fun with this because heck, over a thousand people (and counting) weighed in on the topic of butter. In doing so, they gave us a glimpse into the wild and wacky world that is cruising. The good, the bad, the slightly insane and most of all, the highly opinionated.
Because whether discussing their favorite cruise line or a menu change, the correct amount to tip your room steward or the best itinerary for a first timer, cruisers not only have strong opinions but will happily share them.
And we wouldn't have it any other way.