UPDATED AS OF WEDNESDAY, JUNE 5 AT 1 P.M.
It a twist many cruise lines feared would happen but hoped might not, the Trump administration has implemented a new travel ban which will apparently keep cruise ships from visiting Cuba.
READ MORE: Carnival Cruise Ships No Longer Going to Cuba
How Cruise Lines Are Reacting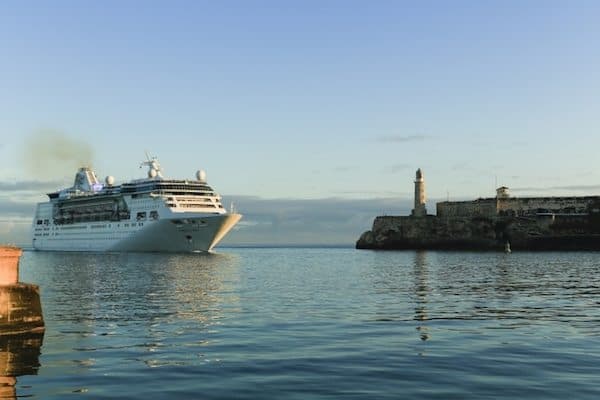 "My phone has been ringing off the hook," admitted one travel agent, whose clients want to know how the government's actions will impact their cruises. But with the news still fresh, there are few solid answers to be given. Even the cruise lines themselves are struggling to figure out exactly what the restrictions will mean. Are already-booked passengers still allowed to visit Cuba? What about sailings set to leave in the next few days?
Tuesday evening, Royal Caribbean posted the following statement: "We are aware of the new U.S. travel restrictions to Cuba and we are analyzing the details to understand the impact to future sailings. We expect to know more within the next 24 hours and will communicate any changes as soon as we are able. In the meantime, we are adjusting the itineraries of our June 5 and June 6 sailings, which will no longer stop in Cuba. We are communicating with our guests about those changes.
Wednesday morning, Norwegian Cruise Line released the following statement: "On June 4, 2019, the U.S. government announced new travel restrictions to Cuba. As a result, we have ceased all calls to the country and are modifying previously scheduled sailings as appropriate. We thank our guests and travel partners for their patience as we navigate this unexpected, last-minute change, and we will of course continue to share information… as soon as additional details become available.
Carnival Cruise Line released a far more detailed statement regarding their future plans, which can be read in its entirety here.
Meanwhile, MSC Cruise Line updated their statement Wednesday as follows: "In connection with [the policy change], effective June 5, 2019, cruise ships are no longer allowed to call [on] Cuba after departing a U.S. port. As a result of these substantial changes in U.S. law and regulation, Miami-based MSC Armonia is no longer authorized to call [on] Havana, Cuba. We will share MSC Armonia's updated Caribbean itineraries with our guests and business partners by end of business day tomorrow, June 6."
Newcomer to the industry Virgin Voyages had planned to make Cuba a regular stop for their first ship, the Scarlet Lady. In response to the news, their site now says, "While we're disappointed about the travel restrictions that eliminate cruising to Cuba, the beauty of sea travel is that we have the flexibility to adjust our itineraries if needed. Our Crew is working hard to make necessary adjustments to any affected sailings that feature a stop in Havana next year, and we'll be announcing updated voyages featuring a replacement port early next week."
Meanwhile, a statement from Treasury Secretary Steven Mnuchin said, "this administration has made a strategic decision to reverse the loosening of sanctions and other restrictions on the Cuban regime. These actions will help keep US dollars out of the hands of the Cuban military, intelligence and security services."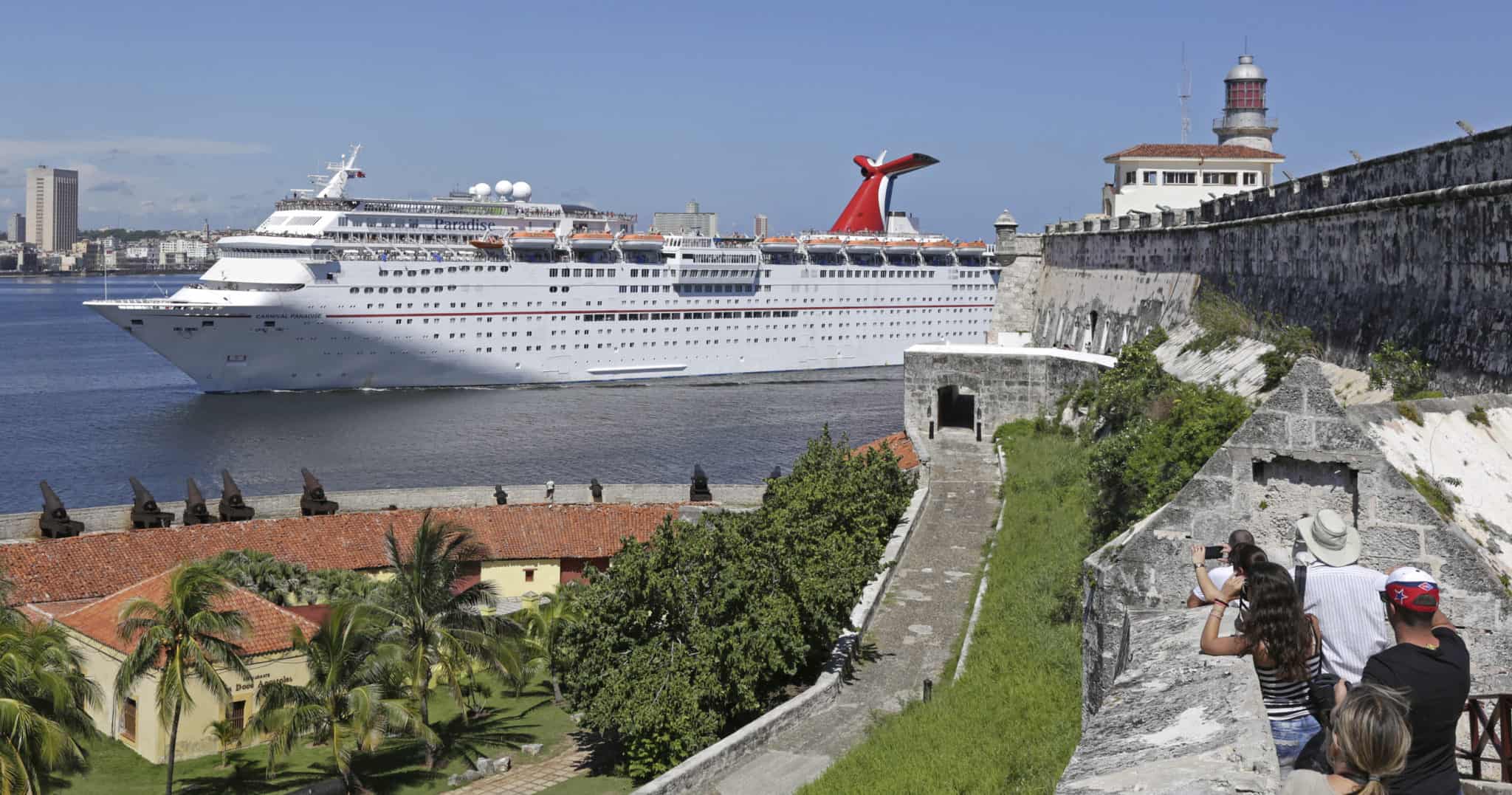 According to the Associated Press, the new travel restrictions will take effect Wednesday, but the government "will allow anyone who has already paid for the trip" to go through with their travel plans.
Of course, given that cruises are often booked as far as 18 months or more in advance, it's unclear if that means those ships will be able to sail as scheduled.
The AP reports indicate that since cruise ships began returning to Cuba in 2016, it has become the most popular means of travel to the country.
Between January 1 and April 30th of this year, the Cuban government reports that 142,721 Americans arrived on ships, while just 114,832 arrived by air. (These numbers do not include any Cuban-born Americans who visited family who still lives in Cuba.)
Interestingly, it appears that air travel will not face the same restrictions.
As this is a developing story, we will update it when more information becomes available.