If you've got a trip to Cuba booked with Carnival Cruise Line, we have some bad news for you: In light of the newly-announced restrictions regarding travel to Cuba, Carnival will no longer be sailing to the island.
About Carnival Cuba Travel
On Tuesday evening, Carnival Cruise Line promised passengers that once they had determined how the new travel ban announced by the Trump administration would impact passengers, they'd let them know as soon as possible. By Wednesday morning, a determination had been reached.
READ MORE: How The Cuba Travel Ban Will Impact Your Cruise
A post on Carnival's website read, in part, "Effective immediately, cruise ship travel is no longer allowed and we are required to cancel our visit to Havana. We have replaced our call to Havana with a replacement port to provide our guests with the best experience ashore."
This move went info effect immediately, as evidenced by what the statement said next: "Guests currently aboard Carnival Sensation's June 3rd sailing will be calling on Cozumel this Thursday instead of Havana. We recognize Havana is a unique destination and may have been the reason for this selection of this itinerary. Along with our apologies, guests will receive a $100 onboard credit posted to their Sail & Sign account. We are in the process of notifying our other guests of their new itineraries and their options, in the order of sailing date proximity."
Those options, according to the statement: Remain booked on current sailings and receive a $100 per person onboard credit; change itineraries and receive a $50 per person onboard credit; or cancel and receive a full refund. "We are working as quickly as possible to secure alternative itineraries for the remainder of our Cuba voyages and expect to have information for sailings further out in the next 2-3 days," the statement said. "We sincerely apologize to our guests for this unexpected change and thank them for their understanding."
Cruise Lines Left Scrambling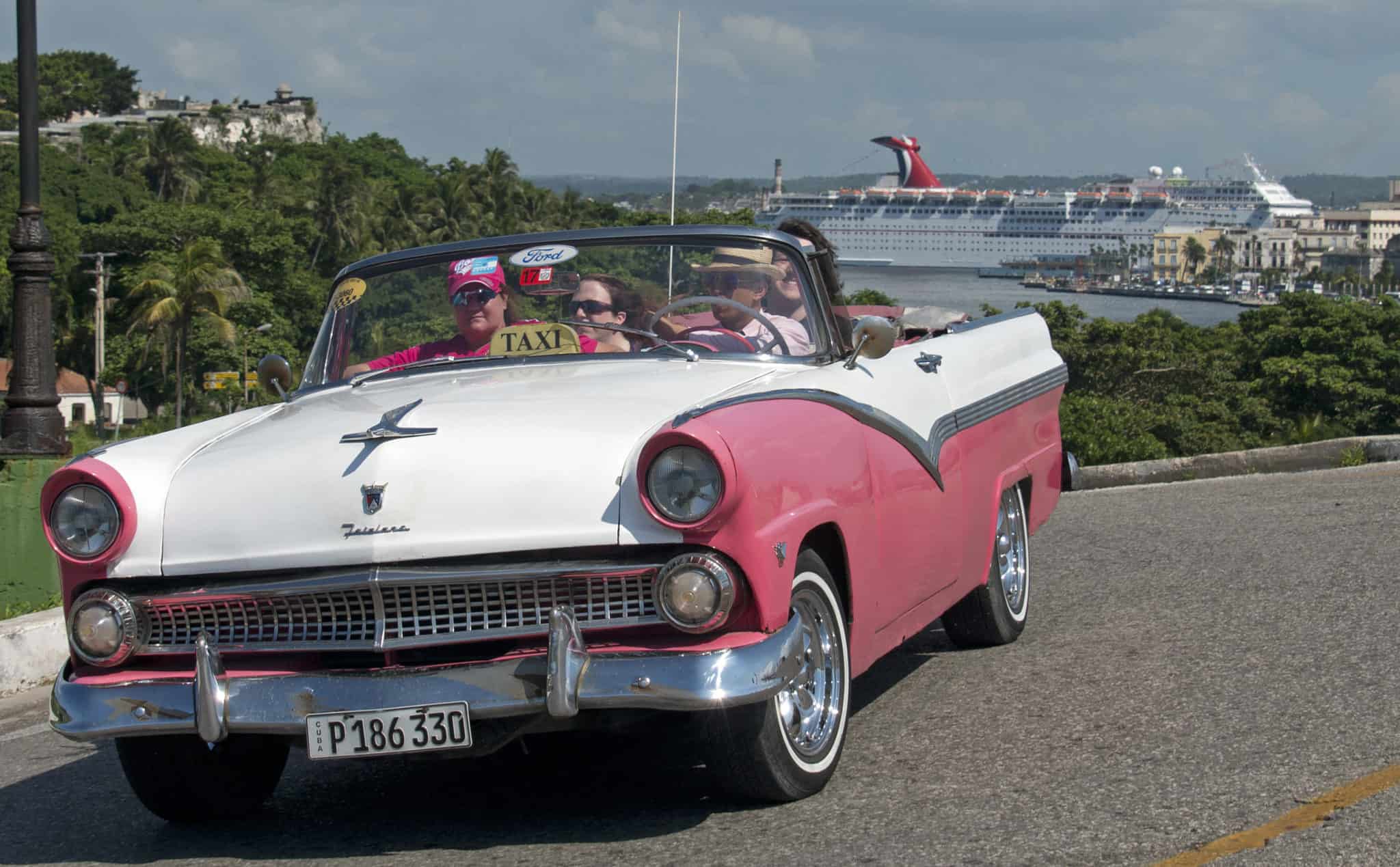 All of the major cruise lines are finalizing plans in the wake of the move by the U.S. Government, and travel agencies have already been dealing with an influx of calls from passengers with cruises booked to Cuba. While the limited initial information released regarding the travel ban and its impact on cruises seemed to indicate that those who have already booked (and paid for) passage to Cuba would be allowed to go, many questions were left unanswered.
But those seemed to be answered when late Tuesday night, a rep for the Commerce Department told MarketWatch, "As a result of the rule… cruise ships, as well as recreational and pleasure vessels, are prohibited from departing the U.S. on temporary sojourn to Cuba effective [Wednesday]."
As to why the sudden and disruptive move was made, Treasury Secretary Steven Mnuchin said, "this administration has made a strategic decision to reverse the loosening of sanctions and other restrictions on the Cuban regime. These actions will help keep US dollars out of the hands of the Cuban military, intelligence and security services."