The cruise boarding process and first day chaos can be frustrating for adults, who just want to be on vacation already dammit! But for over-excited kids, it can be downright excruciating. Long lines, long waits, crowds, and lots of standing breed meltdowns faster than you can say "muster drill."
Your best defense is to come prepared to sail through the cruise boarding process like a pro. Here are our expert hacks for planning a successful embarkation day for your family cruise.
1. Make a transportation game plan.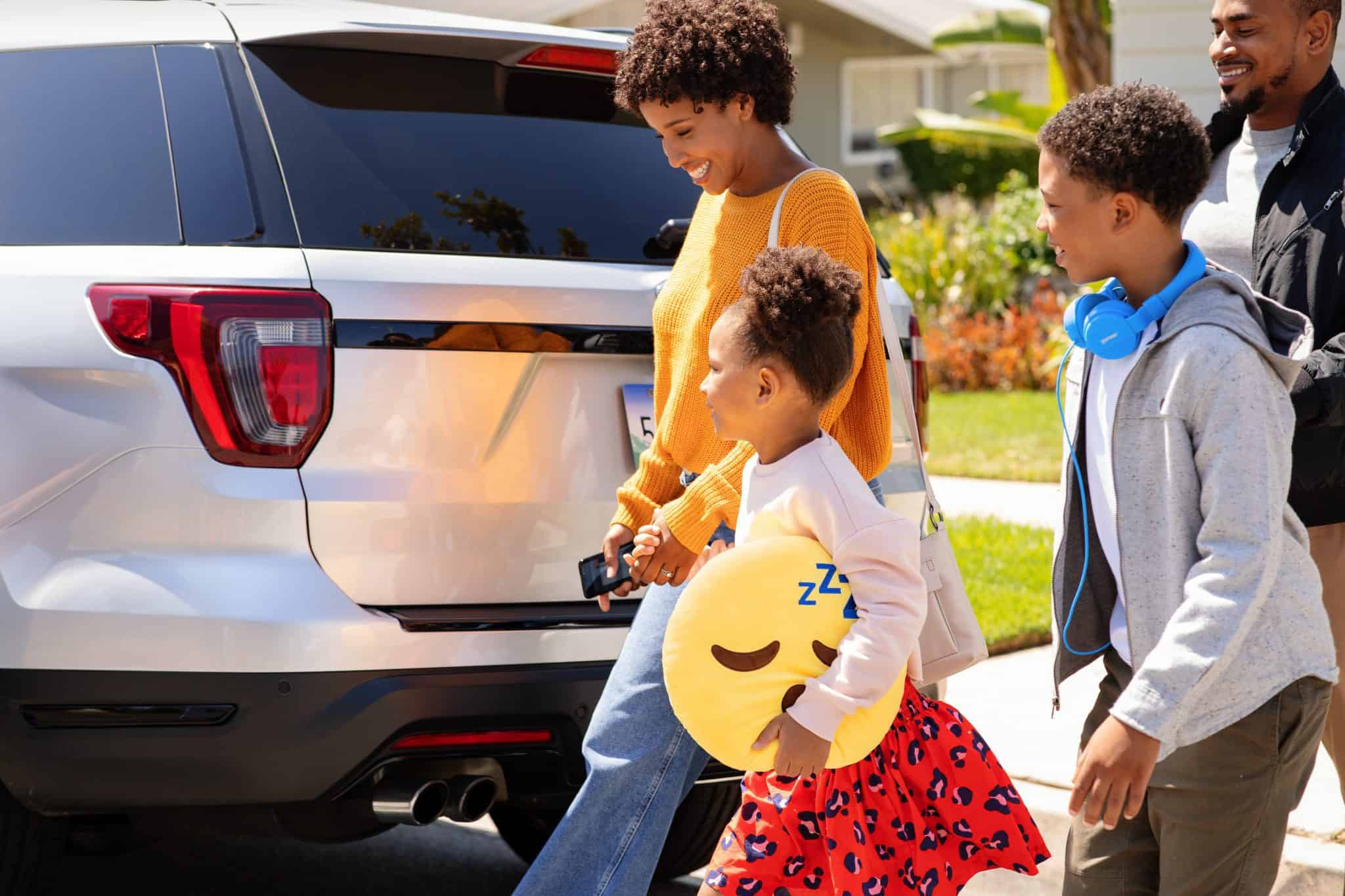 If your travel party includes anyone in a car seat or stroller, or older adults with mobility issues, you'll need a transportation strategy. Plot how you'll get from your home or hotel to the cruise port as if you're planning a military mission.
Is it safe to take your baby on the hotel shuttle with no seat belts, and can Grandma handle the steps? Know the answer before you're standing by the van without a Plan B. If you're planning on taking a cab or Uber to the cruise terminal, you'll need car seats. Weren't planning to bring them? You'll need to organize a car service with kid seats well before embarkation day.
If you're on a budget, compare the costs of an UberXL to the cruise shuttle. And if you're taking a cab or Lyft and installing your own car seats, practice securing and removing them from your own car until you can do it easily without cursing.
Families driving their own car and parking at the port might find it more convenient to drop most of the clan and all of the luggage at the terminal and then go park the car. This is especially true if there's a long walk or a crowded shuttle ride from the lot back to the pier.
2. Skip the lines.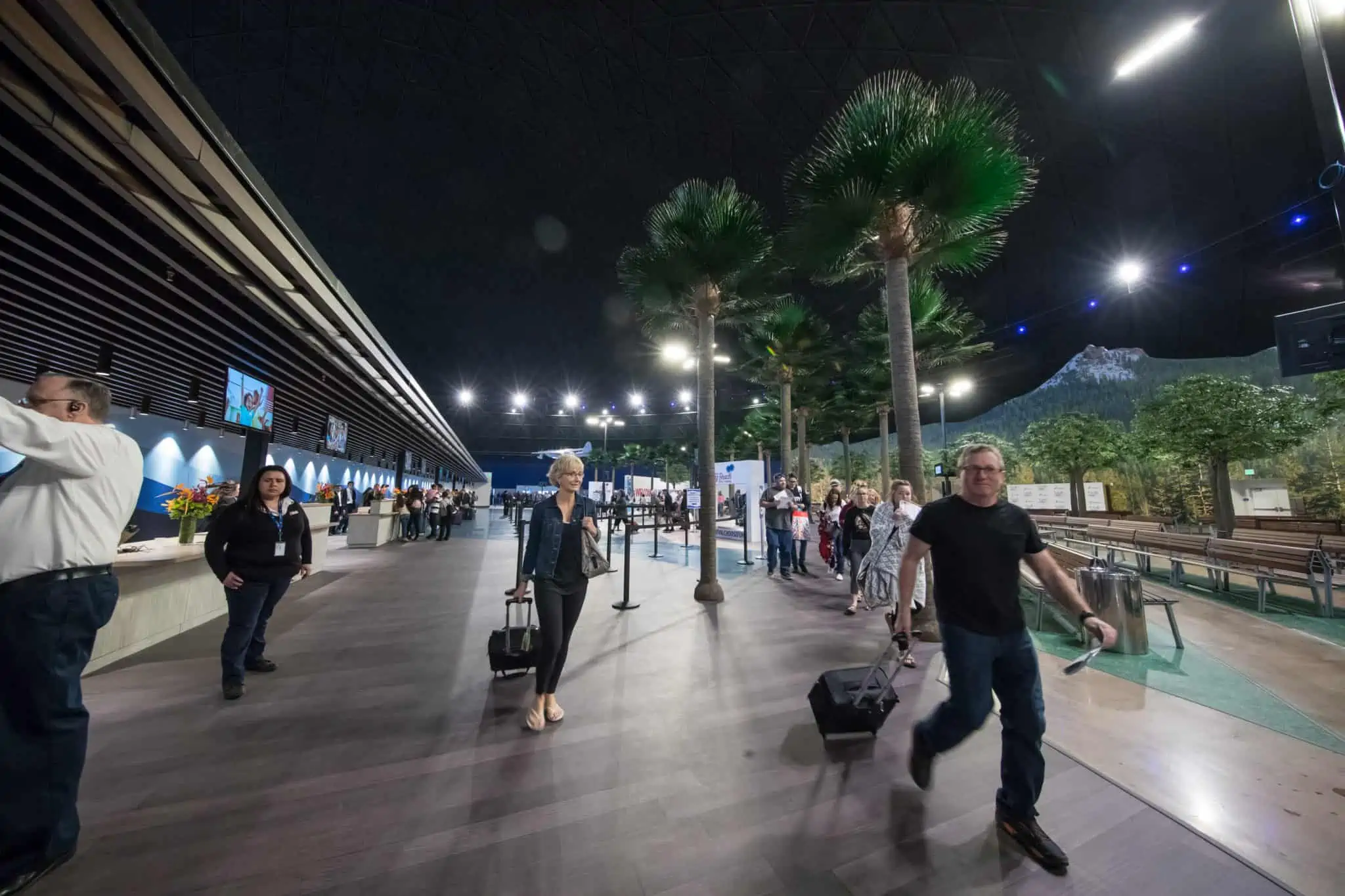 If your kids nearly lost their minds at airport security, you can count on tantrums once they're stuck in line at the cruise terminal. Your recipe for success? Skip the lines.
The easiest option is to arrive later during the embarkation window. Most eager cruisers show up early so they can hit the buffet for lunch and get in a few early runs on the waterslide (or a few early drinks at the bar). While you might miss a few hours of fun or — gasp! — a meal, you'll sail through the embarkation process with minimal waiting if you arrive in the last couple hours.
You can also buy your way past the lines. Suite guests and VIP past passengers get special lines and priority boarding, or you can pay for a priority package, such as Carnival's Faster to the Fun, that gets you through the terminal more quickly.
3. Win with your carry-on.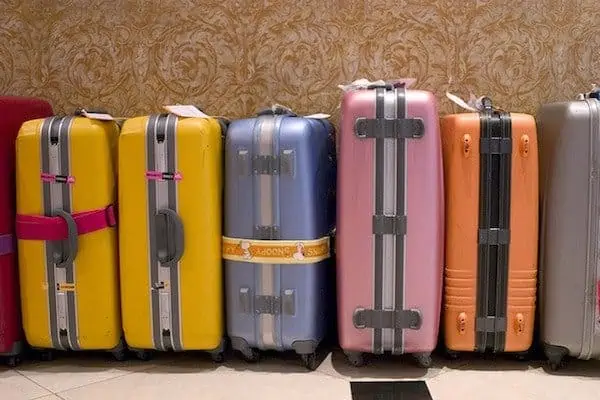 You'll hand over your large suitcases to porters at the pier, so it's essential that you take care when packing carry-ons for your family. Bring entertainment for embarkation lines — toys, books, snacks, video games (with headphones!) — to keep the whining to a minimum. Pack a bathing suit and change of clothes so kids can hit the pool and water slides before your luggage is delivered to your cabin.
If your kid has a lovey or favorite blankie, DO NOT put it in checked luggage. Keep it close to keep everyone happy.
READ MORE: Family Cruise Deals: Which Cruise Lines Let Kids Sail Free
4. Get creative about nap time.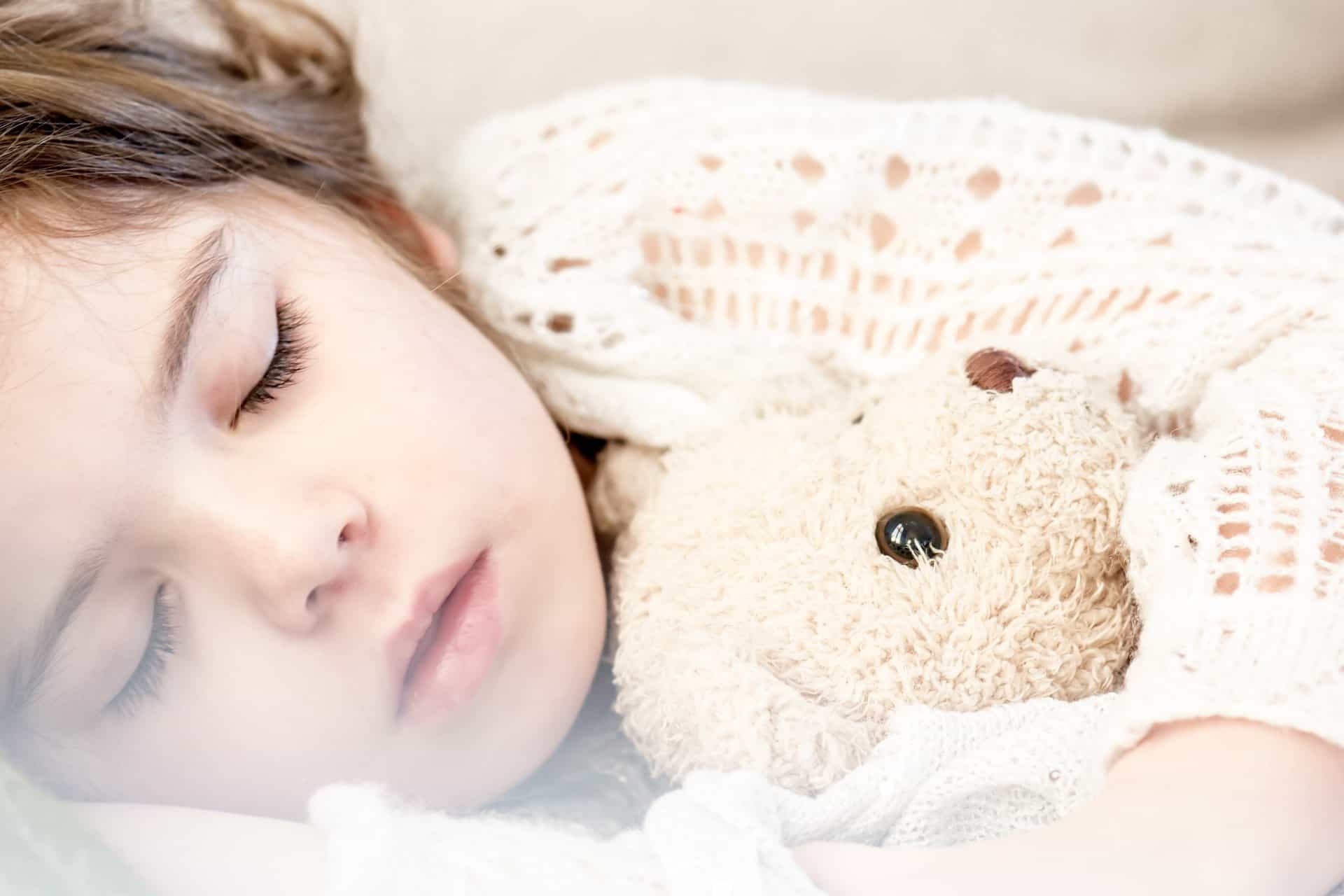 Your kids might nap in a stroller; mine never did. Depending on the age and nap style of your babies and toddlers, you might find that they need to sleep before you're able to get into your cabin or during the mandatory muster drill. Start the meltdown countdown…
Ask your room steward if your porta-crib can be delivered as early as possible and not just at turn-down, so you can sneak in a mid-afternoon baby snooze. If not, your best option is a nap in a baby carrier or stroller (make sure the lightweight version you're traveling with can recline). Look for long promenades to meander since outside walkways might be closed and cabin corridors an obstacle course of passengers and luggage.
If the nap gets missed, try to keep your littles busy so perhaps they will take a late nap, or plan for room service and an early night if your napless cranky-pants is going to be hell at dinner.
5. Avoid the buffet if you can.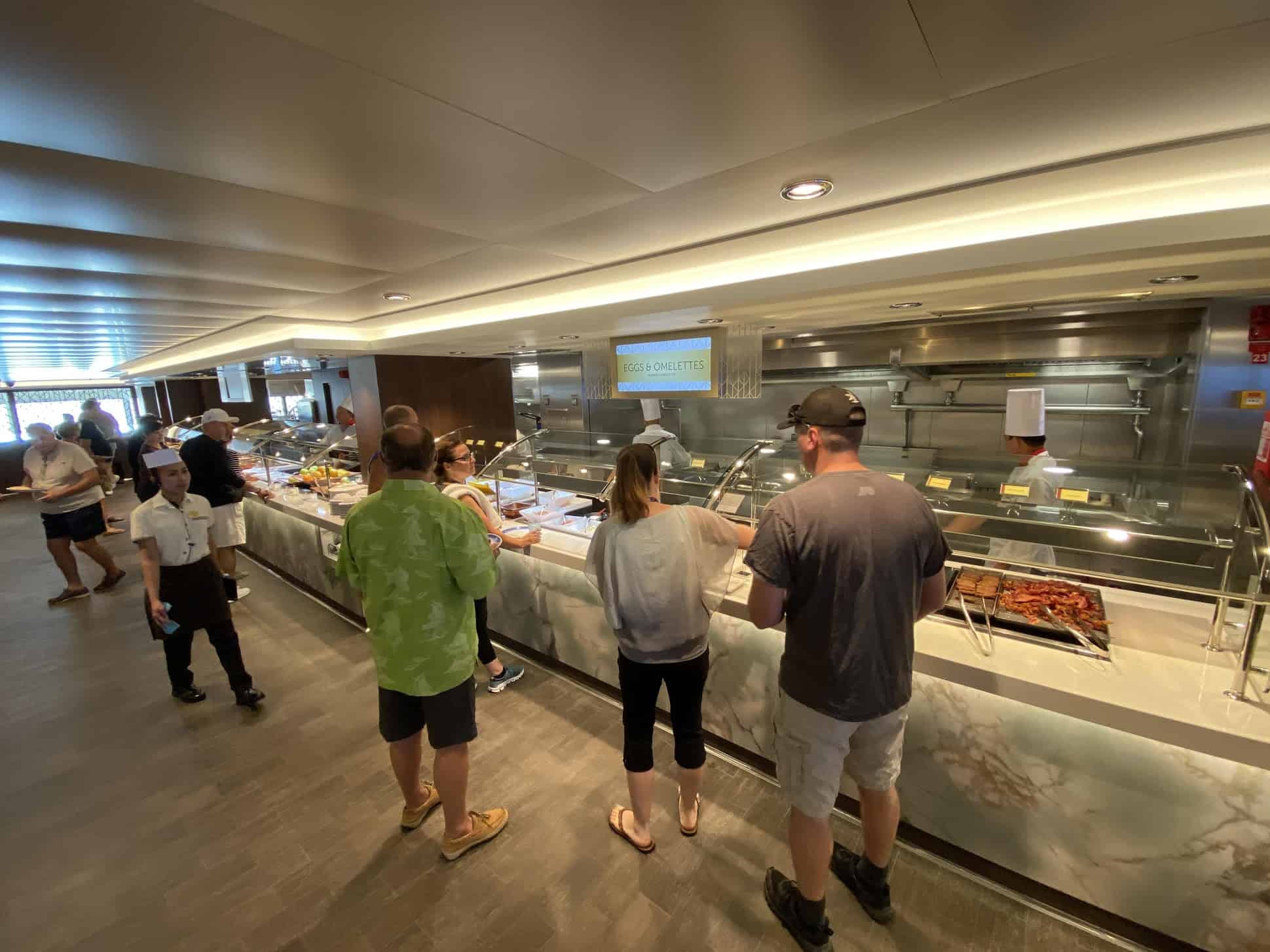 The embarkation day buffet experience on a cruise can be scary. The restaurant gets overcrowded with mobs of people and their carry-ons, with lines long and tensions high. It can be hard to find a place for a family to sit together.
However, most mega-ships now open additional restaurants on embarkation day to better manage the crowds. If you can, seek out these other venues, which tend to be less crowded. Don't worry — you'll have plenty more chances to dine at the buffet later in the cruise.
6. Prep your kids.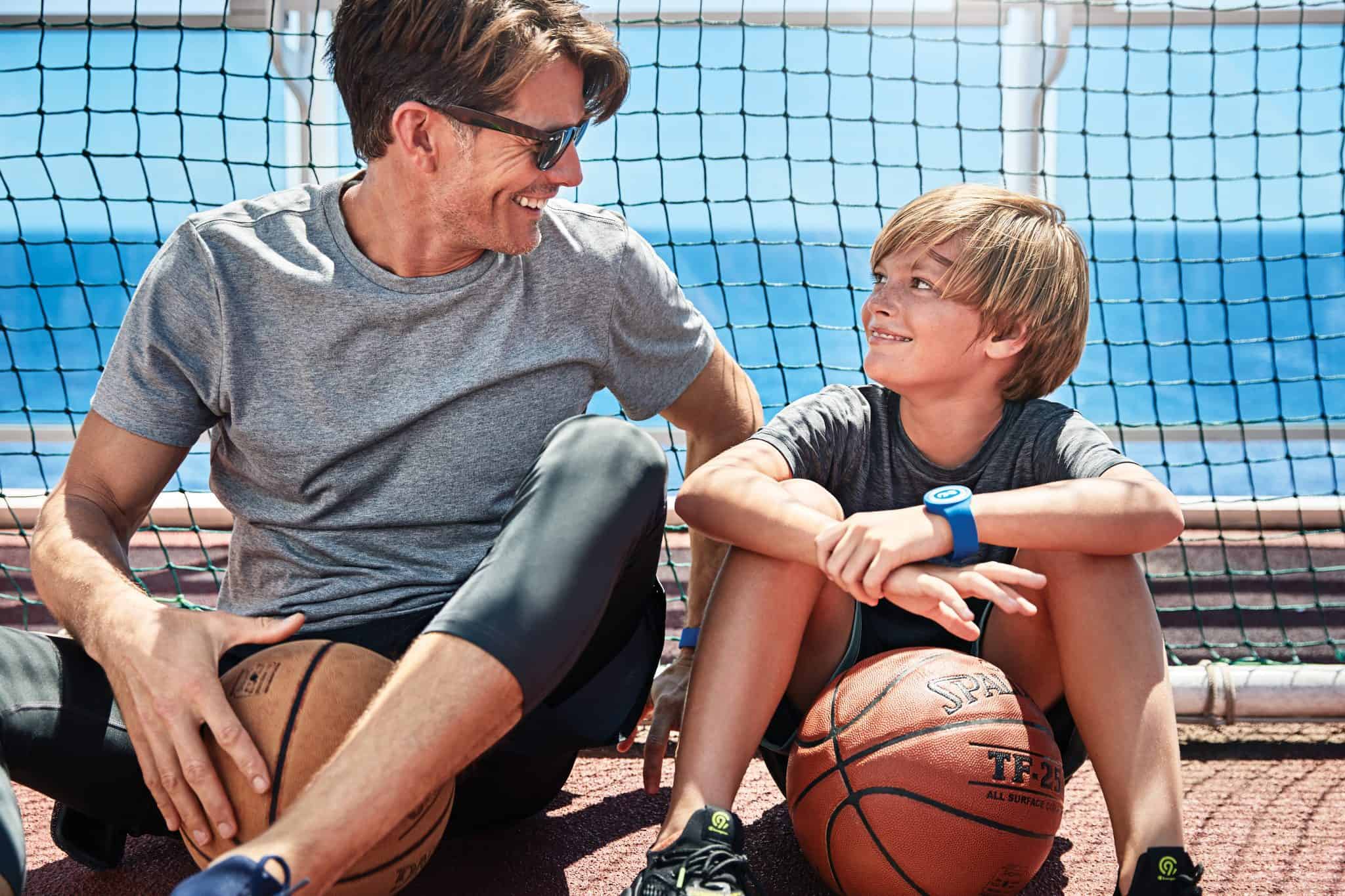 An unpleasantly surprised kid is an unhappy one. Prep your kids before your trip and remind them on embarkation day about first-day activities: the security and check-in process at the pier, lines and crowds, the muster drill, dining times and procedure, etc.
Most cruises require that young kids wear plastic wristbands for the entire cruise (for emergency purposes), and you might have them wear lanyards with their cruise cards. Prime your kids to expect these new accessories, especially ones who might be sensitive to wearing things against their skin.
READ MORE: 10 Cruise Ship Dessert Recipes You Can Make With Your Family
7. Check out the kids club early.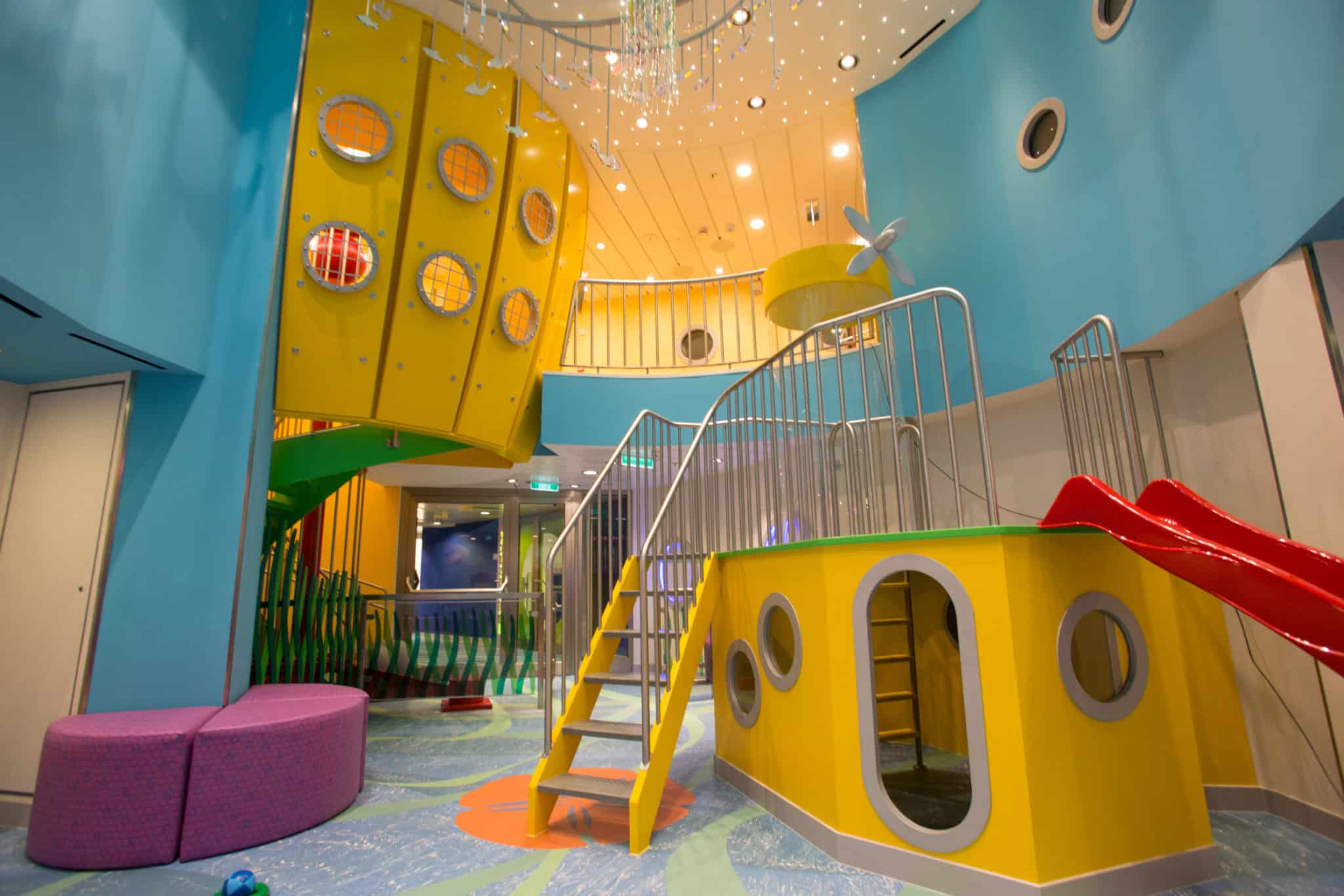 Whether you intend to send your kids to full days at the kids club or drop in for the occasional activity, make the youth center an early stop on your embarkation day ship tour. The clubs can get super-busy, so try to beat the crowds, especially if you want to sign up for nursery hours or late-night group babysitting "parties." Shy kids will do better if they can tour the play spaces with a parent during the daytime and meet some of the counselors. It will also give you the chance to alert the youth team about allergies or behavior issues.
Pin it for later!