Icy Strait Point was one of the first destinations in Alaska to welcome cruise passengers back after Royal Caribbean's Serenade of the Seas docked there last week.
The Alaska Native-owned port was the second port of call for the vessel on Thursday, July 22; she arrived there three days after departing Seattle for the industry's first guest sailing to Alaska since 2019.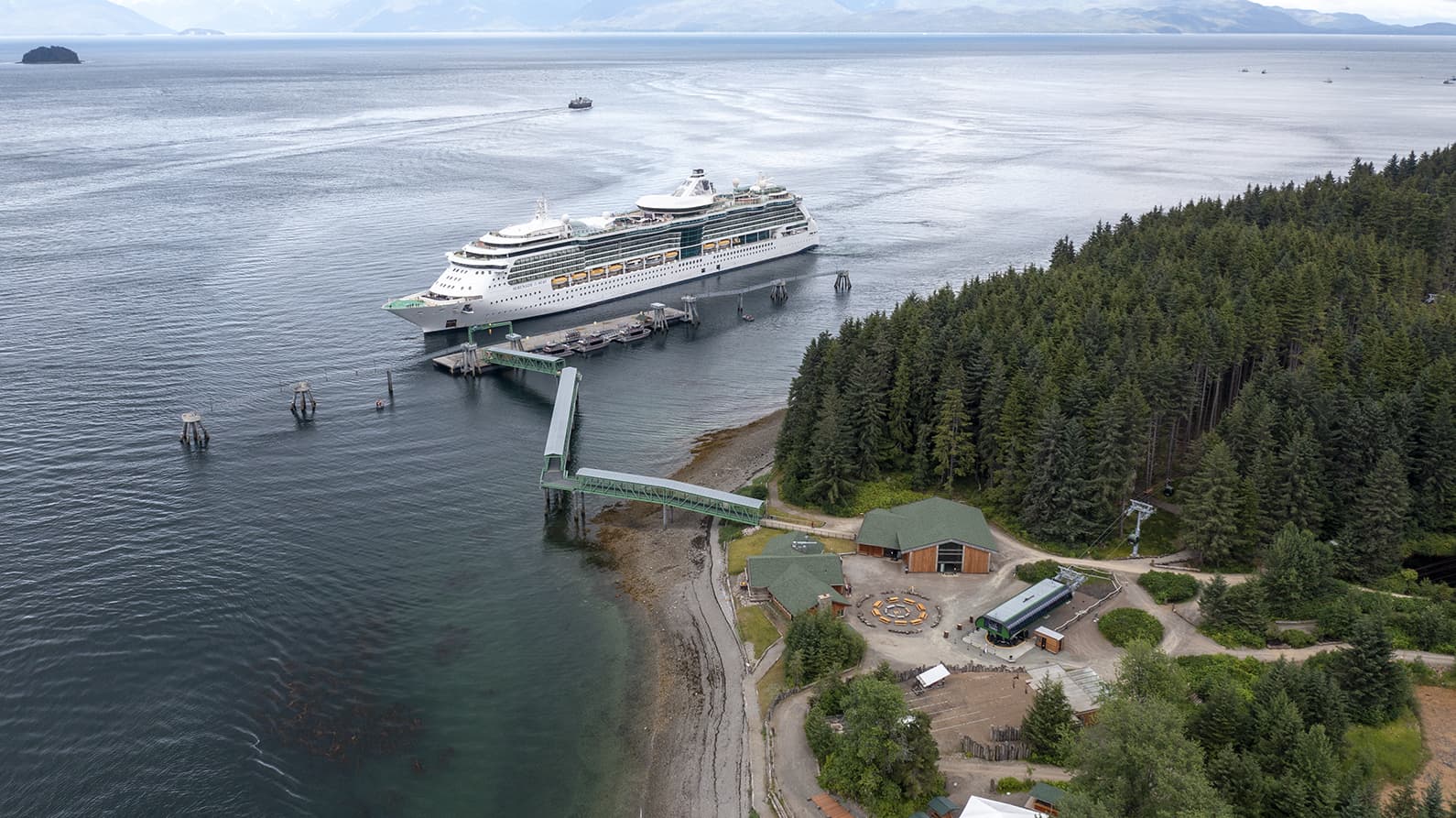 "Royal Caribbean Group was the first to start calling at Icy Strait Point when we opened in 2004, so it's extremely fitting that Serenade of the Seas is the first ship to return to us," said Huna Totem Corporation CEO Russell Dick. "Icy Strait Point is the main economic driver for our community here in Hoonah. Being able to reopen and rehire this year is a welcome relief to all of us."
Icy Strait Point is a subsidiary of Huna Totem Corporation, the village corporation owned by around 1,400 Alaska Native shareholders with aboriginal ties to Hoonah and the Glacier Bay area. The port is located 35 miles west of Juneau and 22 miles from Glacier Bay National Park and Preserve.
READ MORE: Cruise Port Overview: Icy Strait Point, Alaska
"For nearly 20 years, Icy Strait Point has consistently been a favorite destination among our guests and their families. We're excited to be back and to see everyone's enthusiasm, from our guests to the local community welcoming us. It's a breath of fresh air," said Mark Tamis, senior vice president, Hotel Operations, Royal Caribbean International.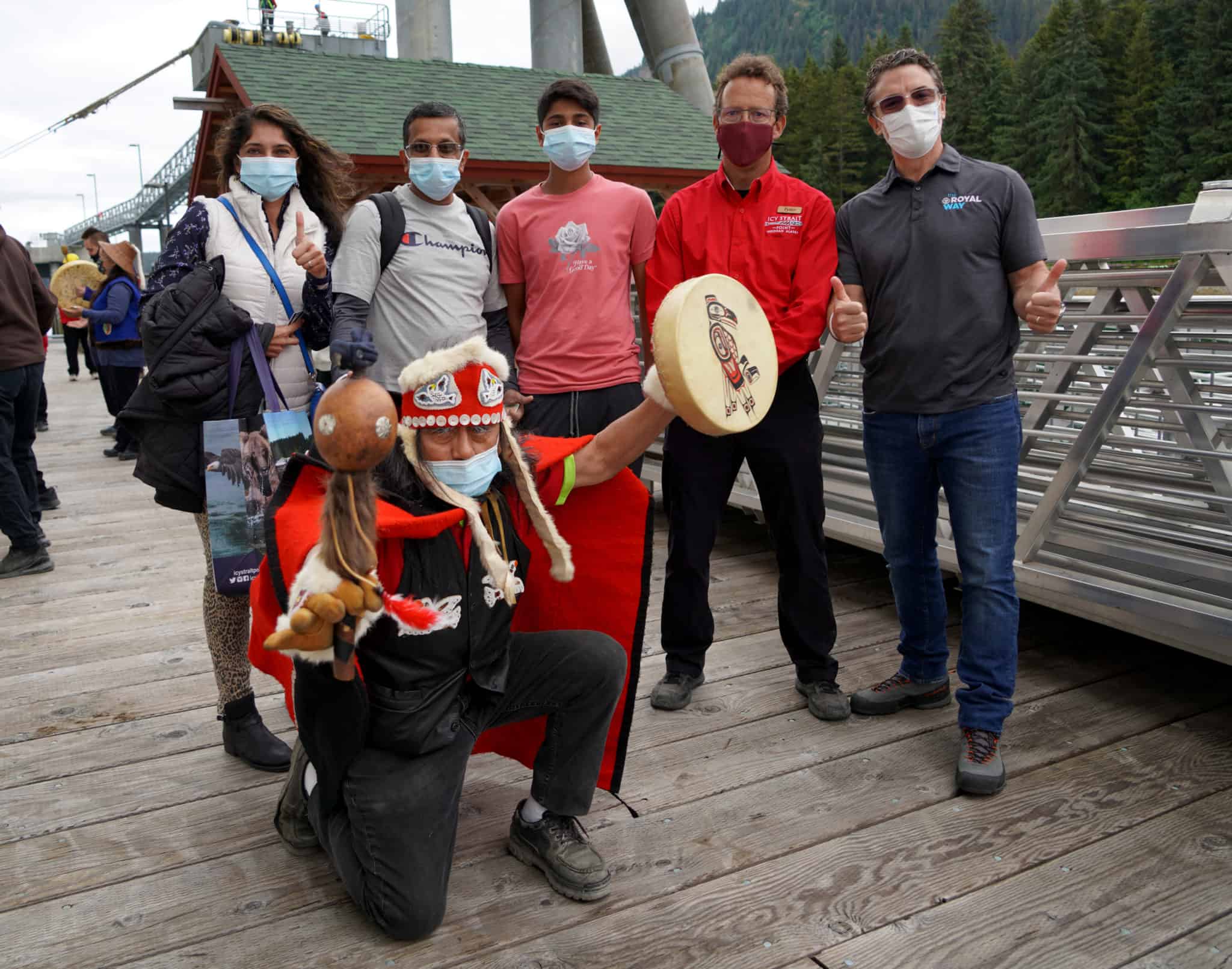 Since ships last visited Icy Strait Point, a number of improvements have been made to the cruise visitor experience there. These include a second pier, the vehicle-free Wilderness Landing area with a new welcome center and tour departures facility, a new high-speed gondola system, and forest and beach space for guests to explore.
Icy Strait Point has implemented enhanced health and safety protocols to protect its community members and cruise visitors. The port became the first cruise ship destination in the world to achieve Global Biorisk Advisory Council Star accreditation, the gold standard for prepared facilities.
Under the guidance of the council, Icy Strait Point has implemented the most stringent protocols for cleaning, disinfection, and infectious disease prevention in its facility.
READ NEXT: 500 Days Later, Every Major Cruise Line Is Sailing Again