Given that Queen Latifah is the Godmother of Carnival's newest ship, you had to know a good time was going to be had by all at the Carnival Horizon's official naming ceremony. Held in New York City on a picture-perfect afternoon, the event featured plenty of food, lots of drink, singing, dancing and even a pretty substantial charitable donation.
Welcome To Flavortown
Things got under way with a ribbon-cutting ceremony as celebrity chef Guy Fieri welcomed guests to the latest outpost of Flavortown, the Pig & Anchor Smokehouse/Brewhouse. With live music playing, servers dished out hearty helpings of the venue's signature foods, including trashcan nachos, dragon chili cheese fries and a pecan pie that was, according to the genuine Southern belle at our table, "to die for."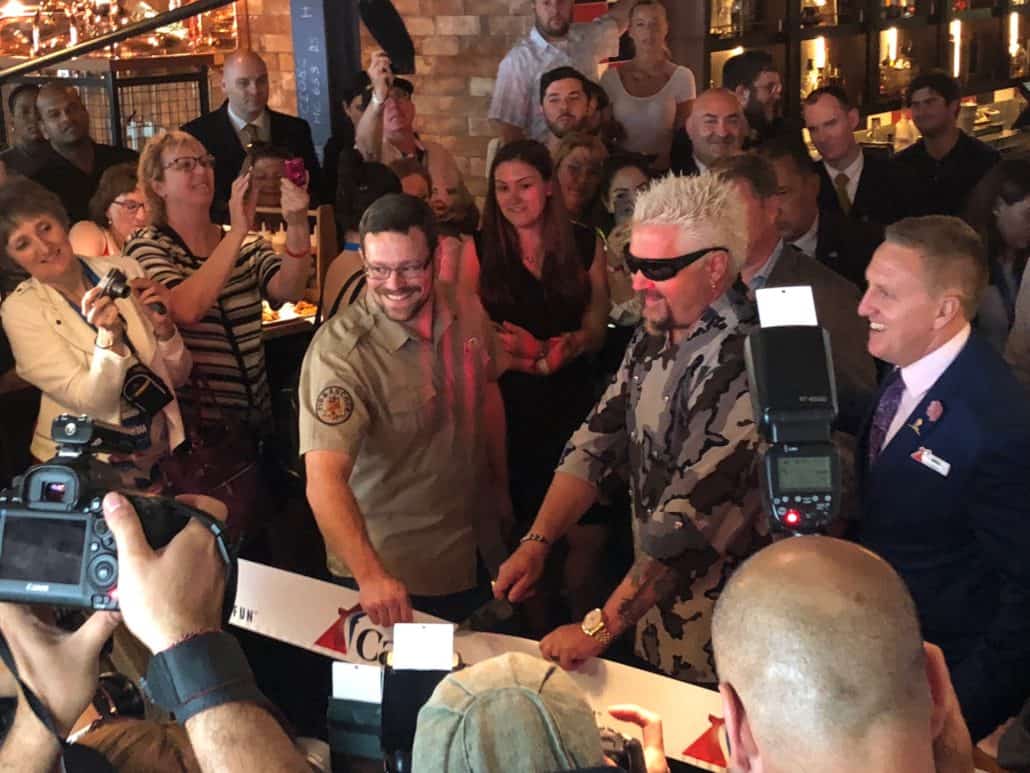 After that, the traditional naming ceremony kicked off with Brand Ambassador John Heald offering up a tip of the hat to "the one man to blame" for the fact that "I now have X's in the back of everything I'm wearing," Fieri.
Next up was the traditional prayer of blessing, followed by Carnival president Christine Duffy welcoming everyone aboard before discussing the very special bond between the cruise line and St. Jude Children's Research Hospital. Speaking proudly of the $16 million dollars raised by Carnival since the partnership first began in 2010, Duffy then presented the hospital with a check for another $100,000 and directed everyone's eyes to the 24-foot Dreamscape, which anchors the atrium and now features among its displays 33 pieces of art created by St. Jude patients.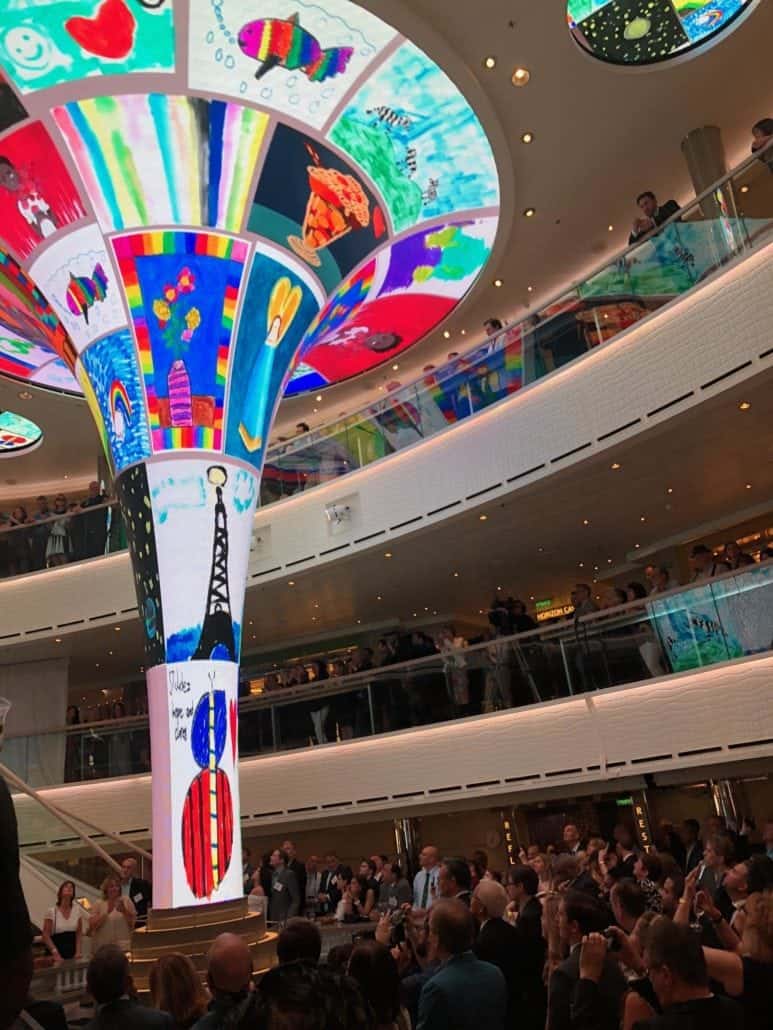 Next up was the ship's Godmother, Queen Latifah, who also happens to be a major supporter of St. Jude. After thanking the crowd "for looking so good," Latifah asked everyone to take another look at the artwork-adorned Dreamscape. "My mom was an art teacher," she said of her recently-deceased parent, "so I appreciate what the kids do. I know what it does for a child's heart to create like that."
Of being Godmother to a cruise ship, Latifah admitted it was "one of the coolest things I've ever been asked to be a part of in my life!" She was then joined on stage by Captain Luigi De Angelis and, together, they poured an oversized bottle of champagne ("This is the only time the captain will hold a bottle of champagne like this," quipped Heald) over the ship's inaugural season bell.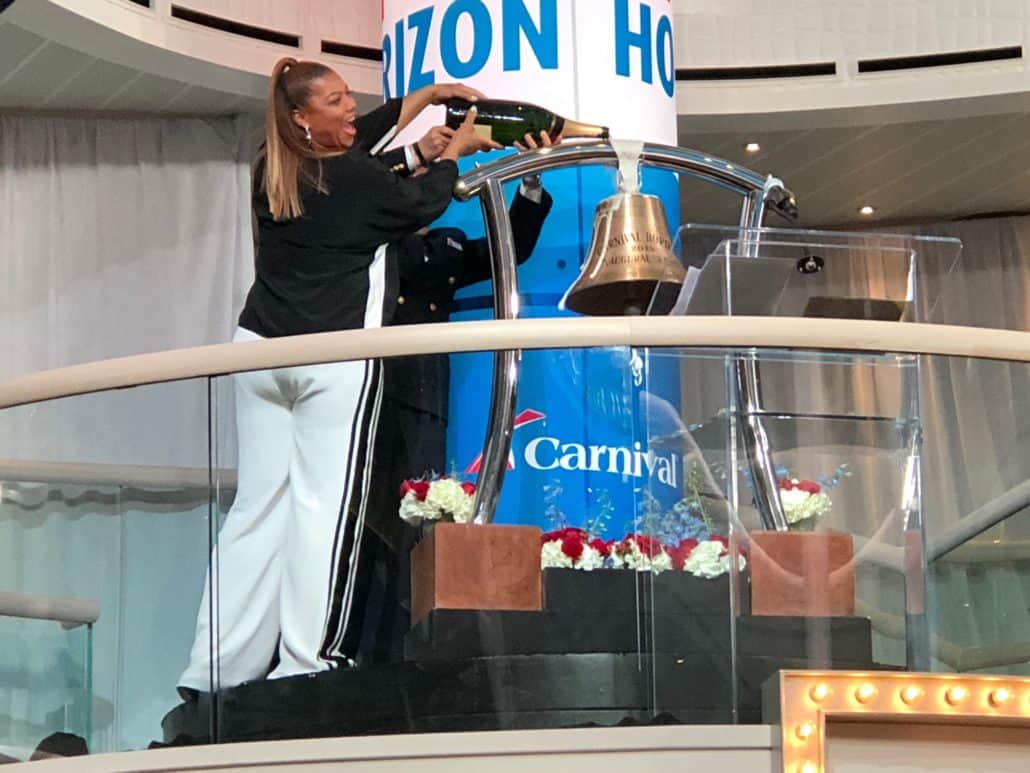 With the official business of the day out of the way, it was time for the fun to start in the Liquid Lounge, where Latifah battled Philadelphia Eagles player Jake Elliot in an epic Lip Sync Battle hosted by popular Carnival cruise director Matt Mitcham. But before the main event could begin, the crowd was in for an unexpected treat when Duffy was joined on stage by Carnival Corp's President and CEO, Arnold Donald, for a lip synced performance of The Black Eyed Peas' party anthem "I Gotta Feeling."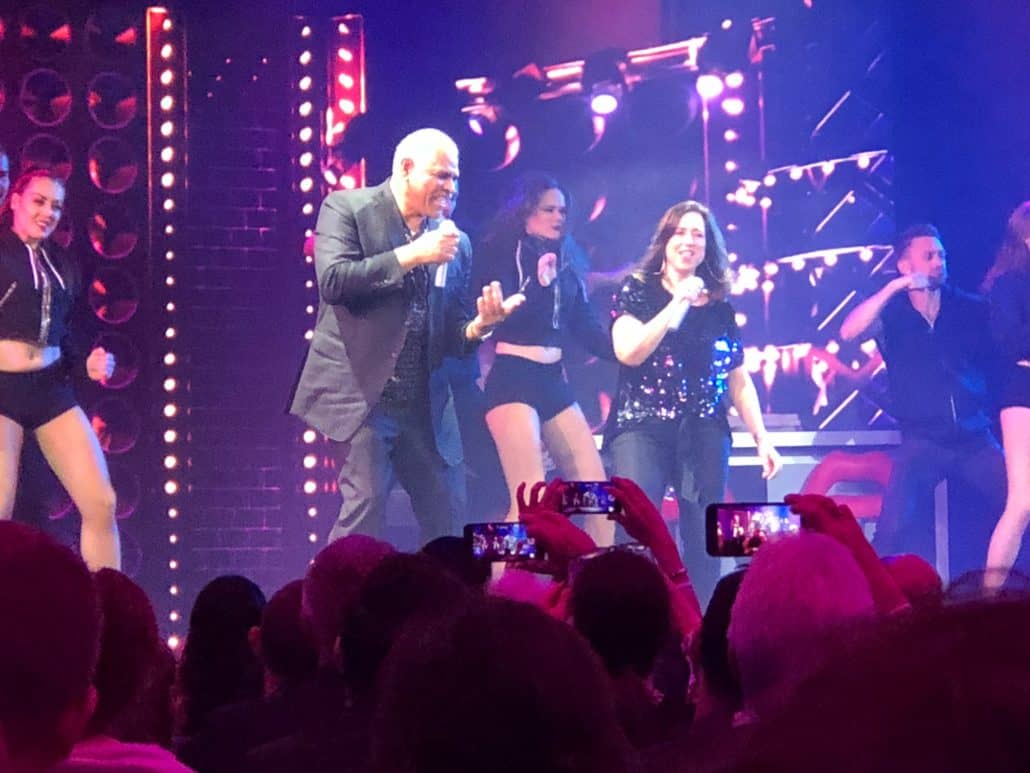 With Duffy cheering on Elliot, and Donald firmly in the Queen's corner, the main event began. And while footballer Elliott took the pumped-up crowd back to the days of MTV's Headbangers Ball by donning a massive wig to perform Whitesnake's "Here I Go Again," this was Latifah's battle to lose. And if you know anything about the singer/actor/businesswoman — who also happens to be a past Lip Sync Battle champion — it's that she does not come to lose. The moment she and the Playlist Productions performers took to the stage to perform "It's Raining Men," it was all over but the cheering. Of the stripping background dancers, Mitcham joked that Latifah's performance was "like Baywatch and Magic Mike went wild," while Donald said that the dancers "inspired me to keep my shirt on!"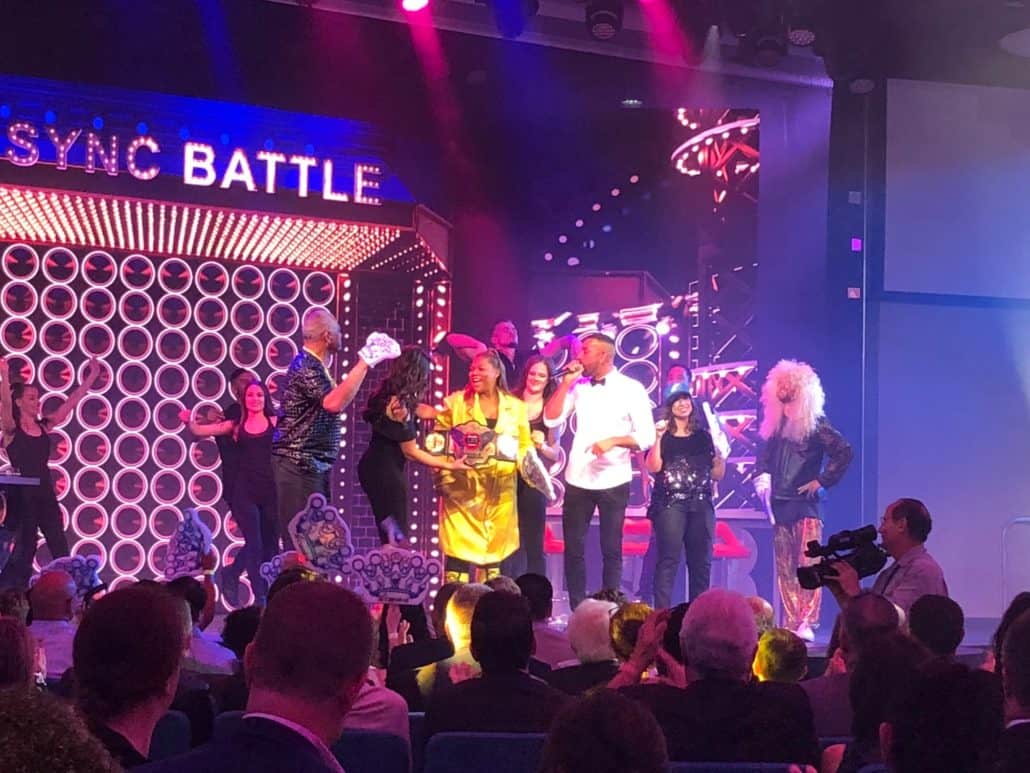 Before being crowned the winner, Latifah admitted there was one thing about her new role which she'd found disappointing. "Shouldn't Godmother's have a wand?" she asked… only to promptly be presented one, with which she sprinkled "love dust over the crowd, even my sworn enemy Jake."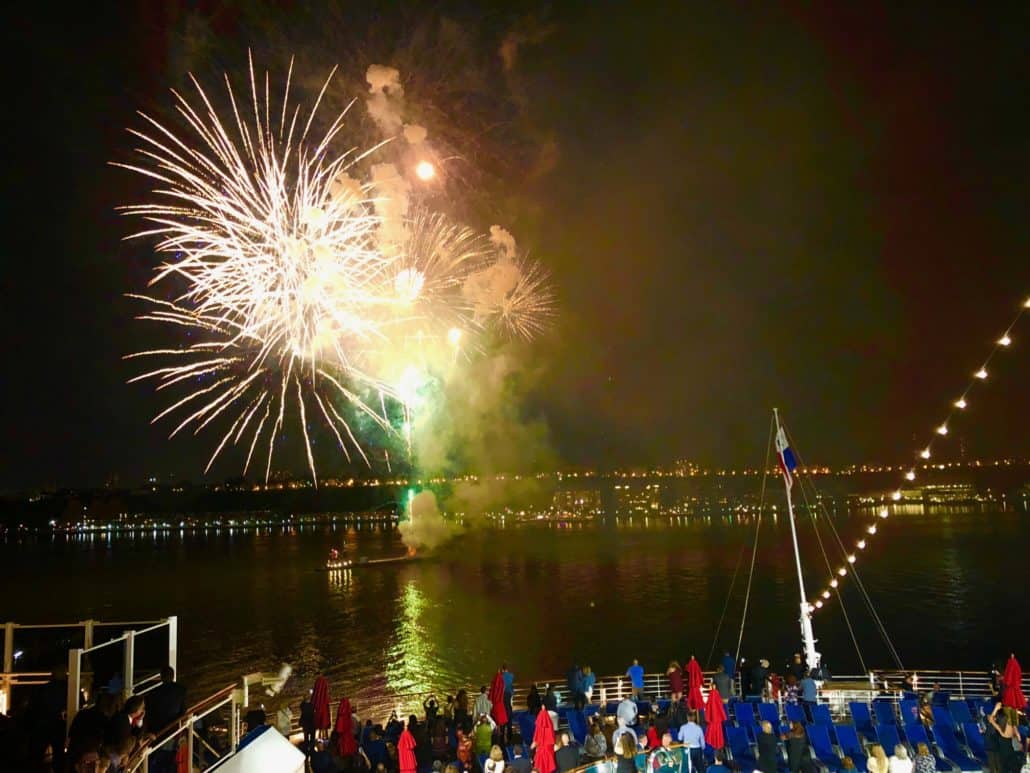 With the scheduled events of the evening over, invited guests dispersed to enjoy the live entertainment taking place all around the ship, as well as movies in the Imax and Thriller Theaters, a party on the Lido deck, a midnight buffet and an impressive fireworks display that was, appropriately enough, set in part to the tune "New York, New York."