I recently had the opportunity to visit the island of Little French Key, which is located just off the coast of Roatán, Honduras.
This privately-owned island is a day resort for visitors and is especially popular among cruise passengers.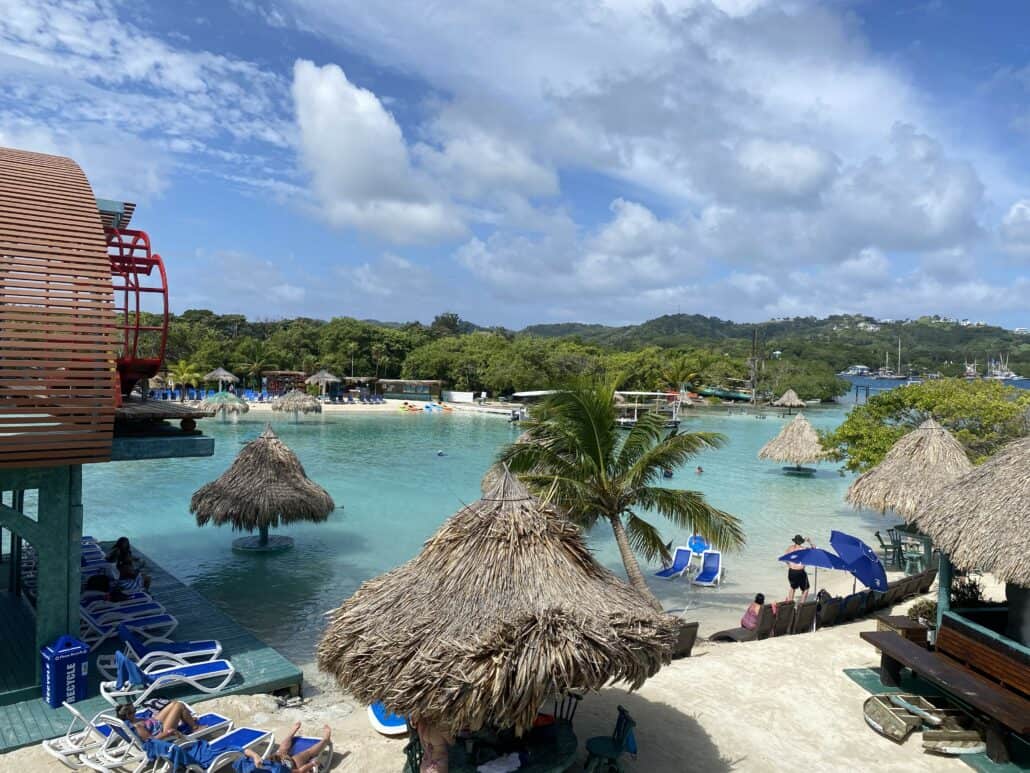 To give you an idea of what Little French Key is like, I thought I'd put together a photo tour and offer some information on the experience.
Getting to the island is quite simple. We walked outside of the Mahogany Bay cruise port complex and down the sidewalk for a bit before we came to a small parking lot with independent tour operators waiting to take visitors to various places.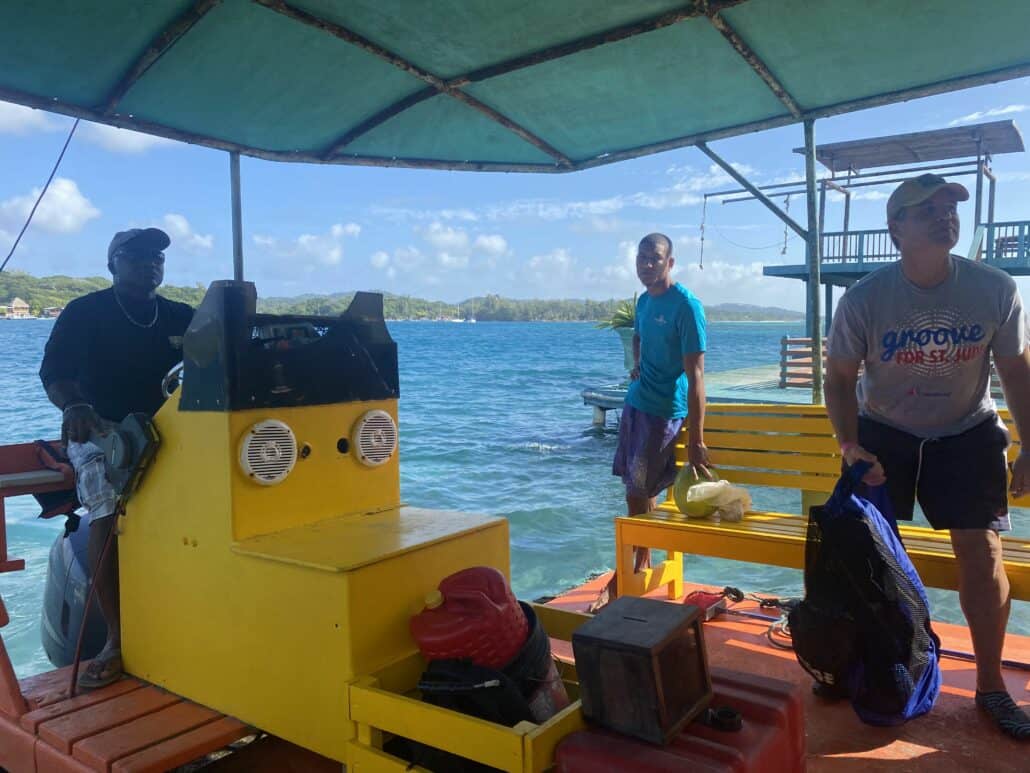 This is where you'll find the van for Little French Key, along with some of their very nice and informative employees. The ride from here to where you'll buy a package for Little French Key and board the boat is about 15-20 minutes.
Upon arrival, you'll choose from the various packages with different inclusions, ranging from food and drinks to water sports equipment and activities.
After purchasing a package, you'll take a very quick boat ride from mainland Roatán (an island itself) over to the tiny island of Little French Key — which is very close and easily visible from Roatán.
Upon arrival on the island, you can go wherever you like. Much of the island is open to guests, and there are numerous beaches and hangout spots to enjoy.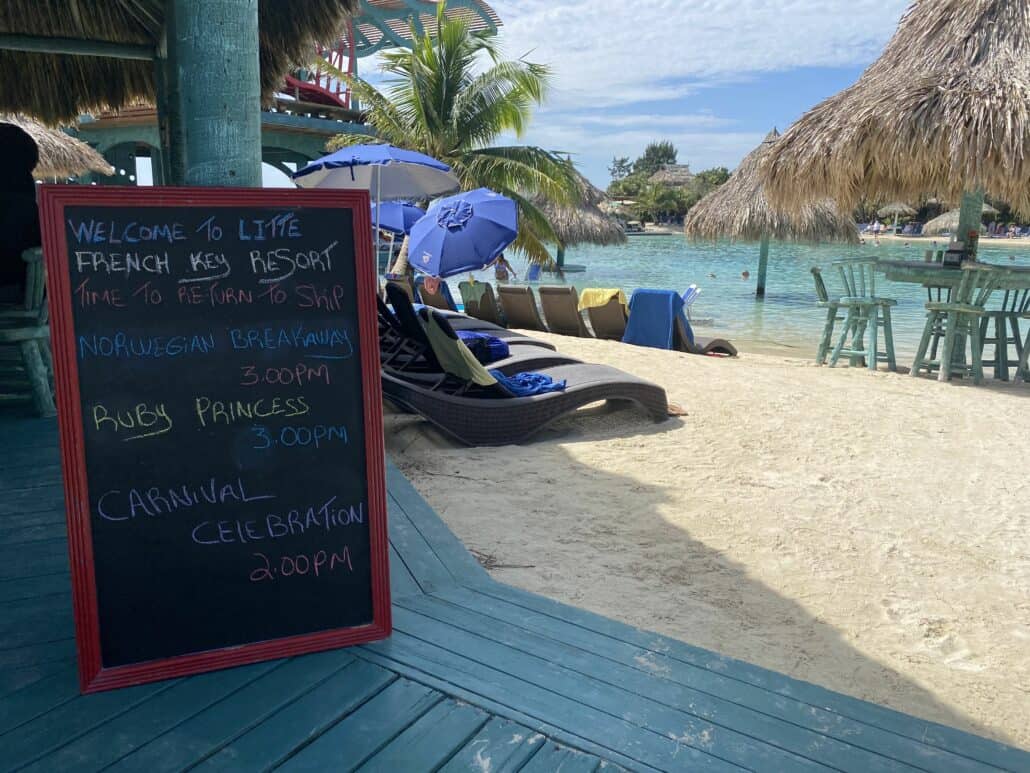 You'll find various animals roaming freely, which is on purpose. So don't be surprised if you encounter peacocks, monkeys, and other wildlife. Ownership of Little French Key has shifted recently, with the new co-owners running things differently than before.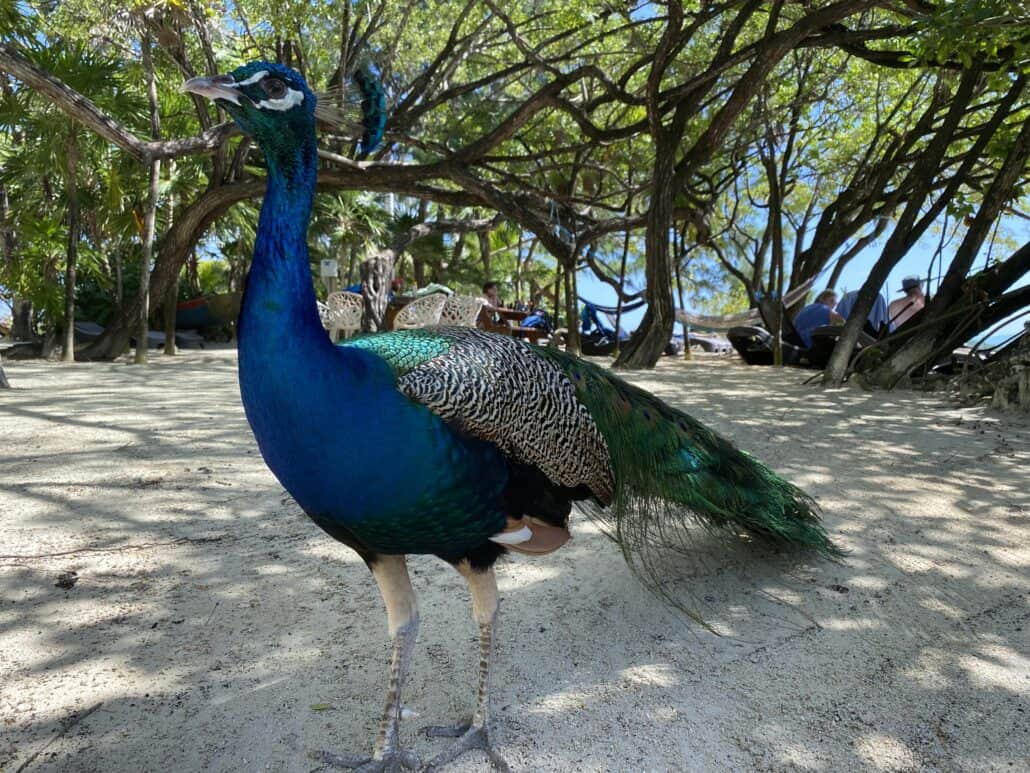 I spoke with one of the owners, and he said that any animals that would not harm each other or guests are free to roam around on the island.
If you've visited Little French Key in the past, you may remember several large and exotic animals — such as lions and jaguars — in cages as a bit of a "zoo" part of the island experience. While the island retains some of this exotic animal experience, it has far fewer, as many of them have been given new homes.
For the ones that remain, the owners are building more extensive and better facilities for them. And yes, gone are the days of swimming with and holding a jaguar at Little French Key as the current ownership adopts a more animal-friendly approach to its offerings.
Very helpful for cruise passengers, Little French Key has a chalkboard that lists the ships in port that day and when guests from those ships should leave the island to head back to the ship.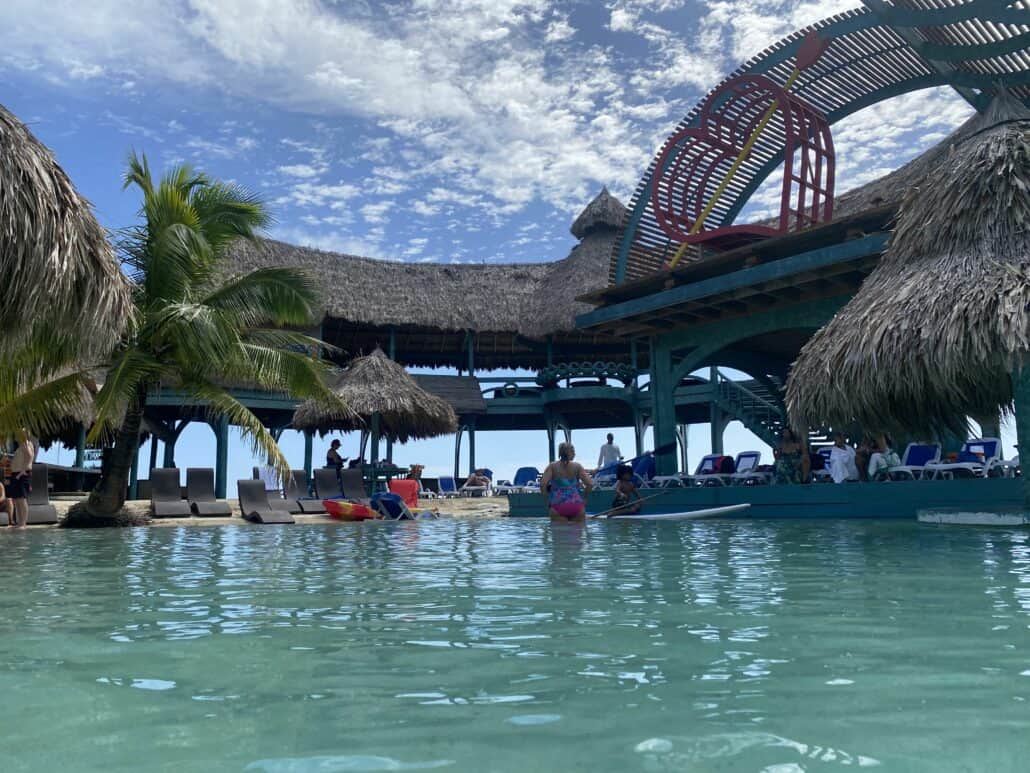 Below is one of the multiple bars on the island. Various seating surrounds it, including swinging benches.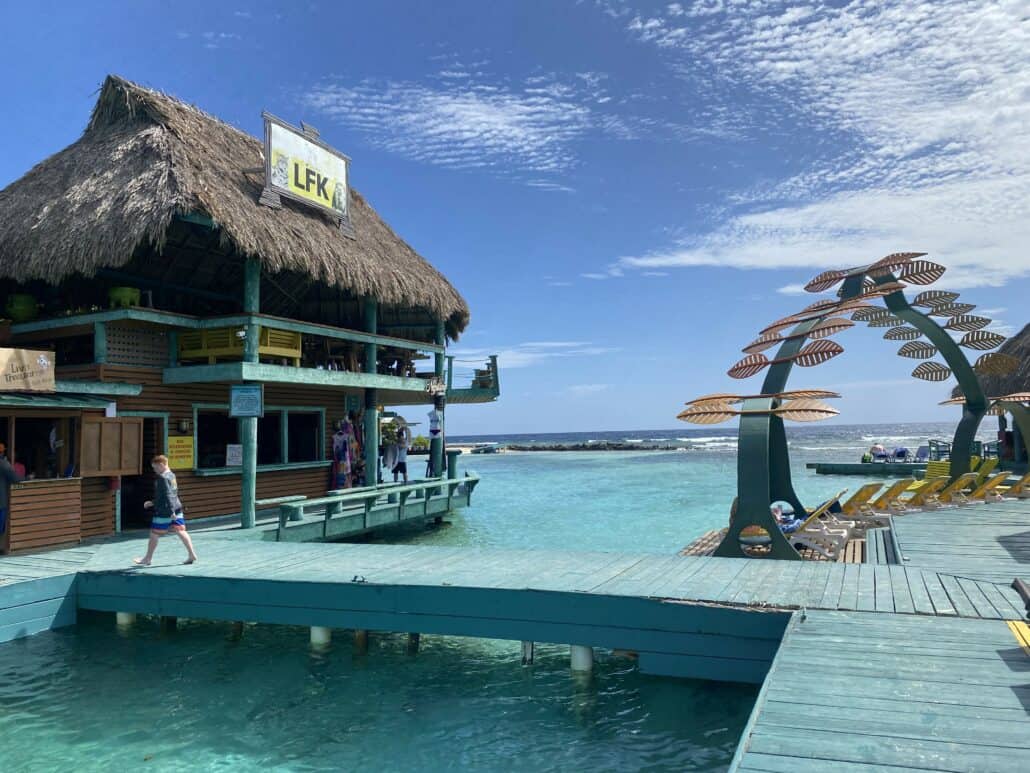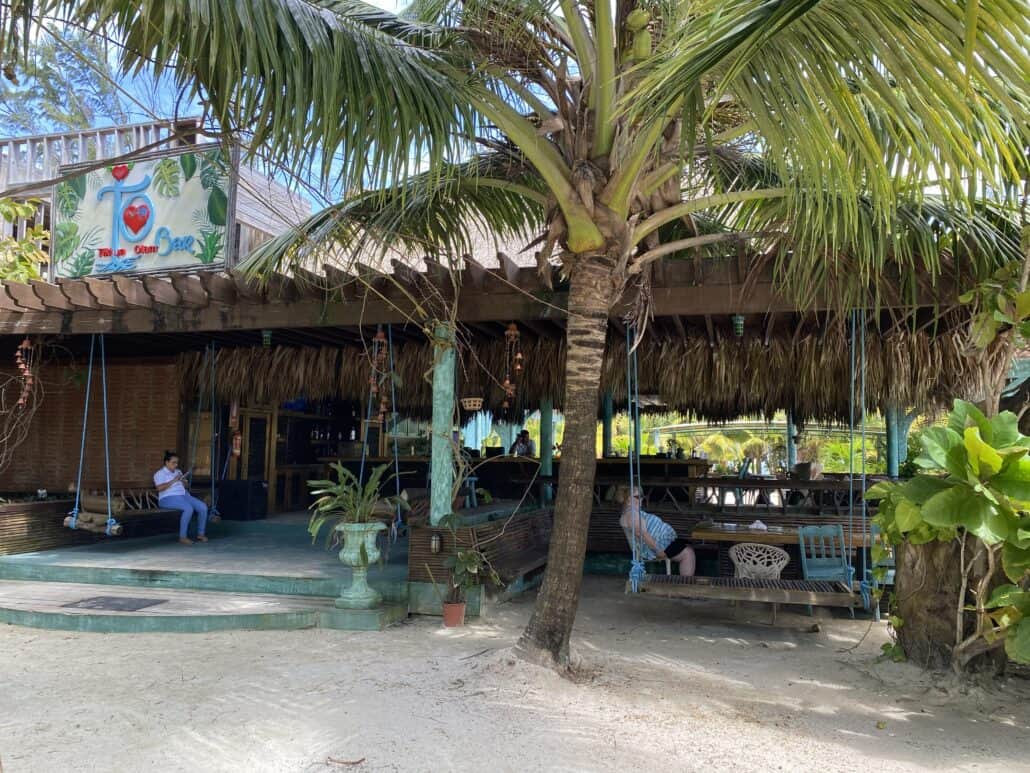 At Little French Key, several restaurants and bars offer delightful meals and beverages. Visitors can relish their food and drinks while taking in the beautiful scenery.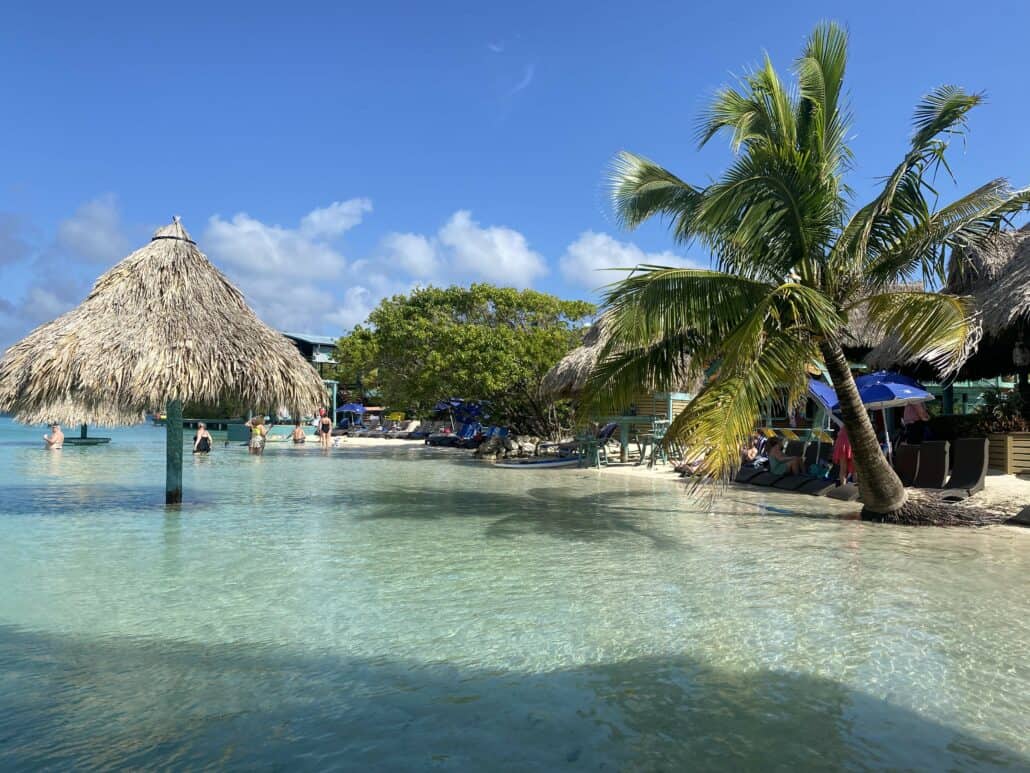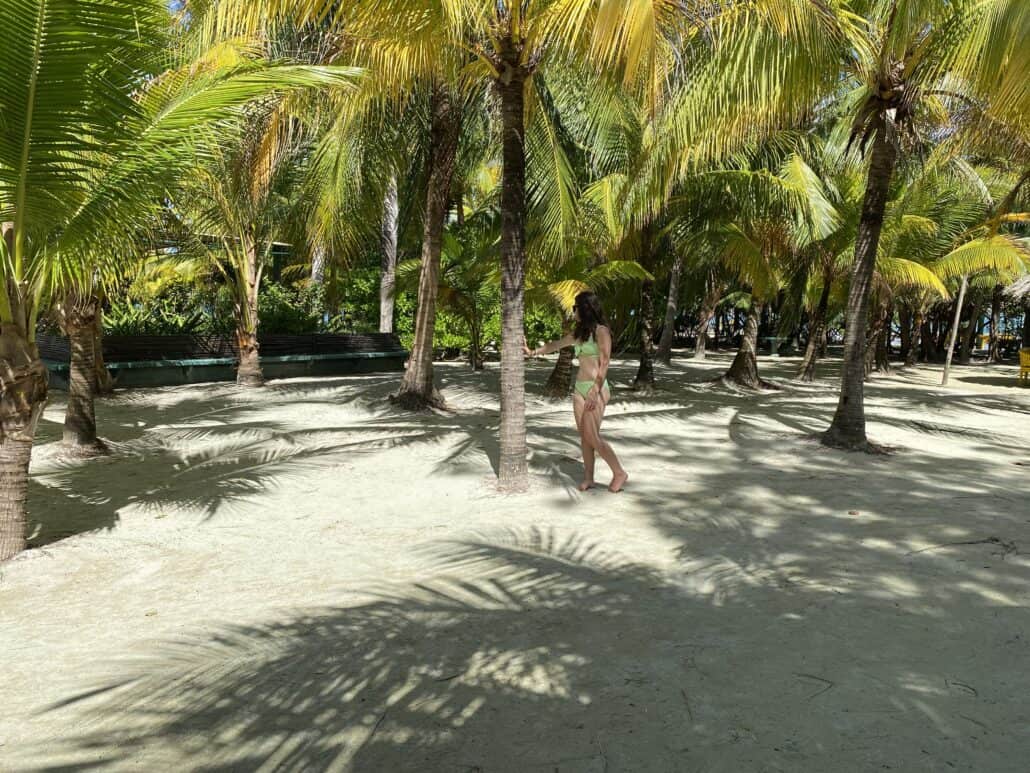 Visitors can unwind on the immaculate, white sandy shores, take a dip and explore the lively coral reefs by snorkeling, or partake in water activities, including kayaking and paddleboarding.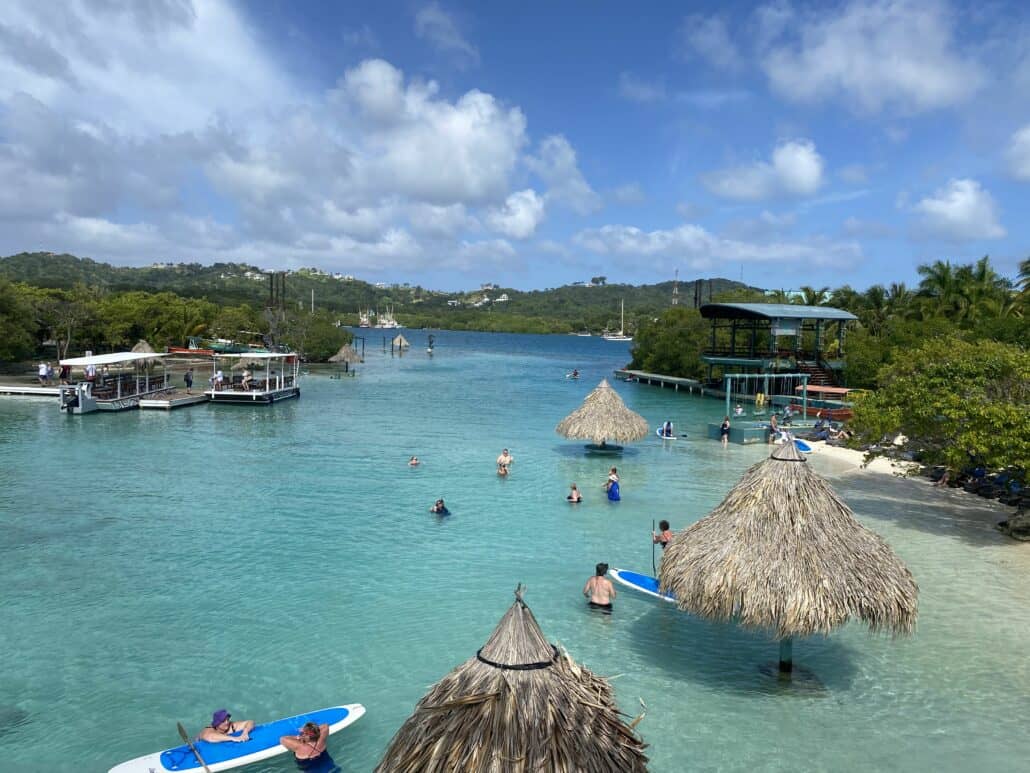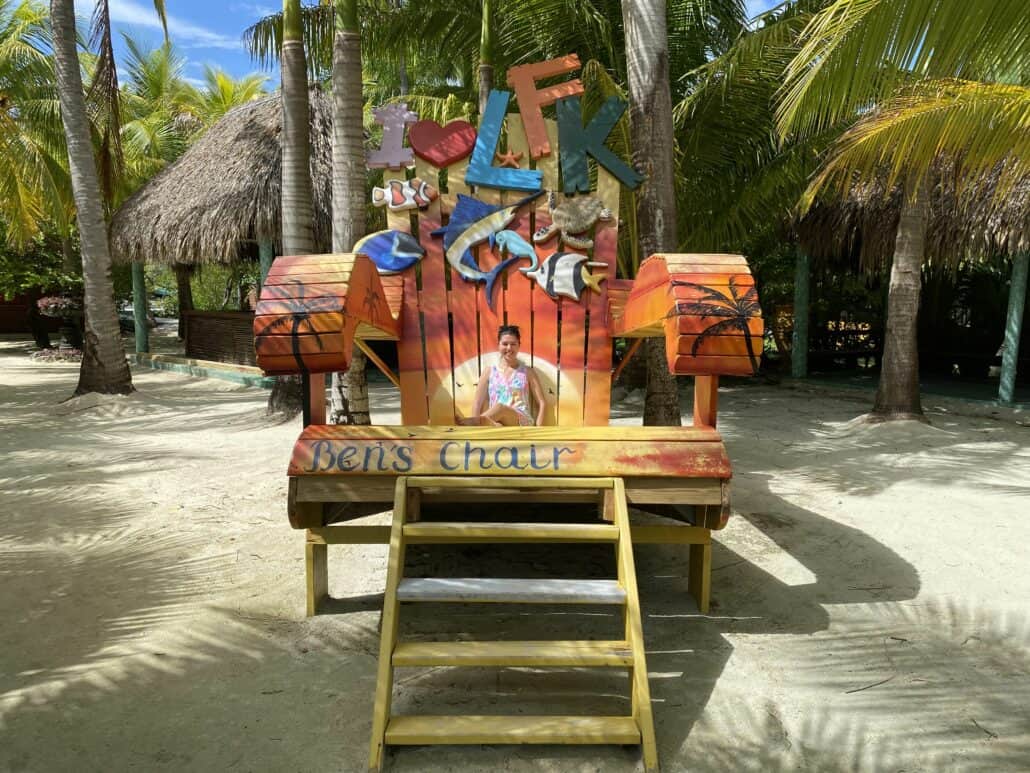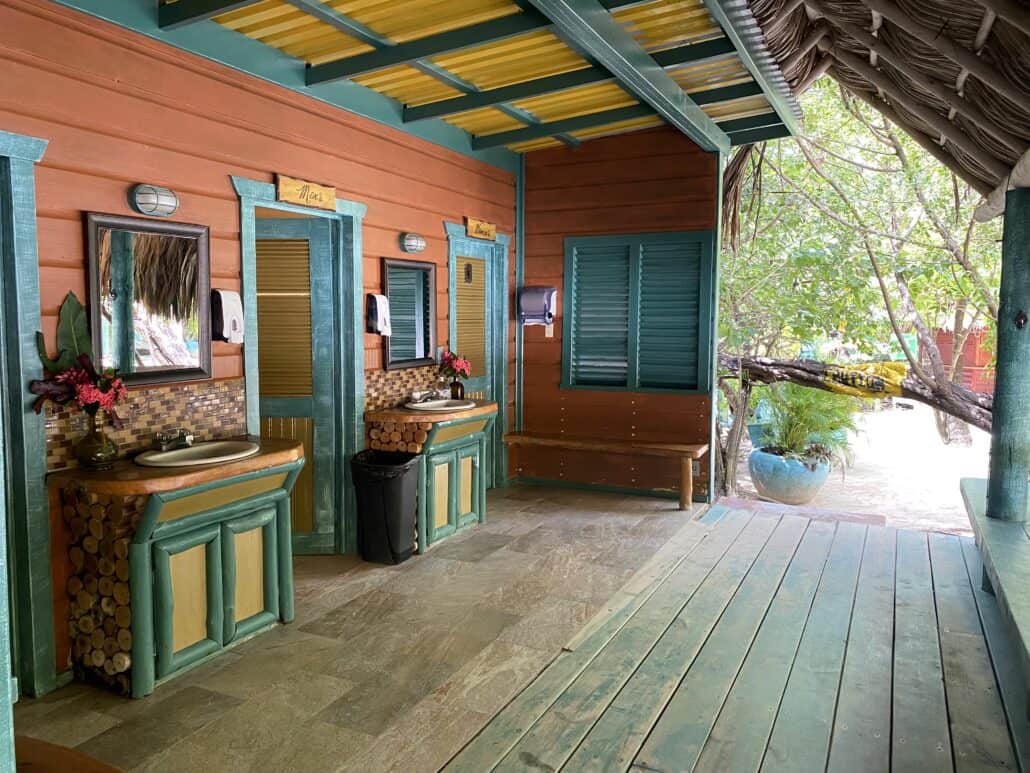 Go Deeper: Fire Destroys Little French Key in 2018, Rebuilds