This ain't your grandma's retirement village… although it could be, if she plays her cards right. A program called Seniors At Seas now offers those 50-and-above an opportunity to live on a cruise ship, whether part of the year or year-round. But is it right for you?
What Is Seniors At Seas?
Marketed as a first-of-its kind  "alternative retirement option" for seniors, the program allows participants to live on a cruise ship in seasonal or annual intervals. It is available for those who are independent or those who have an assistant/nurse (who would either reside in the cabin with the guest or, for an additional charge, could have their own stateroom). The ship selected for the 2018/2019 itinerary is Holland America's MS Amsterdam, with embarkation availability beginning during the inaugural Senior At Seas boarding on September 30, 2018 in Los Angeles, California. The next embarkation date for the program is slated for December 21, 2018, and will also take place in Los Angeles.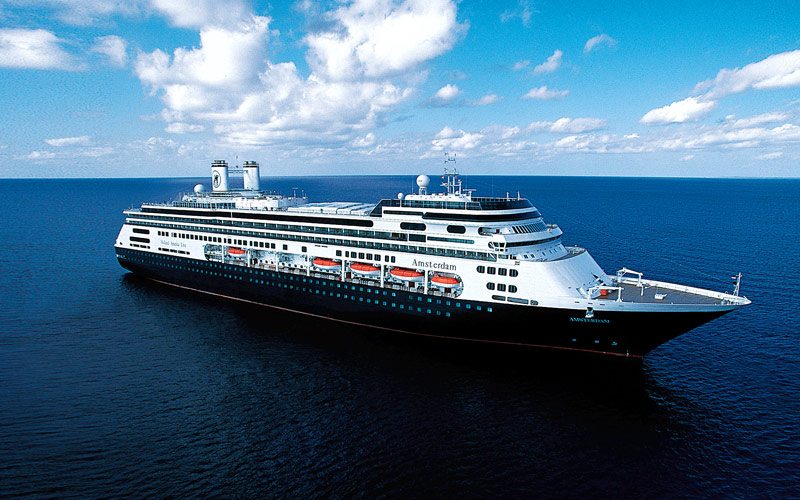 As to how much the program costs, that depends entirely on such factors as the type of stateroom selected and whether one intends to remain onboard year-round or disembark for extended periods (such as to spend the summer with family members). And for those wary of committing to a full-year — or worried that they might find shipboard life isn't really right for them — Seniors at Seas does offer "sample voyages" which run anywhere from 30 to 165 days.
Want to hang out with your family? Arrange for them to spend their vacation on board by having them book a cruise. (Or, as the promotional material says, "Be the exciting family member that everyone wants to visit!") Of course, this works out well for both the cruise line and The Cruise Web, the travel agency which overseas all bookings for Seniors At Seas (and would, one presumes, also wind up handling the bookings for any visiting relatives.)
Why This Option Isn't Right For Everyone
While the idea of living out one's golden years on a cruise ship sounds amazing, there are definitely factors which should be taken into consideration. For one thing, while this might prove to be a cheaper option for a physically fit senior who does not require any assistance, a cruise ship can not provide the same level of care that an assisted living facility would be able to. A senior in need of assistance with daily activities such as bathing or dressing, for example, would have to bring along a caretaker, whose expenses would also have to be covered.
But for those who like the idea of waking up each day to breathtaking vistas or a new port to explore — not to mention never having to cook, do dishes, make a bed or clean the bathroom again — Seniors At Seas might be an option worth exploring.
For more info, click here.