Ready to give up your daily life for a while and head off on a grand adventure at sea? If so, Life at Sea Cruises' upcoming three-year world cruise may be just the ticket.
The company, which is part of Miray Cruises, is accepting reservations for the first three-year world cruise, which will cover 130,000 miles and visit 375 ports across 135 countries. And the best part is the pricing — it starts at just $33,000 per person, per year to live on a cruise ship.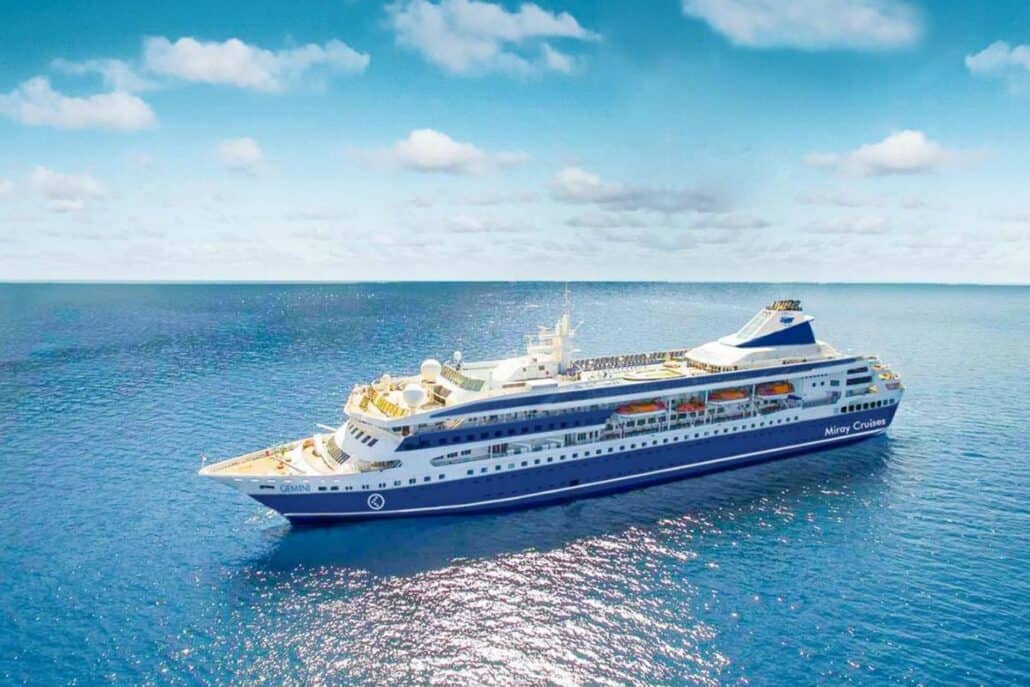 The voyage will take place aboard the renovated MV Gemini, which has 400 cabins and a guest capacity of 1,074. In addition to traditional cruise ship amenities like sundecks, a swimming pool, multiple restaurants, and a wellness center, the ship will also feature business-focused facilities. Since the company anticipates that many residents will be working remotely, there will be meeting rooms, 14 offices, a business lounge, and a library.
The ship will be equipped with SpaceX's Starlink internet, which is currently the fastest and most reliable internet at sea. It will also include a 24-hour hospital with free medical visits.
"Professionals need connectivity, the right amenities and the functionality to perform their jobs. There is no other cruise that offers this sort of flexibility to their customers" says Mikael Petterson, Managing Director of Life at Sea Cruises.
Cabins range from 130 square foot virtual interior rooms and oceanview staterooms to 260 square foot balcony suites.
Each stop on the MV Gemini itinerary plans for multiple days in port. The schedule plans to provide access to 13 Wonders of the World. The three-year world cruise is set to begin on November 1, 2023 from Istanbul, with pickups in Barcelona and Miami as well.
MORE: Revitalized Nassau Cruise Port Officially Has an Opening Date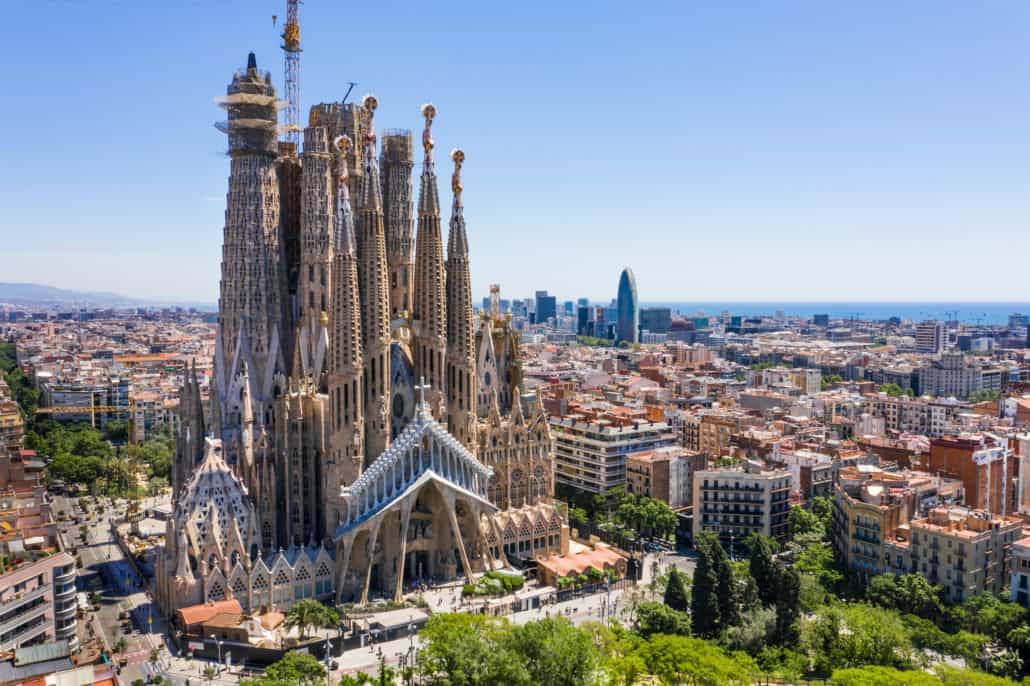 Guests must sign up for the entire three-year voyage, but Life at Sea Cruises also has a "matchmaking" program set up. Through this, passengers can "share" a cabin with someone else, switching off with them throughout the itinerary. For example, two couples could buy one cabin for the world cruise, and then divide up time on board between them.
Solo travelers get a discount of 15 percent on the double occupancy rate.
Payment Information
To offer more peace of mind when booking such a massive trip, Life at Sea is offering a pay-as-you-go flexible payment structure. Payments will be made in semi-annual installments, with the first payment of 25 percent due on June 30th. This first payment is a combination of a 10 percent deposit and the initial first payment of 15 percent. Any current resident payment will be credited to the first amount. After that, 15 percent of each cruisers' fare will be due semi-annually, with the next payment due December 31st.
The company is also offering a 50 percent Buy-Back Guarantee for all new and existing reservations. If there's a circumstance that prevents a resident from completing the voyage, Life at Sea Cruises will buy back the remainder of the resident's unused cruise portion at 50 percent of the prorated amount based on the cruise fare.
READ NEXT: Sun Princess to Feature Three Original Cirque Shows