Following a four-year project to completely transform, revitalize, and expand the cruise port in Nassau, the teams behind the project have announced that phase one has officially been completed.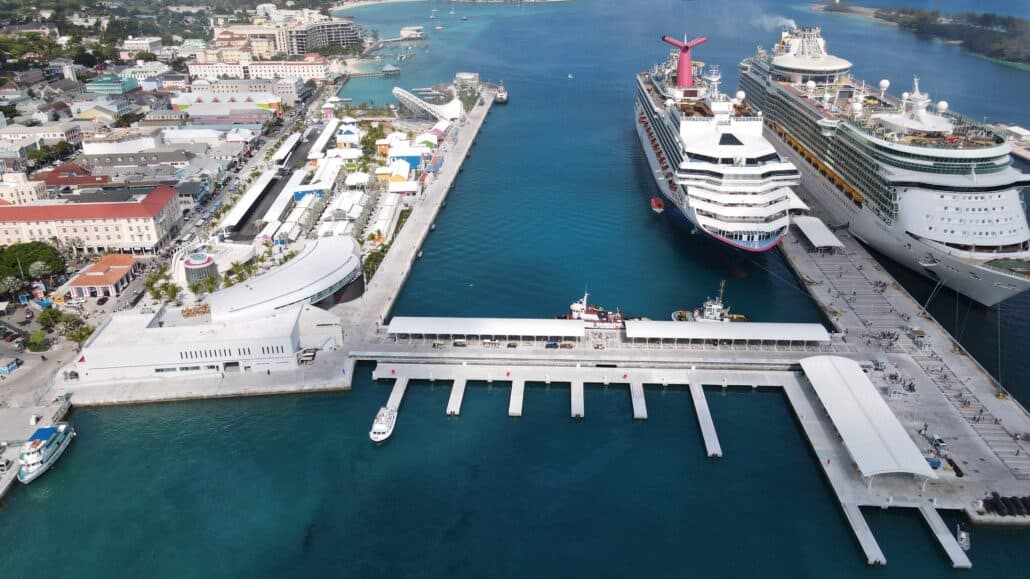 The $300 million project will be opening to the public on May 26, 2023. With the addition of a new berth and the refurbishment and repair of all piers, Nassau Cruise Port will now be able to accommodate six cruise ships per day, including three Icon-class ships — which is an upcoming class of ships from Royal Caribbean that will be the largest cruise vessels in the world. The port's capacity will be increasing from 20,000 passengers per day to over 30,000 per day, with the port expecting to welcome four million cruisers by the end of 2023.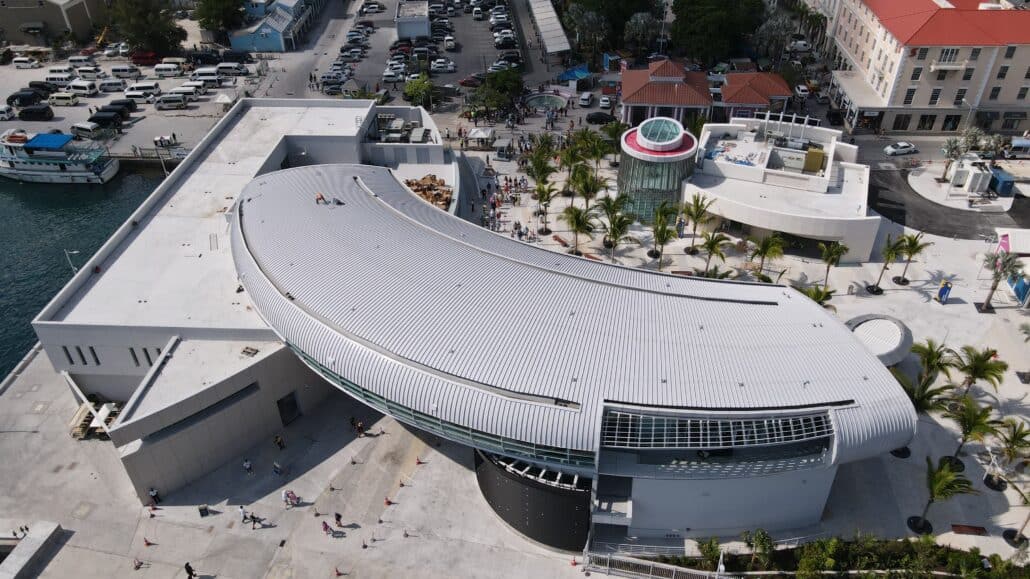 As part of the final phase of development, guests will be welcomed by a modern arrivals plaza, a Junkanoo museum featuring immersive experiences, authentic Bahamian shops and beverage venues, an amphitheater, an art gallery, green spaces, and an organized ground transportation area.
MORE: Sun Princess to Feature Three Original Cirque Shows
Tenants within the Marketplace and Port Plaza are slated to offer a wide variety of experiences and goods that pay homage to the traditions of the Bahamas, with a focus on the culture and locally-produced products.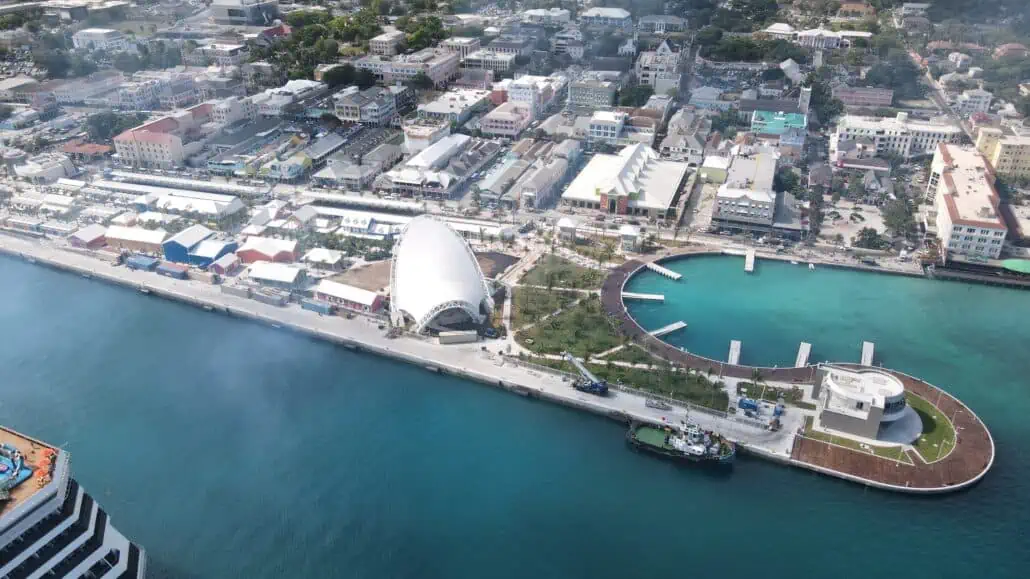 "After three years of planning, and three years of development and construction, we are so thrilled to be able to unveil the new Nassau Cruise Port to cruise passengers, tourists and the Bahamian community," said Mike Maura Jr., CEO and Director, Nassau Cruise Port Ltd.
"Nassau Cruise Port will proudly showcase the best of The Bahamas over its 11 acres of reimagined waterfront development, creating a new downtown Nassau destination. We want each and every visitor to have a remarkable, memorable experience in Nassau, and we are excited to proudly display Bahamian goods, culture and warm hospitality to our guests… This is indeed a very proud moment."
The next phase of the port project, slated to be completed in 2024, guests can expect to see the addition of a new signature restaurant along with more family-friendly attractions.
READ NEXT: 11 Tips For Navigating Nassau, Bahamas