As the Caribbean continues to bounce back from the hurricanes which did heavy damage earlier this year, another major milestone was achieved this week. On Thursday, Magens Bay — long considered one of the most beautiful beaches in the Virgin Islands — officially reopened with help from the folks at Royal Caribbean Cruise Line.
Royal Caribbean Teams With Magens Bay
According to the St. Thomas Source, a ceremony was held Thursday to officially reopen the beach. Governor Kenneth Mapp said that the hurricanes had ultimately resulted in a betterment of the area. . "Hurricanes are about devastation," he said, "but when you turn that quarter over, hurricanes are [also] opportunities. Here is our opportunity to turn a page and create a more vibrant product, a more vibrant experience for our guests." The ultimate goal? Making the area the "No. 1 visitor destination in the entire Caribbean."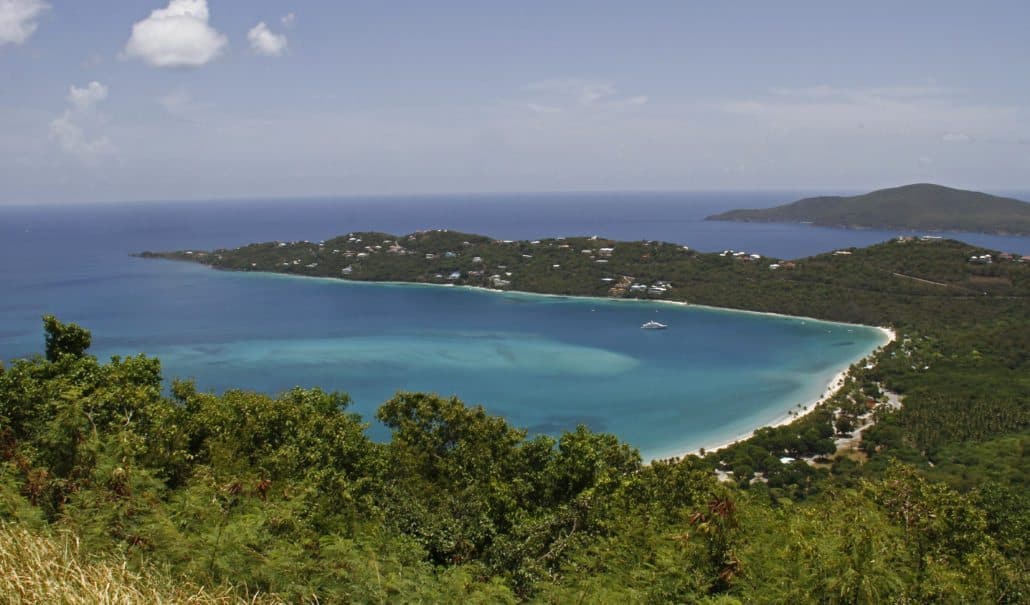 Royal Caribbean Cruise Line had partnered with the Magens Bay authority to help repair damage done to the area, with CEO Richard Fain saying that their partnership had been "a long and important relationship." He noted that it was just over 47 years ago that a Royal Caribbean ship had first called upon the island of St Thomas.
Mapp commended the people of the Virgin islands "for your relilence and your strength" before thanking the cruise line "for betting on us, for investing with us, for helping us when we needed help and for being a very strong partner."
Repairing The Damage To Magens Bay
Hurricanes Maria and Irma did a fair amount of damage to the popular tourist spot, including causing massive erosion to the shelf just off the shore. This meant that the normally gentle slope which allowed for people to wade into the waters instead gave way to a much more severe drop. The concession stands and restrooms were also badly damaged by the Category 5 storms. As well as repairing this damage, crews worked to plant nearly 500 new trees to help return the beach, visited by approximately 250,000 tourists a year, to its former glory.