Of the many new features found on Carnival Cruise Line's new Mardi Gras, one that has left people with many questions, is the Loft 19 area. What is it? Who has access? And how much does it cost to rent one of the incredible cabanas located in the exclusive retreat? Read on for the answer to those questions and more.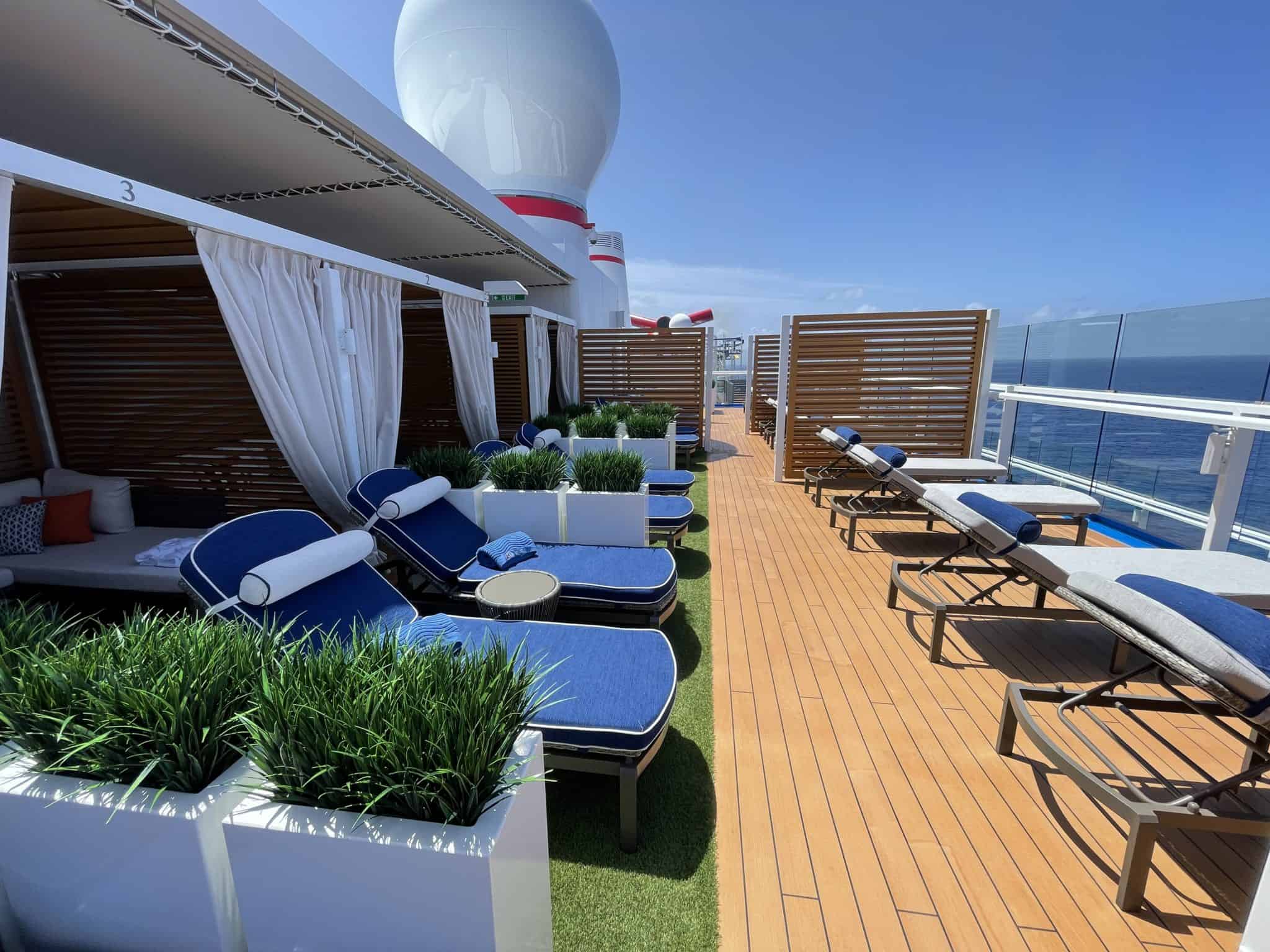 What Is Loft 19?
As the name implies, Loft 19 can be found on the forward section of deck 19. Described as an exclusive retreat, the area is only available to Excel Suite guests and those who purchase access, whether for the day or the week. The area features a variety of seating areas (including loungers with comfortable pads), beverage service, and a large infinity whirlpool.
In many ways, Loft 19 is something of an elevated Serenity Deck. But while that area is available to all guests, those arriving at Loft 19 will be greeted by a host or hostess who will confirm that they are, in fact, staying in an Excel Suite or have purchased access for the day.
Another important difference between the two areas: While Serenity is specifically set aside for those 21 and over, there are no age restrictions on Loft 19.
But the real selling point of Loft 19 — emphasis on "selling" — is the 12 cabanas found in the area.
READ MORE: Disney Wish to Feature a Moana-Inspired Suite in the Funnel
How Much Do The Cabanas Cost?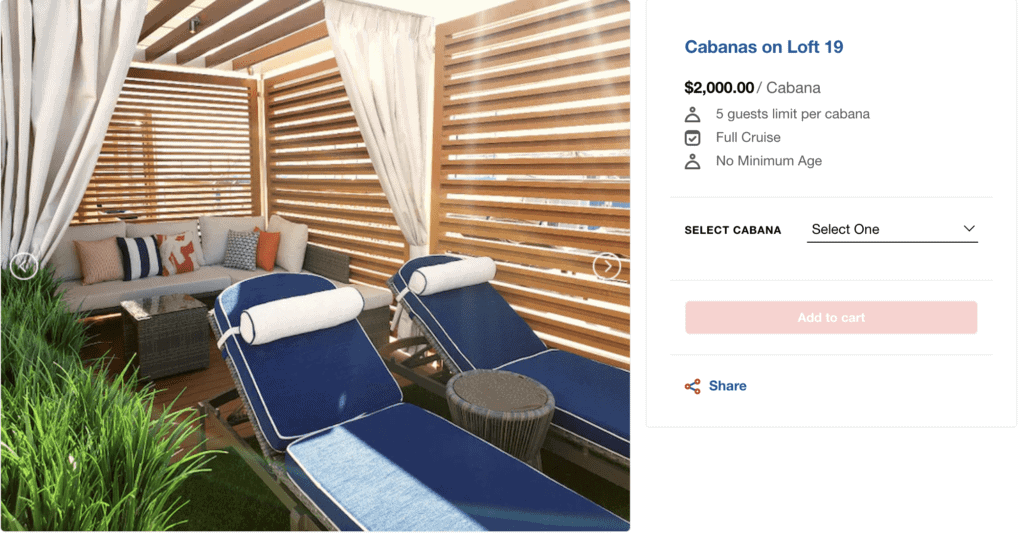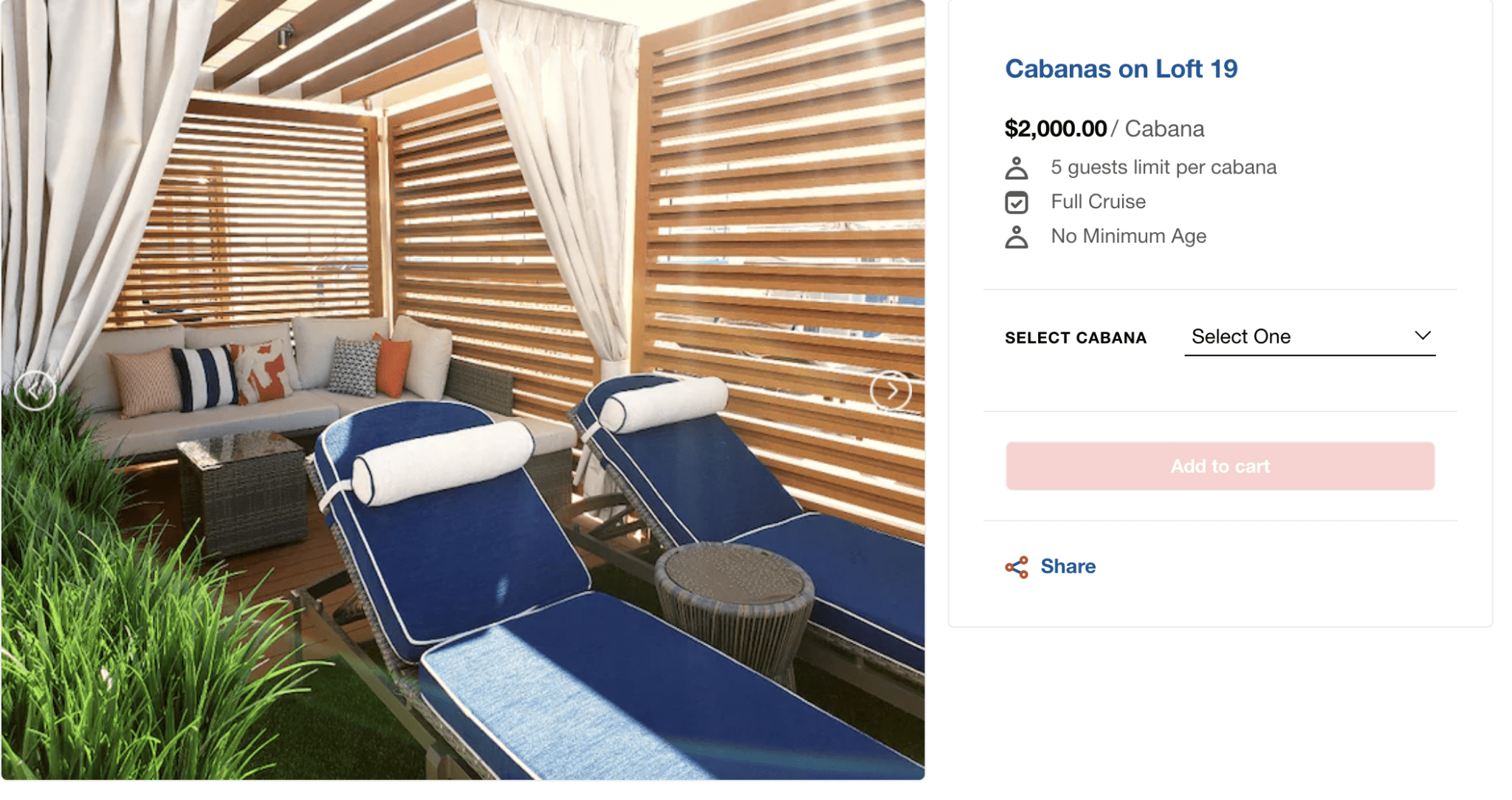 Considered the height of luxury aboard Mardi Gras, the 12 cabanas found in Loft 19 are available for rent, with each holding up to 5 guests. Cabana perks include:
Free lunch delivery
Chilled towels
Zero proof frozen refreshers
A bucket filled with ice and six bottles of water
A bottle of sparkling wine
Fresh fruit
Plush bathrobes
Full bar service
A dedicated cabana attendant
Currently, the price to rent week-long access to a Loft 19 cabana is $2,000 (plus an 18 percent gratuity). When renting a cabana in advance on the Carnival website, guests are shown where the cabanas are and which of them are still available for them to select.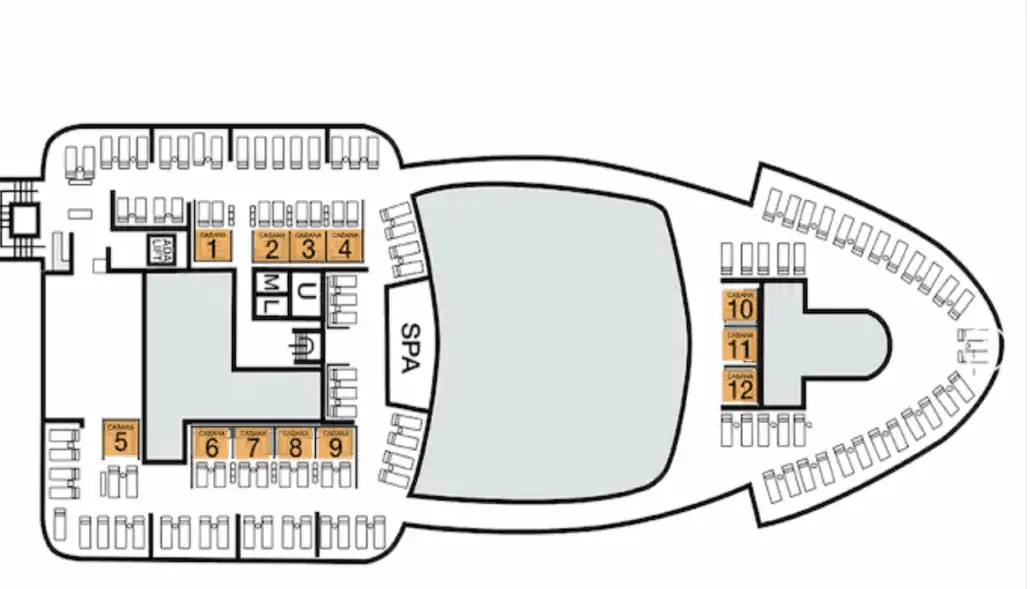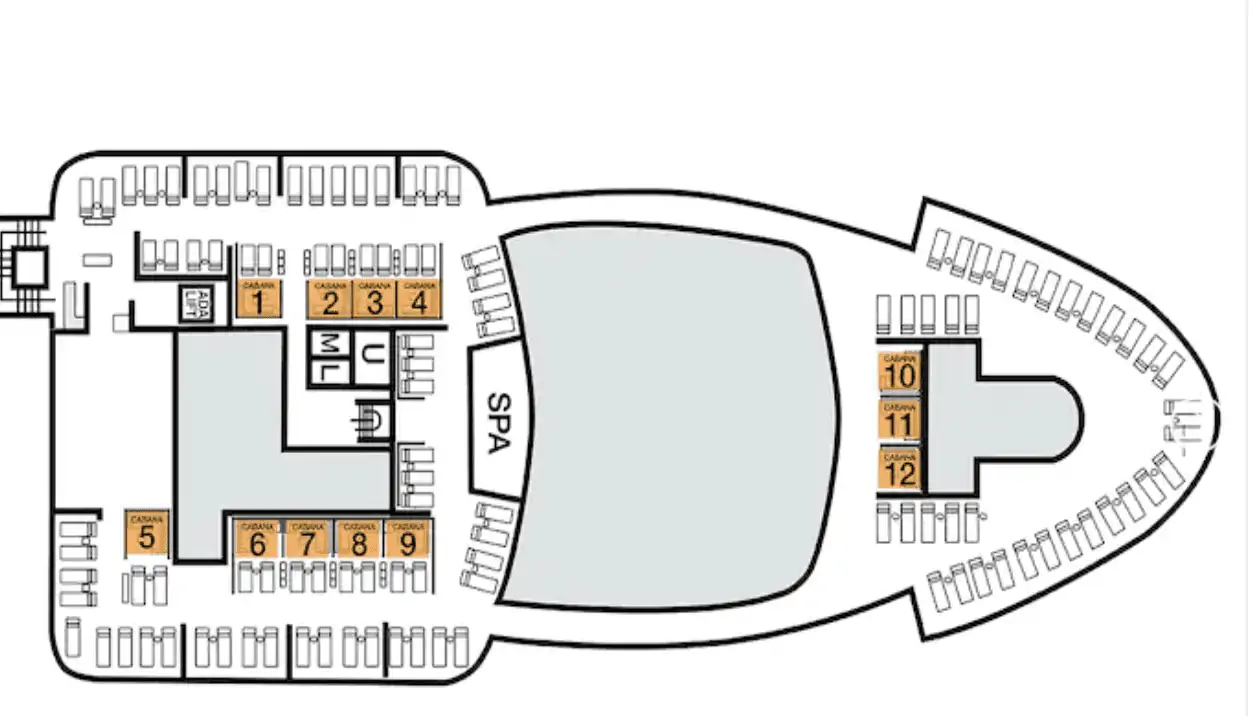 Guests staying in Excel Suites receive complimentary access to Loft 19 and priority when reserving cabanas. If cabanas are not fully sold out, guests who are not staying in Excel Suites will have the opportunity to rent one, whether for a day or the entire week.
During initial sailings, cabana pricing will be $500 per day, per cabana. Brand Ambassador John Heald indicated on his Facebook page that this price will at some point go up to $650 per day, per cabana.
How Can Non-Excel Guests Book a Cabana?
While there are only 12 cabanas available and Excel Suite guests are given priority, passengers who are not staying in the high-end staterooms will be able to rent cabanas, should any be available during their voyage, at the above mentioned per-day price.
Those interested in doing so can either visit Loft 19's reception desk on embarkation day or dial 1909 from any phone on the ship. Renting a cabana is the only way for those not staying in Loft 19 to access the area (unless they are the guest of someone who has already secured a cabana rental).
READ NEXT: Carnival Reveals Mardi Gras Protocols For July and August Cruises