A Celebrity cruise ship and Italian Coast Guard teamed up over the weekend to rescue more than 200 stranded migrants in the Ionian Sea.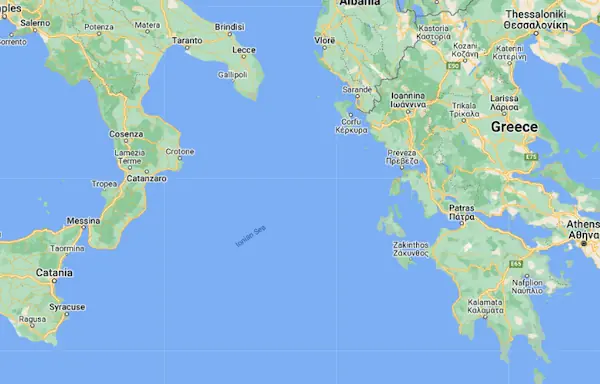 How the Mediterranean Cruise Rescue Played Out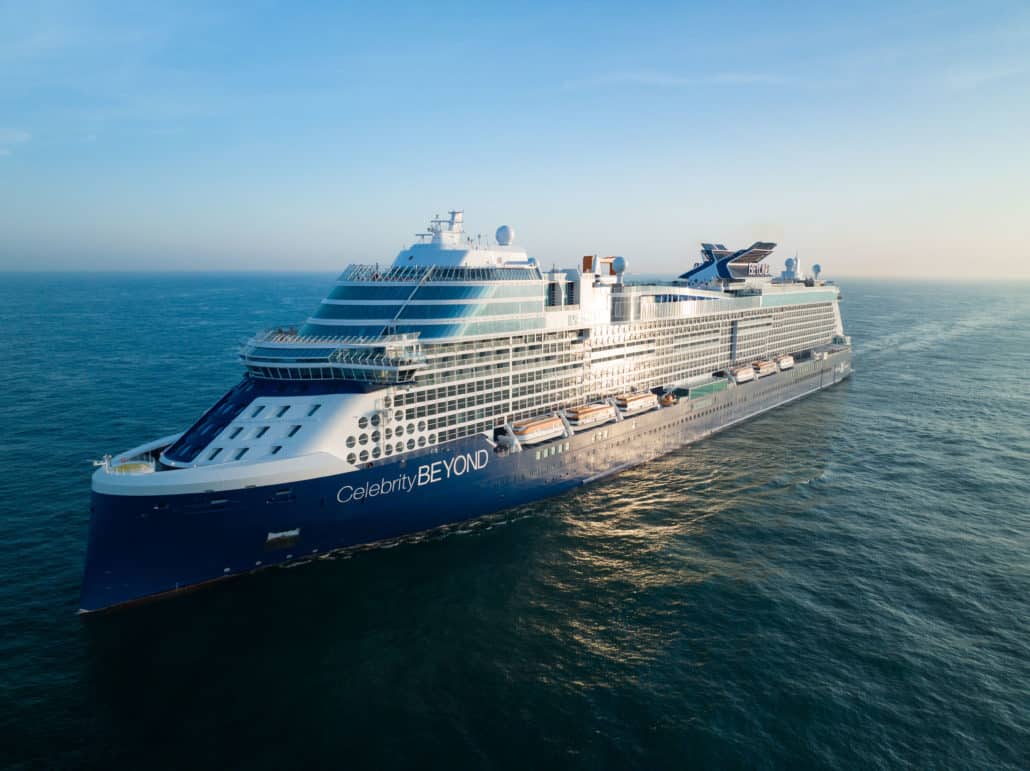 Celebrity Beyond received the request for assistance at around 9:13 in the morning last Wednesday. At the time, Celebrity's newest Edge-class ship had come from Italy and was headed for Greece. The Italian Coast Guard requested that the vessel act as a wind and sea shelter so that a small fishing boat carrying over 200 migrants wouldn't capsize.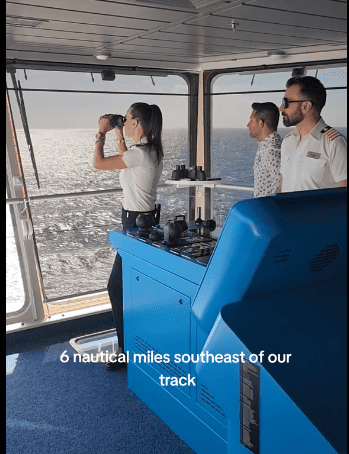 The cruise ship promptly changed course and headed for the boat that had come adrift six nautical miles away. It arrived 20 minutes later.
Upon learning that there were no life jackets onboard the smaller boat, the crew of Celebrity Beyond gathered and distributed its extra life jackets to the refugees. At the same time, a second Coast Guard cutter helped transfer more people.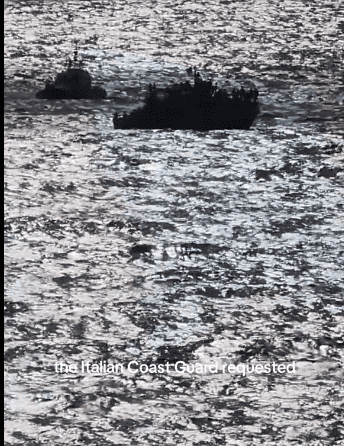 One of the cruisers onboard the Celebrity, Melvyn Ansher, described what it was like. "I don't know where they came from. It was pitiful because we could hear them screaming and shouting," he recalled.
Within an hour and a half, all the passengers of the fishing vessel had been safely transferred to the cutters. While it wasn't clear where the migrants were headed or where they would be escorted, Melvyn didn't seem to mind the interruption and speculated that the new passengers might disembark at their next stop in Santorini.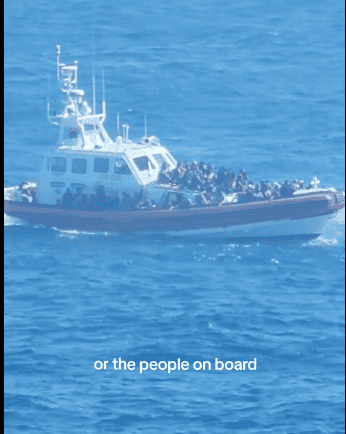 "I've been told they are sent back to their own countries," he added, "but I'm not sure. The passengers can't be angry. There were 200 lives at risk in the middle of the sea. It's likely they paid a lot of money to people traffickers to seek asylum abroad. I've spoken to a crew member who told me that when the ship is in the Caribbean, it is not unusual for them to rescue Cubans in boats fleeing Cuba and trying to get to the US."
Captain Kate Speaks on the Rescue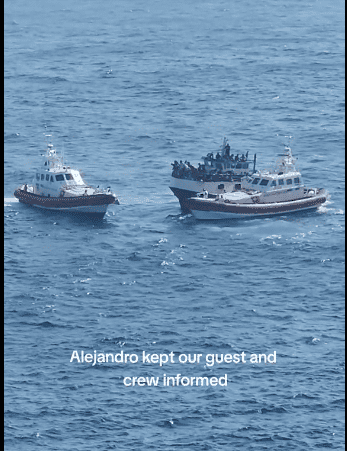 Last January, Beyond came to the rescue of more than a dozen Cuban nationals who were drifting in a makeshift vessel. Captain Kate McCue was in charge during both rescues.
She explained in a TikTok post the protocol at sea. "…the master of a ship at sea is bound to proceed with all speed to the assistance of persons in distress. Upon receiving a signal from any source that a ship or aircraft or survival craft is in distress, we are required to render assistance to those in danger as long as we are able to do so without endangering the vessel or the people on board."
The entire event plays out, narrated by Captain Kate on her TikTok.
Celebrity Beyond is sailing in Europe this summer after sailing the Caribbean this past winter.