Celebrity Beyond was officially named and christened during a ceremony on Friday at Port Everglades, kicking off her inaugural Caribbean season.
Olympic gold medalist Simone Biles, who is known around the world for her incredible feats in gymnastics, served as Beyond's godmother, performing the naming and christening duties.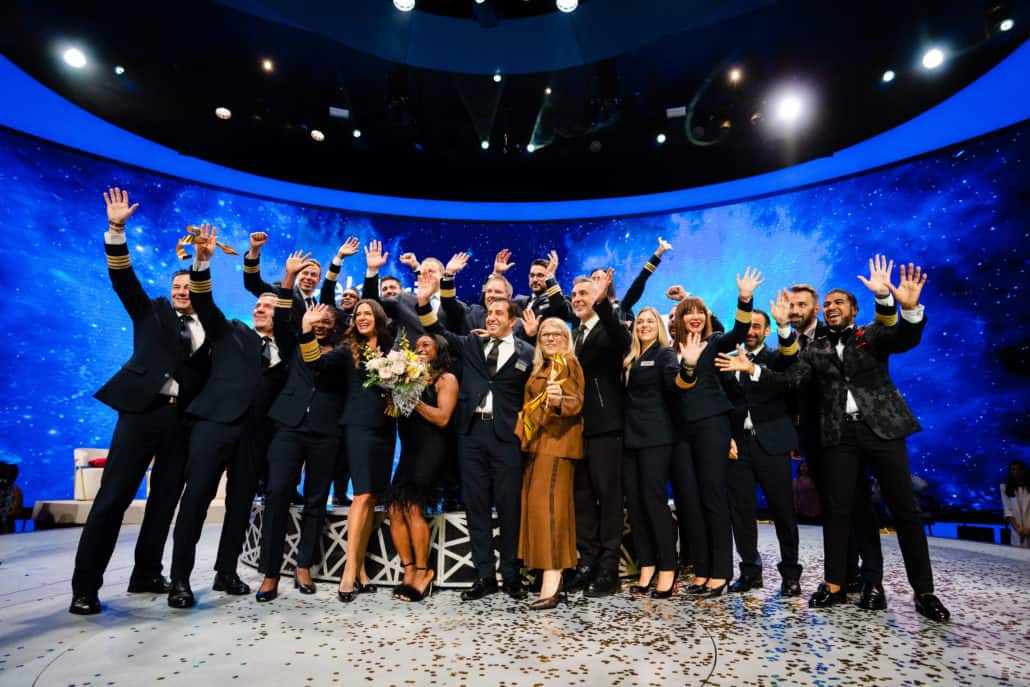 "I can think of no one better to be the Godmother of this incredible ship than the G.O.A.T. herself – Simone Biles," said Jason Liberty, President and CEO of the Royal Caribbean Group, the parent company of Celebrity Cruises. "This ship's beauty, power, and resilience sets the standard by which all others will be measured. Simone's determination, progressive nature, empowered attitude, and grace in the face of challenges make her such an inspiration to so many around the world. All of these attributes are why Simone Biles is perfectly suited to watch over Celebrity Beyond's journey."
MORE: Celebrity Cruises Drops Testing For All Guests
Alongside Liberty, Celebrity Cruises President and CEO Lisa Lutoff-Perlo, and other Celebrity Cruises executives, Biles named Beyond in a ceremony attended by 2,500 guests and media, capped by a performance from singer and songwriter Leona Lewis.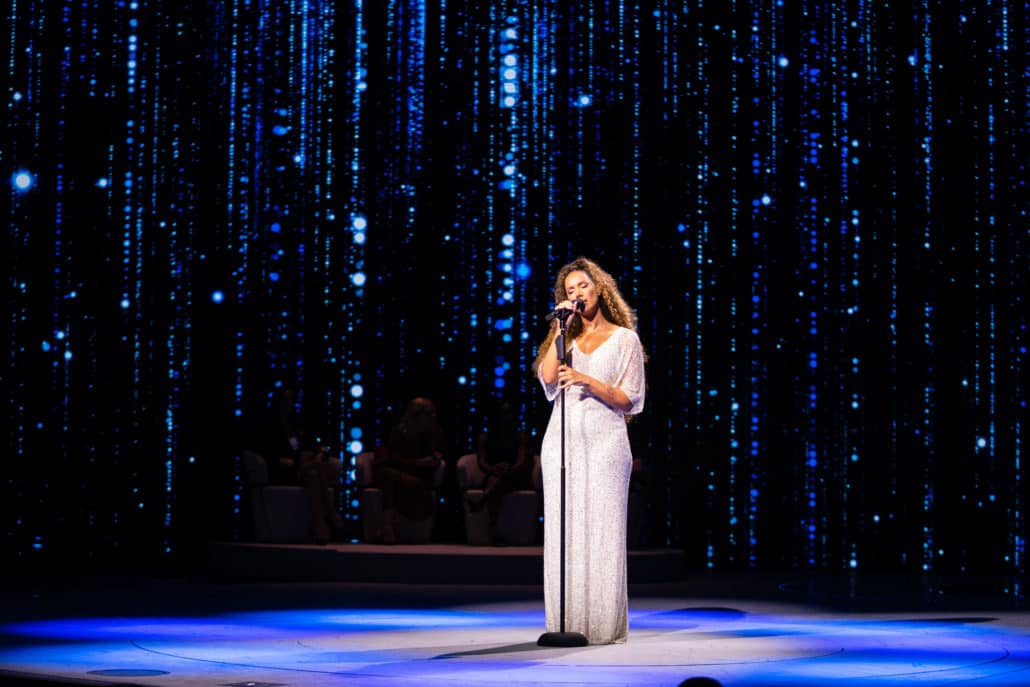 Helmed by Captain Kate McClue, the first and currently only woman to be named captain of a "mega" cruise ship, Celebrity Beyond's U.S. arrival ushers in a new era of cruising for the industry. The ship has now set sail from Fort Lauderdale, and will spend the coming season operating mostly seven-night eastern and western Caribbean itineraries.
Highlights of Celebrity Beyond include:
The Retreat ship-within-a-ship complex with its own sundeck, restaurant, and lounge
The Rooftop Garden and Resort Deck with cantilevered float pools and sunken seating areas
A multi-story Sunset Bar with an internationally-inspired beach club ambiance
32 food and beverage venues, including Chef Daniel Boulud's Le Voyage restaurant
The Magic Carpet moving platform on the side of the ship, which changes purpose depending on the deck it's on
READ NEXT: Canadian Port Has Record Cruise Year in 2022