If you want to tell people that your cruise line is big fun, you need a big spokesman. Which is why this week, Carnival Cruise Line announced that they had appointed a new CFO… no, not a Chief Financial Officer, but the Chief Fun Officer. And the person filling that position? None other than NBA Hall of Famer Shaquille "Shaq" O'Neal!
What Shaq's New Job Entails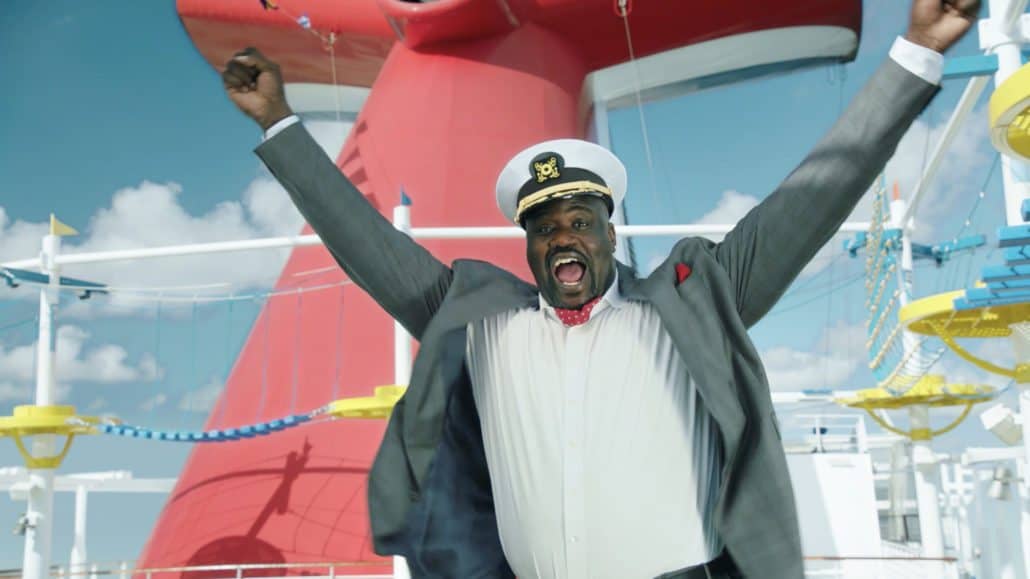 "We are very excited to have Shaq as part of the Carnival team," said company president Christine Duffy. "He will serve as a great ambassador, ensuring everyone knows all about our one-of-a-kind brand of fun." This notion, of course, ties in with Carnival's new multi-platform ad campaign, the theme of which is Choose Fun.
"In Today's world," says O'Neal, "it's more important than ever to choose fun, especially when everyone is busy with work, family and life in general. So I'm honored to be appointed the Chief Fun Officer at Carnival — a company that lives and breaths fun."
The first ad featuring the larger-than-life superstar has O'Neal taking viewers on a tour of the Carnival Vista, with stops on the SkyRide, in the pool and — of course — on the basketball court. This is only the latest effort by Carnival — under whose corporate umbrella brands such as Costa, Holland America and Princess operate — to incorporate the worlds of pop culture and celebrity into their branding. During a December earnings call, Chief Executive Officer Arnold Donald pointed out that Cunard's Queen Mary 2 had hosted the premiere of The Greatest Showman, while international singing sensation Shakira had been hired to appear in ads promoting Costa in Italy. And of course, there's the wildly successful partnership between Carnival and Guy Fieri, whose Guy's Burger Joint has become a favorite among many cruisers. "These efforts are all engineered to reach audiences multiple times in multiple ways," Donald explained, "to help drive demand for our brands."