As Texas continues to reel from the effects of this weekend's weather, both Carnival and Royal Caribbean Cruise Lines have updated passengers on the situation.

Cancellations and delays
Just hours after we reported that Royal Caribbean announced the cancellation of this week's sailing of Liberty of the Seas, Carnival updated travelers via a statement released Monday morning. "Due to extreme flooding conditions in Texas caused by Hurricane Harvey," it read, "officials in Galveston are unable to predict with any certainty when the Port of Galveston will re-open, but now expect it will remain closed until late this week."

The statement continued, "As a result, Carnival's three Galveston-based ships, Carnival Freedom, Carnival Valor and Carnival Breeze, will all stop in New Orleans over the next two days to allow guests to disembark if they wish to make independent arrangements to return home or travel to another location. Alternatively, if their schedule allows, guests can elect to stay on board the ships, which will depart New Orleans between Tuesday and Wednesday. All three ships will head towards Galveston to be in position to enter the port as soon as it re-opens."
This has, not surprisingly, wreaked havoc on the fleet's schedule. "Based on the uncertainty of when specifically the ships will be able to dock in Galveston," Carnival's statement explained, "the August 26 sailings of Carnival Valor and Carnival Freedom, and the August 27 voyage of Carnival Breeze, are now cancelled. A full refund will be provided to all guests who were scheduled on these cruises. Additionally, a 25 percent future cruise credit will be applied to their next reservation with Carnival if booked within the next 60 days."
In conclusion, Carnival said that "the safety and well-being of our guests and team members is our foremost priority. Our thoughts and prayers are with everyone impacted by Hurricane Harvey."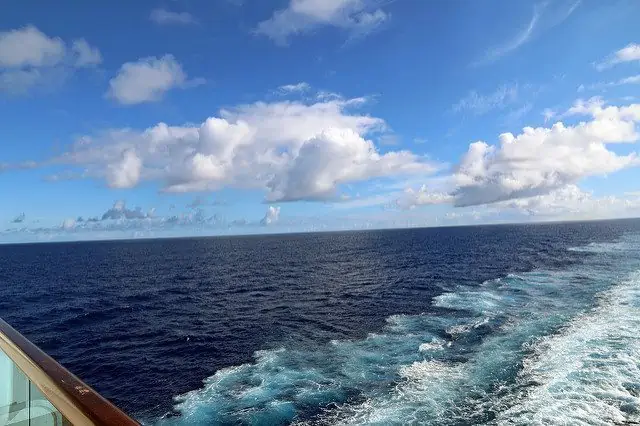 In Other News…
As reported earlier, Royal Caribbean's Liberty of the Seas is heading to Miami to restock and refuel, scheduled to arrive there Tuesday. It will return to Galveston by Friday, conditions permitting. All guests scheduled to sail this week will receive a 100% refund and a 25% future cruise credit if they book within the next 30 days.
Rain is relentless
Conditions have not improved around the Houston area, as historic flooding continues to cripple the city. Both major airports are completely shut down until further notice. Innumerable major highways and interstates are submerged in floodwaters. The cruise terminal remains inaccessible by road.
Please keep all those affected by this storm in your thoughts and prayers.