If you listen closely to your fellow cruisers, you'll probably hear a few mentions of staying on the ship while in port.  While there are always advantages to getting out and exploring, sometimes there are even better advantages to staying onboard.
Here are five reasons to stay onboard in port.
(Some of these may not work if your ship is docked in Freeport)
1. No Lines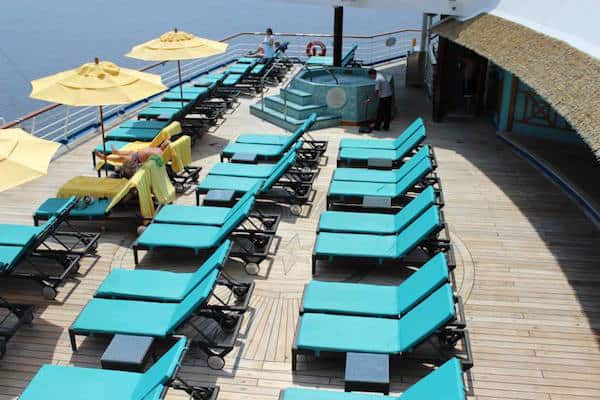 Whether the ship docks at a pier or you have to jump on a tender to get to land, there are going to be lines. Security lines, tender lines, and lines to show your identification to get back on the ship. Sometimes, it's just better to stay line free. We should also mention, no lines to get a deck chair!
2. Open Pools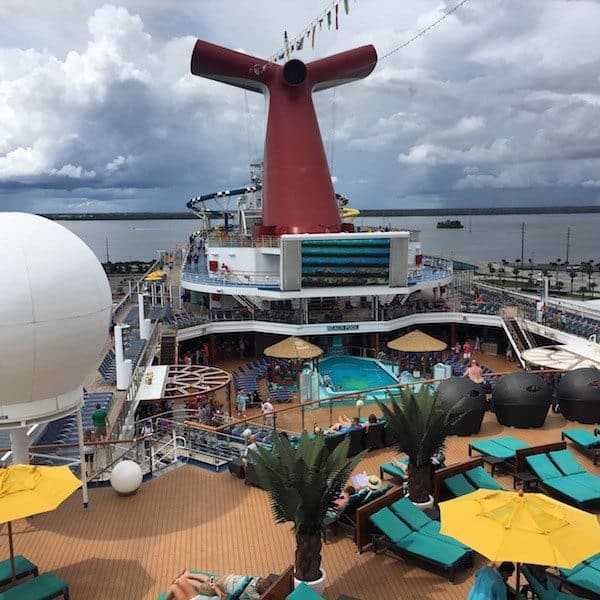 Between the kids and sun-seekers it's almost impossible to wedge yourself into the pool, and if you do make it, you usually find yourself surrounded by way too many people. On port days, you essentially have the pool and hot tubs to yourself!
3. Port Day Deals
You can also score deals by staying onboard. Some bars on the ship have happy hours or two-for-one drink specials. If that's not your thing then check out the spa's port day specials, most offering two, or three-for-one specials. You know, an everything must go, total liquidation sale type thing.
4. Food Options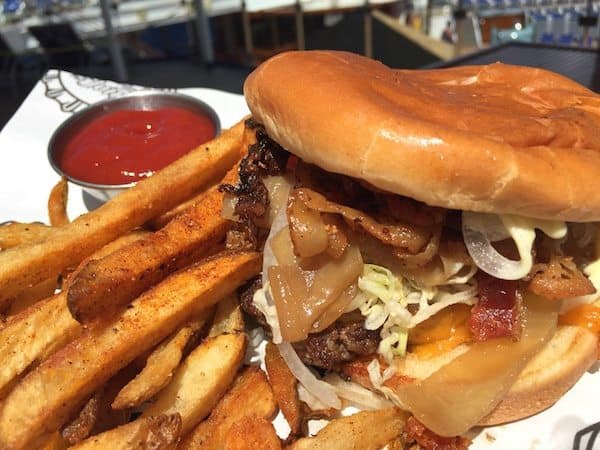 If you wanted to try a new place, but it always seemed a little too crowded or you could never find a seat – a port day is a perfect time to go. Even though Guy's Burger Joint isn't too crowded, it never hurts to have a burger bar to yourself. This even goes for the ever-so-popular Mongolian Grill.
5. Take Pictures
If you want to take pictures of the ship or photos of yourself in certain areas, a port day is the best time to bring out your inner photographer. You won't have people on the ship to cramp your picture or trying to photobomb your Christmas card photo. This is a good time to take the photos before the annoying ship photographers come out to play.