Your grandmother probably told you an ounce of prevention is worth a pound of cure, right?
That's an especially true sentiment regarding reducing your chances of experiencing motion sickness on a cruise.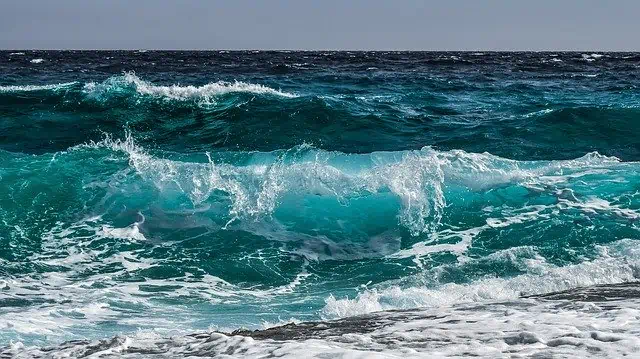 Previously we wrote about how to combat seasickness on a cruise and the treatment options for seasickness. Let's now spend a few moments discussing choices you can make well before stepping on a ship to lessen the risk.
Choosing The Right Cruise Ship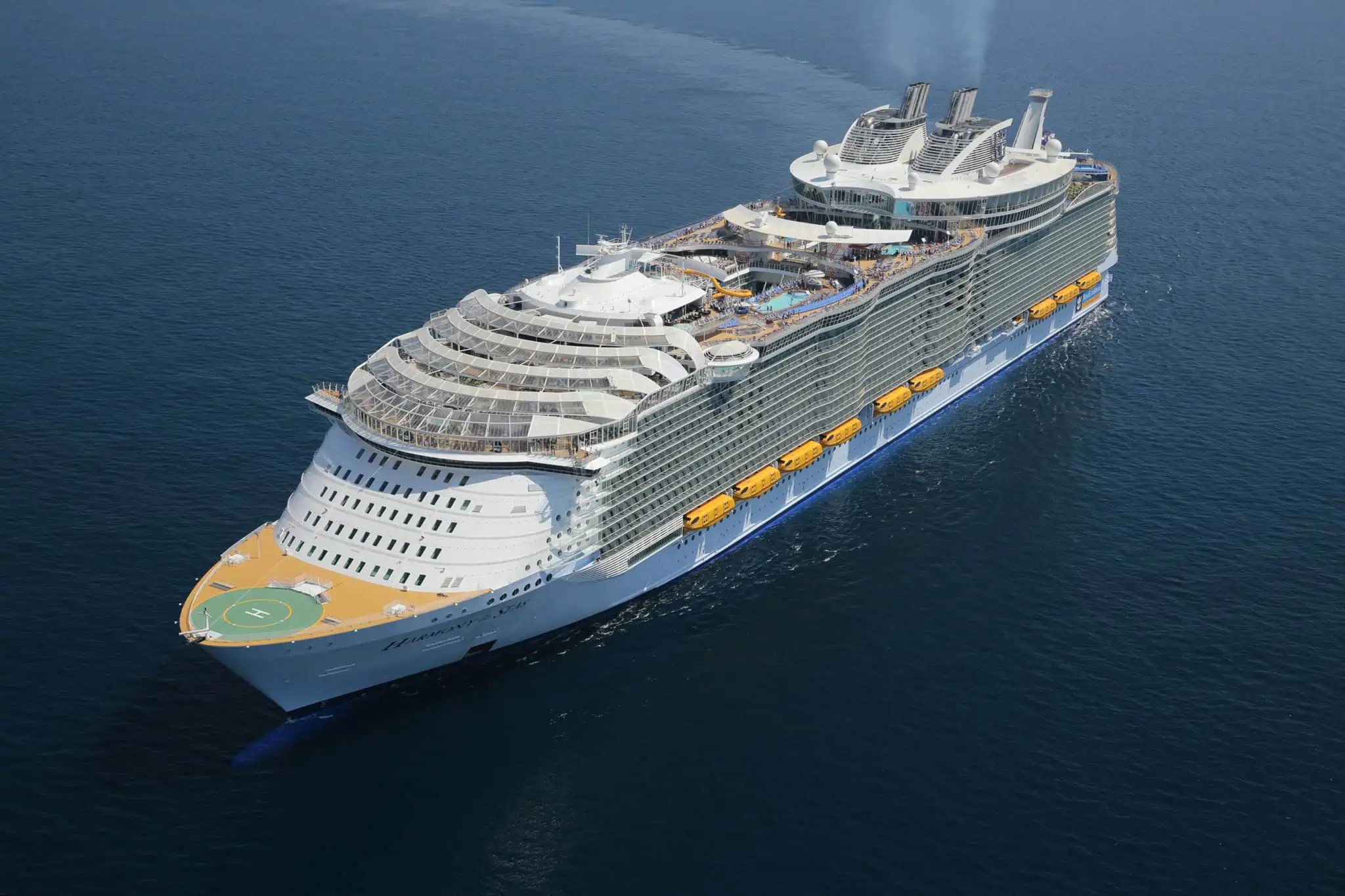 First, choose the correct cruise ship. Newer, larger vessels are less prone to motion sickness, thanks to their large size and modern stabilizers that counteract the motion of the waves.
Think of the stabilizers as giant airplane wings. They extend out from the side of the ship during rough seas.
The gyroscopic motor helps it counterbalance the side-to-side rolling motion you feel in inclement weather. When the stabilizers aren't needed, they are retracted into the vessel's side.
Older and smaller ships are less likely to have this technology and are much more apt to feel the motion of the ocean.
A mega-ship, such as Royal Caribbean's Harmony of the Seas, might just be the best cruise ship to avoid seasickness.
Choosing The Right Stateroom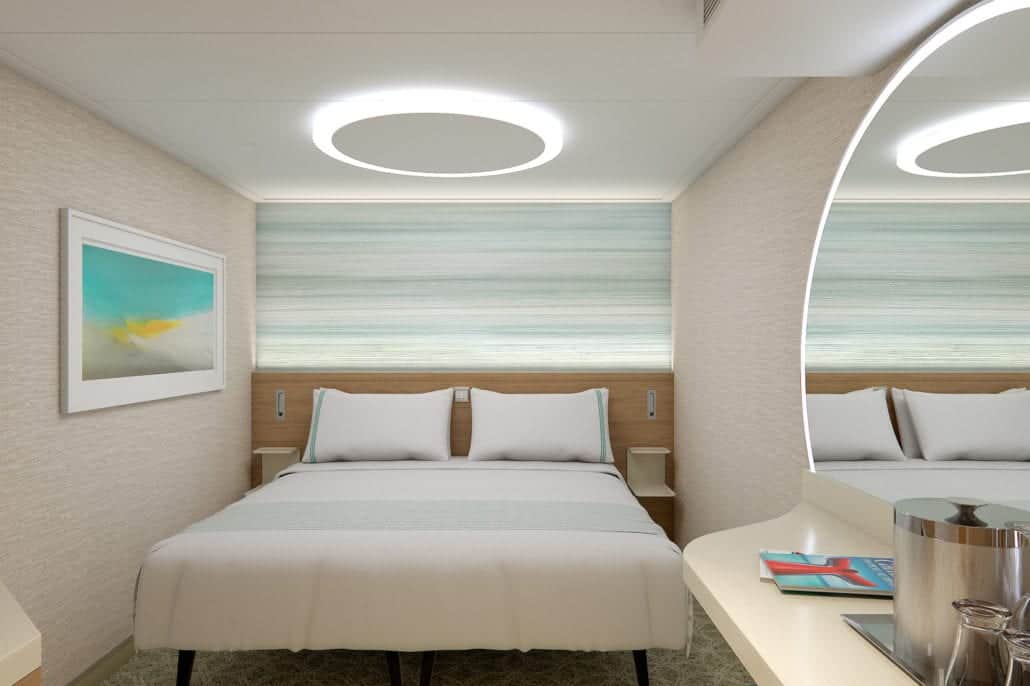 Once you've chosen your ship, make sure you pick the right cabin. While staterooms on higher decks and far forward or aft on the ship are desirable for their prime locations and scenic views, they're the worst choice when it comes to avoiding motion sickness.
Savvy cruisers look for mid-ship cabins on lower decks to feel the least movement, and interior cabins have some advantage to oceanview or balcony staterooms here too… you won't see the waves/motion outside the ship.
If you do opt for an outside room, try to look out and focus on the horizon. It gives your brain a reference point and might help your body anticipate the next movements, making them easier to ride out.
Choosing The Right Itinerary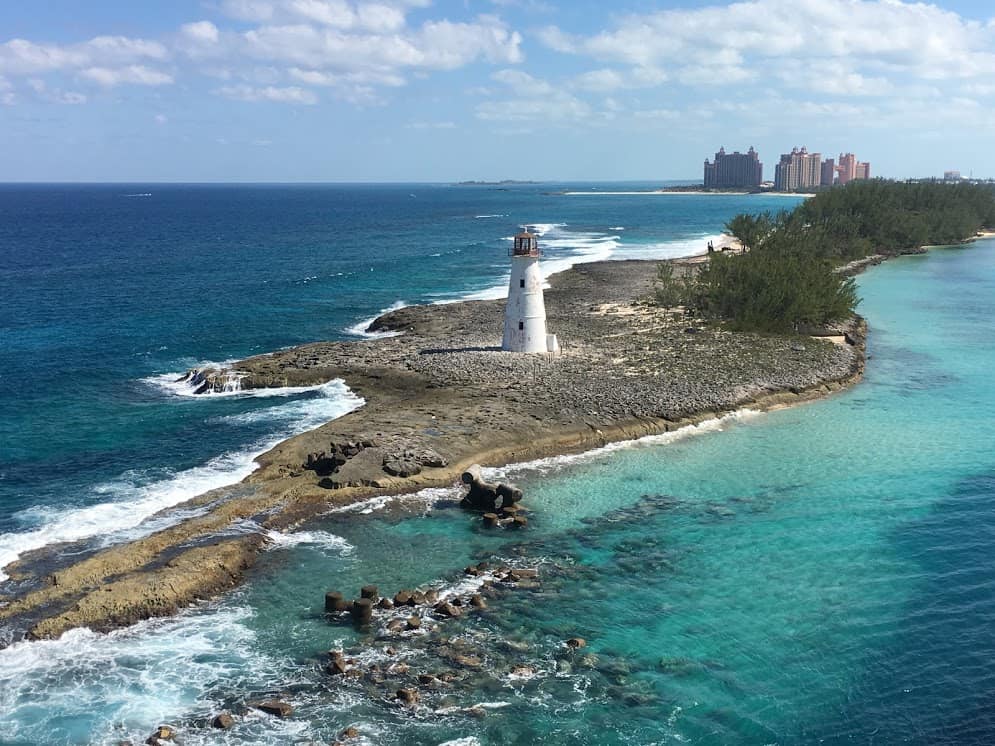 Finally, it's not always possible to know when rough seas will strike on a cruise, but there are some seasons and itineraries that are legendary for rough waters, and avoiding them could be in your best interests if you know you're likely to experience motion sickness.
The most notorious cruises for rough waters are "Around the Horn" cruises that sail around Cape Horn at the tip of South America through The Drake Passage between Chile and the South Shetland Islands. This area tends to have rocky waters throughout the cruise season.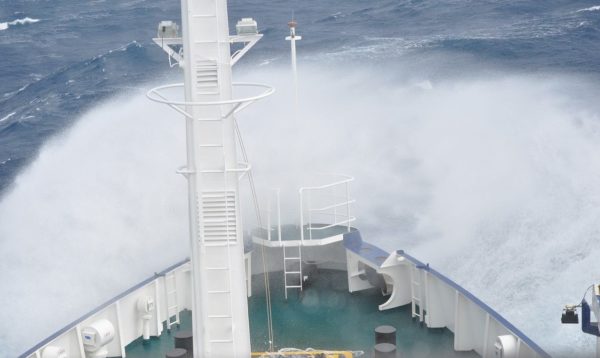 And while cruise ships will sail away from hurricanes in the Caribbean, these massive storms can affect the oceans for hundreds of miles in all directions, so avoiding hurricane season in the tropics (June through November), and especially the peak season — mid-September through October — is advisable to reduce the risk of turbulent waters.
Pro Tip: Doing research and making intelligent choices up-front can ensure a smooth cruise in more ways than one.
You can still go on a cruise, even if you get seasick. Just be prepared with both knowledge and remedies to have an enjoyable experience.
Pin it for later!