You've met people like the man around whom the documentary King of the Cruise revolves. In fact, chances are you've worked hard to avoid them, which may explain why the most interesting parts of this movie — filmed aboard the Celebrity Edge — are the scenes in which Baron of Inneryne Ronald "Ronnie" Busch Reisinger is not featured.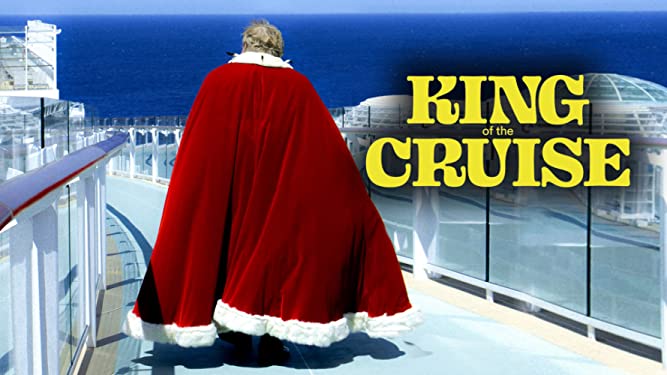 The Worst Solo Cruise Experience Ever
Ronnie is, in fact, a titled Scottish Baron… a fact he will tell anyone and everyone who crosses his path. He's the type of person who sits down next to you at the bar and asks what you do for a living not because he has any interest, but because he wants to in turn tell you about his life. At several points during the movie, you can see people's eyes glaze over as they desperately attempt to escape the conversational trap into which they've accidentally wandered.
"I'm a fairly interesting person in that I have done almost everything anybody would ever want to do in life," Reisinger says at one point, claiming to have dated a movie star, played major league baseball, and swum the Panama Canal. He tells one young couple, "I was once worshipped as a god. Have you ever been worshipped as a god?"
It's not entirely clear why Reisinger — who is married and has several children — is cruising solo. That said, if one were to watch this movie while contemplating booking a solo cruise, they would likely opt not to move forward with their plan. King of the Cruise makes solo cruising look like a sad, empty experience that only the most desperately lonely of people would even consider.
When speaking directly to the camera, Reisinger often comes off as entirely aware of how grating his persona can be. Yet while the movie clearly wants us to feel empathetic for him, we more often than not instead feel awkward on his behalf.
What Cruisers Will Definitely Enjoy About the Flick
Cruise fans will view this movie through vastly different eyes than will the non-cruising public. For example, we're repeatedly told that Ronnie is a man of substantial wealth, yet he is staying not in one of Celebrity Edge's high-end suites, but rather what appears to be a standard balcony stateroom. And after placing a large room service order, he does not appear to tip the delivery person.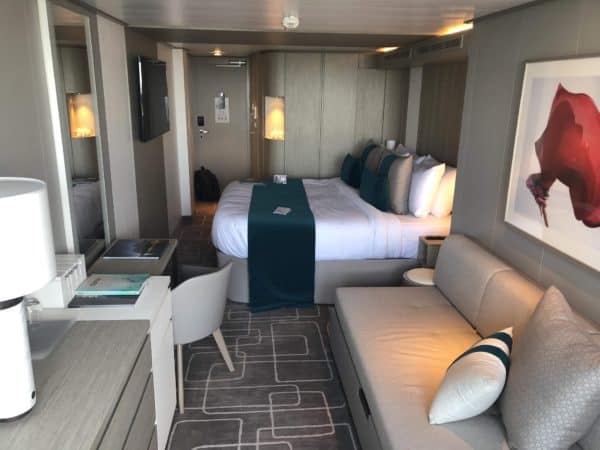 The true highlight here is the unfiltered glimpses of life aboard the ship. Bored teenagers watch their elders dance to loud music that would, on land, have them shouting, "Turn that racket down!" An endlessly cheerful crew member sings as she pours coffee to passengers. Diehards sit on the lido deck in the pouring rain as if determined to squeeze every last moment of pool time out of their trip. There's even a gorgeous three-minute segment in which the ship sets sail onto blue waters as the hypnotic tune "Feels Like Paradise" plays.
At the end of the day, the movie will offer scattered delights for cruise lovers desperate for an escape to their happy place. But don't be surprised if, like many of those Reisinger encounters, you groan when he interrupts your lovely respite.
King of the Cruise is currently available on Amazon Prime.
READ MORE: Solo Cruises: The Ultimate Guide To Cruising Single