So you want to know everything about solo cruises and cruising single?  Well, you've come to the right place!  
While the majority of cruise passengers are made up of families, newlyweds, and our beloved elderly folks, many people underestimate the number of people who are stepping on cruise ships on their own.
In fact, statistics released over the past few years by the Cruise Lines International Association shows that people traveling on their own is an ever-increasing demographic.
As a result, the travel industry in general — and cruise lines in particular — are making sure to present themselves as a great option for people who want to travel on their own, whether they're single and lookin' to mingle or simply enjoying a little bit of "me" time. 
Things To Know About Cruising Solo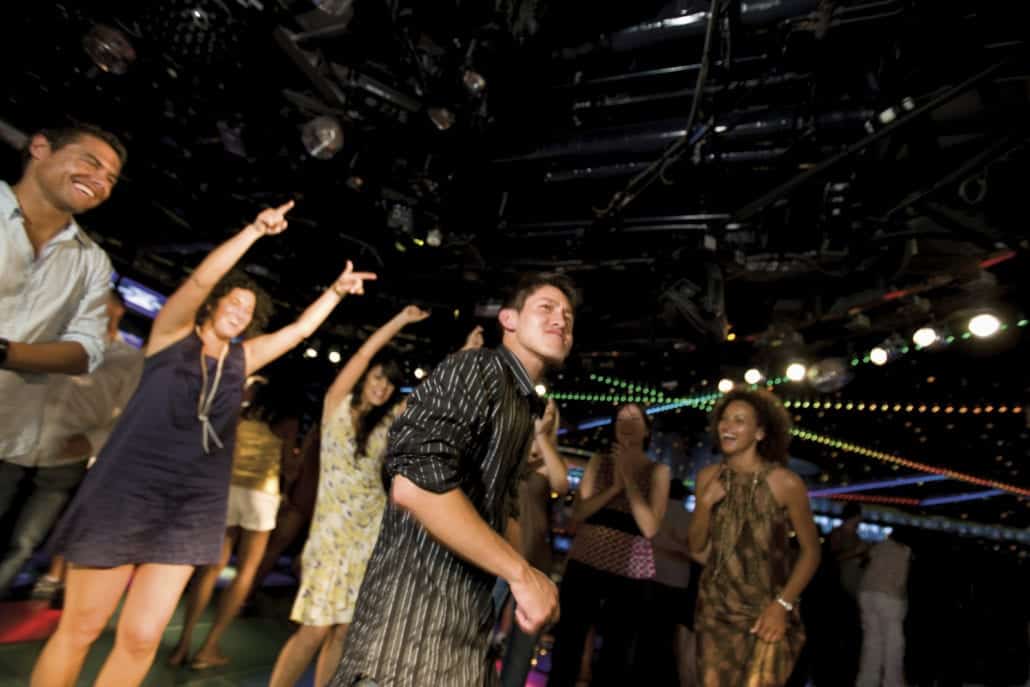 As with any other aspect of cruising, there are numerous factors you should take into consideration before actually booking a solo trip. Think about what you want to do while on board, the type of people you want to be surrounded by, and even the itinerary.
Is this a trip during which you're basically looking to have fun and meet new people, or is this a trip during which you want to see parts of the world you haven't seen before? There's no saying you can't combine the two into one package, but answering questions such as these can really help make sure you wind up on a ship that's right for you!    
Length Matters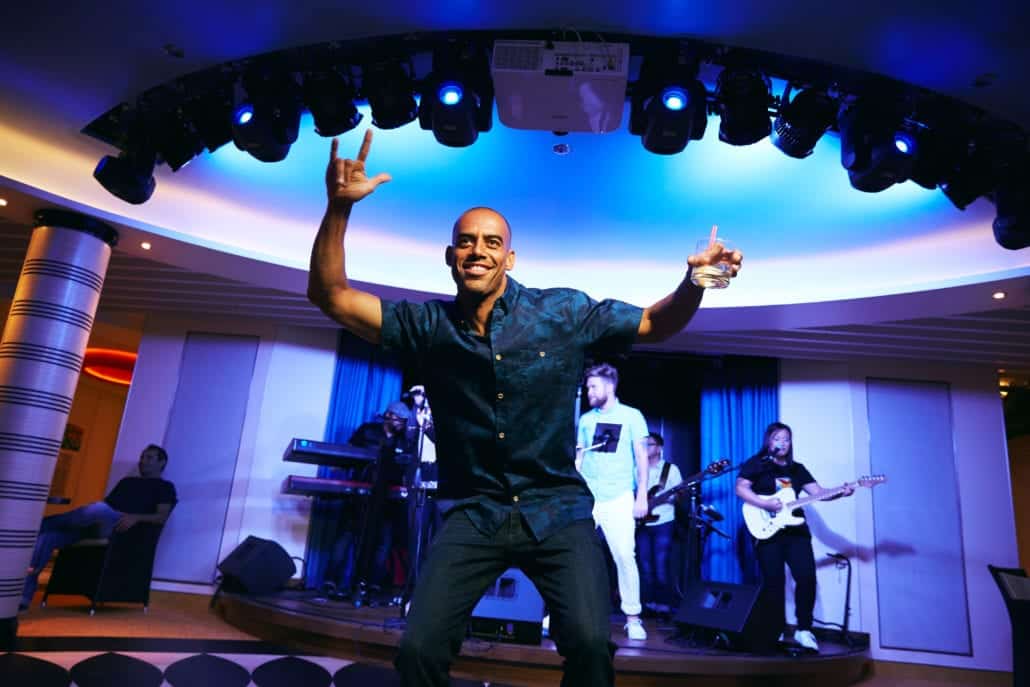 Retirees with passive income have the resources and time to indulge in extended sailings of 10 days or longer to exotic locales on high-end cruise ships.  You know who (usually) does not?  Single people in their 20s-50s. 
Of course, there are exceptions to every rule, but it's a numbers game out here.  If you want to assure that your sailing will be loaded with lovely lurkers, select a trip of 8 days or less on a non-pretentious cruise line that can be booked for a reasonable price. 
READ MORE: 9 Best Cruise Lines For Singles
If you are looking to avoid being overrun with families as kids take over the lido deck, then choose a cruise that sails while kids are still in school.  You won't completely avoid the married couples and pint-sized pirates, but the numbers will be way more in your favor. 
Another pro tip is to remember that 2-4 day sailings are likely to be your weekend warriors who are often comprised of a heavier drinking and party crowd.  If that's your thing, grab a cocktail and claim your place on the dance floor.

On 5-8 day sailings, your fellow sailors are likely to be of a (slightly) more mature and reserved variety.
Your Ship or Mine?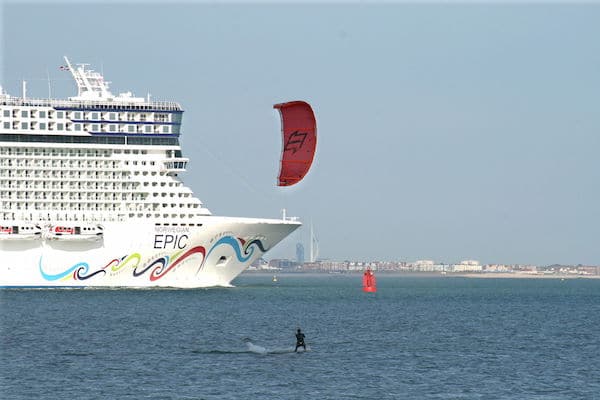 When you go to book your cruise, you will see that there are dozens of wonderful cruise lines out there that deliver a quality and consistent product across the board.  The subtle differences, however, will often be undetectable from their advertising and social media presence. 
For example, Disney predominantly caters to families, while Princess and Celebrity are considered premium and do well with older, married cruisers. 
We're not here to tell you that single cruisers wouldn't have fun on any of those lines, but if you are looking for fellow stags sailors, these are not the options you should be leaning toward. 
The Big Three Cruise Lines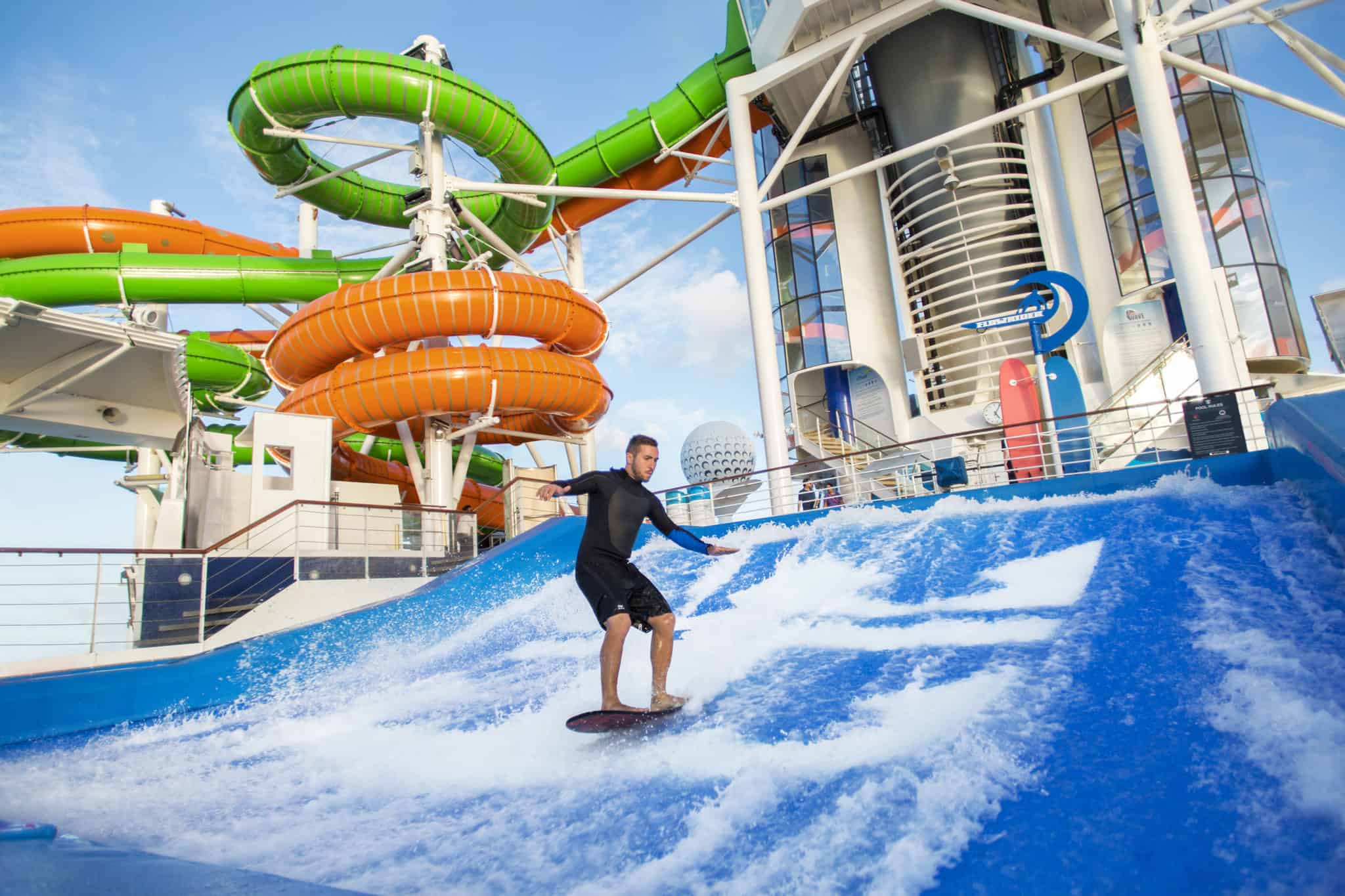 Royal Caribbean skillfully toes the line between a mature, premium brand and an adolescent party ship.  There is certainly a good time to be had on a Royal Caribbean ship with a great chance of your sailing being full of like-minded soiree seekers, but after hundreds of days of field "research," I will have to put them a shade behind Carnival and Norwegian. 
Carnival Cruise Line is known as "The Fun Ship."  They offer reasonable pricing, an unpretentious vibe, and multiple "nightlife-centric" venues for those looking to meet a fellow bachelor or bachelorette.  
As good of a job as Carnival does in this department, I have to maintain that even they are a shade behind the world leader in singles cruising, Norwegian Cruise Line. 
With entire wings of their newer ships dedicated to solo studio cabins (with their own exclusive singles lounge), and a ship-appointed single cruisers coordinator, Norwegian is the undisputed winner when it comes to accommodating those looking to meet like-minded single cruisers.  
Explore Other Options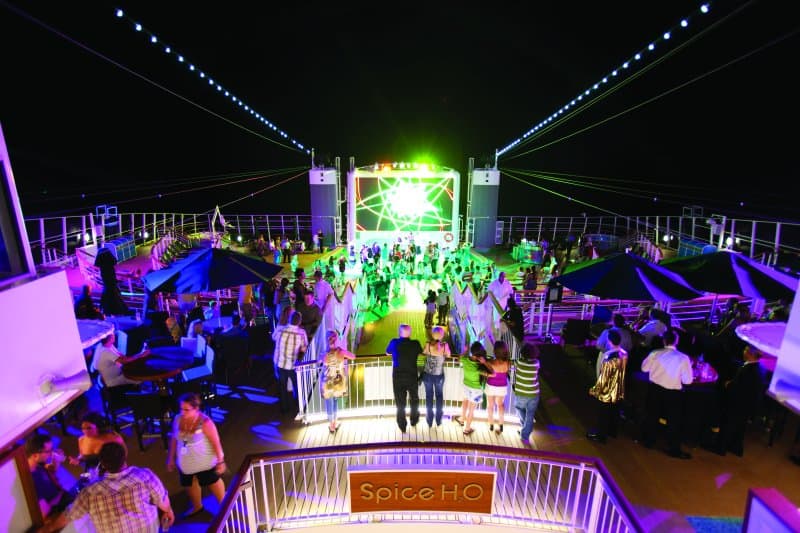 It should be noted that there is a difference in terminology when you are comparing "single" cruisers with "solo" cruisers. 
For the former group, there are several third-party options that will create group cruises or partial charters on already existing sailings. 
These companies pre-purchase a block of rooms and market an exclusive "cruise within a cruise" experience that offers a full sub-itinerary of events geared toward driving interaction between its paid members.  Many single cruisers have a difficult time coordinating 7 travel days with their existing network of friends or family, so they end up joining groups like this. 
Singles cruises are a great way for solo travelers to sail with like-minded folks who share a common age or interest in making new friends.  For more info on options for solo/singles cruises check out Singlescruises.com or Contiki.com.
The More the Merrier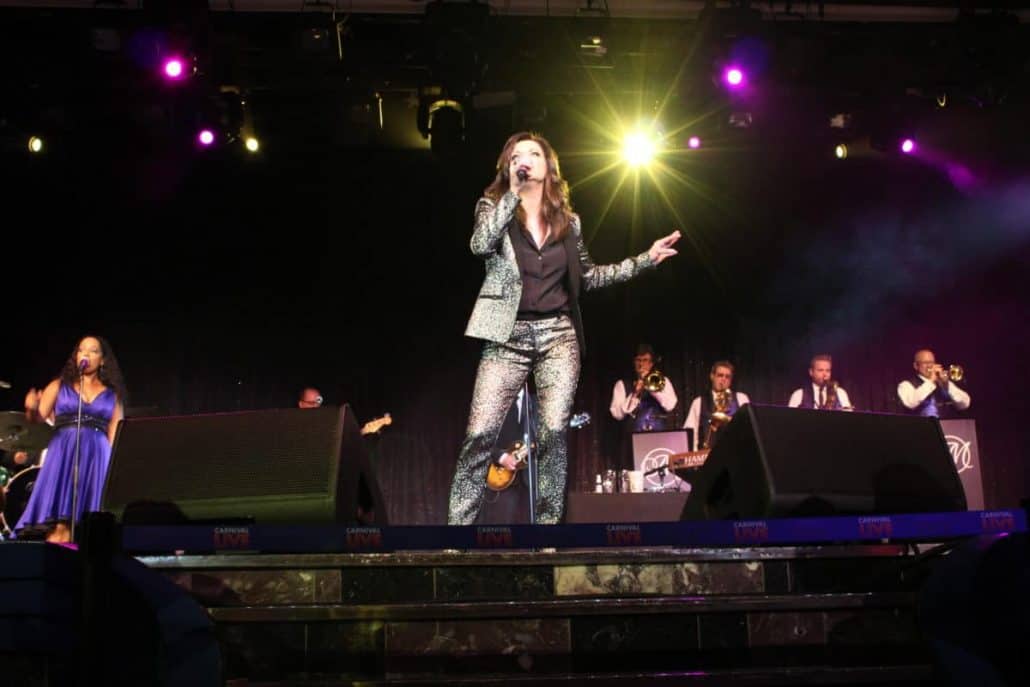 Speaking of like-minded people, theme cruises are another great option for single cruisers.  I have to admit that I was already a well-seasoned cruiser before I found out just how many theme cruise options were available. 
Unlike a partial charter or the "cruise within a cruise" format, a theme cruise is typically a third-party organization chartering the entire ship for a set amount of days and destinations. 
The host organization charters the ship, books the entertainment, schedules the activities, and then markets the sailing to the appropriate demographic. 
Could you imagine being a superfan of Country Music, Classic Rock, or Electronic Dance Music and then boarding a ship of 3,000 like-minded enthusiasts for a dream vacation?  There are wall-to-wall performances by some of your favorite acts, with the price of each show already built into your cruise fare. 
Combine that with all some of the most exotic destinations on the planet, and you have a single cruiser's paradise. 
Themes for these getaways can range from music and comedy to cryptocurrency and comic books.  There are countless organizers of these types of vacations, but check out sixthman.net for a one-stop shop on more than a dozen "festivals at sea."
Cruisers "Of a Certain Age"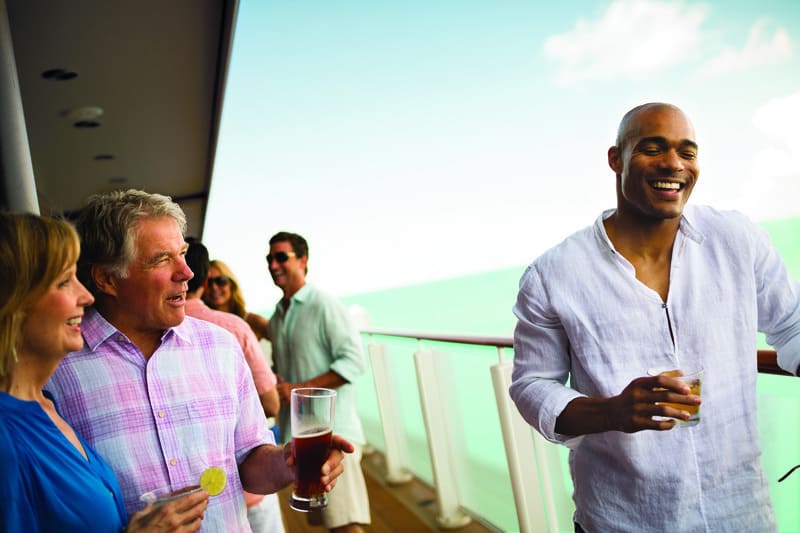 It may have seemed to this point that the 20-30-year-old whippersnappers were the only ones having all the fun, but that could not be further from the truth.  I can tell you firsthand that the singles events I took part in on my Norwegian cruise had guests participating that were in their 70's or older.  But if the Norwegian crowd is not your cup of tea, there are plenty of options on some of the more sophisticated lines. 
For example, Holland America has two ships that offer singles-only staterooms, and their signature "Single Partners Program" is available on most voyages.  Silversea Cruises offers "meet and mingle" receptions with glasses of champagne.  
Another option singles might want to consider is Virgin Voyages.  The rookie cruise line has not yet embarked on a full sailing yet, but when cruising resumes, they intend to make a huge splash.  Owner Richard Branson is promising to change the game by offering a high energy onboard experience.  The adults-only cruise line will offer sleek designs, with mood lighting in all of their 46 solo cabins.
5 Tips For Cruising Single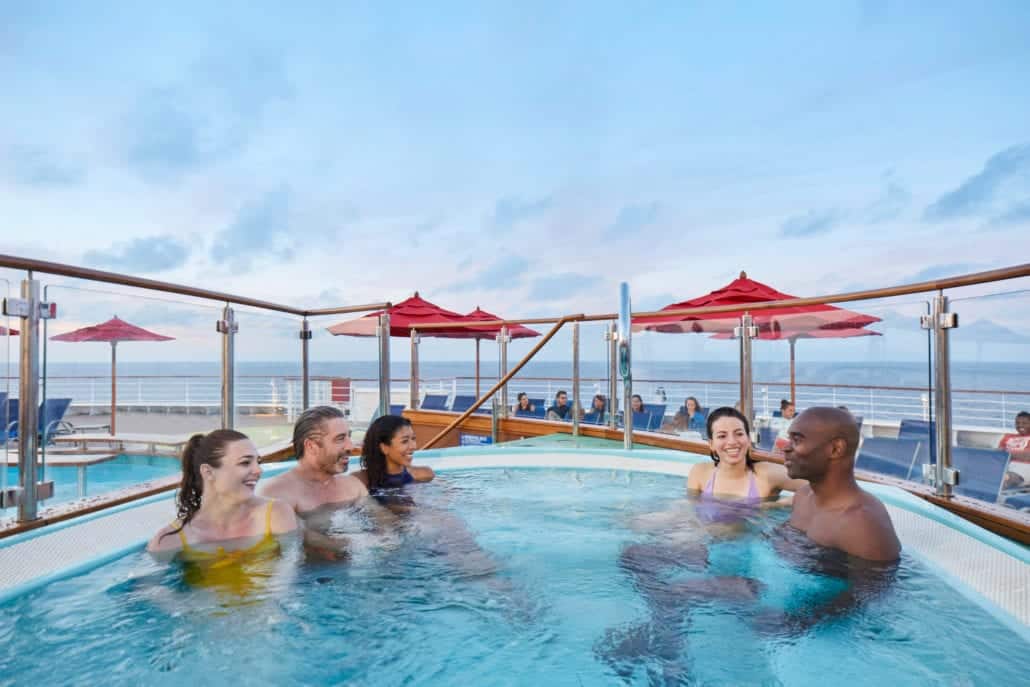 1. Do not hesitate to go to guest services or to the maître d in the main dining room and request to be put at a large table with other single cruisers.
2. Check your activities schedule for when the single and solo meetups are.  These events are typically self-led and take place at least once per day.
3. Step out of your comfort zone on day one.  Singles and solo cruisers will typically look to make connections on the first day in order to set the tone for the rest of the journey.  Grab a drink and jump right into the mix so you aren't trying to wiggle your way into already established social circles later on in the cruise.
4. Be a heavy presence in social media groups.  Nowadays almost every sailing has a dedicated roll call on Cruise Critic and Shipmate cruise app, or a Facebook group.  This is an invaluable way to lay the groundwork and establish connections well before you even set sail.  More often than not, you will connect with other singles, thus enabling you to hit the ground running.
5. A little liquid courage is okay, but don't overdo it or other single cruisers will be bonding over the kick they are all getting out of the overtly inebriated sailor.  
Final Thoughts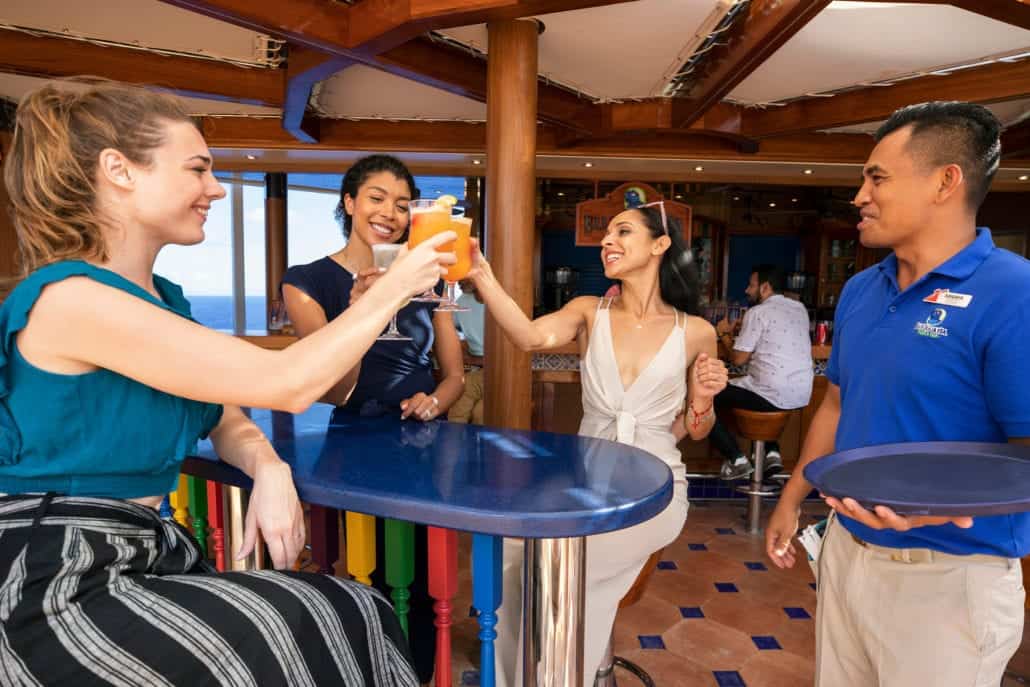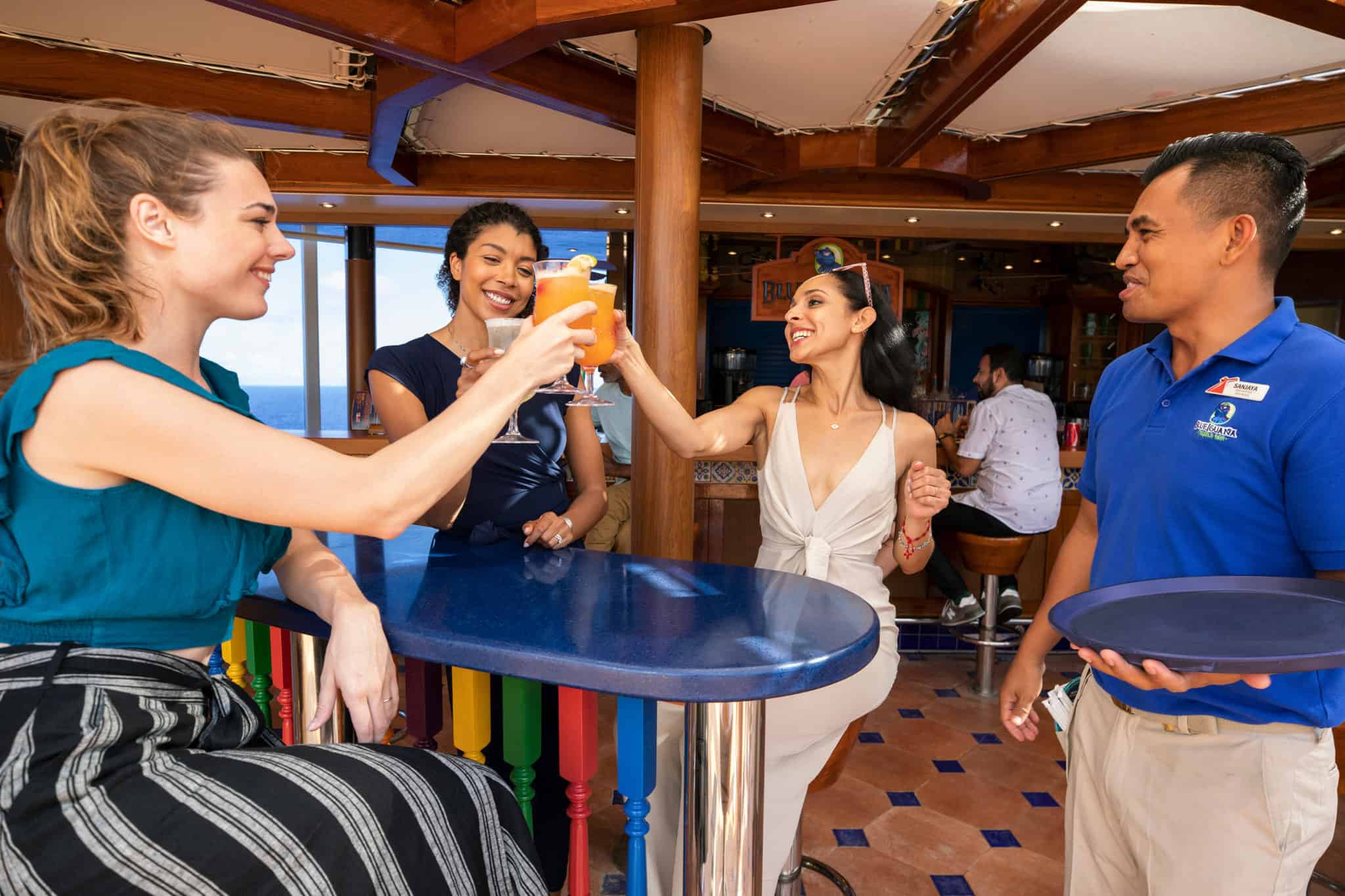 As you can see, there is no shortage of options for you as a single or solo cruiser. Young, old, recently divorced, or never married – there are many pathways for you to have an absolute blast on your next cruise.
At the end of the day: Just book the cruise! 
Sitting around and waiting for the perfect opportunity is rarely productive in life, and cruising is no different.  They say the best things are on the other side of fear, so step out of your comfort zone, find your way onto one of these magnificent cruise ships, and make some lifelong memories.
Pin this for later!