In response to a claim that they served a guest "some sort of drug", popular Cozumel tourist spot Mr. Sanchos Beach Club is defending their reputation and putting rumors to rest.
"As a company," begins their official statement, posted earlier this week, "we want to give an official answer to the posts that have been published in different social media but mainly on Facebook. These posts without proof claim and accuse us of giving some sort of drug to a guest that visited us last Saturday, November 18th, 2017."
Without naming the supposedly-drugged guest in respect to her privacy, the Mr. Sanchos posting said that they "truly regret what happened" before outlining the sequence of events, as "supported by the [security] camera footage and from our employees testimonies."
What Happened At Mr. Sanchos?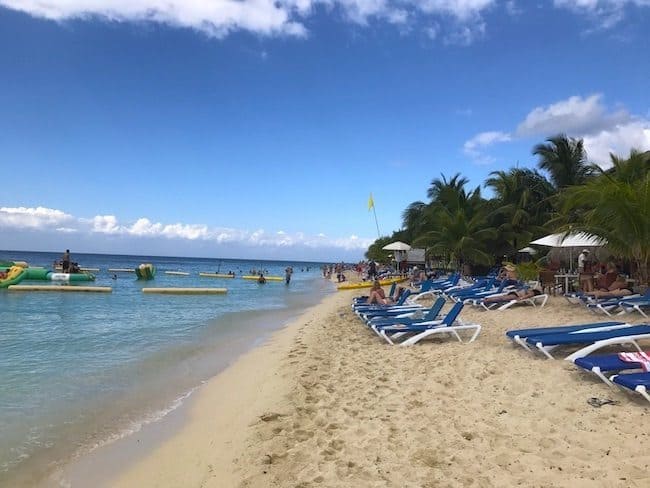 Mr. Sanchos' version of events claims that the woman, identified in the post only as "the client", was a cruise ship passenger who was part of a group of about 40 people. Over the course of several hours — beginning at around 9 a.m. — the client was served numerous beers, all of which the resort serves "from a can so we can categorically state that there is not any type of tainted alcohol as it has been falsely mentioned [on] social media and in Internet forums. All the glasses of beer she had were from a canned beer and were served and handed directly to her or to a member of her group who took it to her while she was having her hair braided."
Addressing concerns that perhaps the woman braiding the client's hair might be involved, Mr. Sancho's unequivocally states that "the braid lady did not, at any time, touch the glass of beer… she only recommended [the client] go to the nearest pool bar and showed her where it is."
Read More: Mr. Sanchos Cozumel Excursion Review
Approximately 20 minutes after getting her hair braided is when things seem to have gone south. "We were notified," says the post, "that she wasn't feeling well. As soon as we saw the state she was in, we offered the assistance of the paramedic who requested an ambulance. The client's friends agreed to take her on the ambulance since the paramedic's diagnostic was the client consumed alcohol in excess."
Although Mr. Sancho's says a supervisor was dispatched to follow the ambulance in an independent car, he was "notified by the ambulance as well as by the hospital that the person that accompanied the client did not want to take the client to the hospital and asked to be taken to their cruise ship."
Did Mr. Sancho's Overserve Their Guest?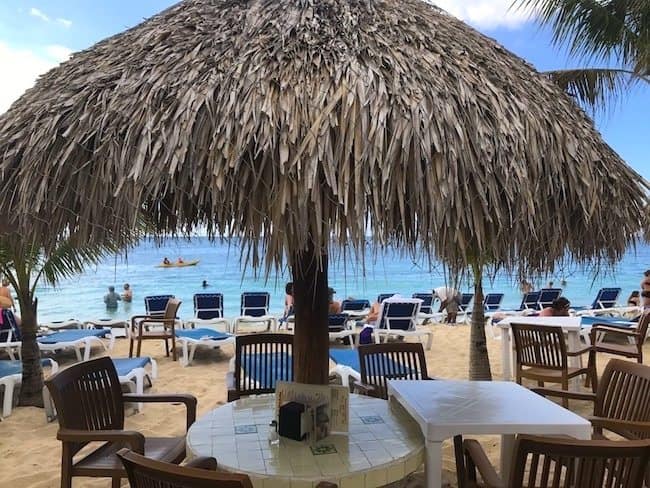 The resort's post then goes on to offer their own summation, including that the woman in question drank "11 glasses of beer and 5 refills" between 9 a.m. and 1 p.m. and "did not eat anything, since she needed medical assistance minutes before her food was served." As a result, "it is presumed that the client consumed alcohol in excess, which possibly caused the bad symptoms," adding that the lack of food — combined with the number of cigarettes smoked during the time period — could have… enhanced the effect of the alcohol content of beers."
In response to rumors circulating on social media that the guest in question was not the only one to fall ill, the Beach Club says, "it is totally false that there were any other ambulances [called] that day with any other guest that required medical assistance as it is wrongly and falsely stated on the post."
"In our 17 years of service," the post concludes, "we have only worked hard to give fun and unforgettable holidays to the clients that give us their preference and the opportunity to serve them."